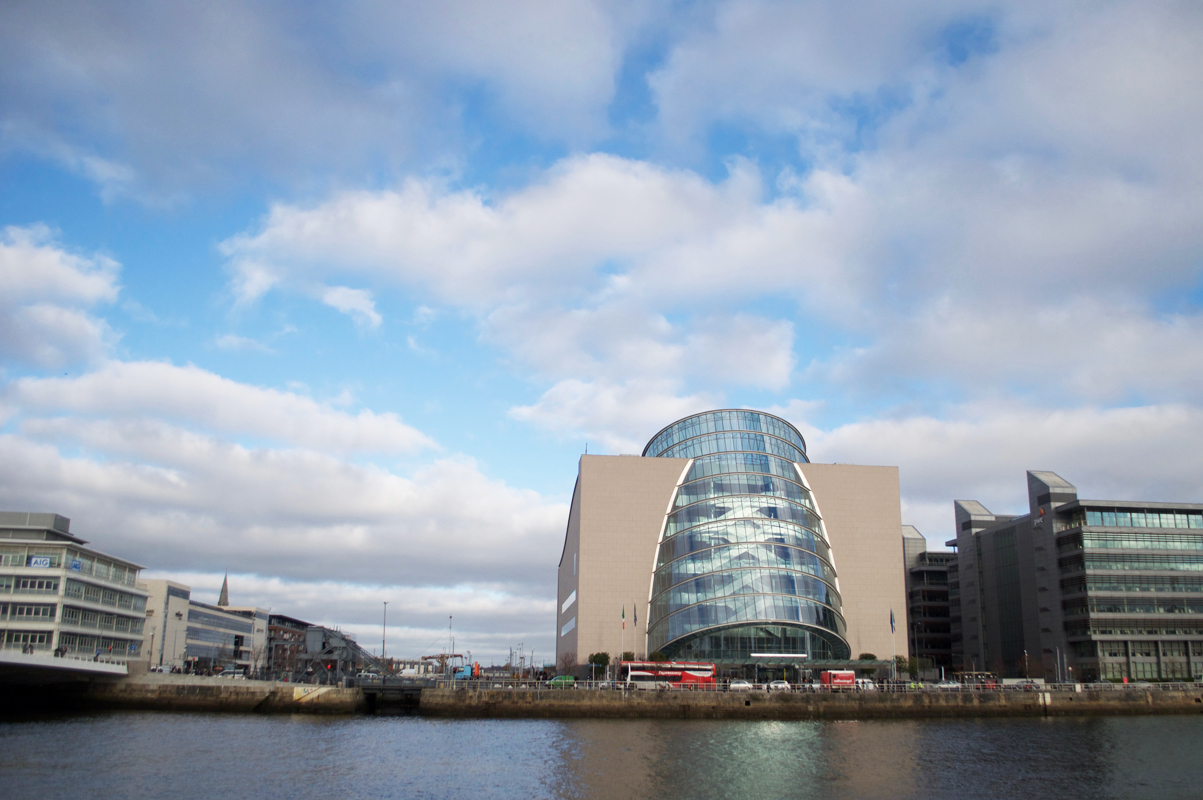 I applied for my citizenship last summer and finally got to receive my naturalization certificate when we were in Ireland last week!
We had originally planned to go to Ireland for Christmas this year, but barely 24 hours after we booked our flights, we found out that I would have to attend my citizenship ceremony over Thanksgiving. Luckily, Michael had the week of Thanksgiving off from school, and even luckier we were able to change our flights without penalty because we found out in time! (Thanks, Michael, for being so on top of these things!)
When Michael and his parents were naturalized (his other siblings were born in Ireland), there wasn't a ceremony at all. They just showed up to the courthouse and there wasn't much fanfare. The ceremony last week was quite the opposite! There were probably 500 people accompanied by 500 or more guests who filled the Dublin Convention Centre, people of all different colors and nationalities. And it was just the first of two ceremonies that day.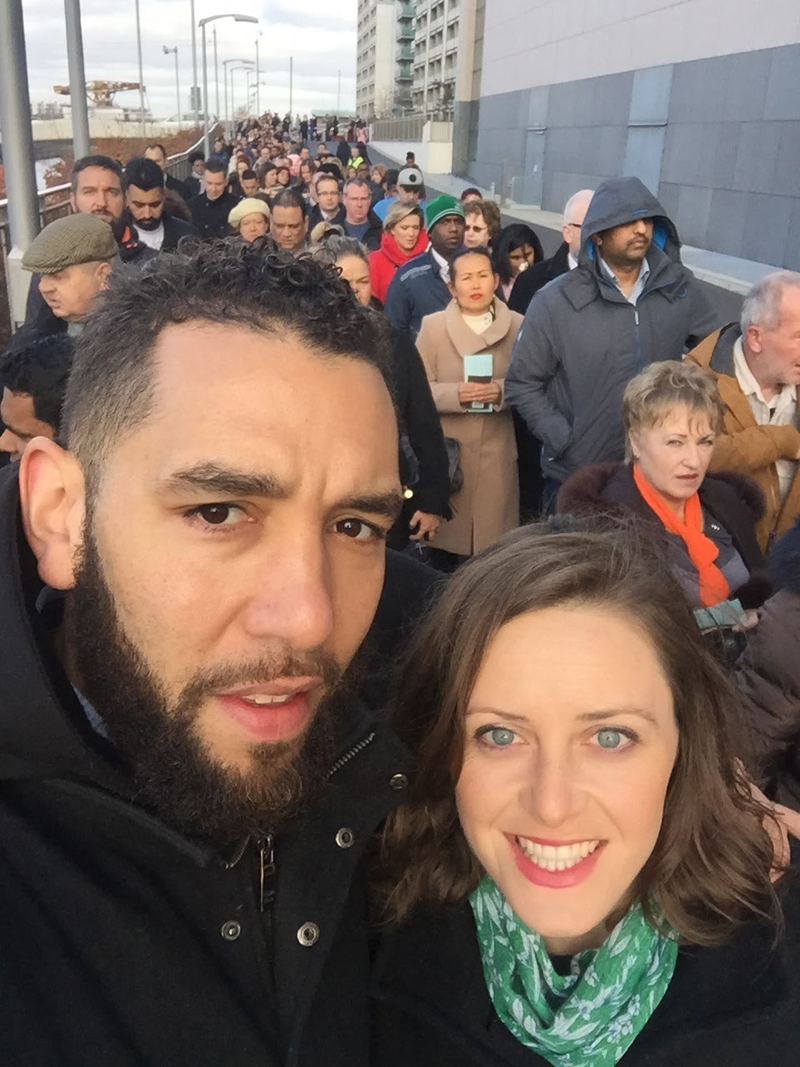 Hehe, the lady giving us a very suspicious look in the background!
We all lined up outside the Convention Centre in the freezing cold before we were let in to find our registration desk – there were 25 registration desks! The whole process was seamless though. Queue up, zip in, collect naturalization papers and sign for them, then up the escalators into the convention hall for the ceremony.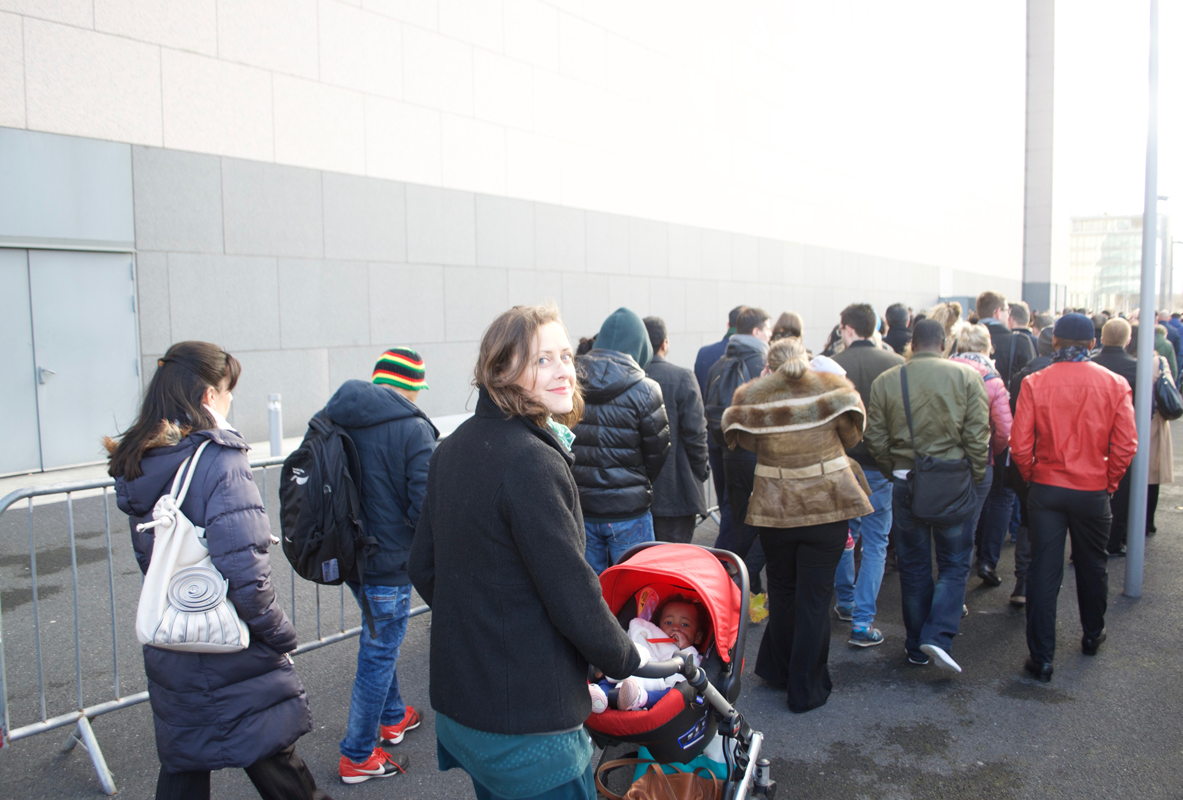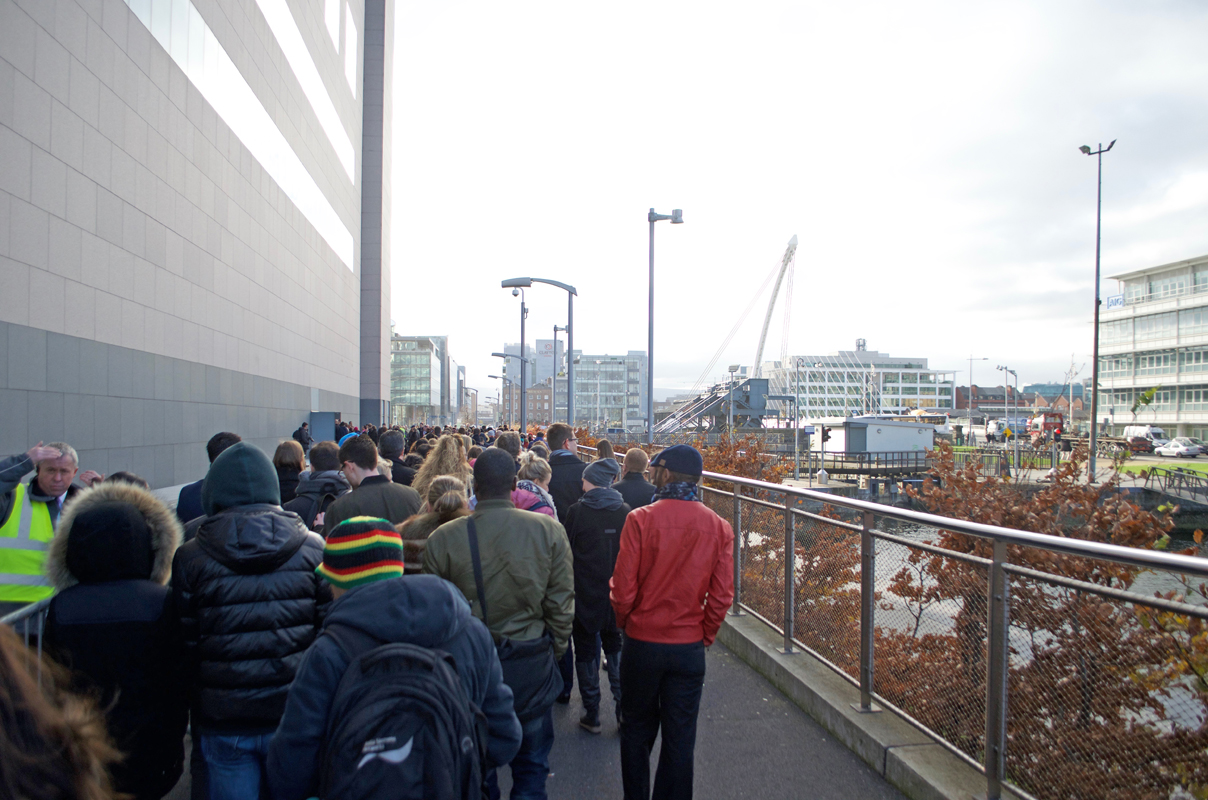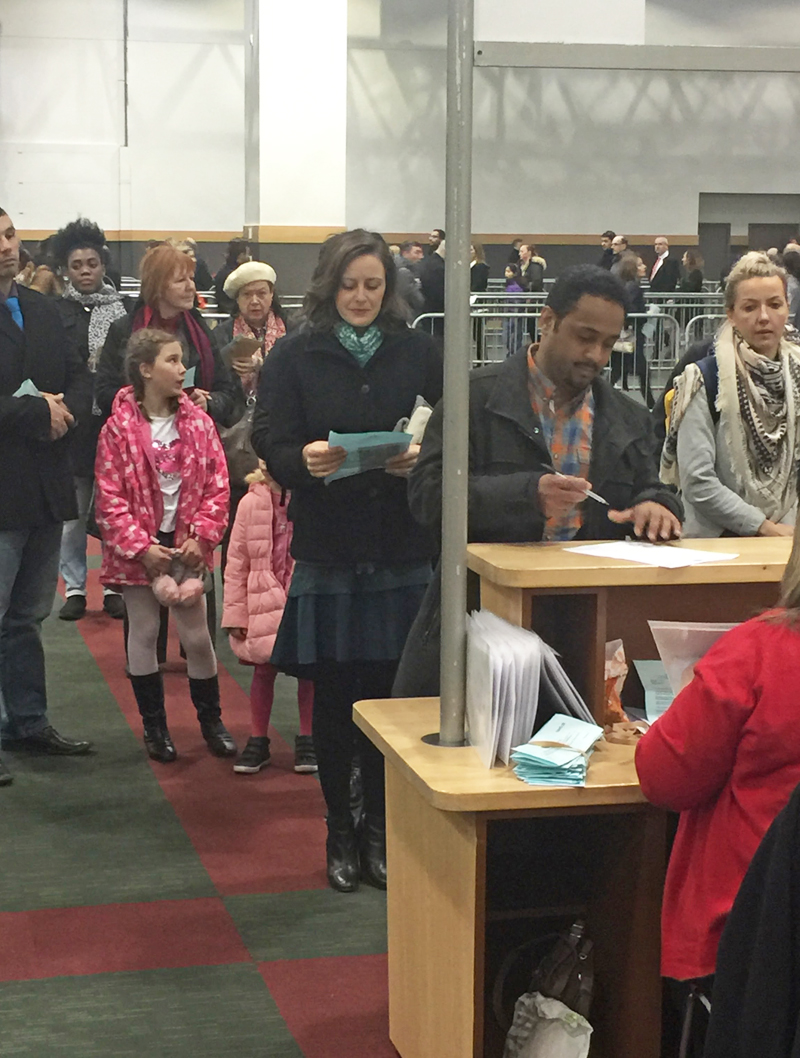 Michael, Maya and I were separated for the ceremony; I got to sit with all the other people getting their citizenship as well, and the two of them were up above us in the balcony with the guests. The Garda band played (a very odd selection of American tunes like YMCA, Michael Buble and something by Johnny Cash) while we waited for the Minister for Public Expenditure and Reform, Paschal Donohoe, to arrive.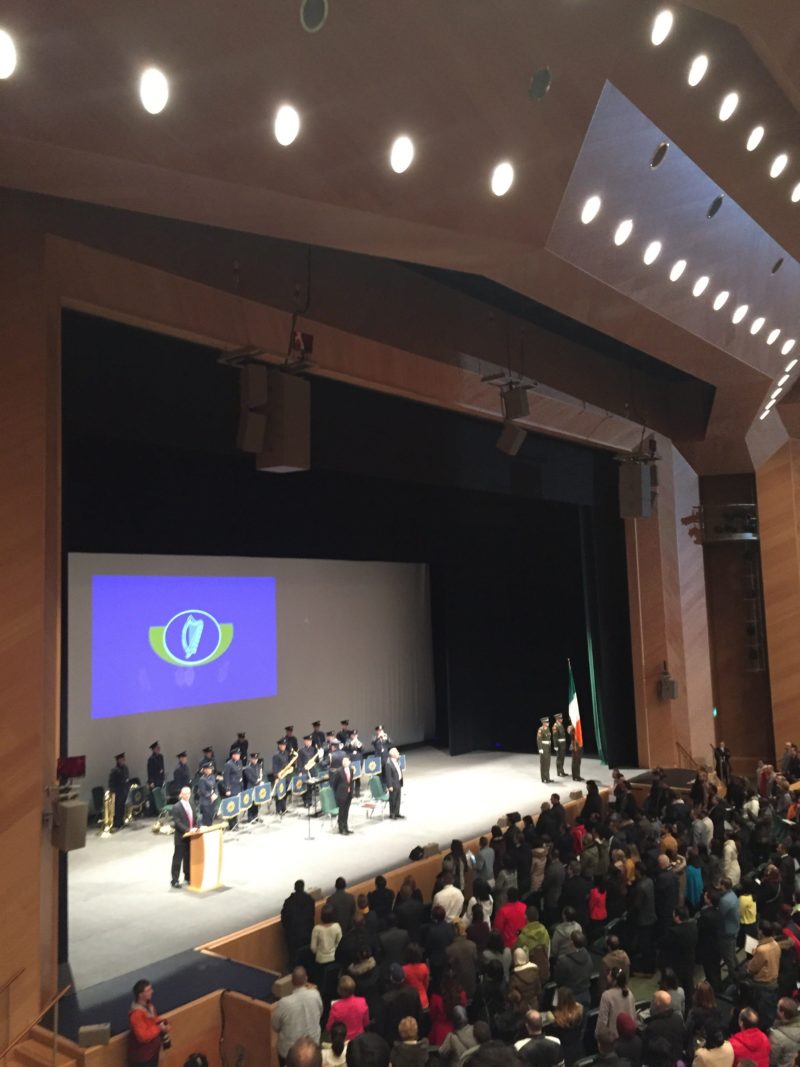 I have to be honest, I'd never even heard of a Minister for Public Expenditure and Reform, so I was thinking his remarks might be a little dull. But he was brilliant! He spoke wonderfully about inclusion and diversity and the endless opportunities afforded to all citizens of Ireland, whether born or naturalized. He remarked that he was just speaking on behalf of people who had been in Ireland just a little longer – that naturalized citizens aren't second class citizens at all.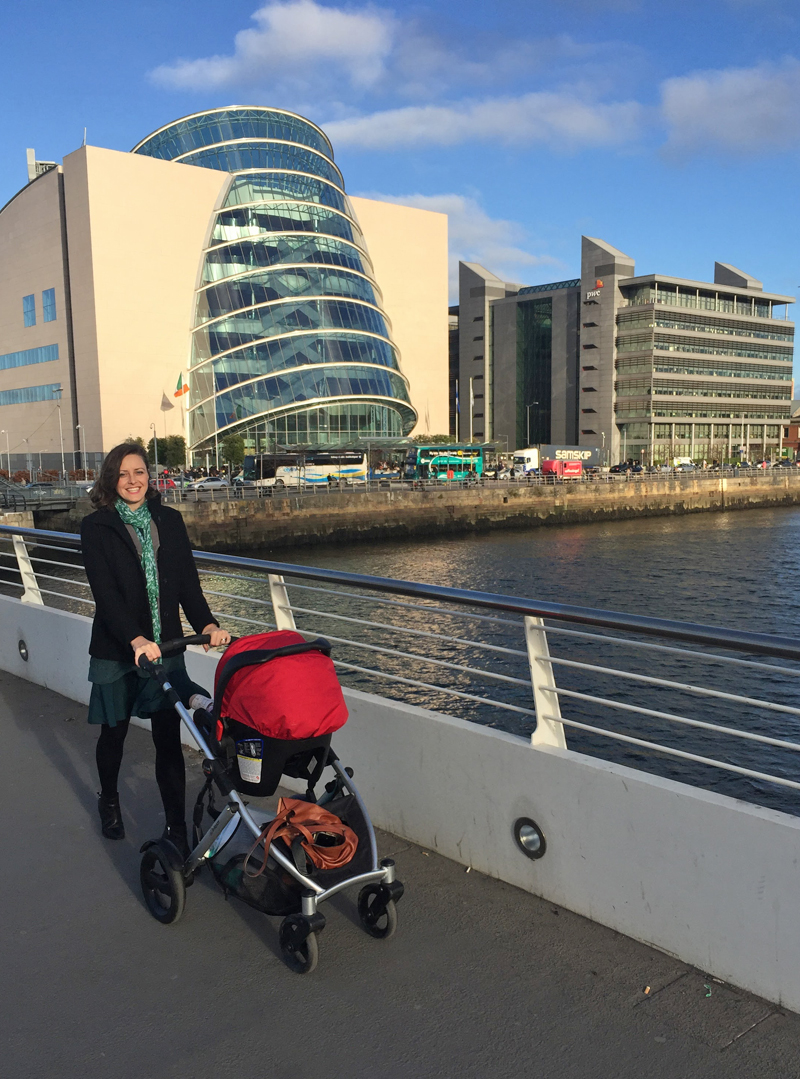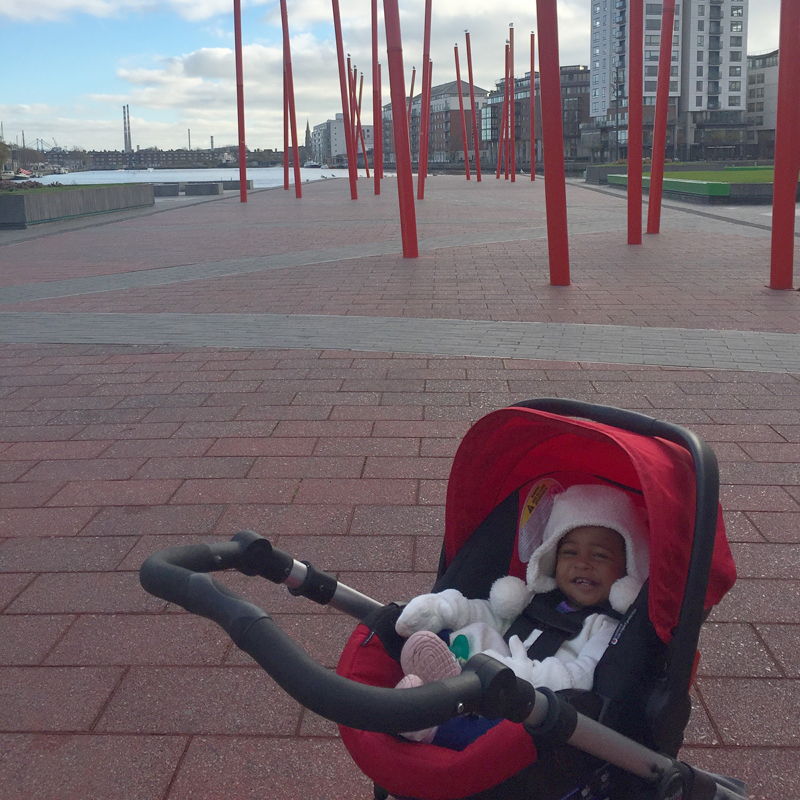 Prior to the ceremony I was excited, of course, but I didn't anticipate feeling so much emotion about getting my citizenship. The Minister's remarks were very moving and so welcoming. It was such a stark contrast to what has been going on in America these last eighteen months that I felt unexpected relief for myself and for Maya and Michael, that we have a safe place to be no matter what happens come January. Before the ceremony I was thinking that maybe it would be quite moving for people coming from war torn countries to get their citizenship, and probably still it was. But it was actually very moving for me as an American to feel so openly welcomed after the election in November, and very therapeutic. Michael and I both got teary listening to the minister's remarks and thinking about what it means for our family's future when we return from Houston permanently.
Once it was all over, we were retrieving Maya's stroller from the lobby and Michael spotted the RTE television crew. He said something like, "Hey, let's go get on the news!" To which I think I said, "I don't think it quite works like that." But sure enough, it kind of did! Ha! As we walked by they asked if we would be willing to say a few words, so we did. And we made the national news! It was such a fun bonus to go home and watch the 6pm news to see if we'd made the coverage!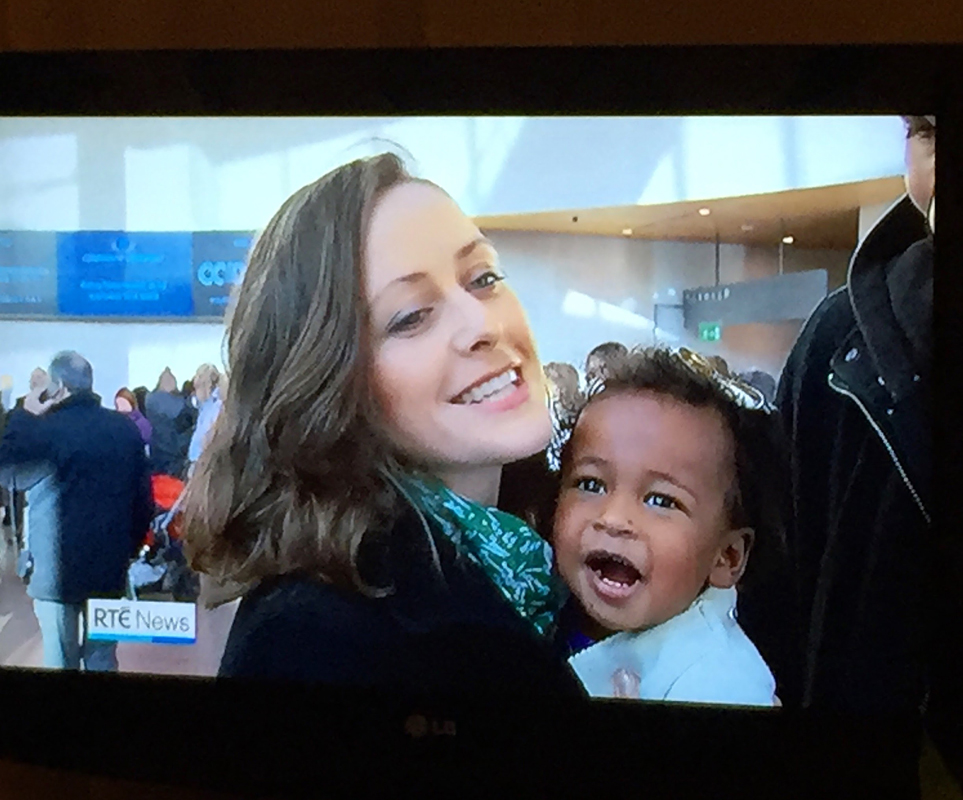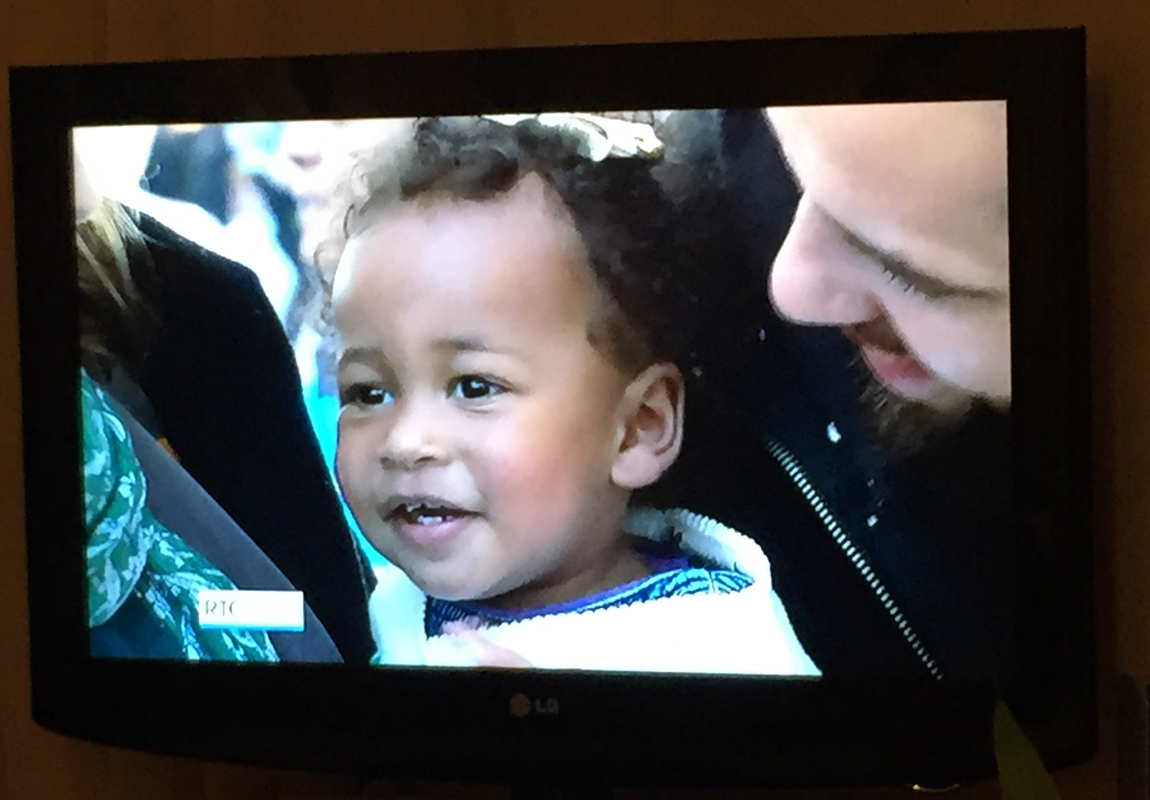 Maya was definitely the star, although I was a little bummed you couldn't see the shamrock on her sweater! (And thank you to our dear friend Dee for the perfect addition to her outfit for the occasion!)
After all the excitement, we hopped in the car to go grab some celebratory lunch. Maya promptly fell fast asleep so we had a peaceful pub lunch in a cute little place called The Old Spot – new to us and found in a flash by my handsome (albeit bearded) husband. We'd both highly recommend it – especially at Christmastime. It was ultra cosy and delicious. Nothing better than pub food on a chilly day!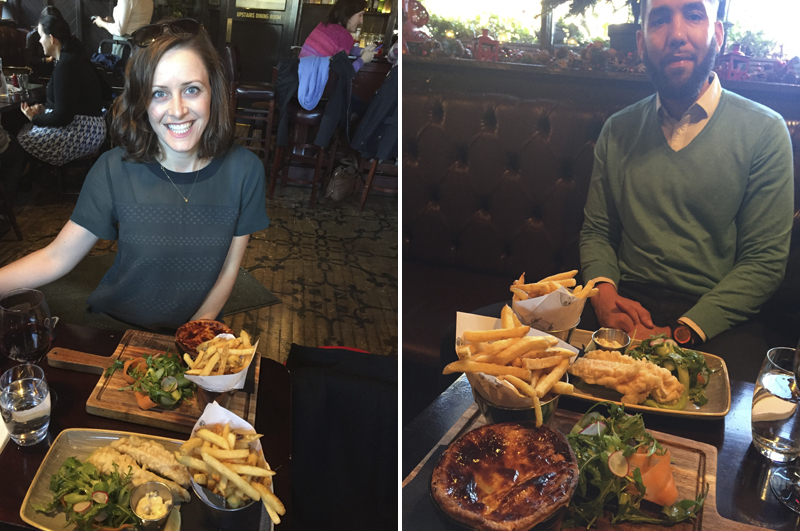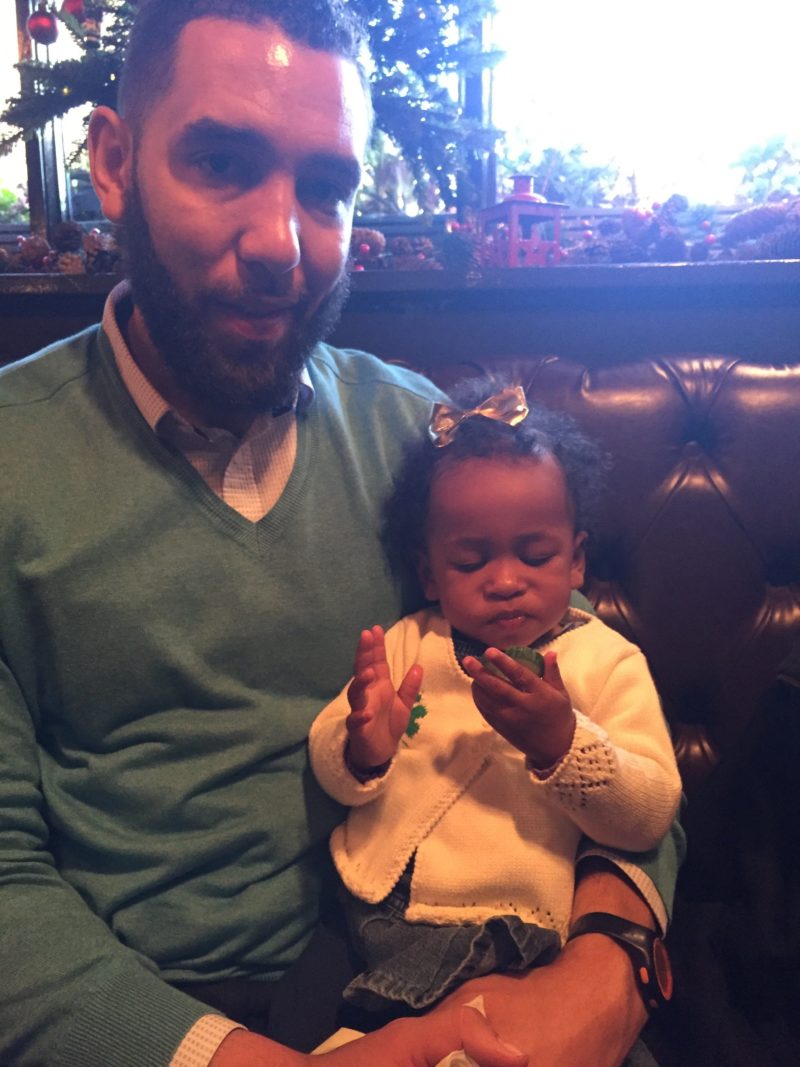 And Maya woke up just in time for a cucumber 😉 . Bummer she missed the good stuff!
For those curious, we are fairly certain Maya will qualify for Irish citizenship because we are both (!) citizens, but we'll deal with that process fully when we return.