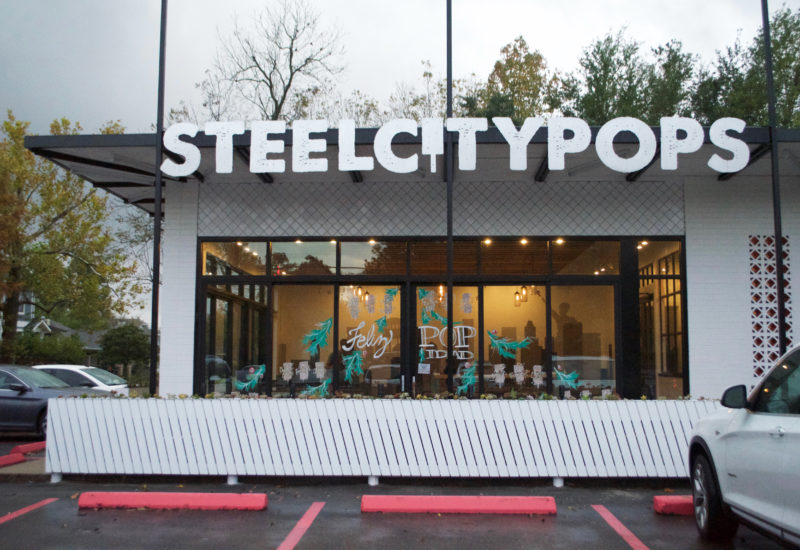 On Sunday we needed a reboot. We missed church, we were grumpy with each other (major understatement), it was humid and rainy, and it didn't feel like Christmas at all. So we hopped in the car and headed for popsicles. If it had been dry we could have walked, the popsicles live so close to us – and since I learned that fact a few weeks ago I haven't stopped pestering Michael for popsicle trips.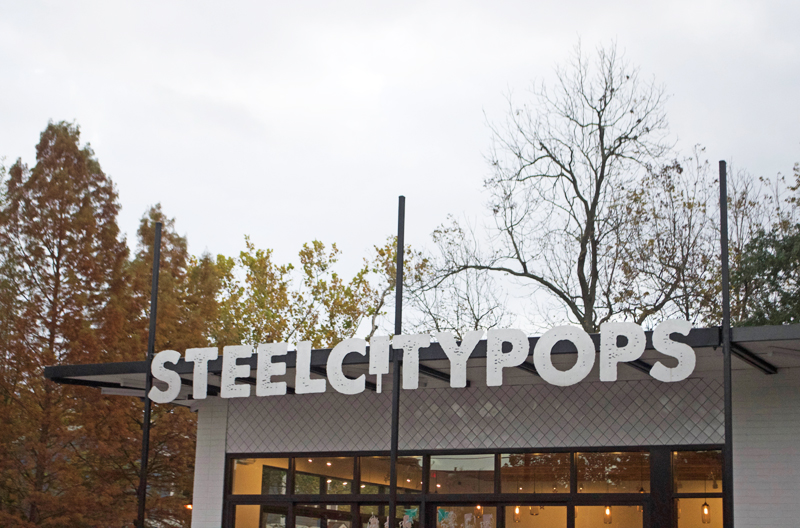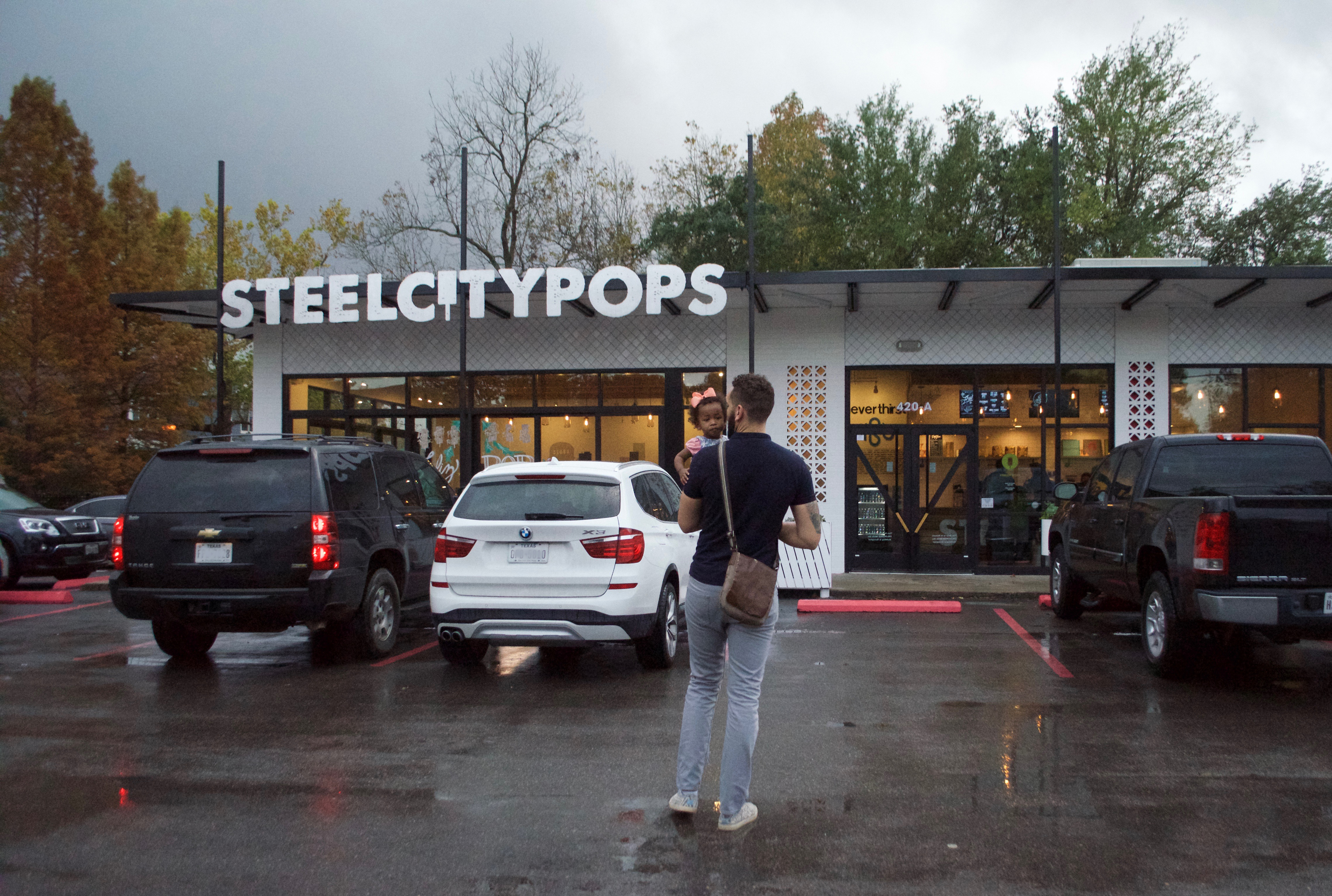 Not just any old popsicles, but fancy popsicles from Steel City Pops in their cheery little shop.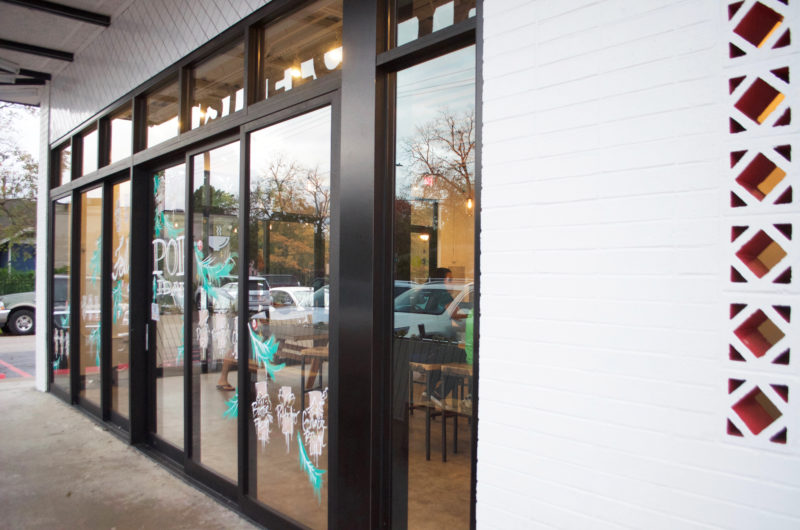 I ordered peppermint and at the last minute realized I could dip it in chocolate. Best decision ever. Just like a peppermint patty but in frozen form and not too sweet. You an also dredge, drizzle and dust which sounds way more fun. I'm opting for the works next time!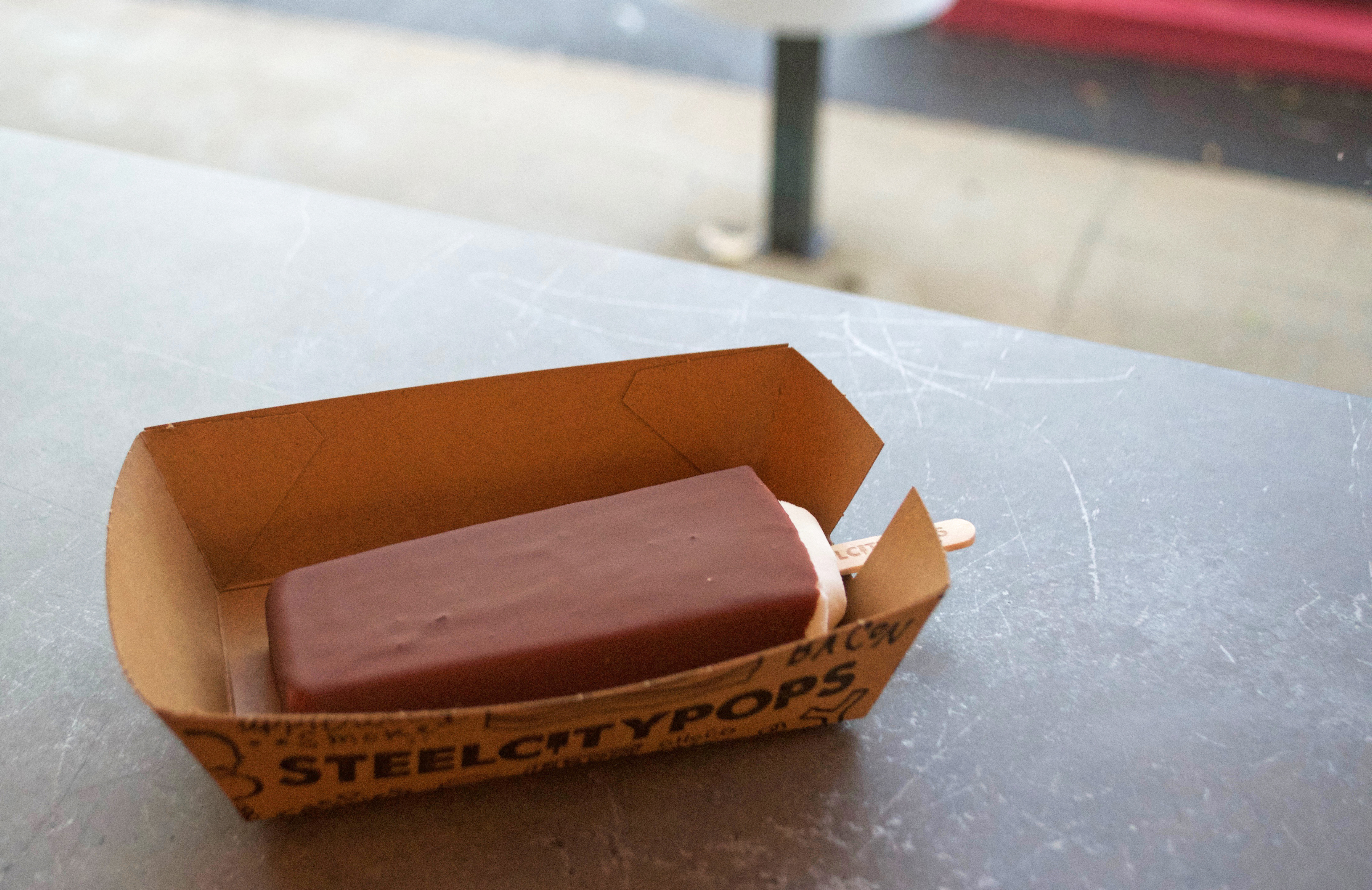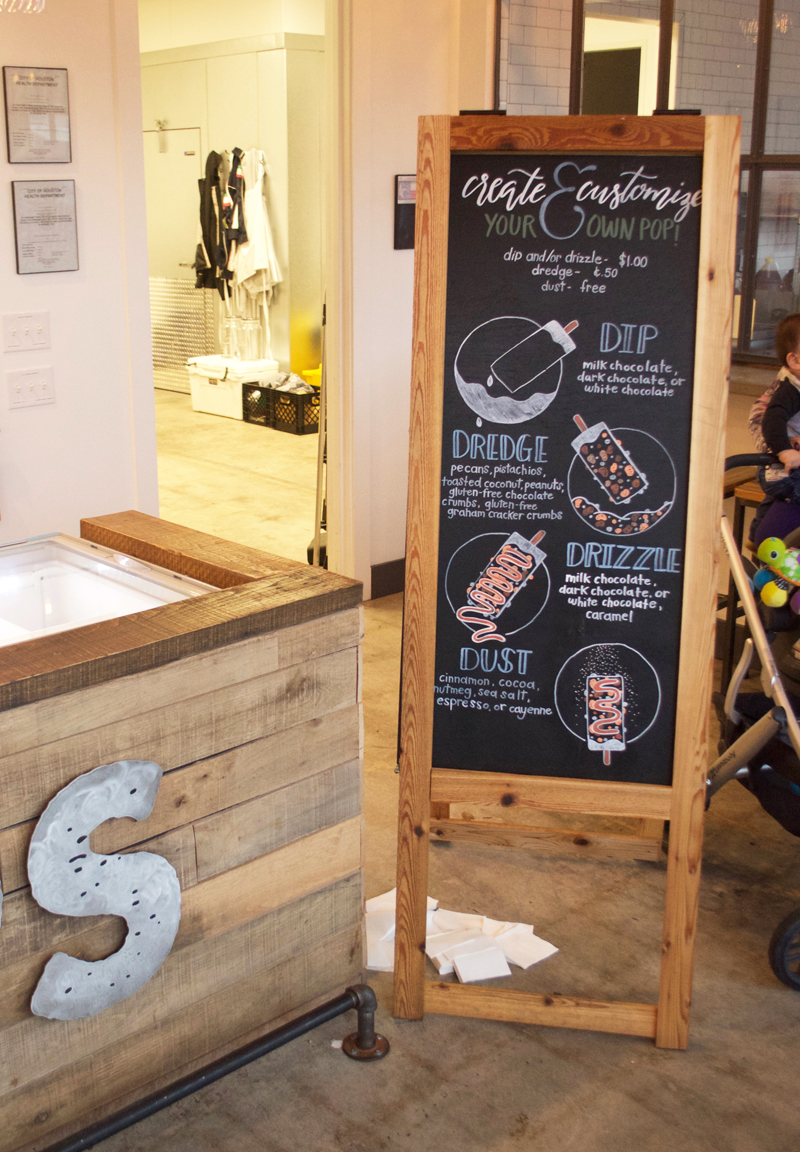 Maya loved it, which isn't so clear from her expression but she kept going back for more. I think the coldness confused her, which I found hilarious.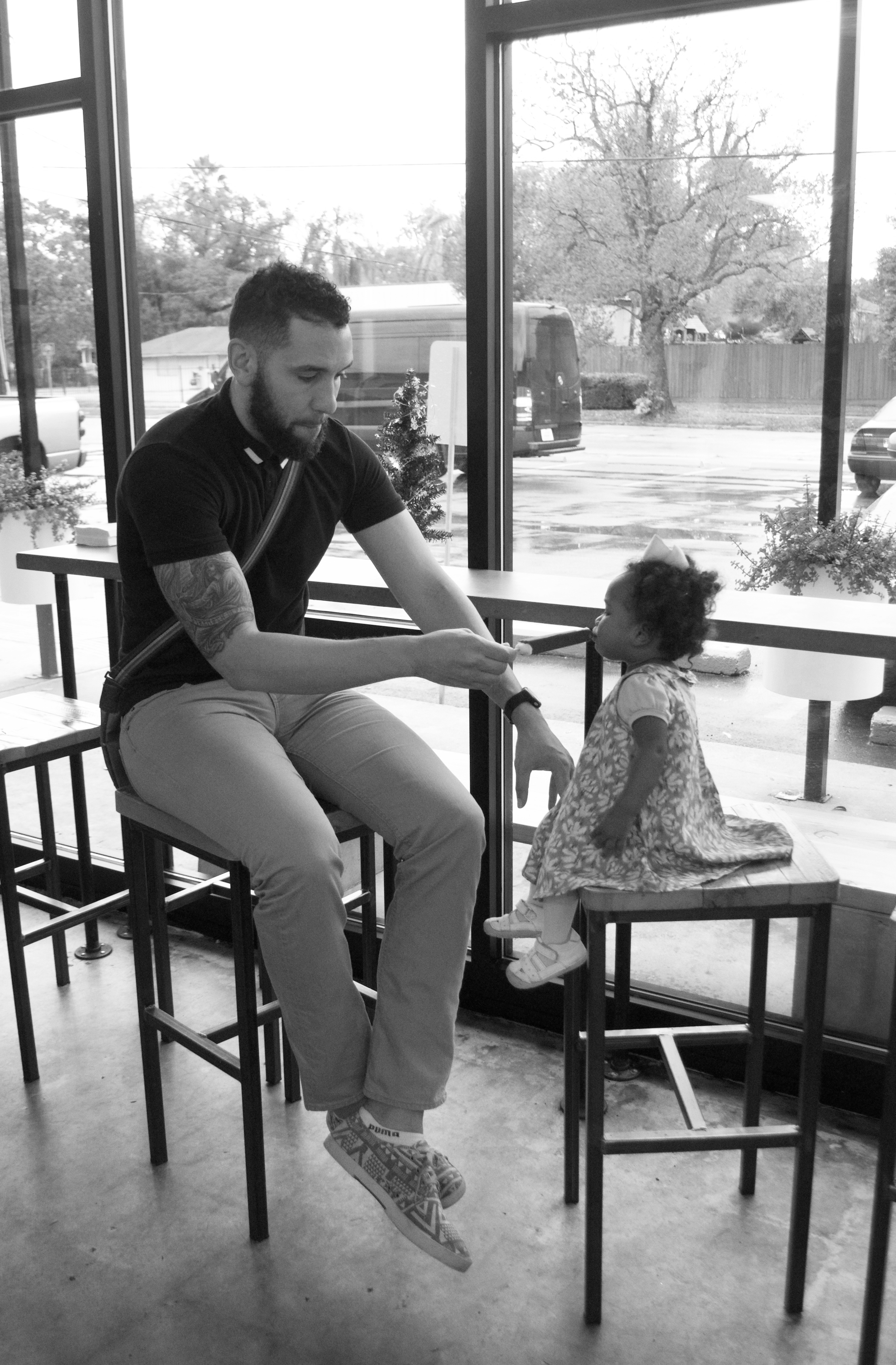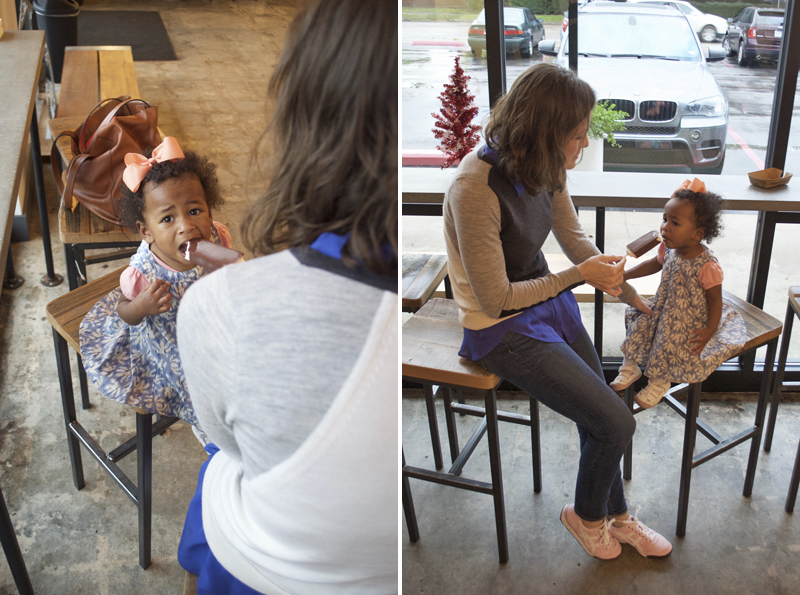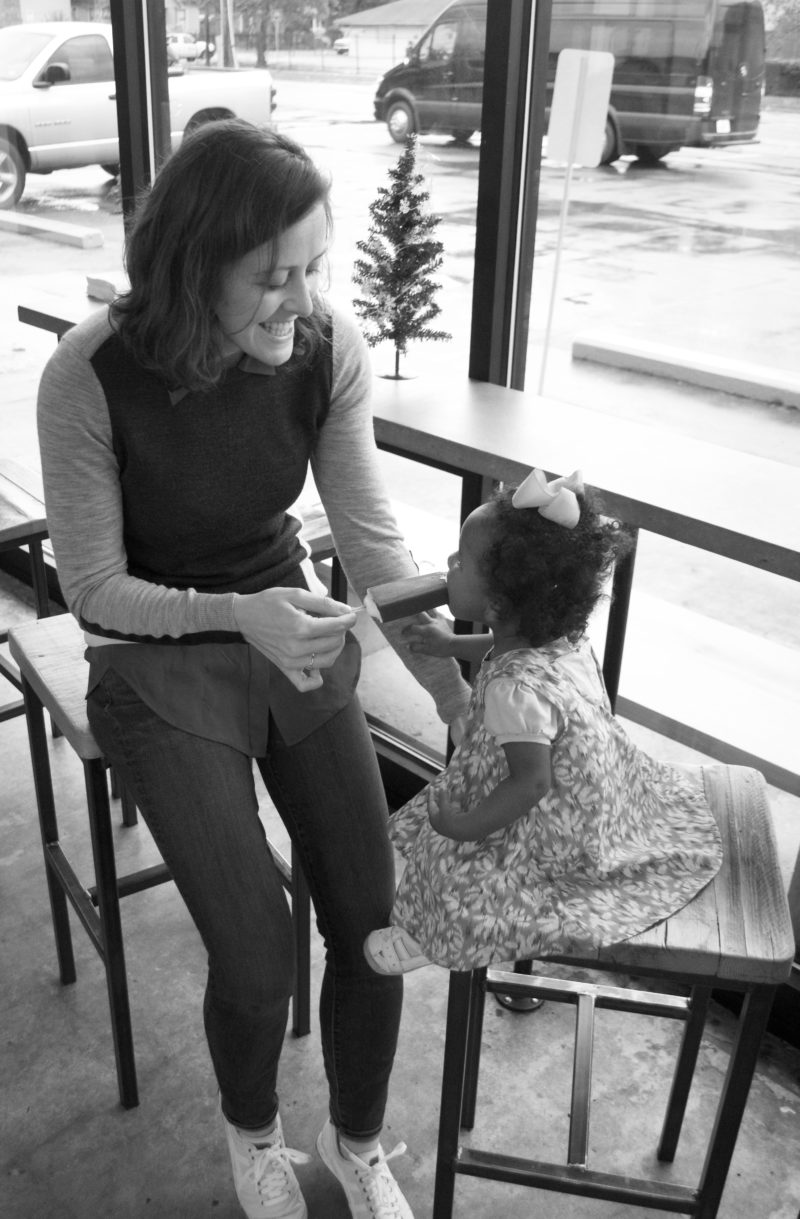 In black and white photos it almost looks cold out there. In reality, it was 75 and humid and Maya definitely didn't need to be wearing tights nor did I need to be wearing a sweater. (Which, thank you Carolyn for letting me borrow for so long 😉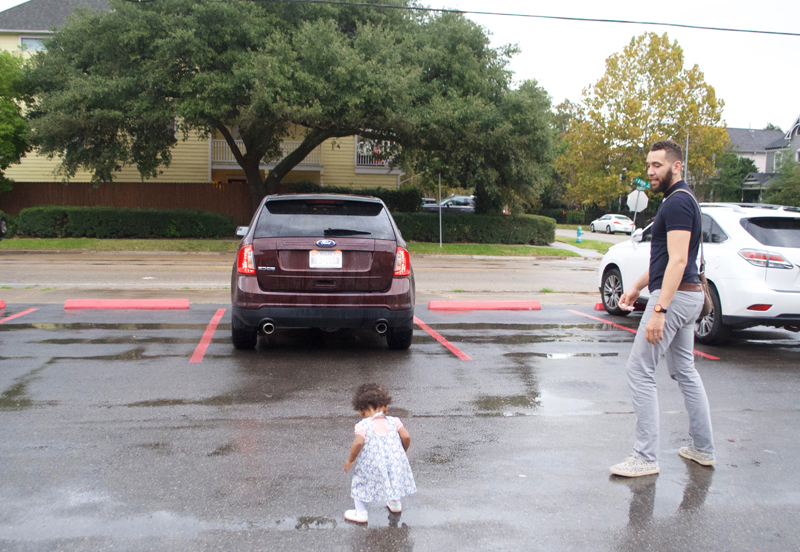 The perfect little Houston holiday tradition. Thanks for being our neighbor, Steel City Pops!