Do we call this a DIY? By my old standards, probably not. By current standards, it totally makes the very low bar.
When we were in Maine this summer, Maya loved inspecting and staring at the family photos my mom has had plastered across the side of their fridge for years. We may not have left the fridge wall quite as pristine as we found it. Sorry, Grammy!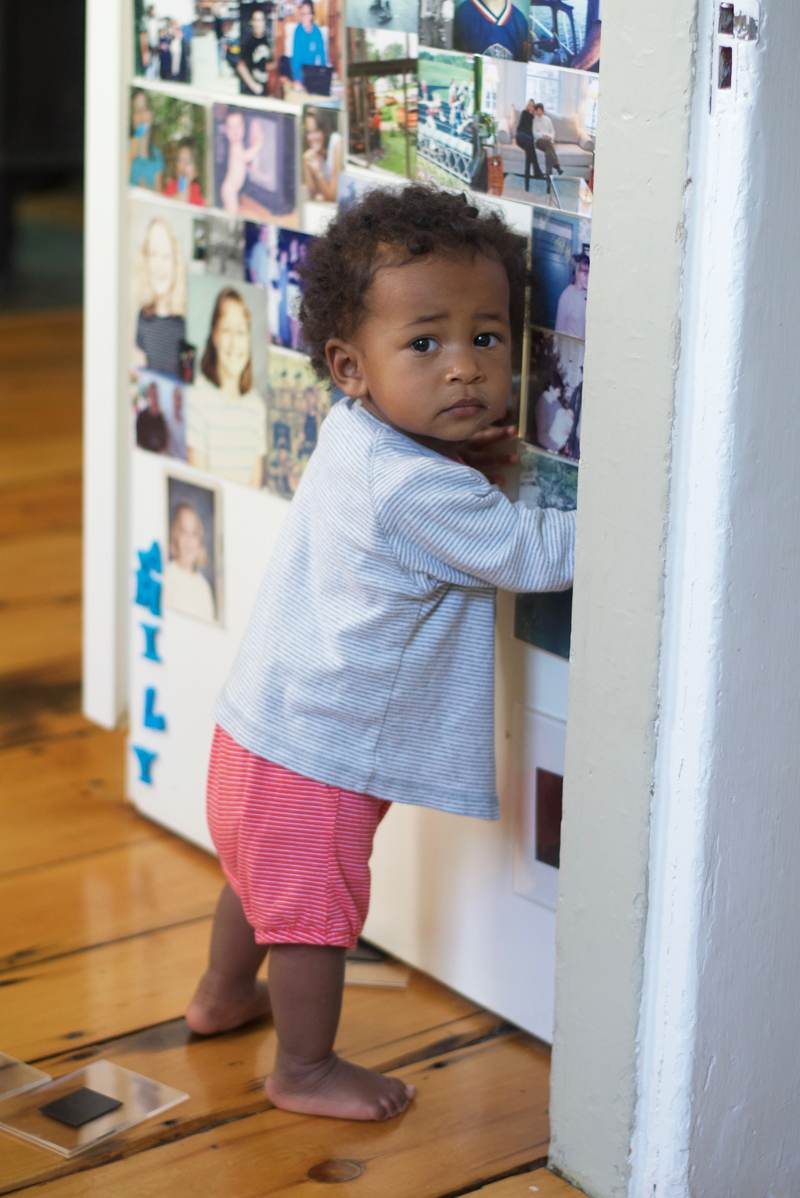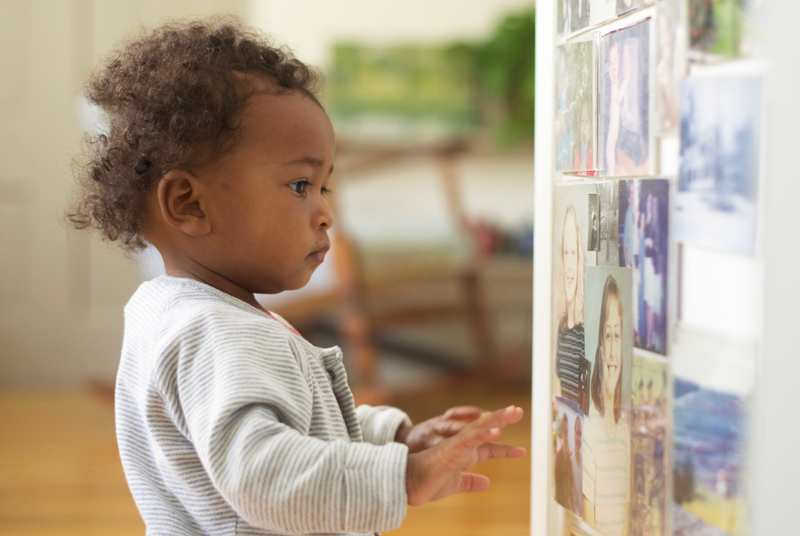 There's Maya practicing standing on her own in Maine – that feels so long ago!
When we returned to Houston, I thought I'd create one of our own here in Houston so that Maya could have her own magnetic fridge wall to stare at for hours. Or minutes, but still. That's practically hours in one-year-old land. Plus, most fridges in Ireland are built into cabinets, so I figured we'd better take advantage of the magnetized fridge front while we've got one!
The other reason I wanted to make us a wall of fame, as I call it, is that I wanted Maya to see photos of her family and friends who live so far away – at eye level, whenever she likes. It's so fun to watch her recognize everyone. Whenever she sees the photo of my dad she blows raspberries at it since that was the game the two of them would play together this summer.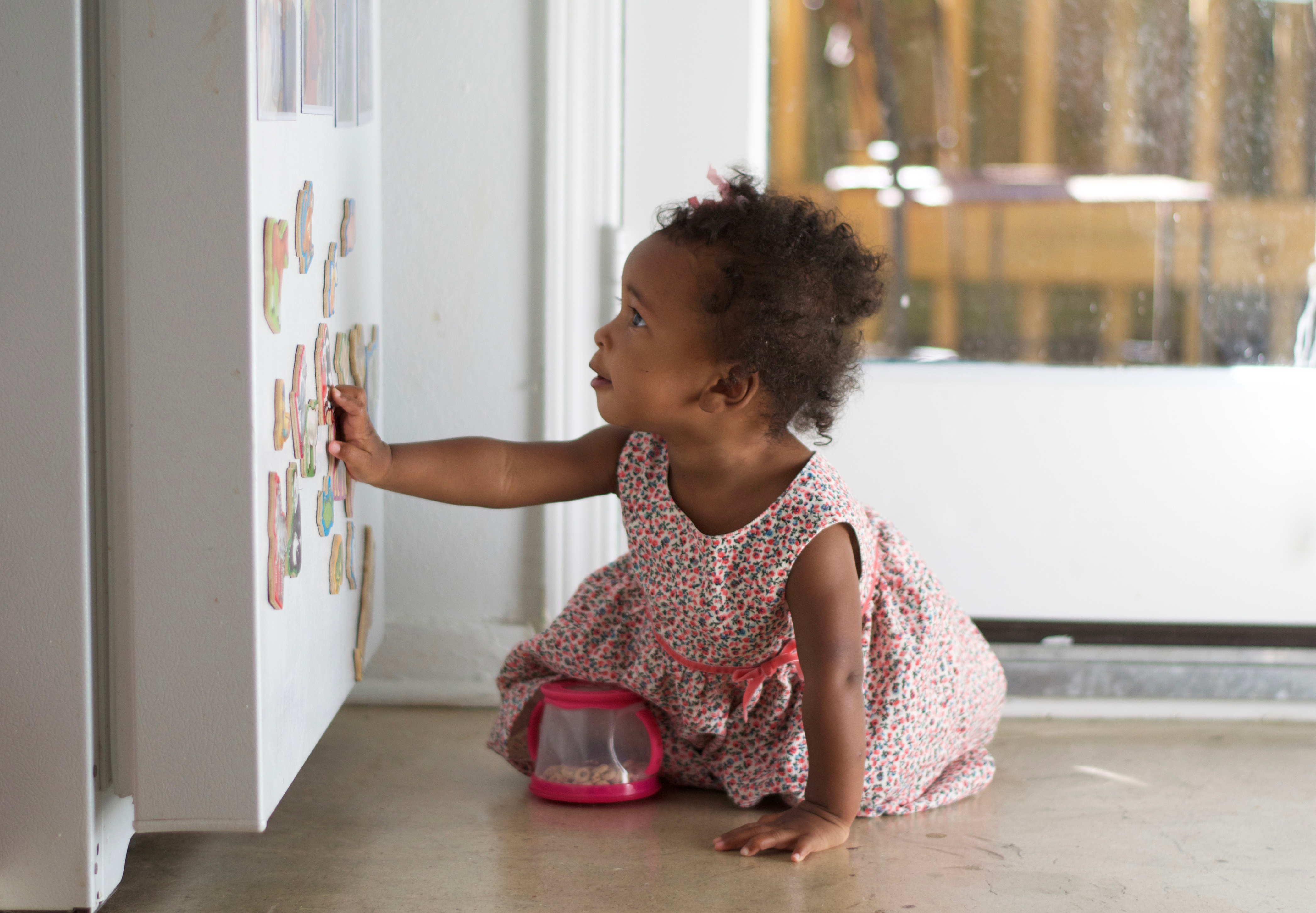 Our very complicated and fancy fridge wall included three items. Magnetic photo holders, photos printed online at CVS and picked up an hour later, and a box of magnetic animals. Assemble accordingly and prepare to rearrange (or pick up off the floor and stick back on) daily.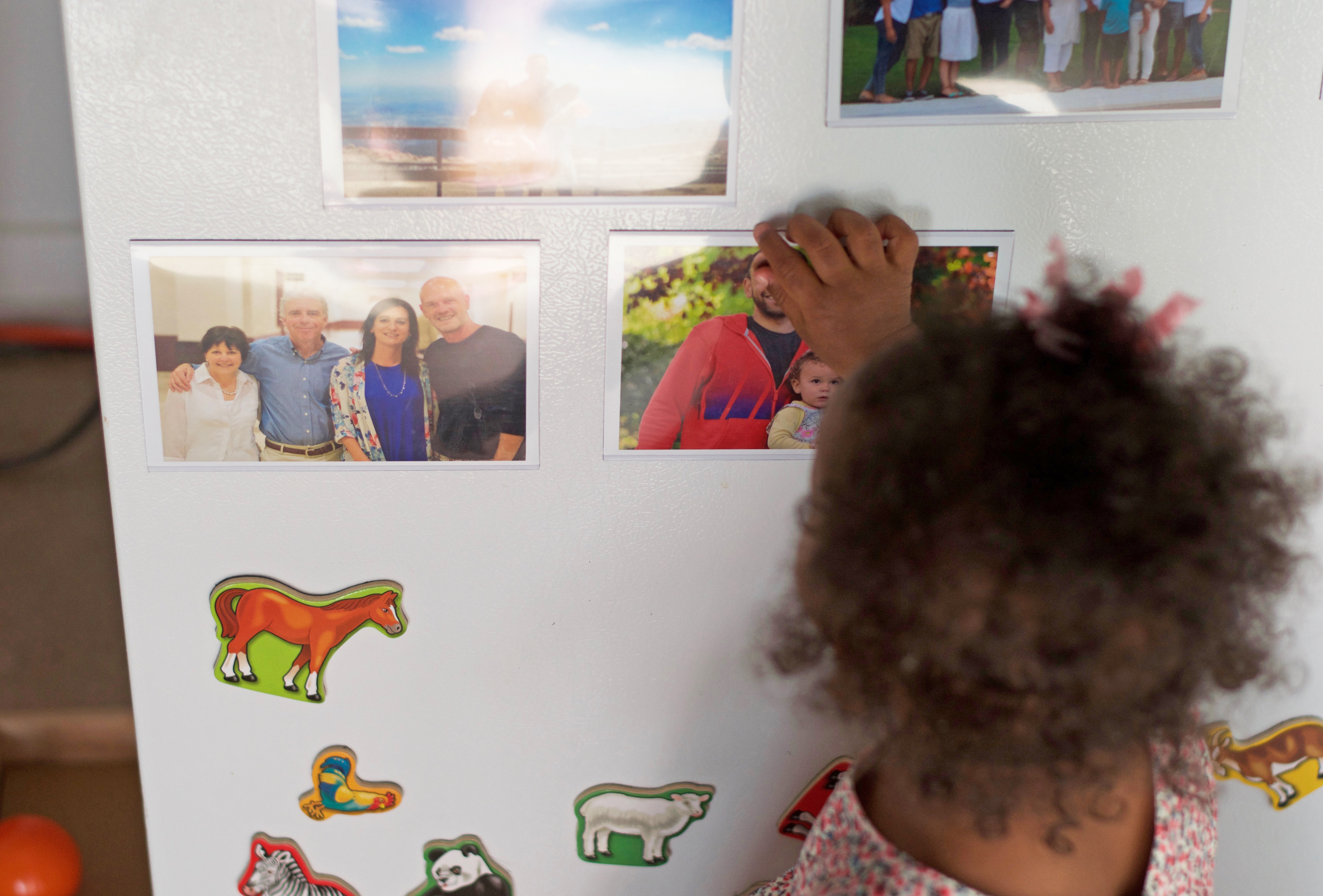 I landed on those magnetic photo holders because we found the plastic ones don't keep the photos in very well and Maya likes to take them off and inspect them and sometimes throw them, and the plastic ones would chip and break (again, sorry Grammy!). These flexible ones are great, with a sheet magnet covering the entire back (aka – not ingestible!) and the photos never slide out.
The Melissa & Doug animal magnets are a hit as well – and also have magnet sheets across the whole back. I would say, though, that they could be laminated a little better. The kitty and the pig are a little worn around the edges since Maya likes to chew those in particular.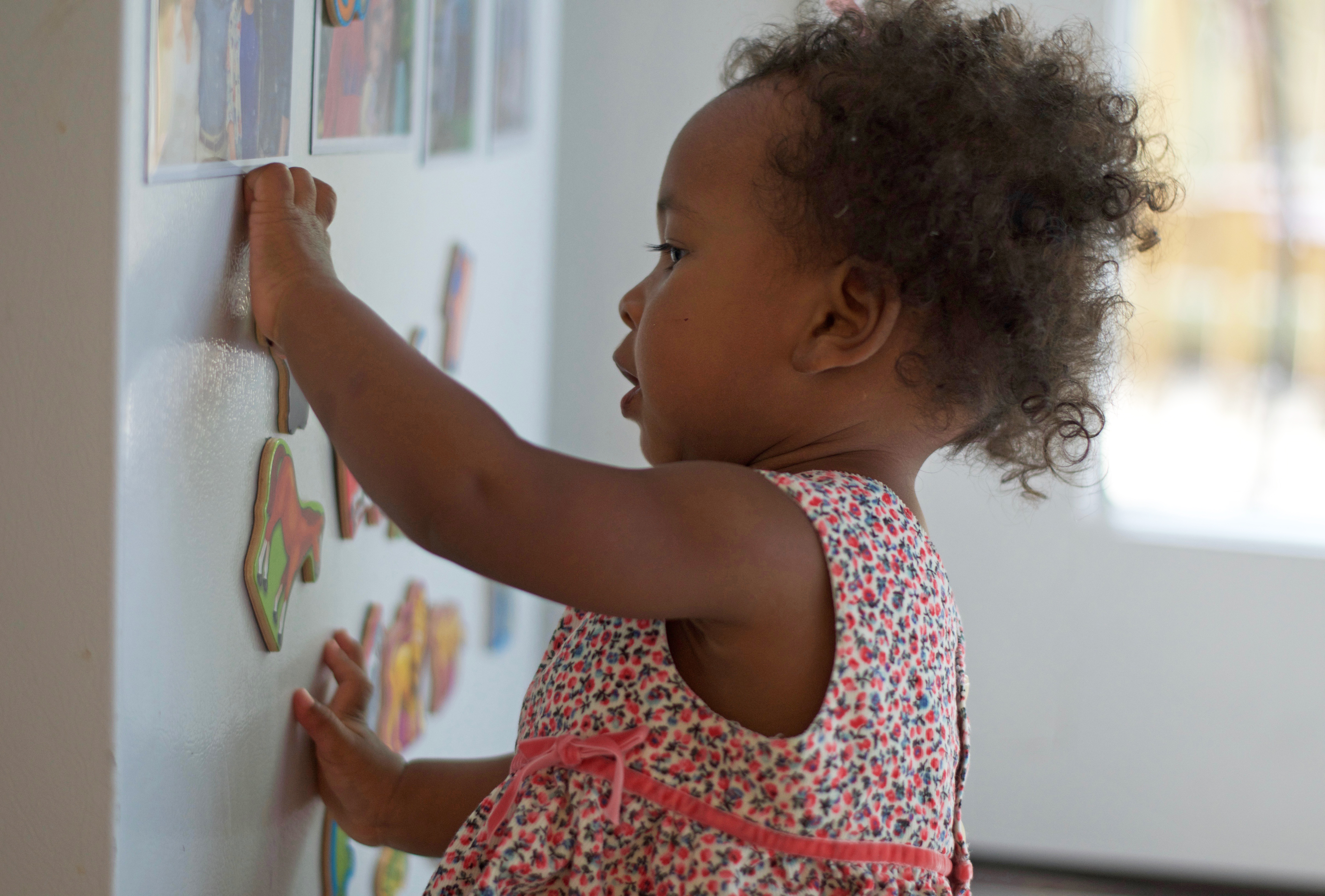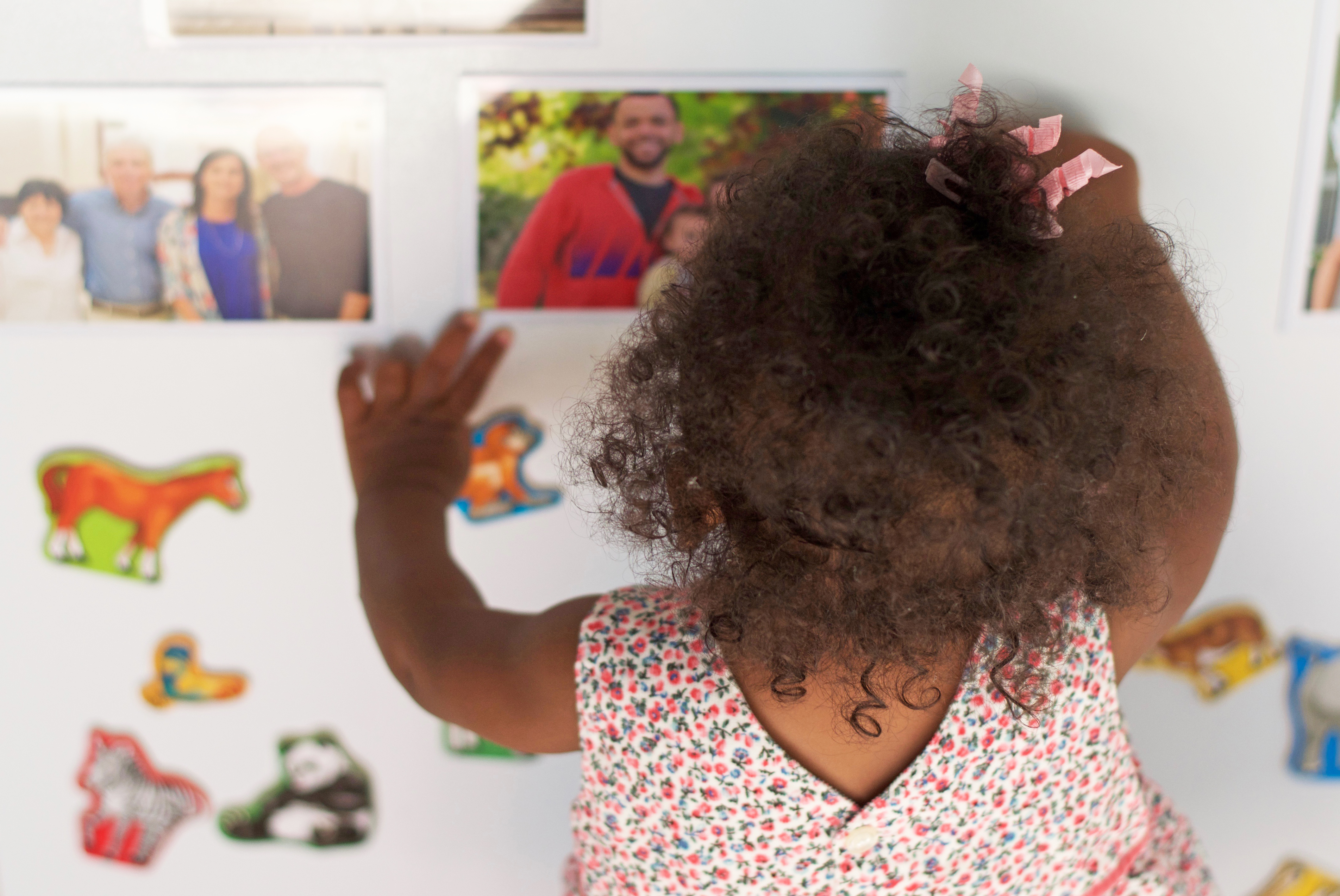 And a gratuitous shot of the cutie's curls.
This post contains affiliate links.