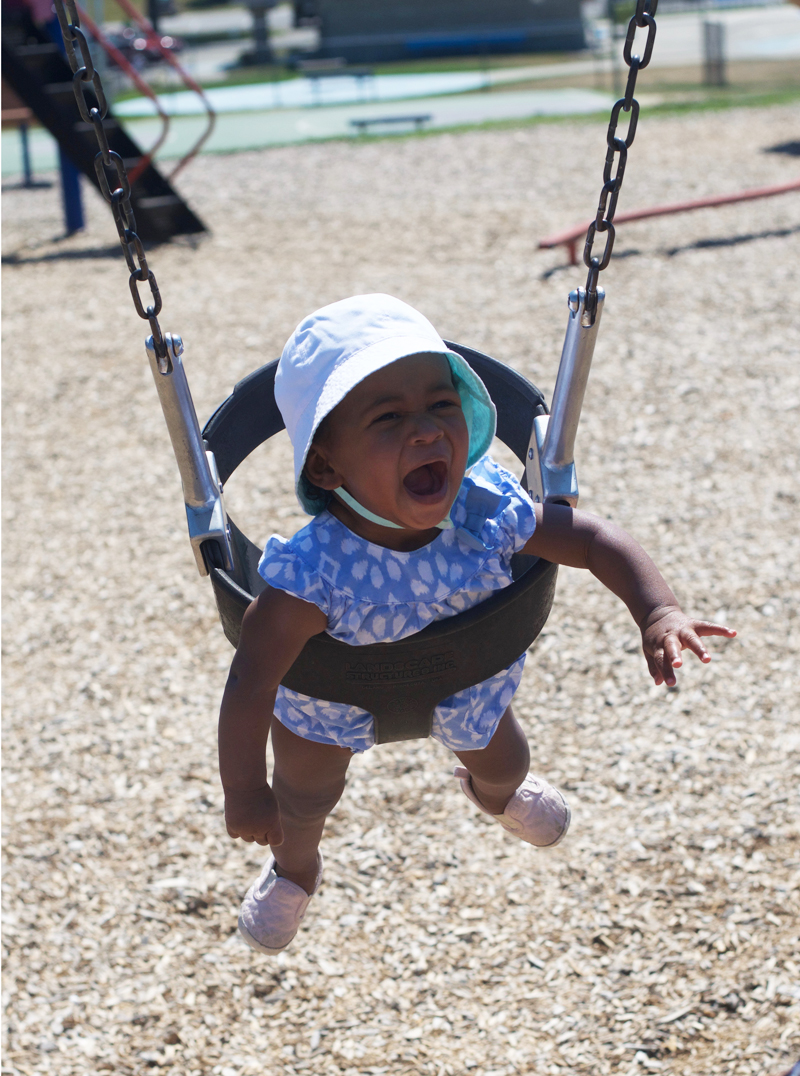 Hello, friends! How was your week? Was it eight million degrees where you are? Maine was sticky and steamy, a painful reminder of what I have in store when Maya and I return to Houston in ten days. But at least there's air conditioning indoors there! Today we drove to meet friends for lunch and in the space of an hour I watched the temperature gauge on the car go from 80 to 94! Positively stifling! Nonetheless, Maya and I had a nice little Friday adventuring. She's learning so much so quickly at the moment. Today she said uh-oh! Twice! In context! And I'm pretty sure she's close to understanding who mom-mom-mom is. She can certainly repeat it when she hears it. Words are going to be so fun!
We have a family wedding tomorrow evening, so Maya and I are making another car trip and hoping for just as many car naps as today! We're also hoping for better weather than the forecast. It's looking like it will be chilly and soggy for an outdoor tent wedding!
What are you up to this weekend? Here are a few interesting/terrifying/exciting things from around the interwebs. Enjoy!
Trump's assassination dog whistle was scarier than you think. Ugh.
Great mom quotes to remember for when Maya's older. I really loved be kind or be quiet. Goes well with When they go low, we go high. Both applicable so often!
The dangers of kissing newborns – the terrifying spread of the herpes virus.
The Clinton's houses through the years.
A super roundup of well designed (of course!) Paris city guides from my friend Anne.
How to help a friend through infertility. Not sure I agree with all of these, but some of them ring true.
Hilarious stand-up act about choosing the state abbreviations. Very, very funny. (via DesignMom)
Happy weekend, everyone!