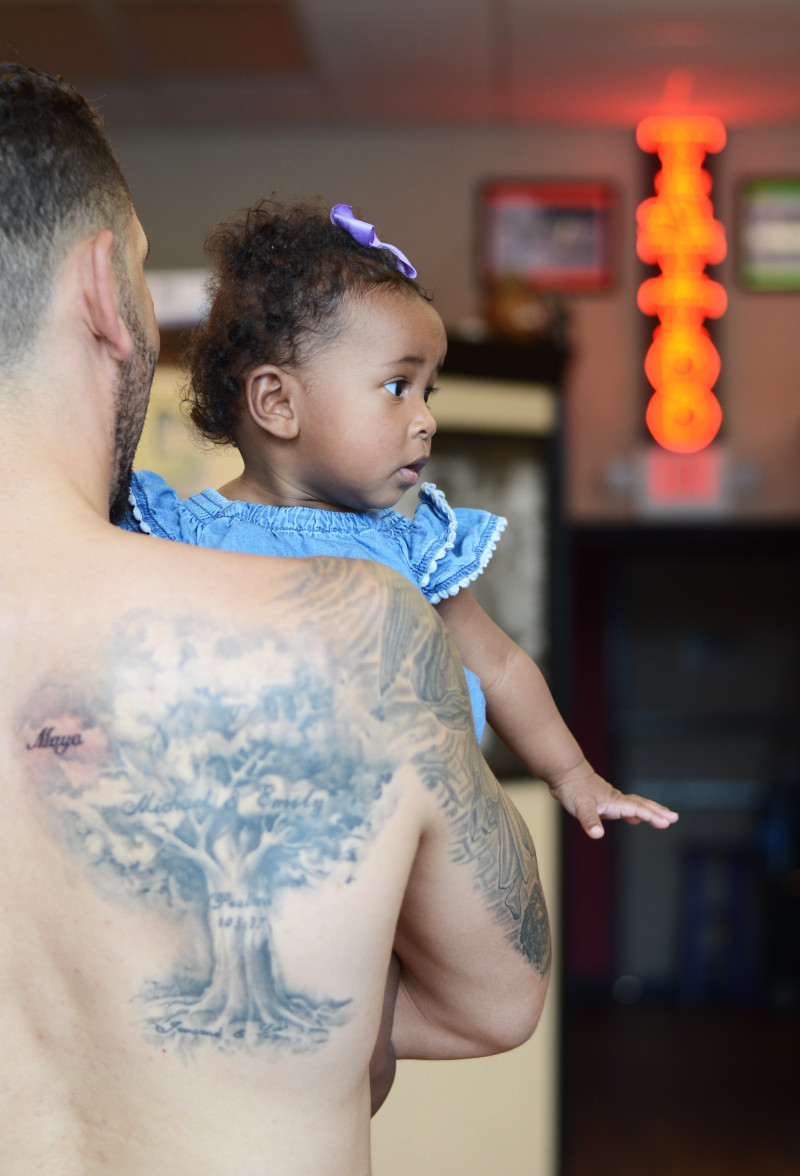 Never in a million years did I think I'd marry someone who likes tattoos, it's not really my thing at all. But I married this guy and here we are. Tattoos. This family tree was my gift to Michael for our first Christmas after we got married (against all my better judgment since I think this started a whole lot more!) nearly eight years ago. He found a tattoo parlor in Dublin and we went together with a vague idea of what he wanted. A tree, with his parents' names at the bottom, ours on the trunk and room for our kids' names at the top. The tattoo artist was Latvian and spoke literally no English. Like zero. We showed him a sketch and he drew a circle and two sticks and stuck it on Michael's back. He said "Like this, yes?" and for some insane reason we both said, "Yeah, I guess?"
How on earth either of us thought that was a good idea, I will never know. But it was and it turned out really well.
Seven years later, it was finally time for the first of hopefully at least a few finishing touches. We took Maya (and our 5-month old temporary foster baby – making it quite possibly the most hilarious scene those tattoo artists have probably ever seen!) to a tattoo parlor for a quickie tattoo. Five minutes and one little grimace from Michael later, it's official. No take backs, no do overs.
But from everlasting to everlasting
    the Lord's love is with those who fear him,
    and his righteousness with their children's children
Psalms 103:17
Here's hoping it's the first of many!