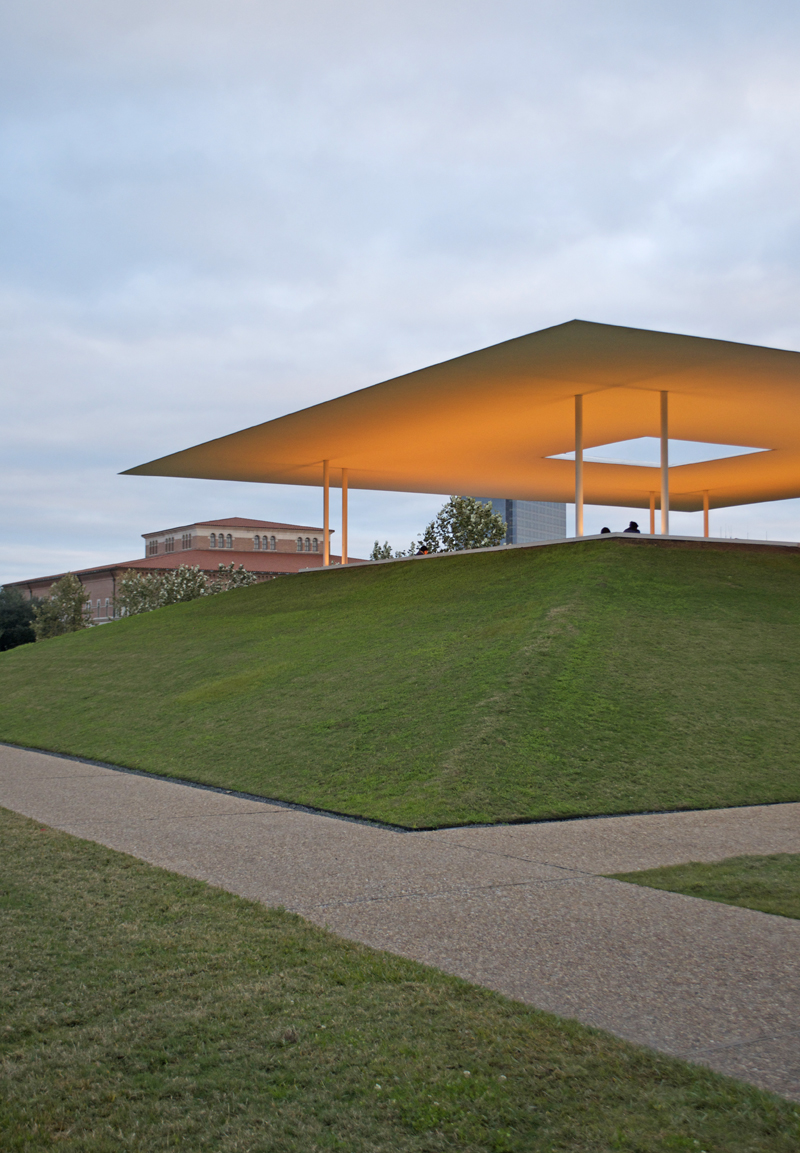 A few weeks ago, Michael, Maya and I headed over to Rice University to check out the James Turrell "Twilight Epiphany" Skyspace for their sunset light show. We should have bundled ourselves up more because by the time we got over there it was 46 degrees and really windy. We didn't last through very many colors because we were frozen, but on a balmy day (like 95% of the other days here in Houston!) it would be so relaxing to gaze up at the lights as they change.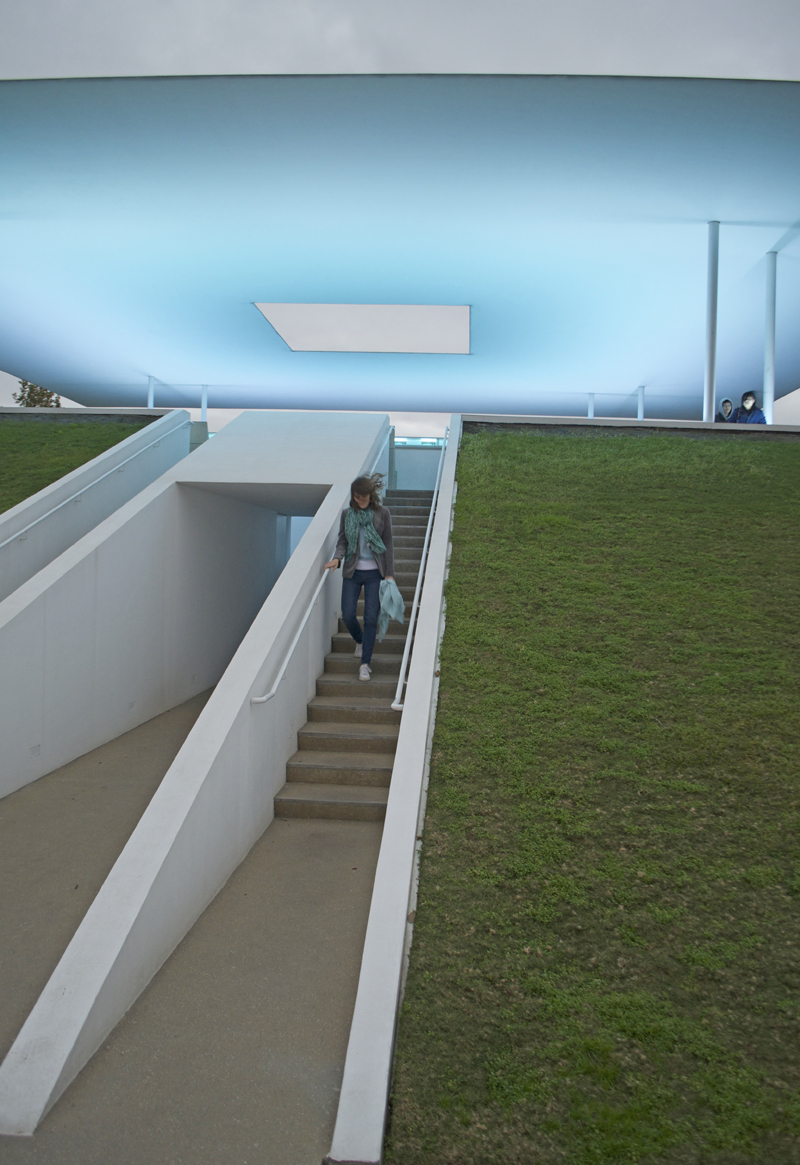 See? Very windy! Ha!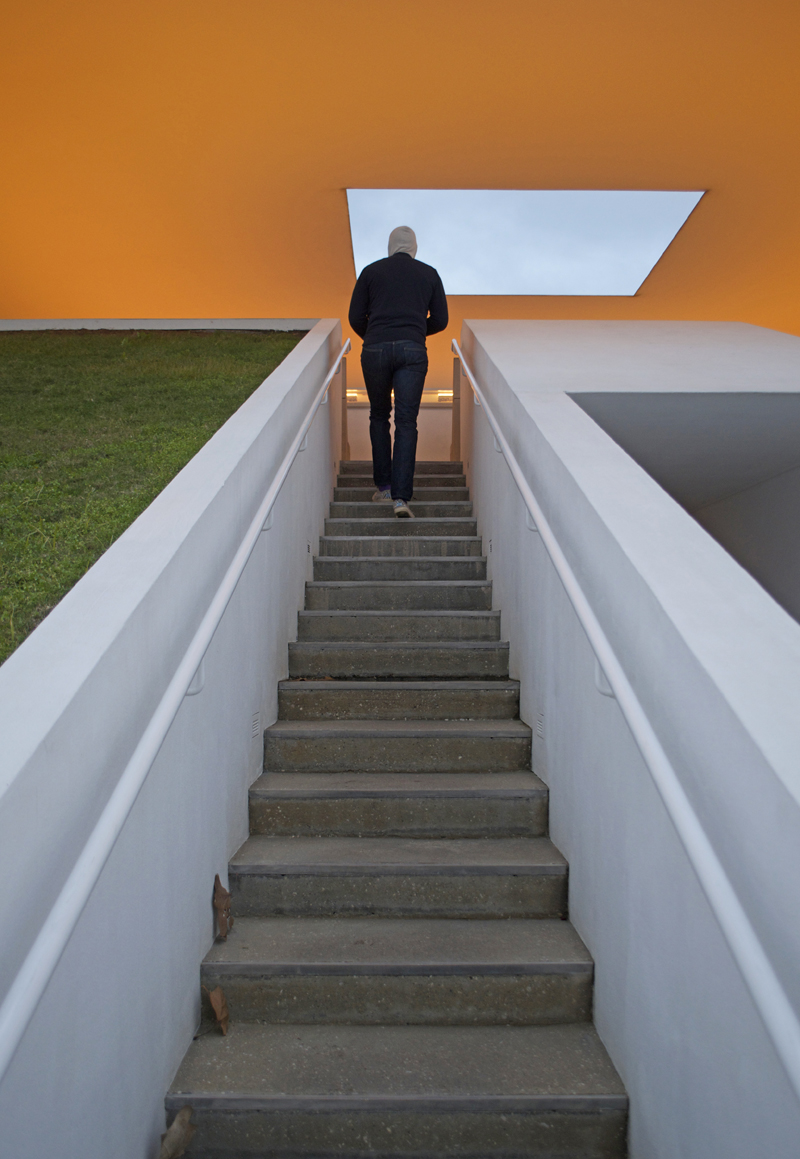 The LED light sequence lasts 40 minutes and the colors change slowly and subtly in shade. This isn't your typical neon light display, it's really peaceful and sometimes you have to look closely to even watch it change.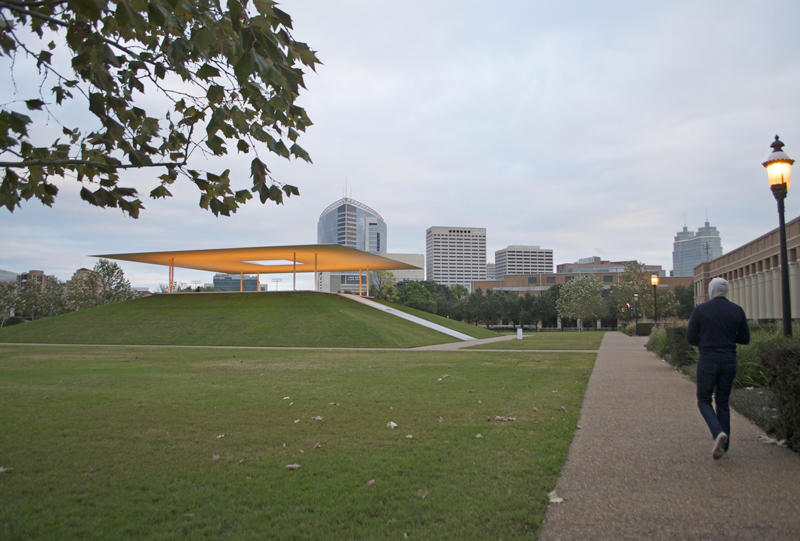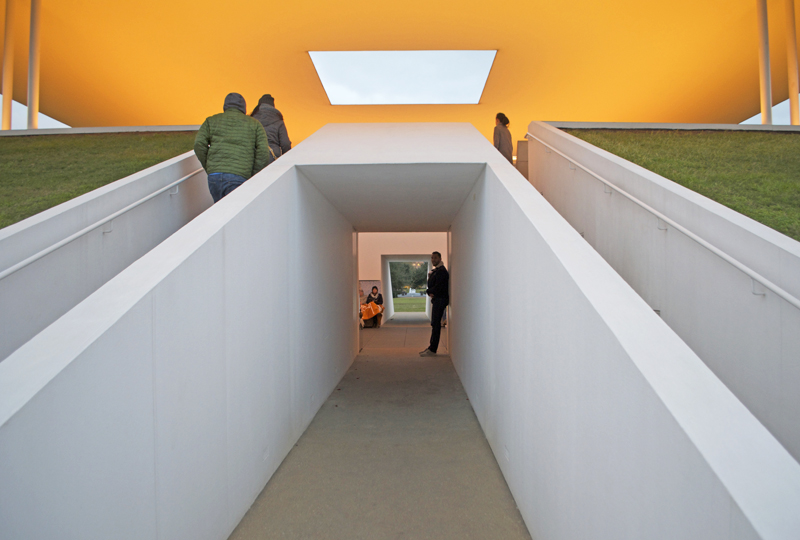 Michael had Maya in the wrap, so she was cosy and so was he! Even so, we left after a little while and headed straight to Common Bond for hot chocolate. It's no Butler's, but it was rich and hot and felt like the perfect warm-up treat.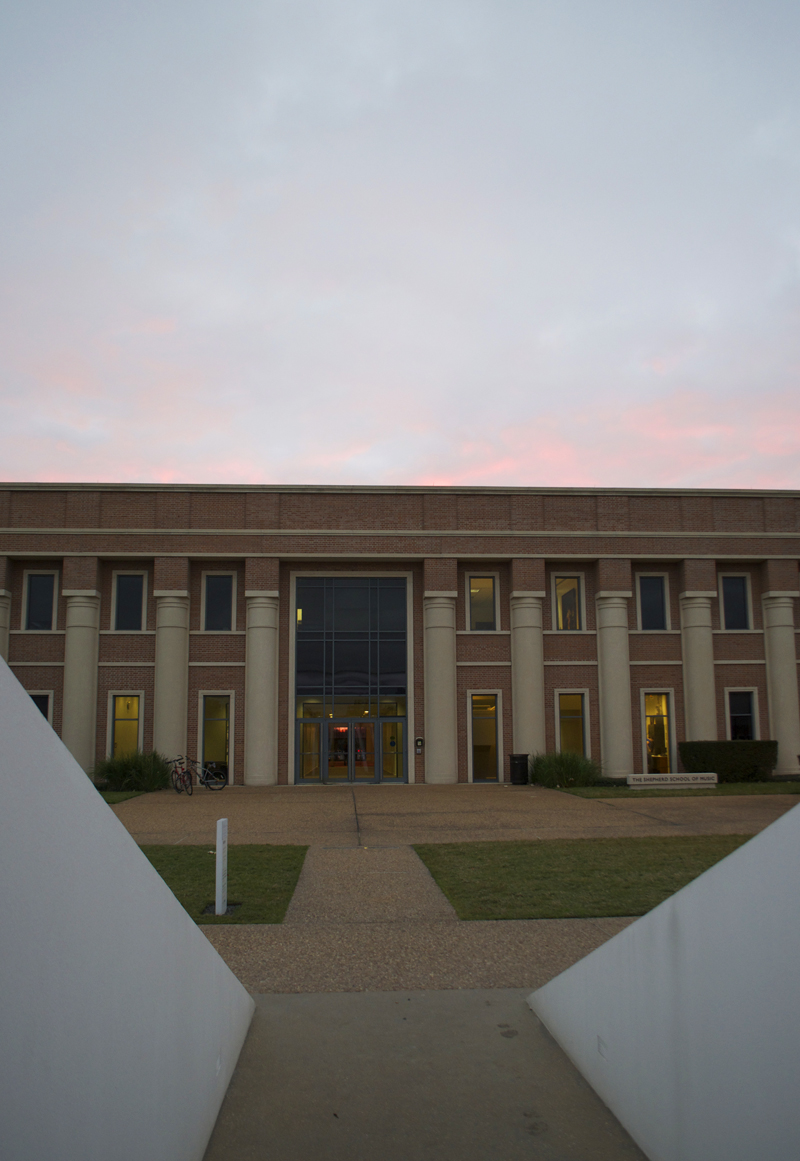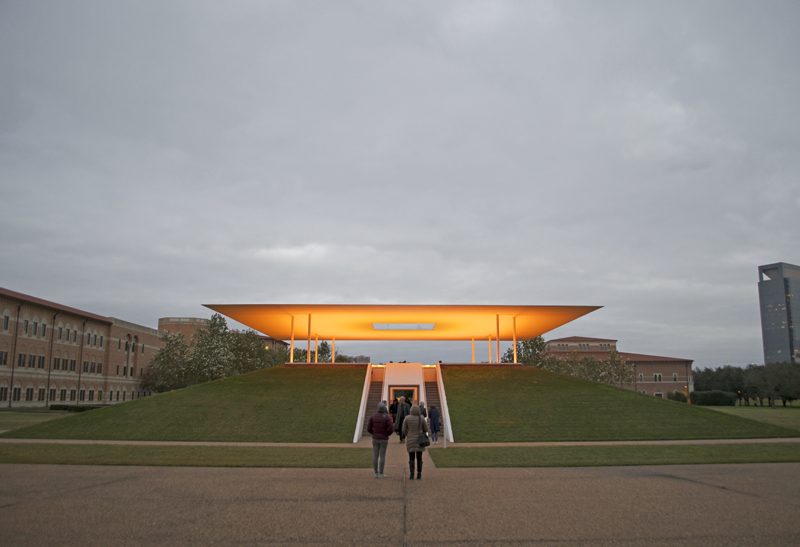 The Skyspace light shows happen year round at sunrise and sunset. They're free but you have to book a spot online. We weren't asked to show our tickets, but it was relatively busy for such a chilly evening. I imagine the summer is even busier and maybe they ask for your tickets then. Sometimes they have musical performances, which I think would be lovely to experience in the pavillion.