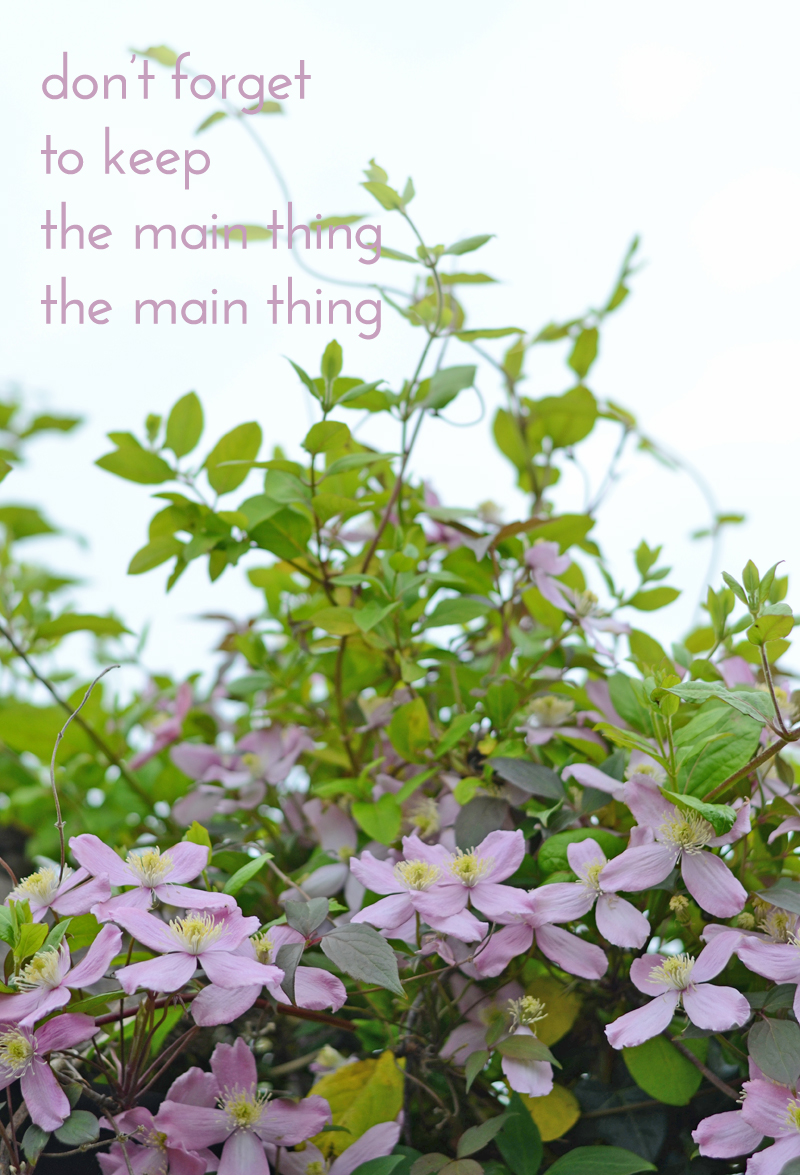 We're having a little bit of an overwhelming season around these parts, moving out of our apartment and trying to buy a house in Dublin and subsequently meeting every road block possible. We should have known that buying a house here would take longer than we thought, but neither of us really believed it could take this long to get answers from banks and sellers and agents so that we can move forward. It seems like for months we've been saying to friends and family, "We'll definitely know this week!" And then, womp womp, we don't.
This week, we moved into Michael's parents' house (along with everything but our furniture) while we're between homes. We spent most of the week getting organised and settled. And getting used to stairs again! Ha! But the sheer amount of change has been a little overwhelming for the last few months.
Last weekend, our worship leaders at church reminded us, "Don't forget to keep the main thing the main thing." They were talking about God, which, yes, definitely. But it's also been a helpful mantra for everything else this week. Keep the main thing the main thing. I say it to myself whenever I go down the rabbit hole of what if the bank says no, or what if we aren't able to buy a house now, will we ever be able to? The main thing is that we are not homeless, nor will we be. We are so lucky to have families who will take us in and let us bring all our belongings and even our cat! And the main things will sort themselves out eventually.
Plus, it's the weekend! And weekends are always a whole lot more fun, right?!
So now, a few places around the internet we might while away a few minutes. Enjoy!
I'm eyeing this lupine-inspired wallpaper for our someday home, via this post on Design*Sponge.
Patriotic neon signs are always a good idea.
Did you see Serial is coming back? Seasons 2 and 3 coming on up!
The simplest DIY portable beach board game! Martha is so clever.
In case you have little climbing monkeys for children, a clever indoor climbing wall!
I really enjoyed this house tour on Apartment Therapy this week. Bright, airy and comes with great advice on house projects in the home owner interview.
My friend Naomi made this flourless chocolate cake for us last week and it was divine!
Have a happy, safe, peaceful weekend, everyone! Lots back here for you next week including, I hope, a video!