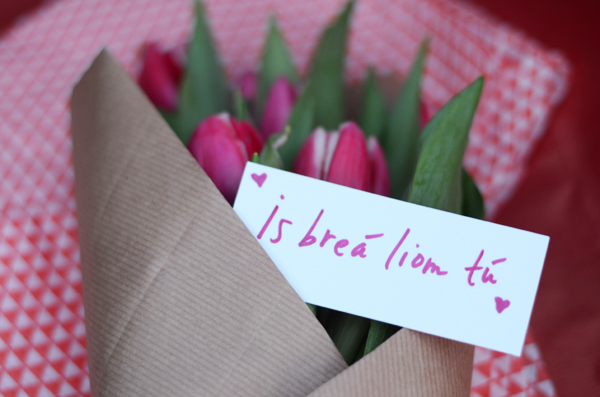 Happy Friday, everyone! I wanted to put together a little DIY Valentine in case you're the last minute type, and in case your Valentine is particularly enamored of all things Irish. This will be such a hit and won't take more than a few minutes to put together! That is, if you can find a bunch of pink tulips this late in the game!
Inspired by the I Love You sign in Appassionata Flowers, I wrapped up a little bouquet of pink tulips and made a card to say I Love You in Irish!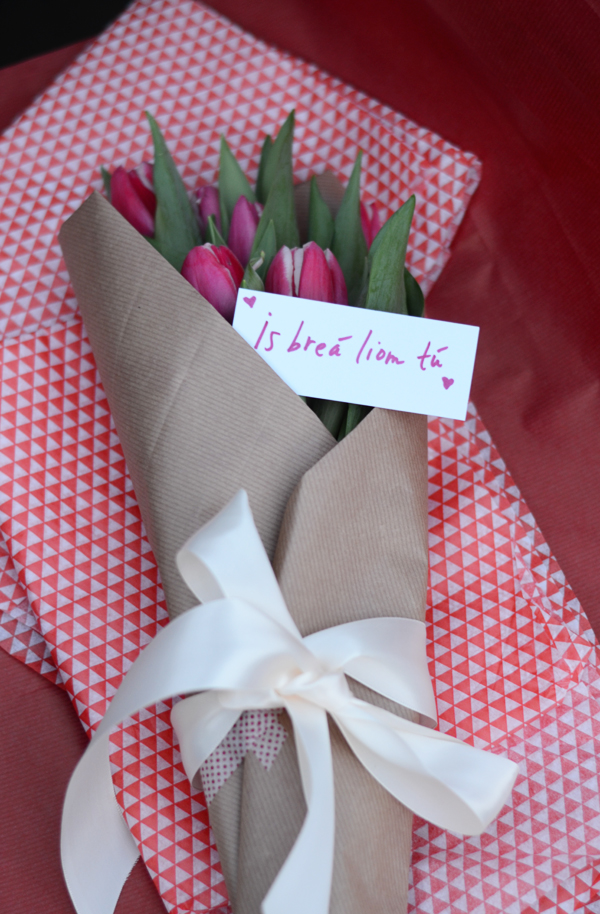 I think the key to making nearly any flower look a little special is to wrap it in some craft paper, tape it up with some washi tape, and tie it with a fancy fabric ribbon. Add a sweet little tag and voila! An instantly impressive yet inexpensive bouquet for any occasion.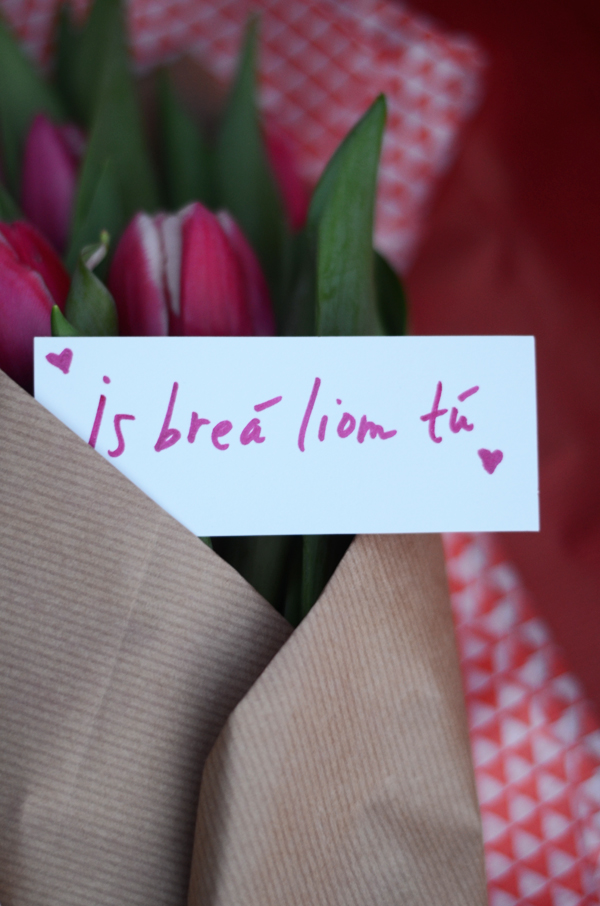 Happy Valentine's Day, friends. I hope you feel loved tomorrow (and every day!), and you should know that if you come here and read these words, I love you! And I'm so grateful that you spend a few moments here. Is breá liom tú from Dublin!