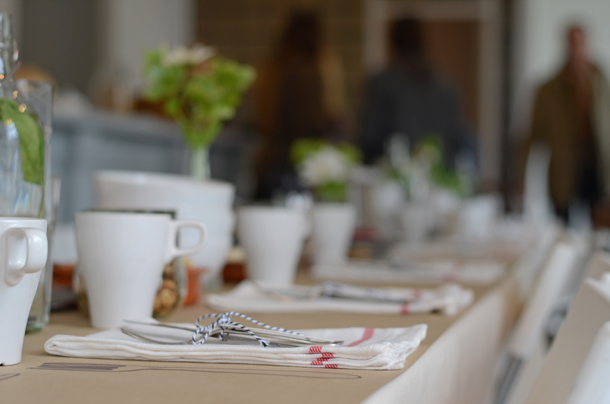 Last weekend I spent a heavenly few hours in the Talbot Gallery at their Eat / Talk / Art breakfast series. I didn't take many photos, but I wanted to share just these few and encourage you to buy a ticket to their next event on April 26th if you possibly can make it. It's so, so worth it. It was one of the loveliest, most delicious, and most inspiring mornings I've had in a long time.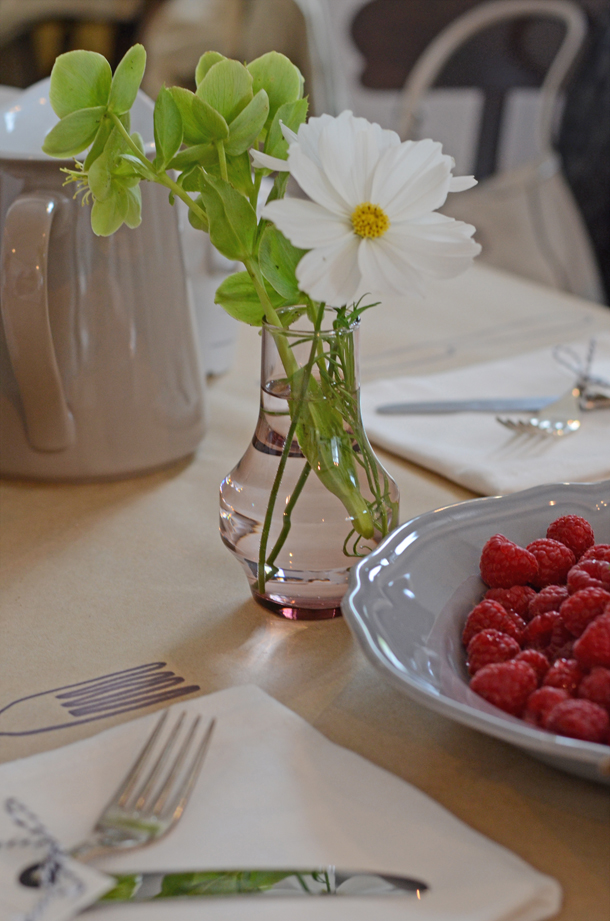 The team at the Talbot Gallery set the most gorgeous table and then cooked up a delicious meal – granola and fruit and yogurt, and then a savory hot dish (I'll leave it a surprise in case you do make it to the next one!) with crusty bread, followed by sweet treats I was too full to try. After we munched and chatted, artist Alison Pilkington had an open conversation with the featured painter, Joe Scullion. It was an inspired format – perfect for amateur art-lovers as well as those better acquainted with the subject. It wasn't intimidating or too theoretical, instead, it was a great way to learn about Joe's paintings and add a few new art terms to your vocabulary.
Really, if you're free and in Dublin on April 26th, book a ticket. And don't be surprised if you see me there, back for seconds!