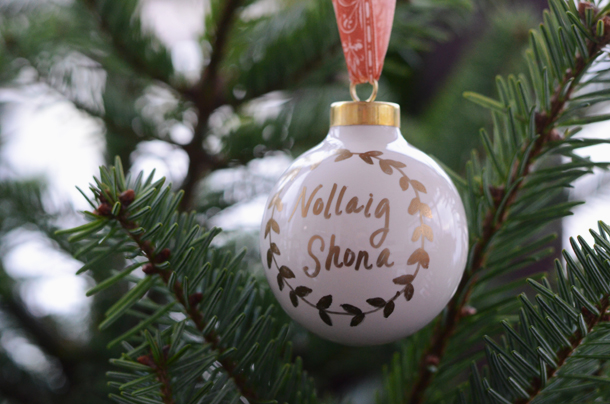 Each year, I try to make a few ornaments that we'll add to our collection. The year Michael and I were engaged was the first year we had a Christmas tree to decorate together, and I made the sweetest little mini sea glass mobiles that we still put up every year.
This year, I came across these awesome blank porcelain ornaments at AC Moore, one of the big-box craft stores in Maine. I couldn't believe when it turned out they were only $1 each! Had I more room in my suitcase, I would have brought back a hundred. They're heavy and shiny and just the perfect blank slate for decorating.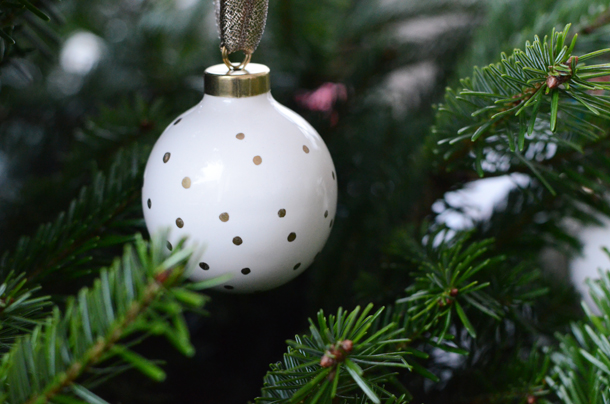 I also picked up a few gold Sharpie permanent markers while I was in the States (I think you should be able to find these in Ireland or at least on Amazon UK) and set to work the other night. I was a little nervous about screwing my beautiful porcelain ornaments, so I started simple with polka dots. I've learned it's very, very difficult to go wrong with polka dots. Just spread them out randomly and try to keep them a uniform size.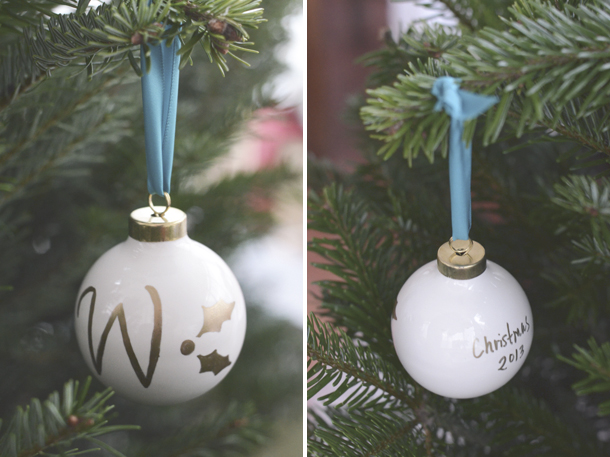 I got a little more bold after the polka dots and decided we should have a Westbrooks-esque ornament! I searched W in Google images and chose a W that looked simple but a little fancy. And then for added festive cheer, a few sprigs of holly and a berry. On the back, I wrote Christmas 2013 because I figure it's going to start to get difficult to remember which ornaments are from which year (unless I check the blog!), since we're going to be at this for at least another 60 years!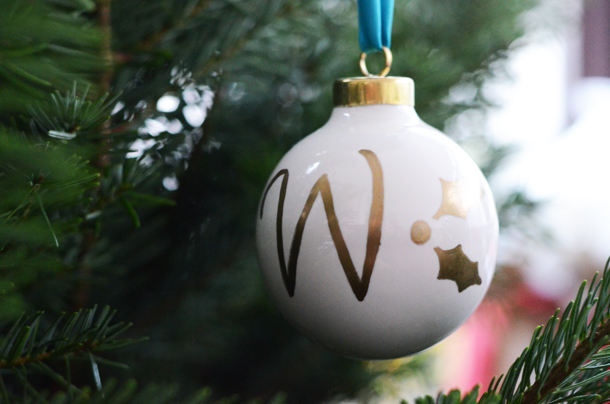 For my last ornament, I was feeling very confident and went for a little sprig of wreath with Nollaig Shona, which is Merry Christmas in Irish. It was on this last ornament that I realized I needn't have been quite so worried about messing up. If you smudge or make a mistake you can just wipe it off with a Q-tip and a little nail polish remover! Take that, permanent marker!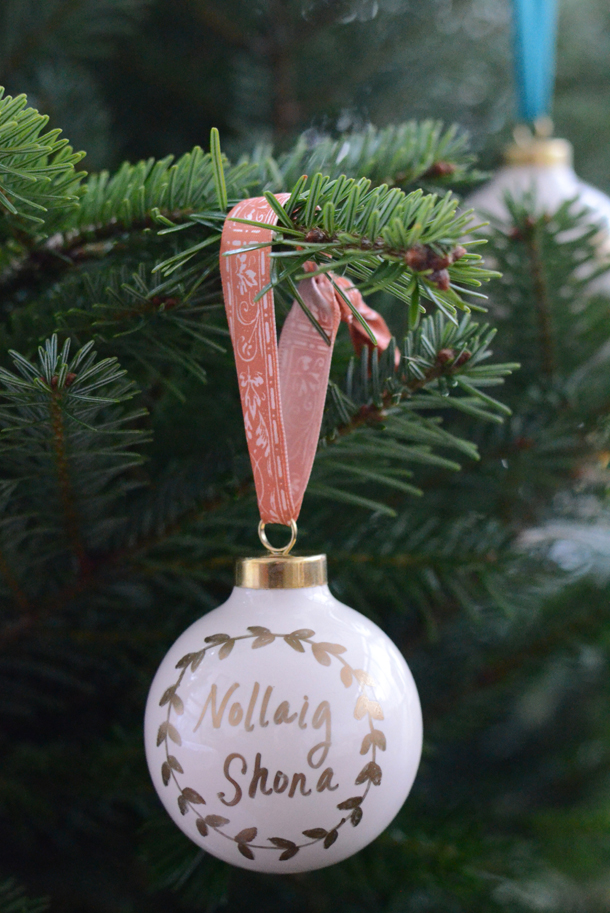 Making any DIY ornaments this year? Do you have your tree up?