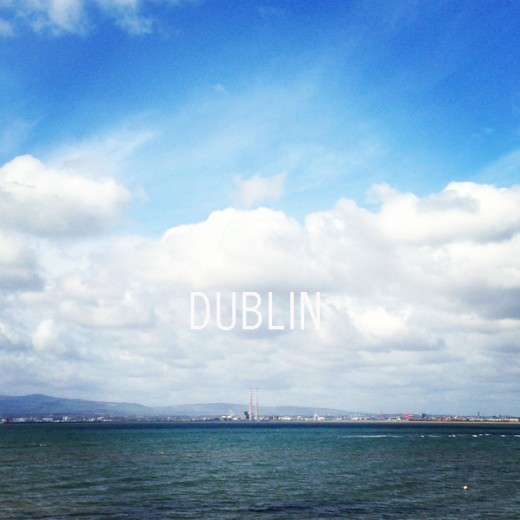 Last spring, my friend Anne, who writes the wonderful travel/Paris/design blog Pret a Voyager, finally caved to my not-so-subtle hinting that she should come over to Dublin. Anne and I met at the Hive Conference in Berlin a year and a half ago, and we kept in touch, Skyping and emailing back and forth. At the end of almost every email, I suggested she zip over to Dublin at some point, since she had never been, and she eventually did!
Anne is actually the person who introduced me to Vayable, the company through which I give my walking tours of Dublin. So it was especially fun to give her a combination of my Dublin Like a Local tour and my Made in Dublin tour. It was also a little nerve-wracking since Anne gives Vayable tours in her adopted home of Paris!
Anne had booked a long layover in Dublin (I didn't even know this was possible!) on her way from New York back to Paris, so she had nine hours to spend in Dublin. Of course, that's about three times as long as my usual walking tours, so we were able to pack lots in. She wrote a really fun summary of our nine hour tour of Dublin on her website. We managed to cover lots of ground – the Chester Beatty Library rooftop garden, the Glenisk yogurt pop-up shop, the Irish Design Shop, the Design Tower, and so much more. It's a good thing she's really used to walking!
It was so lovely to have a friend in town to show off my adopted city to, but it was even more wonderful to know that Anne left with a very different impression of Dublin than she had when she arrived, which is always my goal with my tours and with my friends! Thanks so much, Anne, for visiting! Come back again soon!