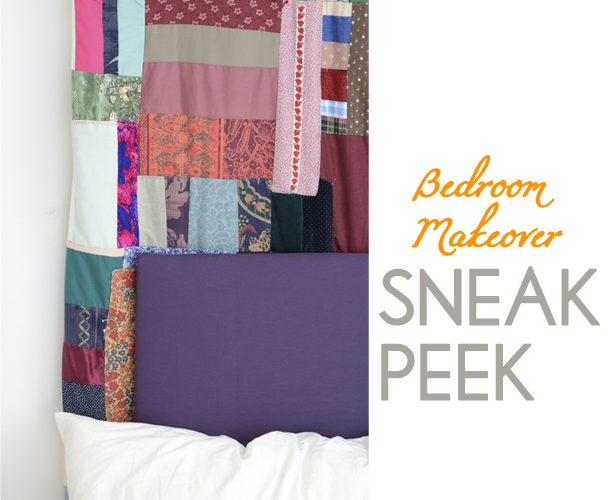 Happy Friday, friends! How was your week? Mine was soggy. I think today we'll see the sun, but it's been raining since Monday. Yuck! I've been attending TBEX, a conference for travel bloggers that is in Dublin, and they even played the Dublin video I'm in to open the conference! It was a very surreal moment, but I was so glad to get to talk about my favorite parts of Dublin to 600 travel bloggers! It has been such a treat to meet a lot of people I've only known online – in person. This weekend, I'll be joining a post-conference tour heading to Galway for some sailing, sea kayaking, hiking and exploring. I am hoping for dry weather! I'll be bringing my camera, of course, and will have lots to share next week.
In other news, our bedroom is so close to being finished, so this is a little sneak peek. It still needs a piece of art work that I need to dive into, then it will be ready for a big reveal, hopefully next week. I'm very, very excited to share it!
Do you have any nice plans for the weekend? Any apple picking or pumpkin patch visiting? I'd love to find a pick-your-own apple farm in Ireland. Any leads? Have a wonderful weekend!