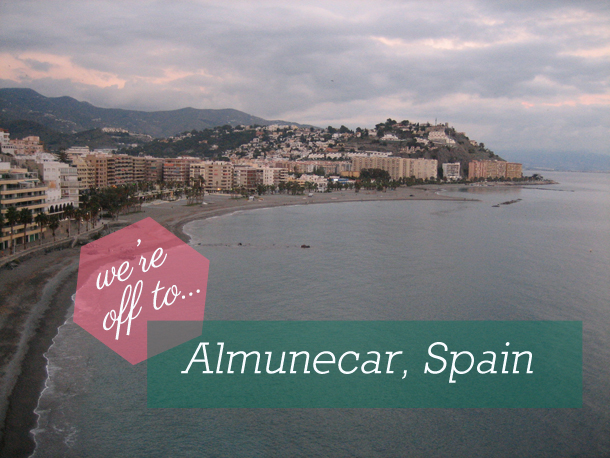 When we were doing our summer planning, Michael and I decided this would be our year of travel. We knew it would be a little hectic, but since we put house-buying plans on hold when I started working for myself (turns out no one will look at us for a mortgage until I've been at it for at least two years), we decided we'd use some of that flexibility to our advantage. Therefore, America, France and Spain during Michael's school holidays. I think we will have actually been in Dublin about two weeks the whole summer.
We haven't been back to Almunecar, Spain, where Michael played basketball after we graduated from college, since the year he played there. So we decided to take a trip back, kind of for our five year anniversary. Very quickly after that, most of Michael's family jumped on board, at which point it became family vacation instead of anniversary getaway. Technically, our anniversary isn't until we get back, so we'll celebrate together (and alone!) when we return!
This photo is from the first time I visited Michael in Almunecar. It's a lovely little town about an hour east of Malaga, right on the beach. The weather is always amazing, and we're going to sit by the pool and try to cope with the 100 degree weather! I'll be dragging my computer with me, so work will continue as normal, just with a different view!