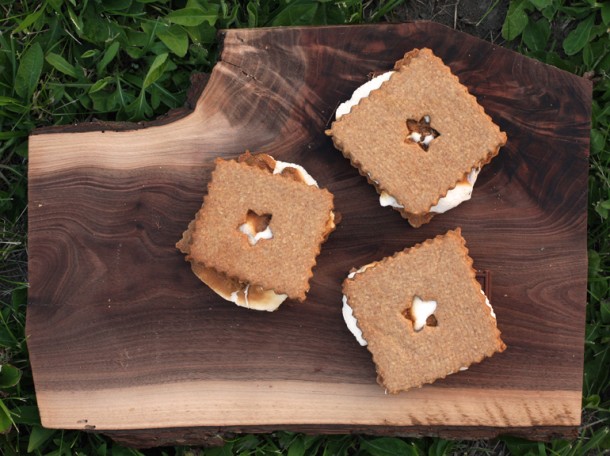 Happy Friday, friends! We've spent the week getting a grip on the disaster that we left when we went to France – painting, emailing, and cleaning. Tomorrow, we're painting the bathrooms! And then, we hope, the painting is pretty much done. Finally. I'm excited to meet some girlfriends for dinner at a new-to-me restaurant, and to work on a few new projects.
Now, a little housekeeping. I've been struggling a little with Friday posts. For some reason, my usual Friday roundup posts just aren't inspiring me very much at the moment. I love sharing articles and news I find around the web every week, but I want to add a little more guts to Friday posts. So I'm going to try out a few things, and see what works best. This week, I'm going to tell you a few things that are really going on over here. We'll see how it goes.
— I've been waging an epic and valiant battle against the slugs and snails in our back garden, and losing. Turns out, slimy creatures love pansies and dahlias, which is what my little patio garden consists of. They're not falling for the beer trick, and the salt I sprinkle keeps washing away in the afternoon downpours.
— I filmed an interview for a new Dublin-based travel website called LikeWhere. It's such a neat concept – it recommends places to visit based on places you've been and enjoyed. They asked me to chat about Dublin and of course, I gushed.
— Michael has been back on his motorcycle, zipping to and from the gym, and the most comforting sound is the rumble it makes when he drives into our neighborhood (I can hear it at least four blocks away). Motorcycles will never not make me nervous.
— One of my old bosses from my political campaign days (one of the most upstanding candidates I ever worked for) is being deployed to Afghanistan with the National Guard for a year. We're praying for his safety, and for his wife and their five kiddos.
And because I really do still love sharing these great links, we're going to keep it up for the time being.
The psychology of an Irish meltdown, by an Irish crime writer, in the New York Times.
Jay-Z shooting his latest video – as performance art.
Homemade graham crackers, because you can't buy them in Ireland.
These new Irish linen beach towels are high on my list of the moment.
I've been eyeing homemade pickle recipes.
And easy strawberry ice cream.
I loved this poem, and think it might make it onto our new gallery wall. Found via Elephantine.
Happy weekend, friends. See you Monday!