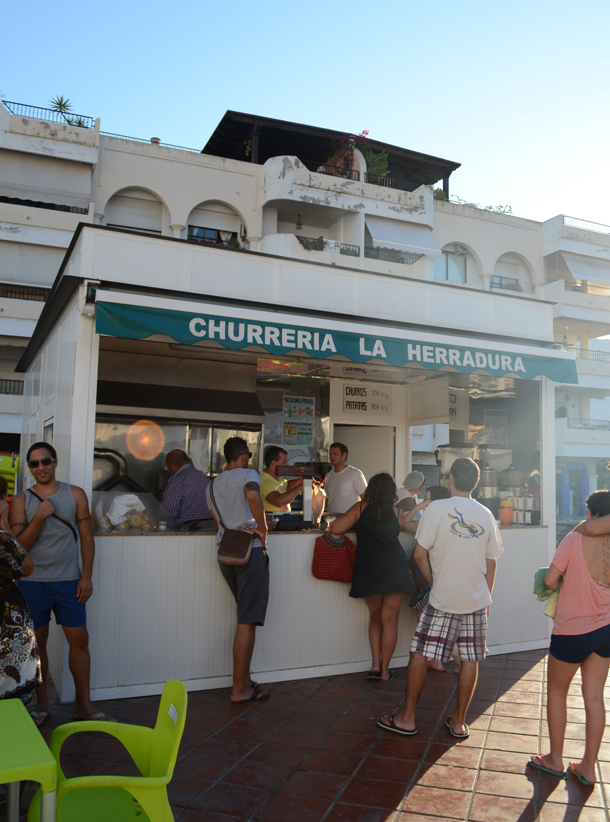 I started to edit photos from our week in Spain tonight, and just couldn't do it. Do you know how many photos I took of hibiscus flowers and sunsets? It's embarrassing. And exhausting trying to take out all the crummy duplicates and distill our week in paradise down to a manageable number.
So, I give you one of the sweetest parts of our trip – both literally and figuratively. In the little town of La Herradura, there's a churreria in the town square where you can buy churros by the kilo. Do you happen to know how many churros that is? Too many even for eight hungry Westbrooks'. But they were oh so delicious – crispy and sprinkled with crunchy sugar by the cutest little Spanish lady in spectacles and polka dots.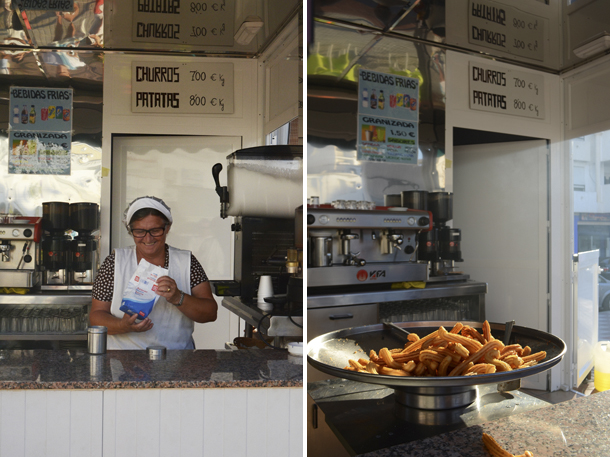 The churreria was busy with people strolling by from the beach. Can you imagine a more perfect post-beach snack?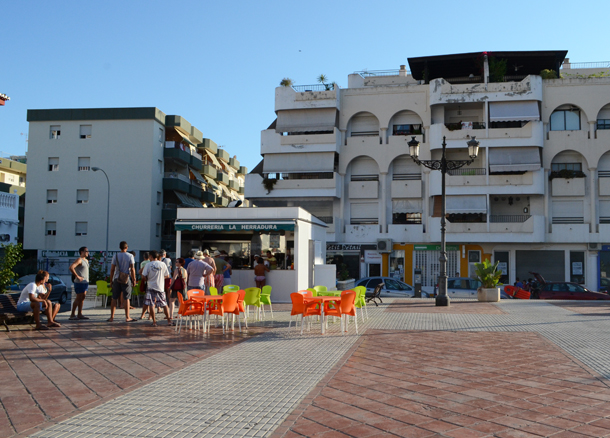 And now, I'm going back to editing bajillions of sunsets. Hopefully I'll have narrowed it down by next week!