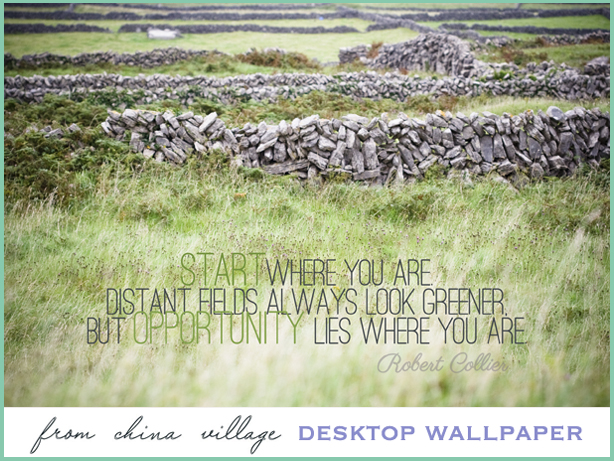 I think it's high time for a new From China Village desktop wallpaper, don't you?
This one might be my favorite yet. I love this quote from author Robert Collier. That
first sentence has so much power - Start where you are. It's a really lovely reminder not to panic at the long to-do list, not to get worried about what anyone else is doing, but just to start where you are right this minute.
And of course, I love this image from Julie at Half a Dream Away photography. It reminds me of my mother, who just loves rock walls. She (and my dad) have even built a few rock walls in China Village with a couple tons of rock over the years! When we took her to the Aran Islands a few years ago, she was in rock wall heaven! 
To make this your desktop wallpaper, click here to open the image. Download it, then right click on the image and select Set as Desktop. You should be all set to see inspiration on your desktop all day long! Enjoy!