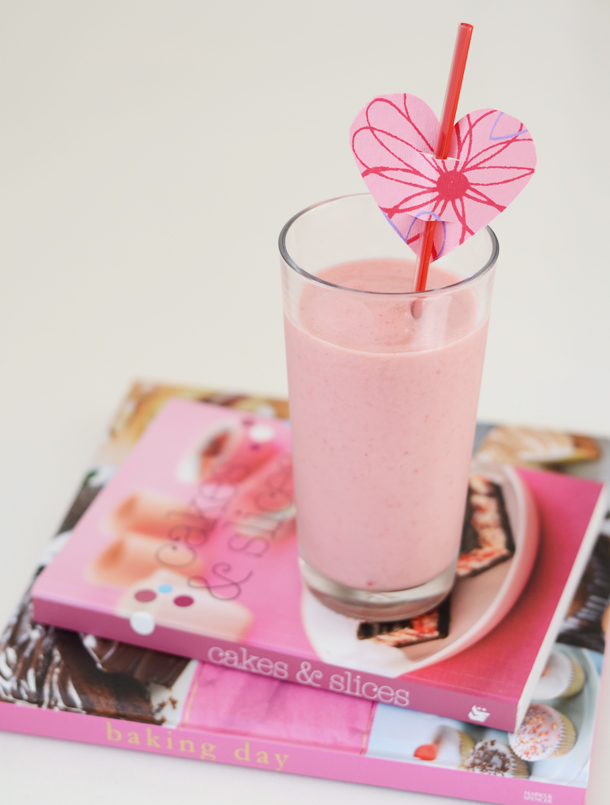 Just in case you're still on the lookout for a treat for your sweetie – this strawberry banana smoothie is fast and festive. And the recipe makes enough for two!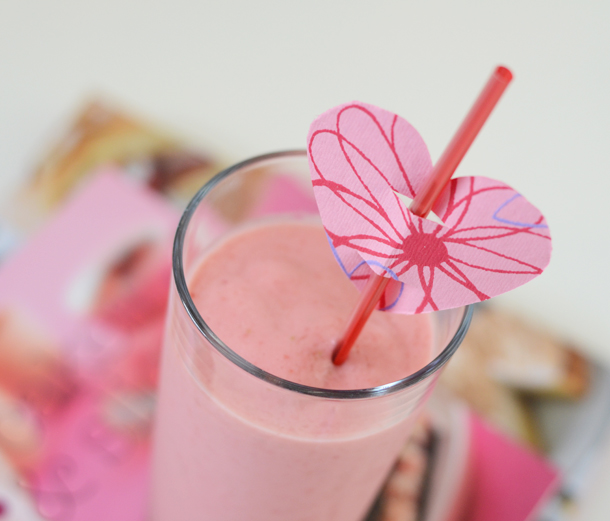 What you'll need:
1 banana
1 cup frozen strawberries
4 ice cubes
3/4 cup plain yogurt
3/4 cup cranberry juice
2 glasses, 2 straws, and 2 construction paper hearts!
Blend and pour. I find everything blends better if I layer the liquids on the bottom and the frozen berries and ice cubes on top. But you know your own blender and it's quirks.
Happy sipping!