It was bright this morning in Dublin, but it's currently pelting down rain (and apparently golf ball sized hail in other parts of the city!). Solution? Sunny Rome photos!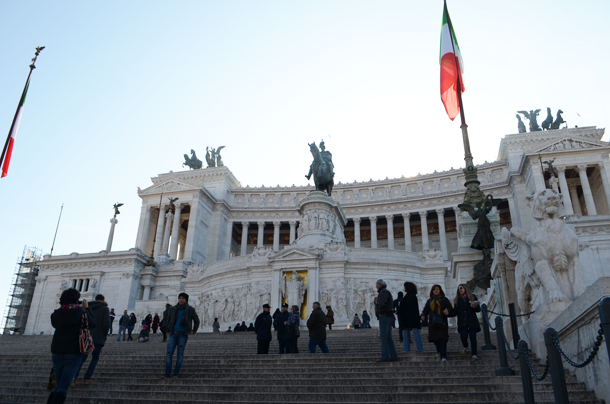 These are mostly photos from our second day in Rome.
We walked and wandered in the general direction of the Colosseum, past the Altare della Patria (otherwise known as the tomb of the unknown soldier) and the Roman Forum. Everything was just grand, as in the size and the intricacy, not the way the Irish use the word!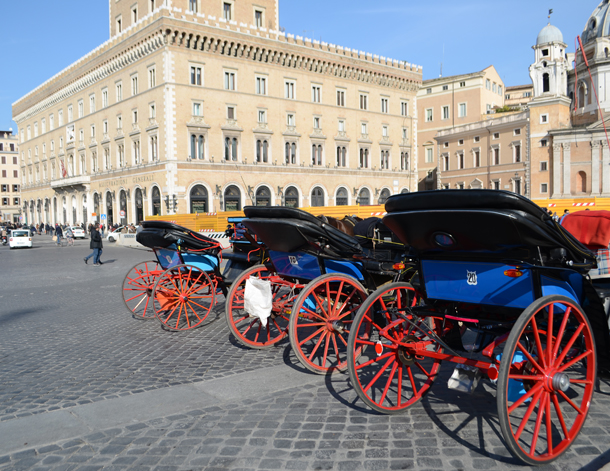 One of my favorite things about Rome were the square cobblestones. Cobblestones in Dublin are rectangular and less widespread. These cute little square ones were everywhere!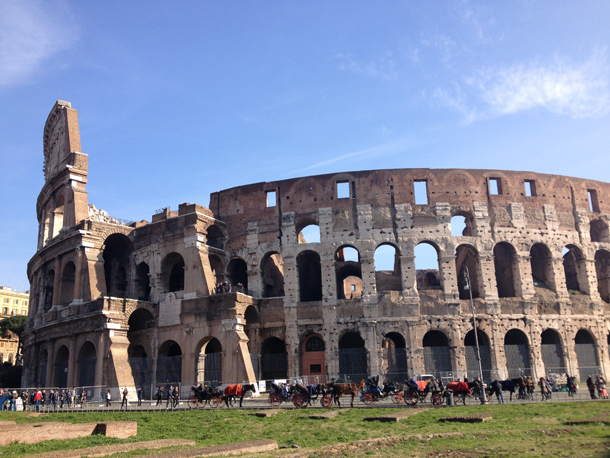 Of course, the Colosseum was huge. I was debating whether or not to visit it, but I'm so glad we did.
Just resting the feet! It's a good thing I wore such sensible footwear or this would have happened much earlier!
I loved this wide street – it was closed to cars so we just strolled along in the sunshine!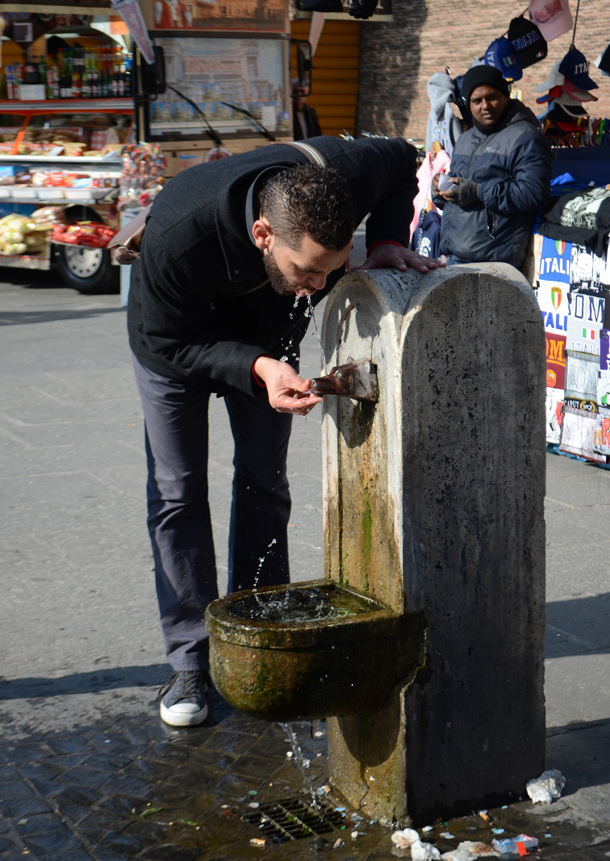 And then Michael tried out one of the fountains like a local! These little fountains are all over Rome, and apparently the water is safe to drink. Just plug the bottom hole and the water spurts up!
Right before we headed for the airport, we stopped by the Trevi Fountain. It was mobbed! We should have taken the advice we were given – go in the early morning before the crowds descend. Nonetheless, it was beautiful in the fading light. A perfect ending to our wonderful trip!
Since we got back, I heard on the radio that Fendi is sponsoring the restoration of the Trevi Fountain – just like Tod's has sponsored a 25 million dollar restoration of the Colosseum. Interesting mix of private brands and public institutions, huh?!