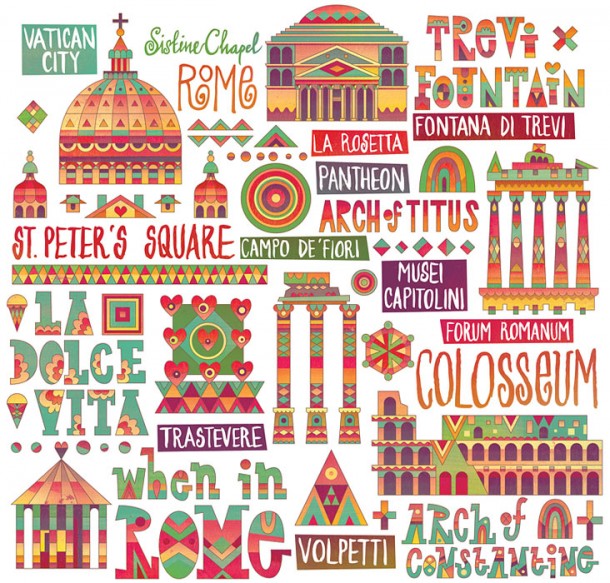 {Illustration from illustrator Matt Lyon}
We're heading to Rome for a weekend
at the end of the month, which, as it turns out, is very soon! Where did this month go?
It'll be a quick trip, but a start at least. Have you been? Where should we go? What should we eat? I'd love your tips.
We're starting with this Apartment Therapy guide and this Design*Sponge guide.
*If you're visiting Dublin, you can check out my Design*Sponge guide to Dublin here!