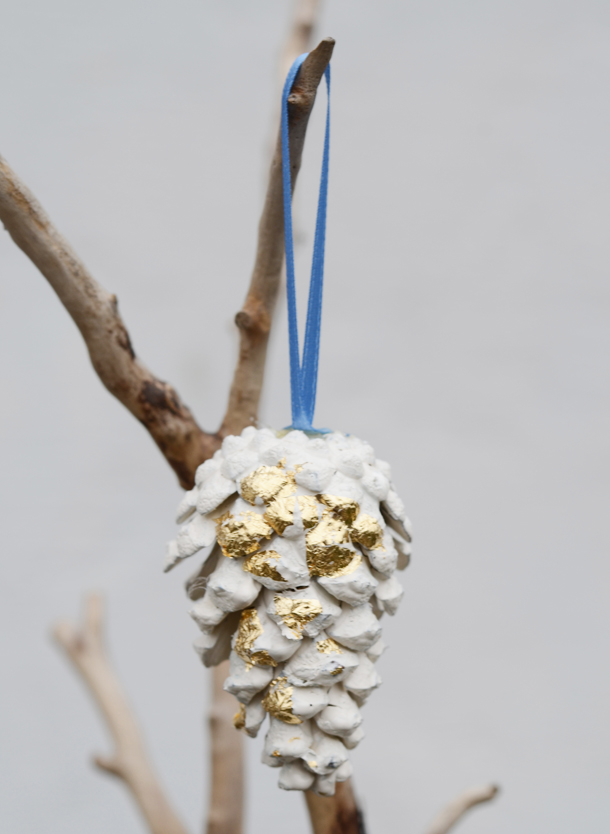 I made three kinds of homemade ornaments this year. First, I dipped pinecones in white paint, let them dry, then added a little gold leaf to make them sparkle.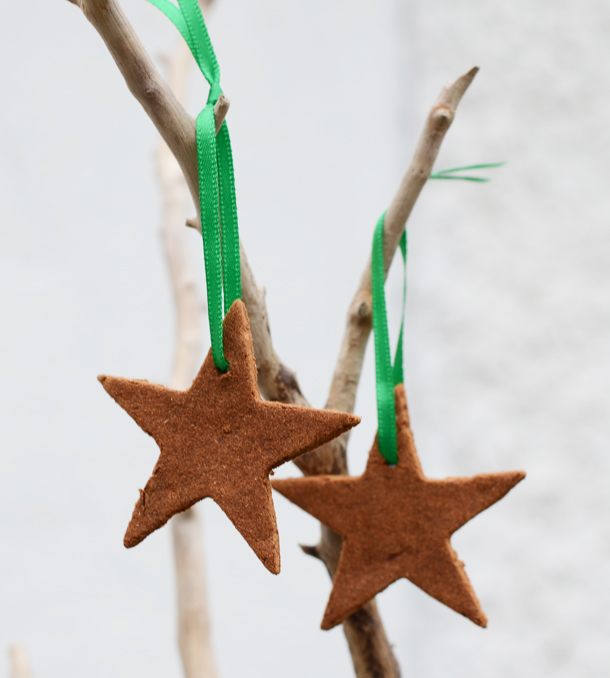 I always like to make a batch of cinnamon ornaments. I don't think you can ever have enough cinnamon scent for your tree!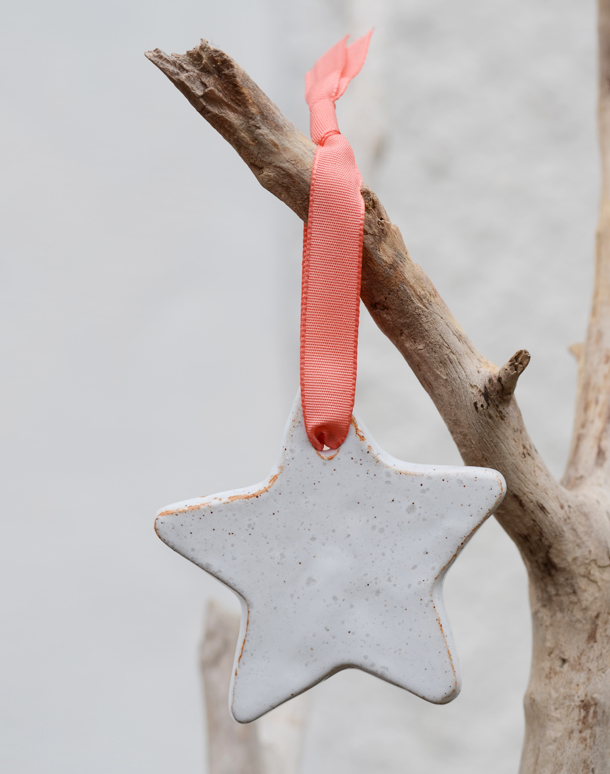 Finally, I spent a few evenings at the Trinity Arts Workshop ceramics class making these simple stars. I certainly wasn't the most adventurous student in the class, but I really love the way these came out.