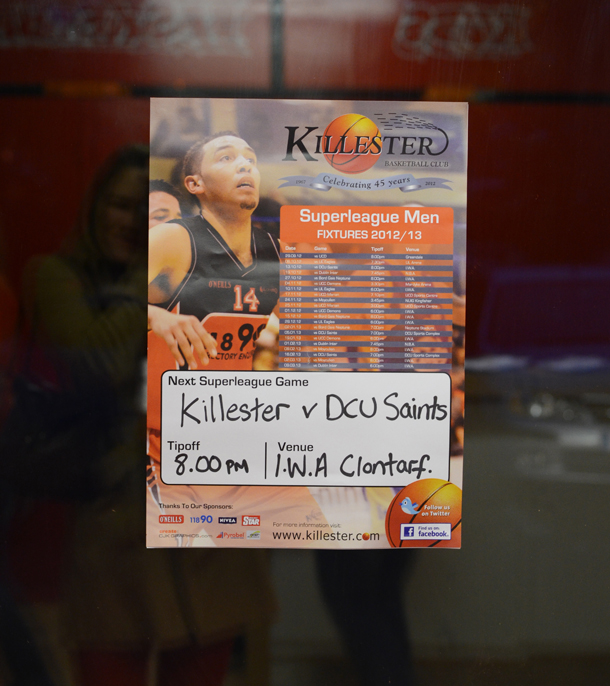 I've mentioned so many times that Michael, my darling 6'4 husband, plays basketball here in Ireland, but I'm not sure I've ever explained what that really means and why it's such a big part of our lives.  So that's what you get today! Lots of basketball info, and what it really means for us eight months of the year! It's a little wordy, so bear with me. If you're short on time, there's a highlight video at the end!

Basketball in Ireland
I'll start at the very beginning. Michael came to Ireland when he was only six weeks old when his parents moved here from Chicago so his father could play basketball in the Irish league. It sounds a little strange, right? Apparently, during the '80's, basketball was becoming a big sport in Ireland – my father-in-law was even in commercials on television! A few Americans who came to Ireland to play later even went on to play in the NBA.
Michael's parents didn't plan on staying in Ireland for thirty years, but here they still are (and I'm so grateful!). His father, Jerome, is a physical education teacher in a high school and coaches a few teams in our neighborhood. Michael's parents had four more kids here in Dublin, and they all grew up playing basketball. In fact, my father-in-law and all of Michael's siblings still play basketball in one form or another! Michael's father now plays in the league just below Michael; two of his brothers play for college teams here and in America, and his sister played Division One basketball in America and is now playing in England while she gets her master's degree.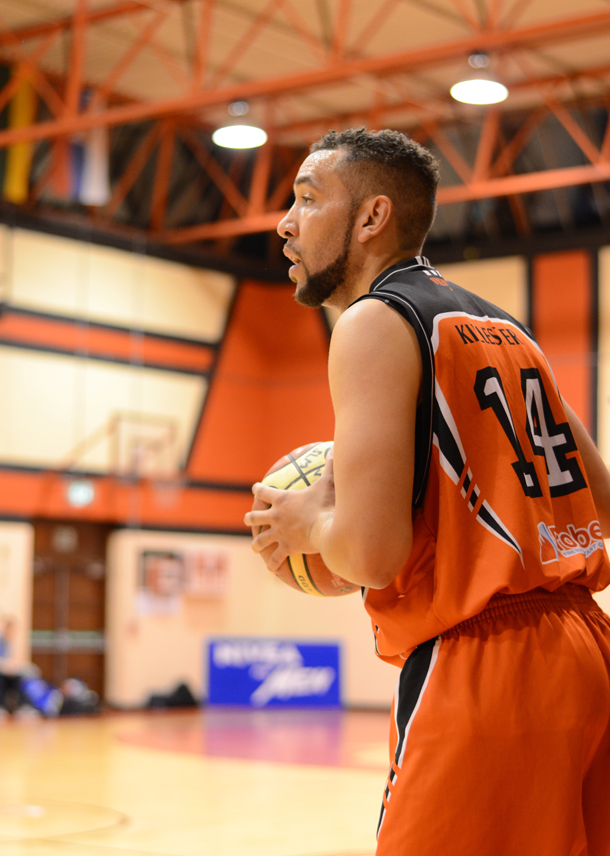 Michael plays in the top league in Ireland, called the Superleague. And his team is called Killester. The league considered semi-professional. Each team is allowed to have two paid American players, but only one of them can be on the court at a time. The rest of the players are Irish and they don't get paid. But that doesn't stop them from practicing three times each week from September to April, with games around the country each weekend. It's a big time commitment! Usually, one game at the end of the season is broadcast on national television, but otherwise it's a somewhat under-the-radar sport in this country.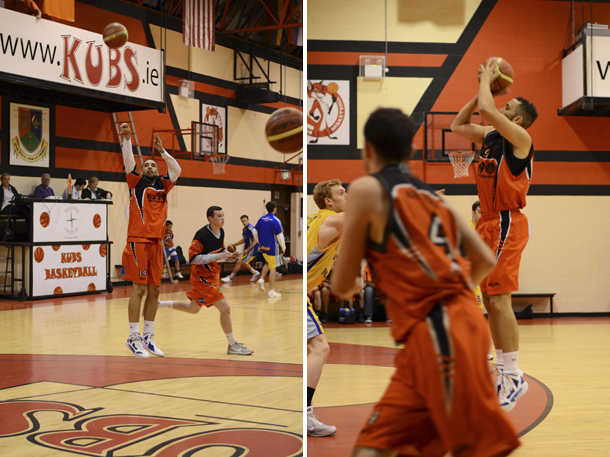 What basketball means to Michael
Michael loves to play, loves to watch, loves loves loves to coach basketball. But basketball has also been a big source of opportunity for travel, education, and livelihood in Michael's life (and the life of his family and now our family).
Basketball has meant travelling around Europe for tournaments, seeing the world; it has meant an opportunity to do a post-grad year at a prep school in Massachusetts, which led to four years playing and studying at Colby; and it has meant the chance to live on the beach in southern Spain for a year, getting paid to play and coach. When we moved to Ireland and Michael decided he wanted to go back to school to become a guidance counsellor, he was able to get a scholarship that made it affordable for us.
There are certainly frustrating moments, and I'm sure there will be in the future since we aren't getting any younger! But basketball is about fun and about opportunities – and now it's about passing on those opportunities to the kids Michael coaches and someday to our own kids. If and when it ceases to be be fun or bring opportunities to those around us, we'll re-evaluate.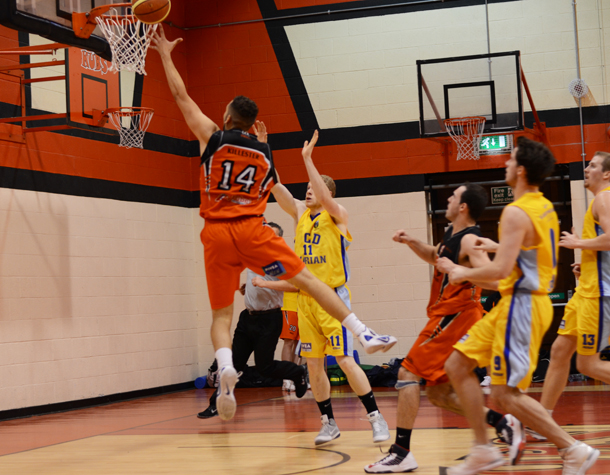 What basketball means to me
During the basketball season, there is a lot more laundry to do! And so many huge basketball sneakers left around the house! Four nights each week, Michael is out at practice or at a game, which means during the season we don't see always very much of each other. But it also means that Michael gets to do what he loves to do and play at a higher level for longer than he would get to in America. It makes him happy, so I try to be as supportive as possible. During my first year in Ireland, I wasn't working, so I went to most of Michael's games around the country. Now I try to make it to his home games and only go to away games if I can tie it in to exploring another part of the country.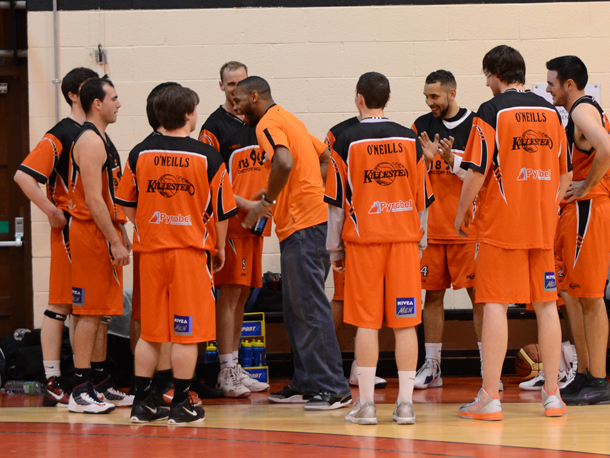 Frequently Asked Questions
Now the fun stuff! A few questions I've been asked time and again!
Did you ever play basketball? Not even a minute! Although by this point, I've watched and talked about basketball for so many hours I'm pretty sure I would have some skills! I actually like watching it, thank goodness, but there are so many things I just don't understand. When I'm watching basketball, there isn't a shred of a hope that I could tell when they're playing zone defense or not. How can people tell that?! I do a little better at recognizing the calls the refs are making, and sometimes I can see a travel or an offensive foul. But that's about it. I judge Michael's performance by how many points he made and whether he got any technical fouls. More than ten points, great. No technicals, we are flying!
Does Michael get bummed if he loses? Every so often after a particularly hard loss, one of the fans will remark to the few wives watching that it's going to be a long night going home with our husbands. I smile and nod, but really, Michael doesn't let the outcome of the game affect him. He never has. Sometimes he gets disappointed in himself or frustrated by the referees, but usually by the time we get to the car he has moved on. He's the same way about nearly everything in his life. It's a trait I'm trying to learn from!
What position does Michael play? Michael plays small forward. Do I know what that means? Errrr…sure I do. He's the smaller of the big dudes who play inside. But that's all I've got figured out. He's big, but he's not the biggest.
Does Michael have any pre-game rituals? Thankfully, he's really not superstitious or fussy. He doesn't have to eat the same thing before each game or be left alone to get mentally prepared. The music that's played during the warm-up seems to matter a lot, which means Michael usually makes the warm-up CD on the day of the game. Often by the time the game starts I feel like my head is going to explode if I hear a certain few songs one more time, but if that's all I have to put up with, I figure I'm getting away easy! Oh, and his hair! Every few weeks, Michael drives in to the city centre to the African barber for a haircut on game day. That usually adds a little to the swagger (you'll see it below in the video!).
What's Michael's secret weapon? In college, Michael used to be known for his elbows. The league our college was in wasn't nearly as physical as the way Michael grew up in Ireland, so I'm not sure his opponents knew what to make of him sometimes! Now he throws elbows a little less frequently – or a little more stealthily – but he's still known for getting very fired up. In college they unofficially named him "First Team All Crazy". Here in Dublin, his fans lovingly refer to it as "Rage Mode." I probably should be mortified, but I kind of love it. When he gets really fired up on the court, there's a lot of yelling and a lot of fist pumping. I just think it's hilarious. But again, this is probably because he leaves it all on the court. Sometimes I hope the crowd knows he's not like that at home!
And now for a little highlight video from Mike's season opener last weekend (click here if it's being finicky and not showing up here!). Enjoy!
Anything I missed? Dying to know something about basketball in Ireland? He does give autographs, but only if you come cheer at a game! 😉