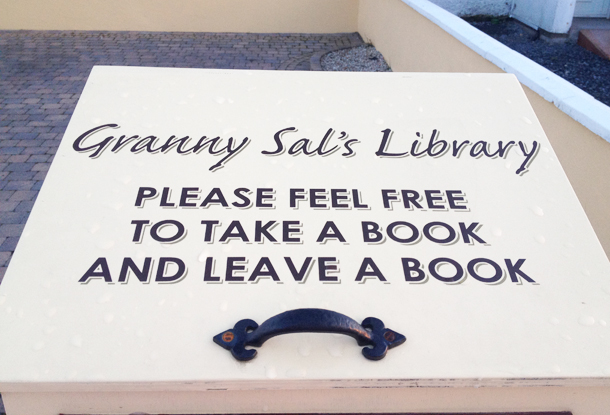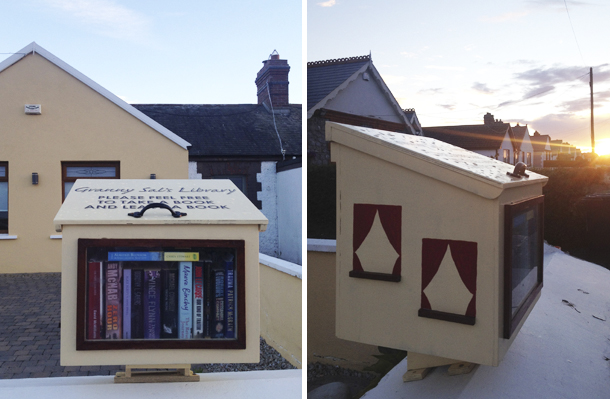 This is new in my neighborhood. A little free library!
My friend Katie sent me an email about little free libraries a few weeks ago. There are tons across America, but only one or two in Ireland. I was so surprised to see this one in my neighborhood last week. I love the little windows on the side and the fact that it matches the house perfectly!
Just something happy for your Monday!