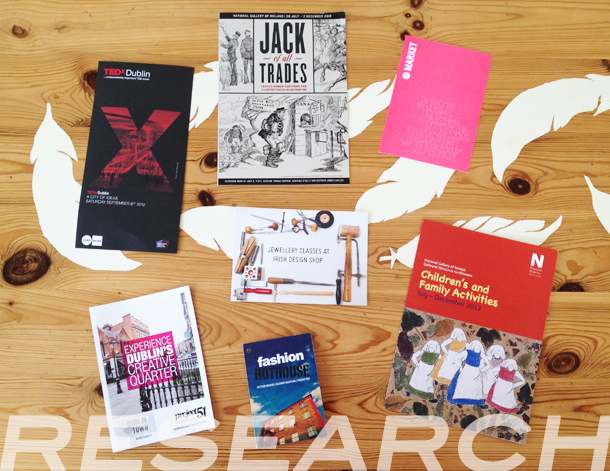 Good morning! Happy Monday! I had a busy weekend filled with lots and lots of exploring and researching. And some relaxing with friends and family. Oh, and a nap yesterday that was completely necessary but overall a bad idea since I couldn't manage to fall asleep until 2 last night. But it's sunny this morning, so I'm hoping that gets me through the day!
Tomorrow I'm starting a new series on FCV called One Day in Dublin. One Day in Dublin is going to be a great resource for exploring the city – for both visitors and locals. An extension of my Design*Sponge City Guide, this series is going to be a collection of tips for what to do, what to see, where to eat – and all packed into one day.
Visiting Dublin? Here's where to start. Living in Dublin and want to explore a few new spots? Here's where to start.
I'll be back tomorrow with our first One Day in Dublin. Until then, have a beautiful Monday!