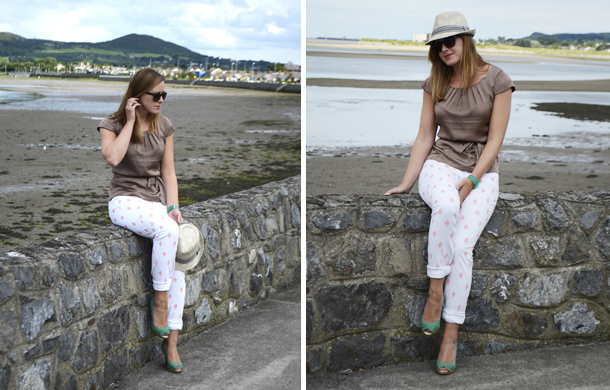 This pair of white pants had been languishing in my drawer for the last year or so. They had a few small spots (who on earth can keep white pants really white?!) and bleach makes me nervous, so I came up with a plan to reinvent them. Little pink diamond polka dots!
I laid them out flat on the living room floor, cut a diamond shaped stamp out of an eraser, and used fabric paint to print diamonds in diagonal rows about three inches apart.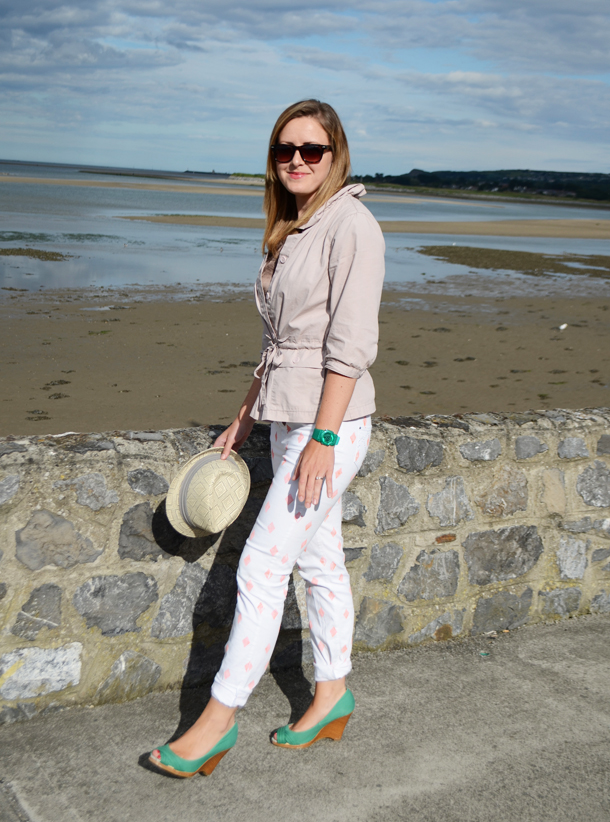 Here are a few tips I picked up along the way:
Choose a really light shade of paint – everything looks darker on a white background.
You need more paint than you think. Not tons, but a bit more than you'd imagine – and most of that will be white!
Pair diamond pants with a neutral top so you don't make everyone dizzy!
Special thanks to my darling friend Naomi for taking the photos! Isn't my neighborhood pretty?