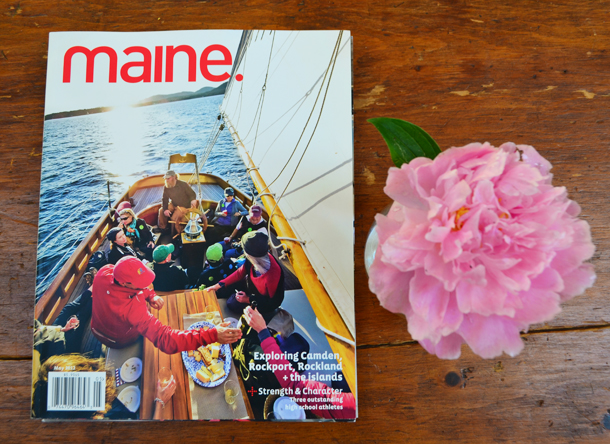 Earlier in the week, my friend Emily gifted me a few past copies of Maine Magazine. And they couldn't have come at a better time. Just a few days earlier, I was struggling to find inspiration for exploring Maine. Since I've moved to Ireland, I've never had that problem on trips home. There's always been at least a short list of things I've been meaning to do and places I've wanted to explore. But this trip, I somehow lost some of my motivation.
So enter Maine Magazine. It's an absolute gold mine of things to do and see, places to eat, galleries to visit and events to add to your calendar.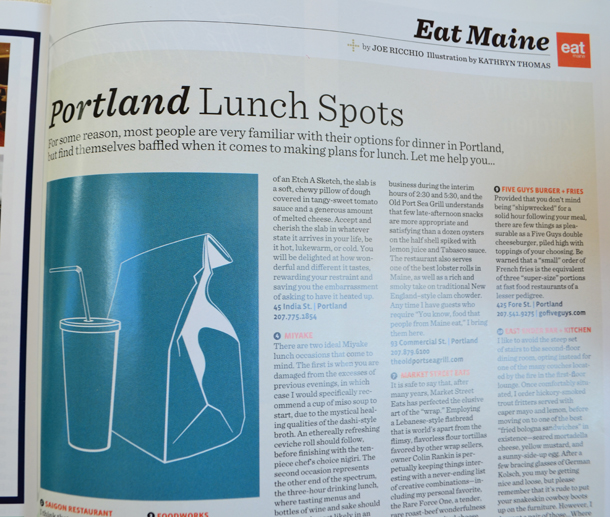 Each issue made me so excited about this state – there is so much going on!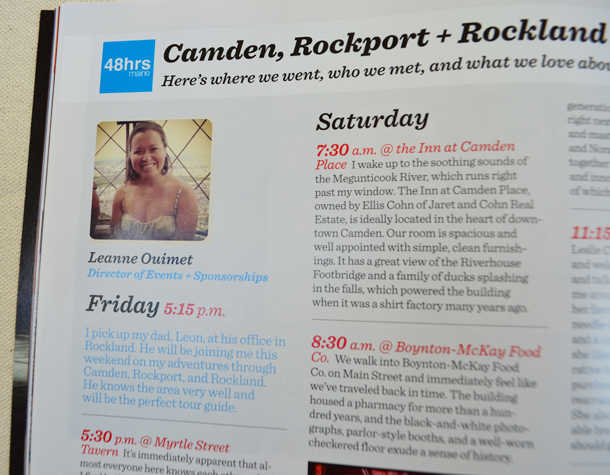 Maine Magazine does a feature in each issue where they visit an area for 48 hours and explore tons of spots – both on and off the beaten track. And the best part? They're all available online!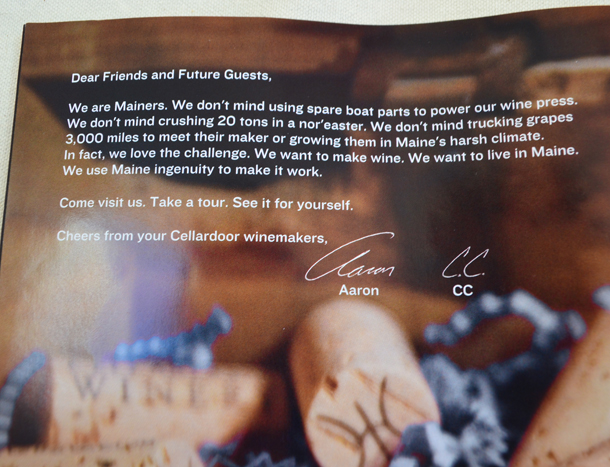 My one small criticism about the magazine is that there are a lot of ads. But I could even turn that into a positive – from those ads I got lots of extra info about what's going on, what restaurants have opened, specials on offer. That ad above for the Cellardoor winemakers – I had no idea people were making wine in Maine – how cool!
Whether you're a visitor or a real Mainer, Maine Magazine is a great resource – they're highlighting the wonderful people, creative entrepreneurs and fabulous food this state has to share. I can definitely get on board with that. In fact, if I lived in Maine, I'd probably camp out on their doorstep with my resume until they hired me. What a fun job that would be!