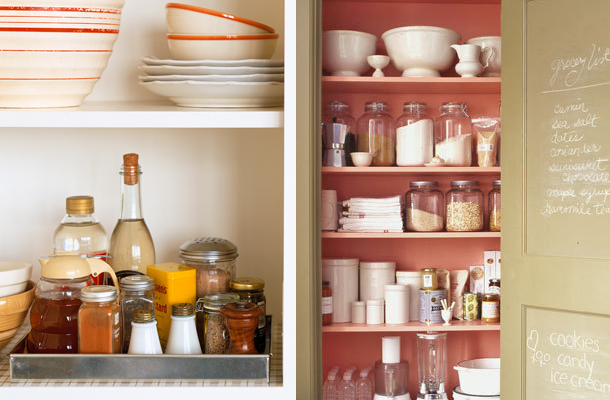 I mentioned a few weeks ago that a professor from the college where Michael and I met is staying in our apartment while we're in Maine this summer. I'm putting together a pack of information about our home and the surrounding area for him and his wife. And now I'm working on figuring out how to make space in our home so that he and his wife will be comfortable for the month.
Since our guests are staying for one month, here's what we're going to do to make space and get ready!
1. Make space for clothes
Clear out drawers and space in wardrobes by moving our clothes into bins and out to the shed or studio. I'm loving this part – it's going to be such a great opportunity to weed out Michael's multiplying cache of t-shirts!
2. Get rid of knick knacks
Box up the photos and knick knacks that sit on the dressers and bedside tables and store them in the studio.
3. Clean out the cupboards.
Are we the only ones with junk from years ago sitting in the back, taking up space? This is another great opportunity to clear out the junk. Oh, and a good opportunity to clean those cabinets!
4. Empty the fridge!
Michael jokes that it's a family trait to collect condiments – my parents' fridge is filled! I rarely eat jam, but I must have 5 different jars open in the fridge at any given time! And the same goes for most of the rest of the condiments – mustard, relish, barbecue sauce. We'll use these visitors as a reason to pare down the stash! While we're at it, we'll probably empty out the freezer and defrost it as well! Who even knows what's hiding in there!
Have you ever had someone stay in your house while you're away? What are the things you do to get ready? I'd love your tips and advice!
Here's a little more great advice I read last year on Apartment Therapy for planning a house swap. We're not technically swapping (although we'll be looking to do that next year!), but I figure the advice applies.
Image source