In a fit of productivity a few weeks ago, I came up with this solution to the tangled mess of necklaces in my sock drawer.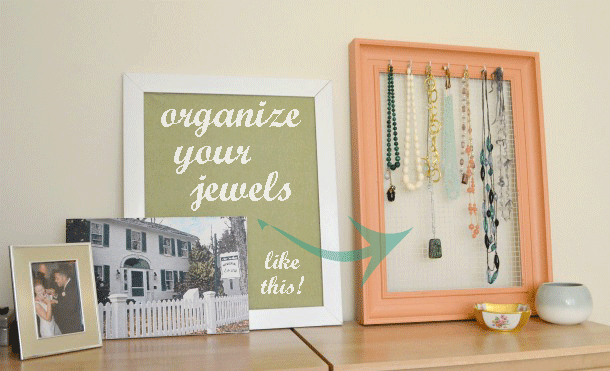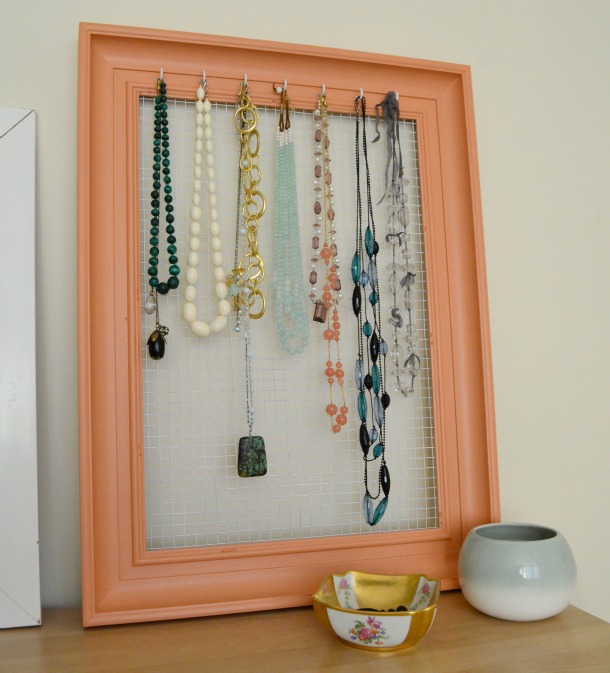 I didn't photograph the play by play, but it went like this:
1. Find ugly frame and give it a coat of spray primer.
2. Find pretty color and paint three coats onto said ugly frame.
3. Buy screw-in hooks and screw them in. (I used a drill to start a small hole but I don't think it was really necessary.)
4. Buy wire mesh, use jewellery wire cutters to snip it down to size, spray paint one side white.
5. Insert the wire mesh into the frame and secure with hot glue.
6. Hang necklaces and enjoy!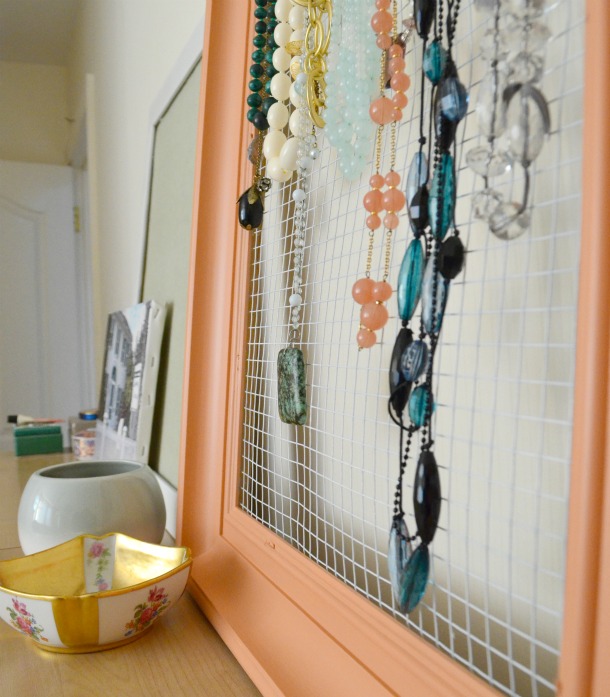 Since I'm nothing if not honest with you here, I should mention that I first staple gunned the mesh to the back of the frame. Then I flipped it over, feeling very proud of myself for using the staple gun, and realized the staples had gone through the front. Oops. So I growled, which is what I do now that I no longer curse. I growled, removed the staples, painted over the marks on the front and set about hot gluing the mesh back in. If I'd had that putty stuff that fills in holes, I would have used it. But you can barely notice the marks. Or at least that's what I keep telling myself! Ha!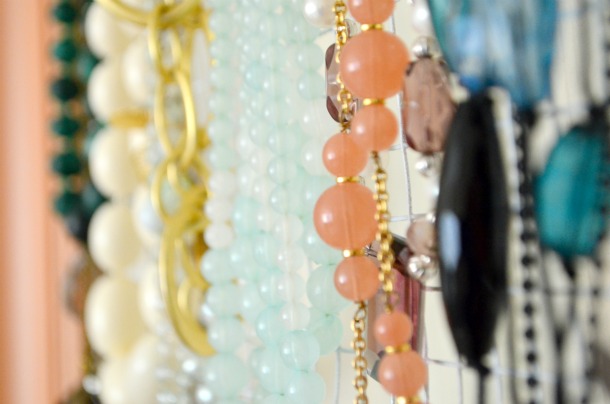 I love that I can see all my necklaces all lined up and not in a tangled mess in my drawer. I'll probably hang some of my earrings onto the mesh, because that's the whole point of the mesh, but I just loved the way the necklaces looked on their own.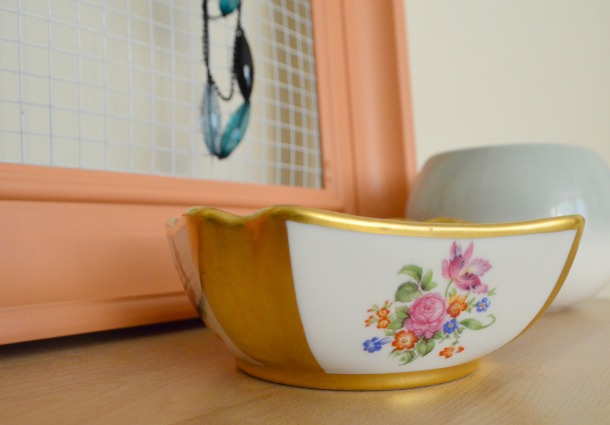 And I think the new peachy frame goes so well with my favorite flowery bowl. It was a gift from my godmother when we got married and before that was a gift to my grandparents when they were married! It got packed very carefully and made the journey all the way to Dublin.
So there you have it! A peachy jewellery organizer DIY for your Thursday!