Remember a long, long time ago when I claimed I was creating an art studio in our back garden shed? It took me a little longer than I anticipated, and the winter was a whole lot colder than I anticipated, but it's finally done!
At the moment it's a little cluttered because I keep collecting stuff I think will be great to fix up, and then there's really nowhere in our house to put it. But it's got power and lights and all my arts and crafts stuff. I'm psyched.
So here's a little tour.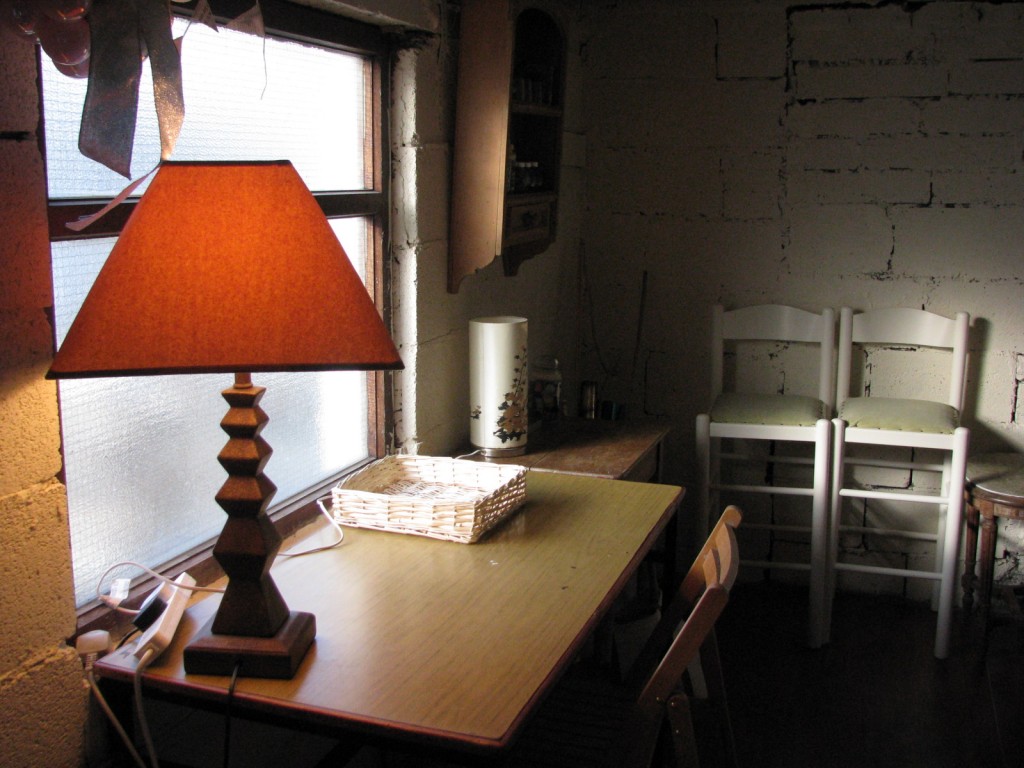 Michael got some big old school desks from the high school where he works. They're great because I won't ever worry about getting them dirty!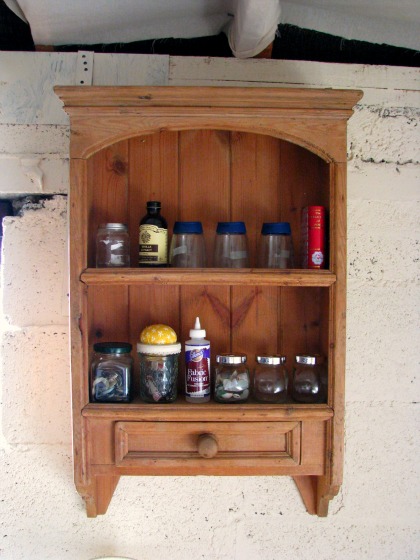 This is the cabinet right above my sewing machine. See that canning jar with the pin cushion on top? My mother in law made it for me for Christmas. Such a neat idea! And the little red book on the top right? A gift from a dear friend – a Cath Kidston Little Book of Pins. So cute and each pin has a colored ball on the end so they're easy to pull in and out.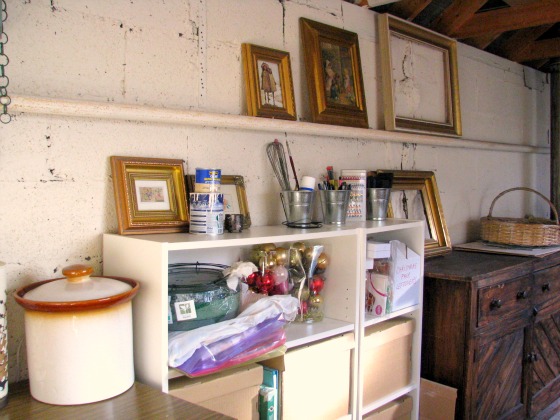 Nothing is as neat-and-put-away as I'd like it to be yet, so I'm thinking I might try to make little curtains to cover the front of the shelves. Even off-white fabric might make it seem a bit more calm.
But overall, I love it and I'm so glad it's finished and I can get crafting!