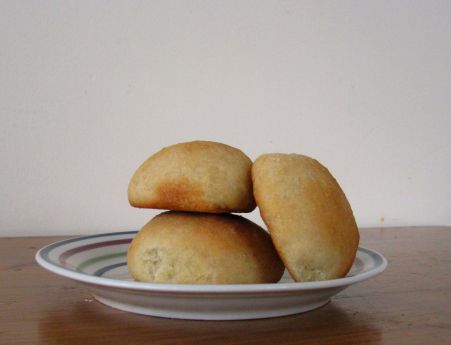 The one and only thing that's proving a little difficult about my job is that I hardly ever see my husband. Well, really, I think it's his collection of jobs and playing for two basketball teams that make it so I never see him, not so much mine, but either way.
Most days, he leaves while I'm getting ready for work and he doesn't get back until I'm already asleep.
So tonight, we're having a little date night and I tried out a new recipe.  We'll grill, so I thought sliders would be fun. I made these easy slider buns last night and they came out great. I stopped on the way home yesterday and picked up some blue cheese and we'll do some caramelized onions. Doesn't that sound delish?
(I've eaten about six of these without anything inside them- they'd make great dinner rolls!)
We might rent a movie and sit by a cosy fire. Any good movie suggestions? Nothing too new, Ireland's a little slow to get new releases.
Hope you all have a lovely weekend! And if you're in Ireland and a resident and a citizen, don't forget to vote!