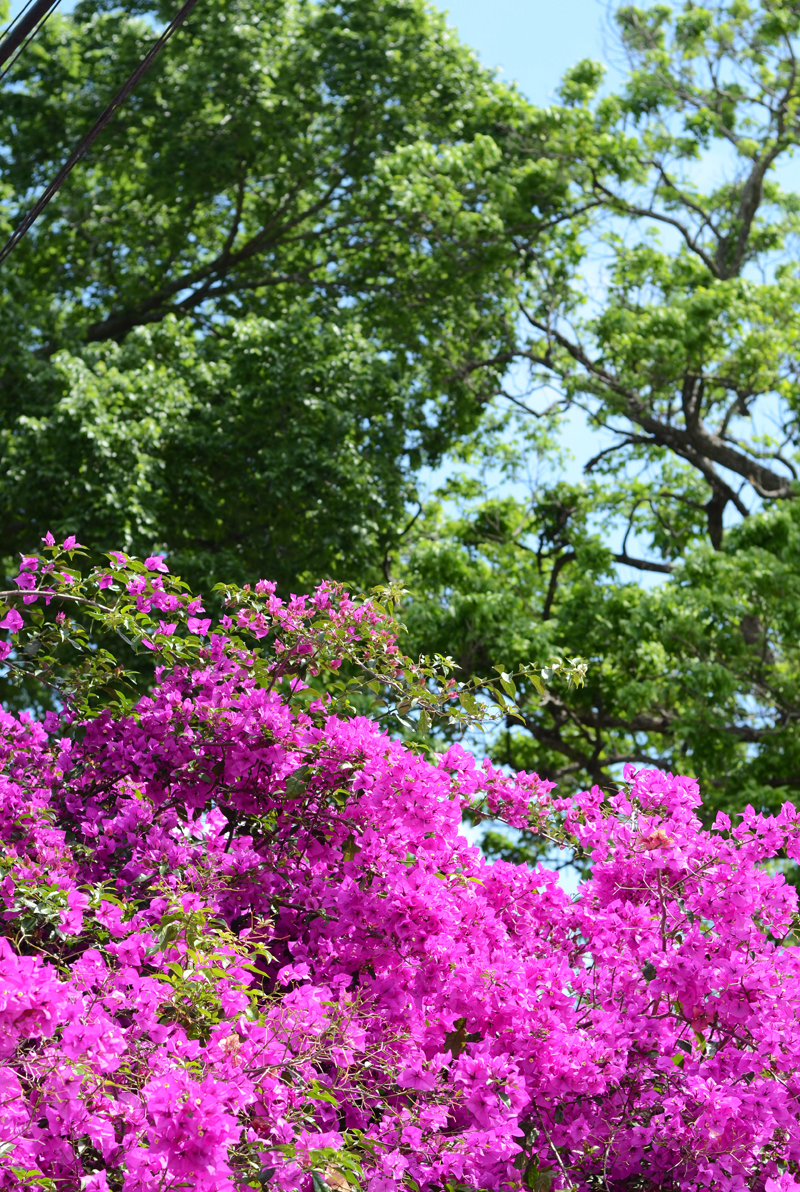 There's an enormous bougainvillea bush in bloom at the moment a few blocks from our apartment. Maya and I took a walk to take a few photos today, since the sun has finally shown its face for the first time since the weekend. Every time we go out for a walk or I go for a run, I make sure to go by this giant bush. It's pretty fun!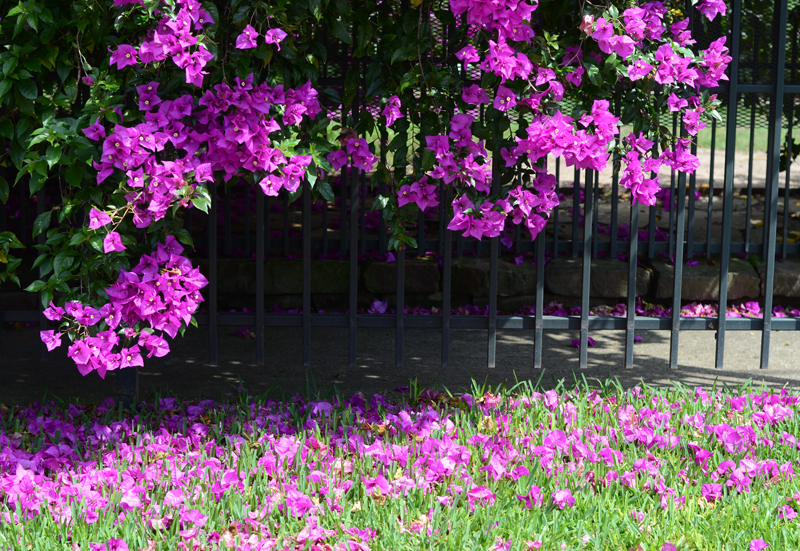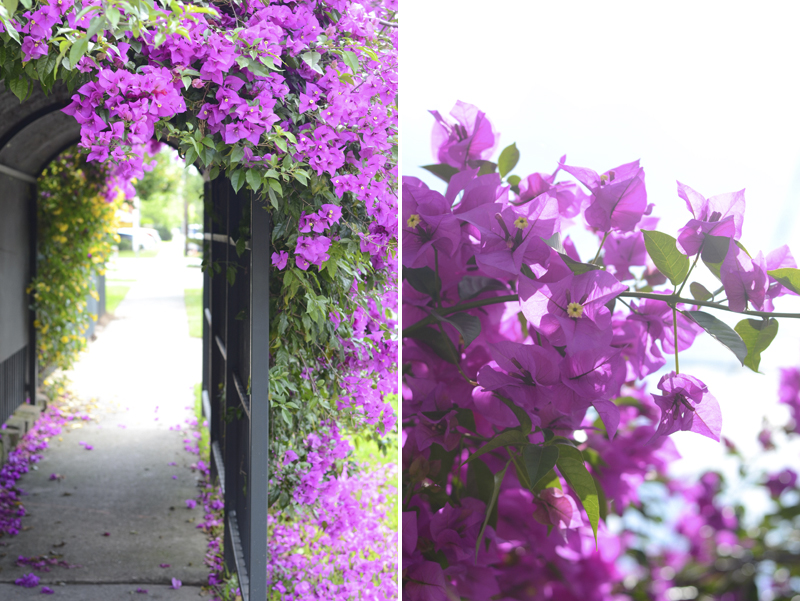 The bougainvillea starts in someone's yard and grows over this metal archway over the sidewalk. There's kind of a hostile dog behind the fence in the owner's yard, so it's more peaceful take photos when he's inside, but he eventually got bored of me and lay down for a nap.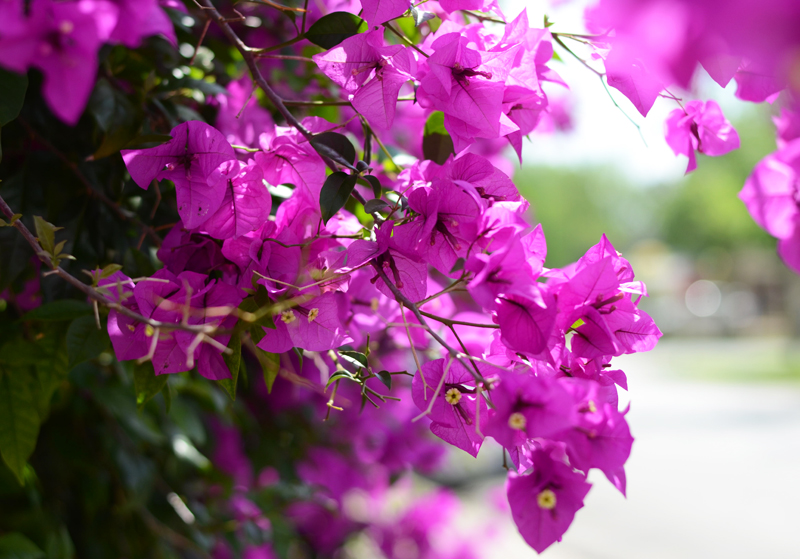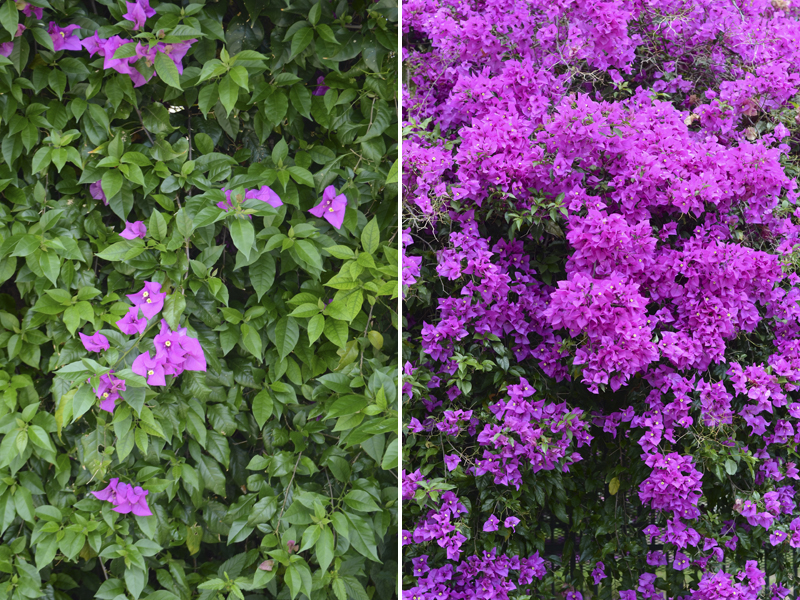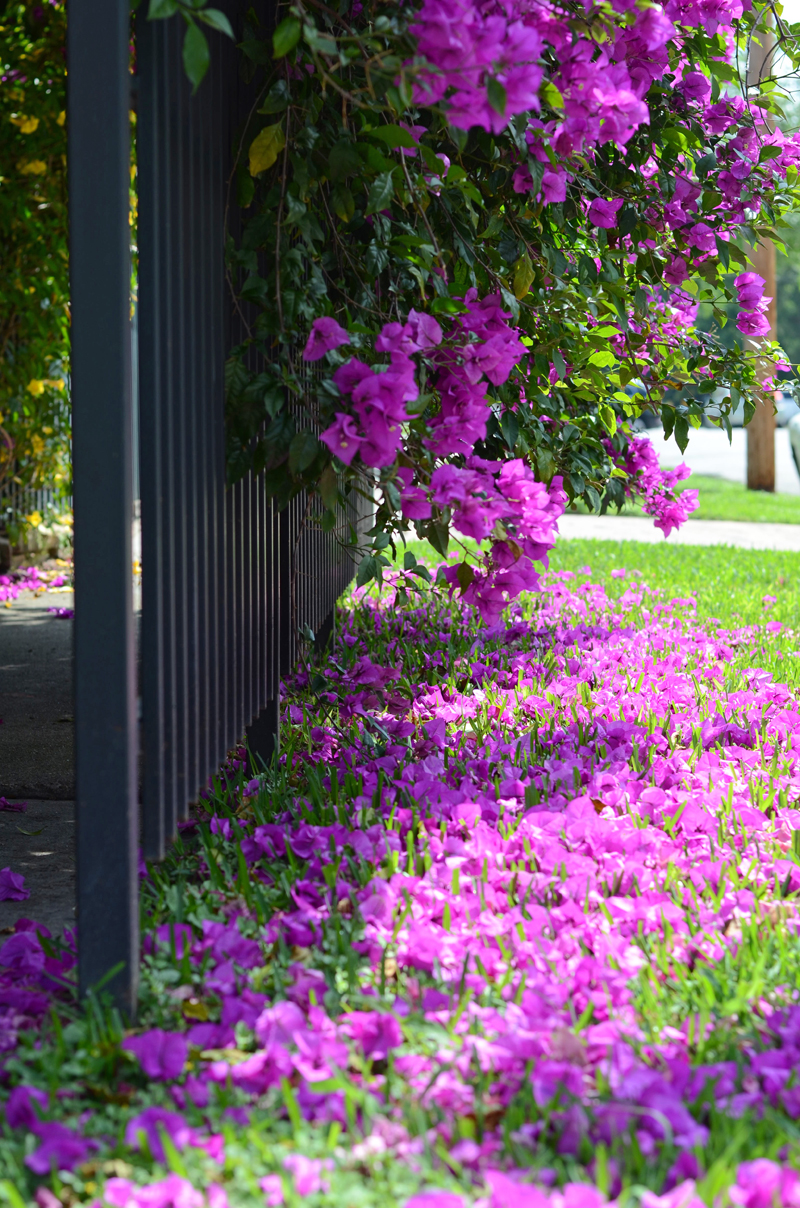 I hope you're having a nice week – and I hope that spring is springing wherever you are!