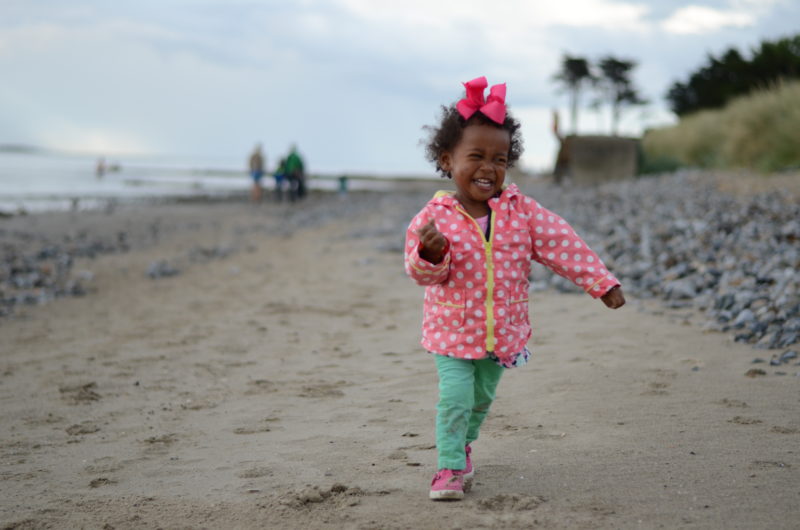 Tiny Maya on the beach in Ireland this summer
Like most people, I found 2017 incredibly hard. In August, we welcomed Noah, the second biggest gift we could ever have been given, which thankfully lifted the overall tone of the year, but 2017 certainly wasn't one of the easiest on record in my 34 years of life.
In the last year I didn't write very much about the political climate (or anything else, really!), or how heavily it weighed on me in waves, but it did. In fact, I didn't make it through January of last year before I had to take Facebook and Twitter off my phone because I was so distraught by the then-very-new administration. It helped a little, but not a lot.
In addition to the general state of the world, which is, in so many ways, dire, 2017 was one of the most difficult for us personally. Not the whole year, thankfully, just a few months, but they were incredibly difficult. Michael and I spent a lot of the beginning of 2017 hashing out whether we would switch agencies to adopt again and honestly? That process was messy. It involved a lot of tears, counseling for which I will forever be grateful, and so much emotional energy. That cloud lifted around April, when we made the decision to stay another year in Houston and change agencies and continue to pursue adoption. The summer was busy with travel, and then we got the news at the end of July that Noah was arriving a month later, which turned into only two weeks!
Since Noah arrived in early August, the weeks and months have zoomed past. We were in the hospital with him when he was only seven weeks old because of a 102.3 fever, and then back to the ER a month or so later with another nasty respiratory virus. We traveled to LA for Thanksgiving, and then home to Maine for Christmas.
There were so many highlights throughout the year, like absolutely loving working with my big kids in Michael's school, and getting to watch Maya run wild and free on the beach in Dublin. We spent many hours sweating at the park and trying to cool off in the pool while explaining to Maya that she can't, in fact, swim by herself in six foot deep water. We took many walks, visited all the Halloween decorations, and watched Maya thrive in her new preschool. I've worked for Romper for nearly the whole year, and have written for the Mail on Sunday in Ireland weekly as well.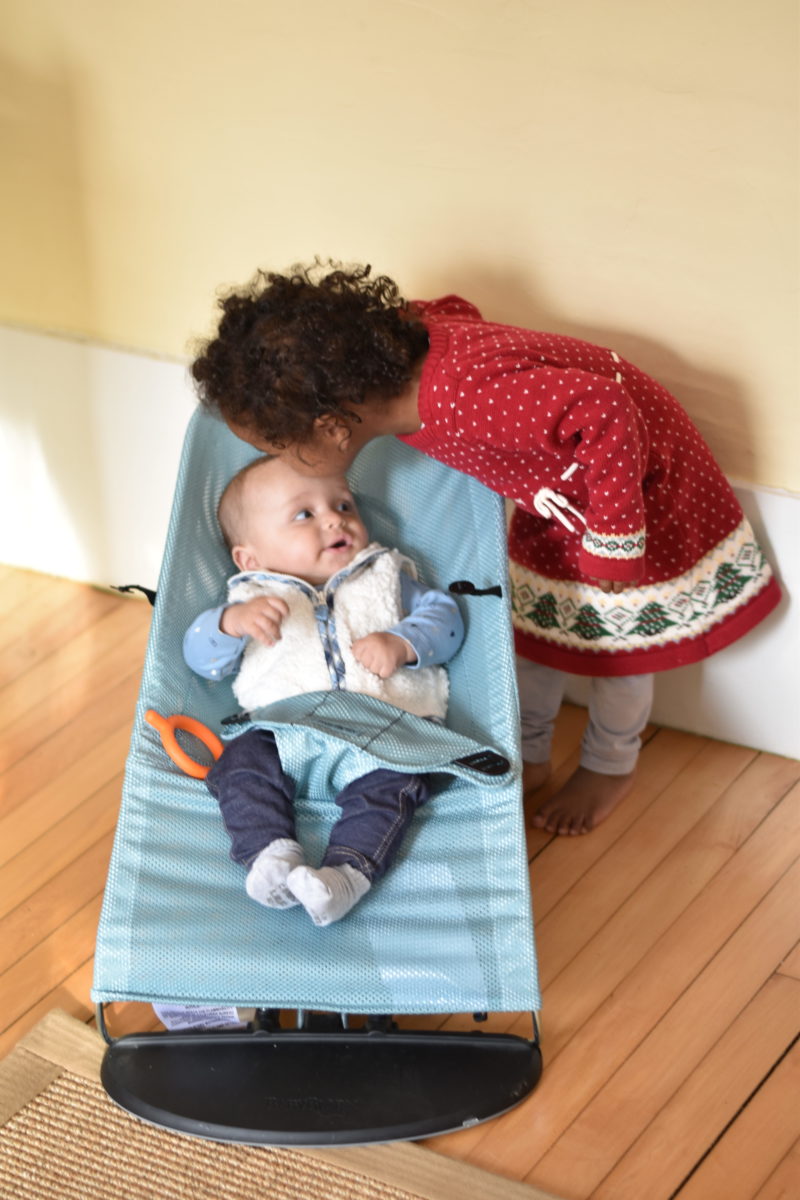 2018, I hope, will be a year of settling. The last two and a half years have been a roller coaster of babies and adjusting and traveling. I'm hopeful that 2018 will be a year of settling into routines as a family, intentionally finding ways to build up my kids into kind little humans.
I also hope it will bring back some of the brain space that will allow me to come back here more and write. My broken camera (now replaced!) and failing computer (hopefully soon to be replaced!) have created some technical difficulties that my sleep-deprived state couldn't really overcome. I hope Noah will soon learn the joys of sleeping through the night. I can't wait to see how productive I can be on a whole night of sleep!
I want to read more books (I think I read 3 in all of 2017), and spend less time on my phone. I want to finally print photo books (eyeing Chatbooks, but anyone have another recommendation?) and blog more.
I hope 2018 is the year I can begin to figure out how I could positively change the adoption system in Ireland (ambitious much?) and as Noah gets older, I hope to take on more freelance writing again and possibly even an editing role.
2018 will also be the year my first novel (written in collaboration with my dad) is published, which I sometimes forget because it's been so long in the making. It's looking like April, but I will keep you posted as it gets closer!
In August, Michael and I will celebrate our 10th wedding anniversary (which is hard to believe!) , and we're already planning how we'll celebrate that milestone. I'm voting for a week in Portugal while the kids hang out with their grandparents! Michael wants to throw a big party. Maybe we'll end up doing both!
We're looking forward to Noah's adoption finalization on Valentine's Day that will be celebrated with both sets of grandparents and at least one uncle!
We are welcoming 2018 with open arms. From our family to yours, happy new year, friends!