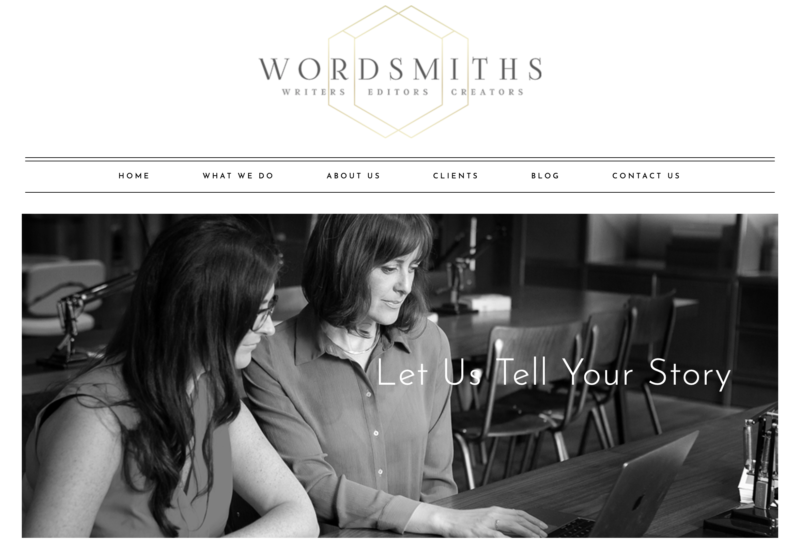 I have some more fun news to share! For the last six months, my friend Rachael and I have been working on a new venture. We're starting a copywriting agency! Meet Wordsmiths!
It's so fun to think how the universe works to make this sort of thing happen. I met Rachael years and years ago at an Irish food bloggers event back when we both thought we were food bloggers. To be fair, Rachael knows much, much more about food than I ever will, but we've both since learned that we're writers, actually, no matter the subject. Rachael actually does still write about food for Food and Wine magazine, whereas I've chosen to just enjoy food and write about nearly everything else!
Since that fateful food blogger event (I think we went to eat some oysters?), Rachael and I have become close friends. We traveled to France for her wedding and they came to Houston to visit us a few years ago. Luckily, our husbands enjoy each others' company, because we often drag them along to whatever we plan! We've shared so many words back and forth between each other on email and WhatsApp over the years, and when we were away in Houston, Rachael's emails were always some of my most favorite to receive. She has a way with words that is so thoughtful and well-considered, and it doesn't hurt that she's just incredibly smart.
So we've decided to join forces and write words together for other people and businesses, and it's already been such fun. If you're in the market for any words, look no further than Wordsmiths!