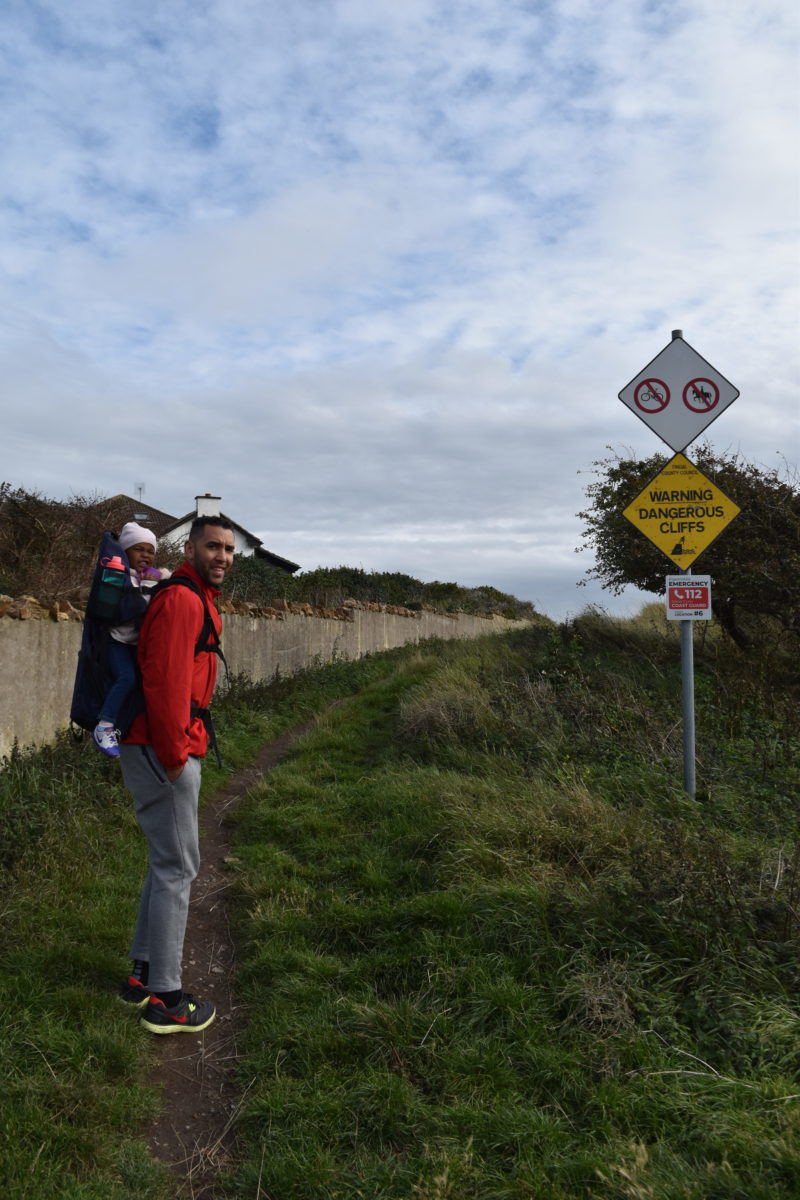 If you've ever met me, you probably know how much I love my Howth cliff walk. Sometimes, if I'm lucky, I get to run it, but if I'm even luckier, I get to hike it with my whole family in the sunshine!
On Saturday, Michael had to go to a training in the country somewhere and on his way home, he texted to say we should find a hiking backpack so we can all go for a hike. Well, I didn't need any more motivation than that! Before he'd even made it to Dublin, I'd found a second-hand hiking backpack on Facebook Marketplace (do you guys use that? It's my new favorite thing for finding kids gear second hand) and he had it in hand and was back in our house before the kids even woke up from their naps.
Of course, I insisted that we try it out immediately, so we headed up to the cliffs. I wore Noah in our Lillebaby, which we love, but hopefully will be replaced with another hiking backpack in the next week or so. Michael wore Maya in the hiking backpack, while carrying a cup full of grapes and a grungy, pants-less Barbie she apparently stole from school.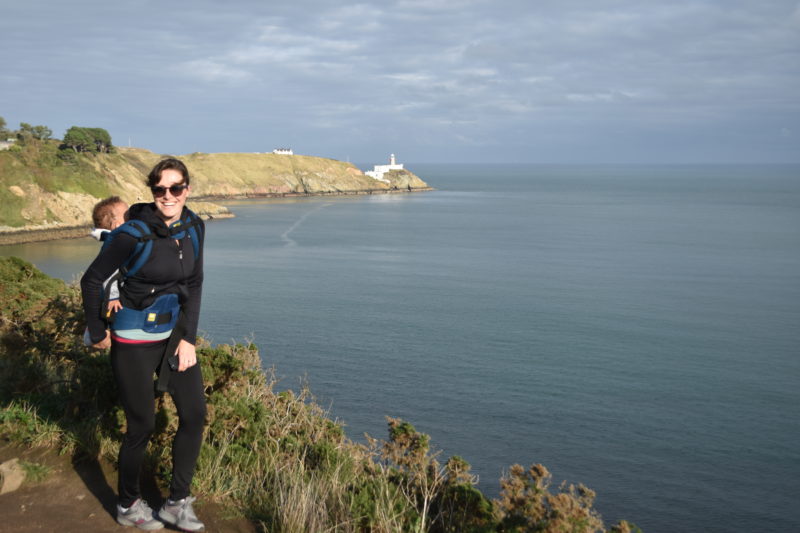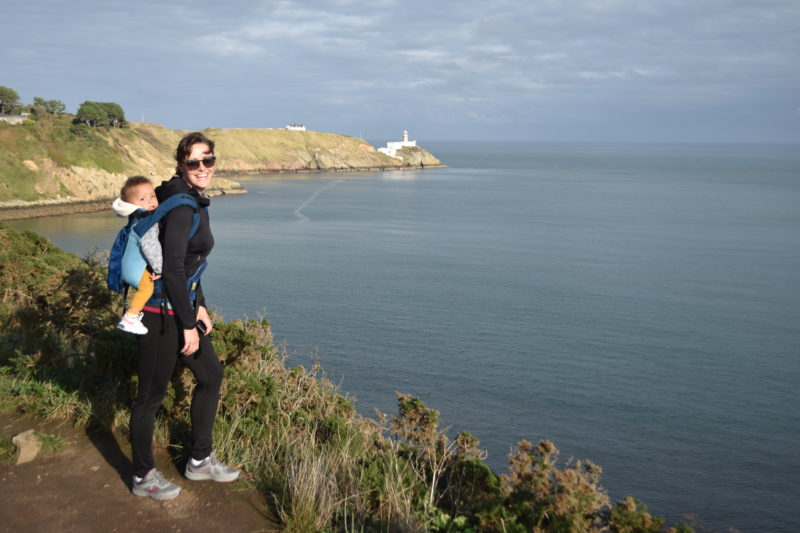 I had a perma-grin plastered on my face the entire time. I can't even explain how good it was. Noah babbled in his little Noah language the entire time, and Maya sang made-up Maya songs for the whole hour. It was downright magical.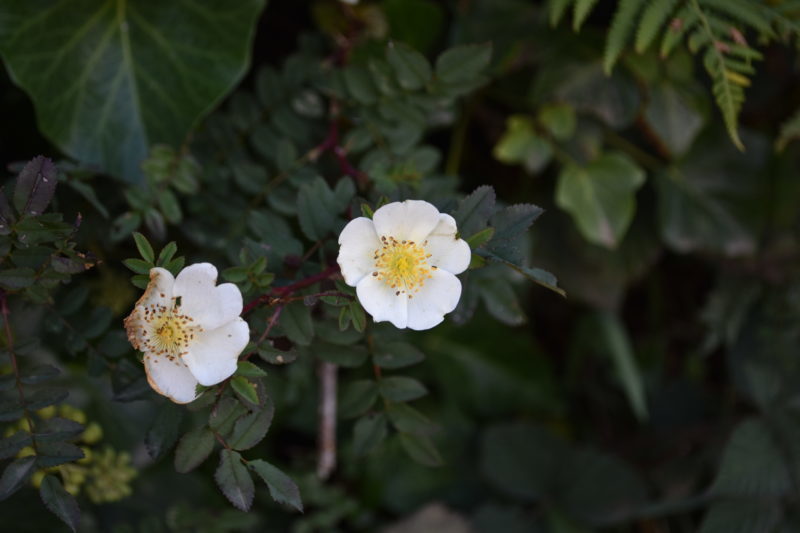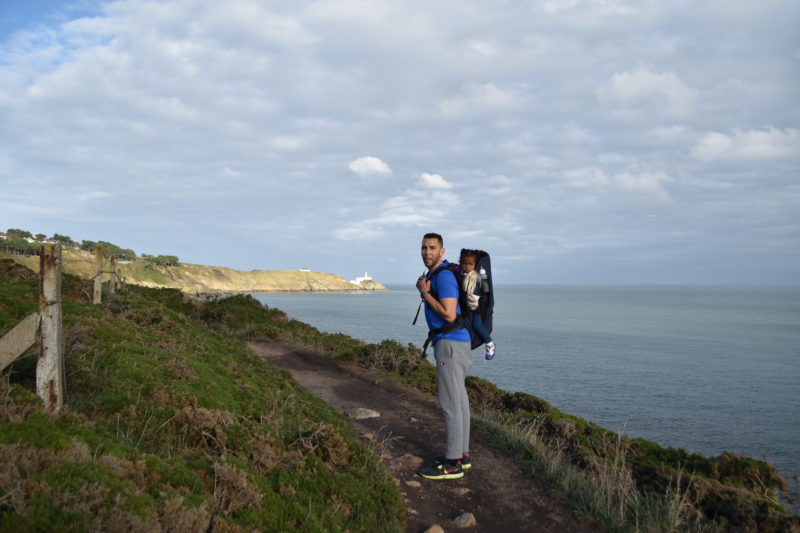 Maya was a little nervous about falling over the cliff, and her height up on Michael's back probably didn't help that. She kept asking Michael to carry her, so we explained a lot that he was already carrying her. But then she got over it and spotted the horses in the field next to the path and sang them some songs about eating rice cakes for dinner the rest of the way.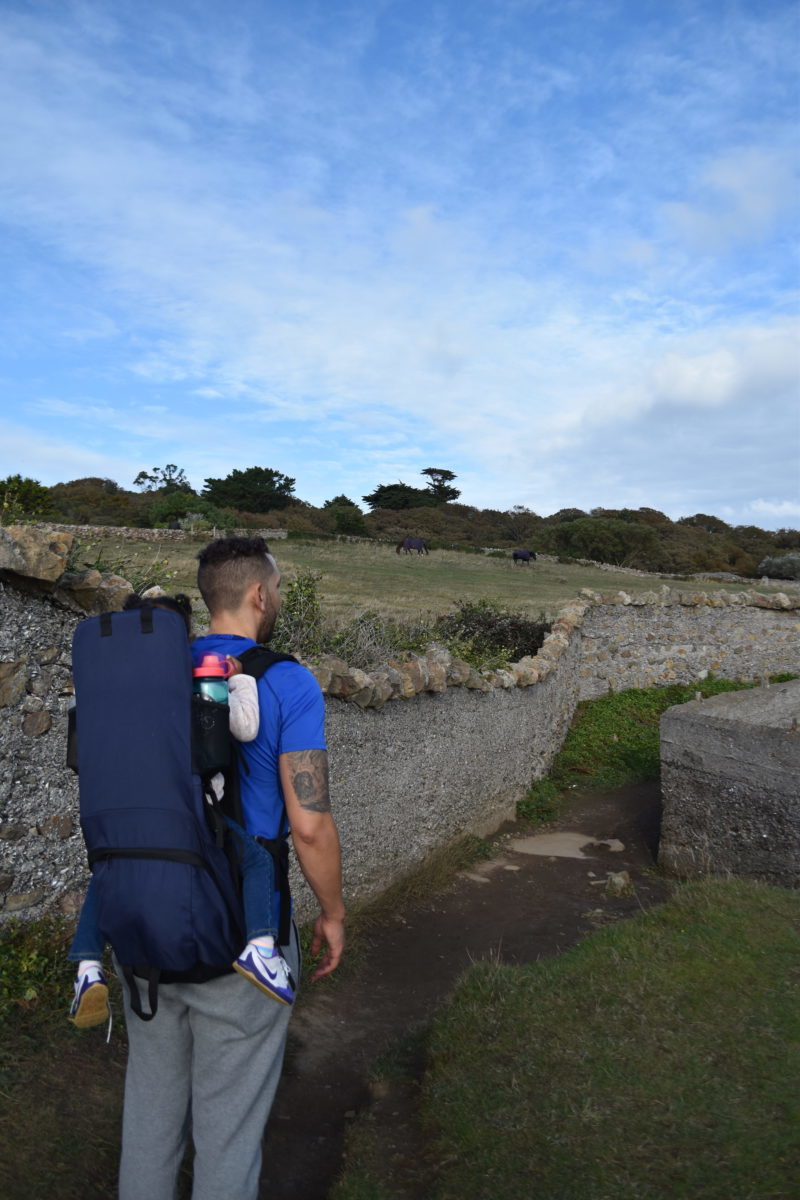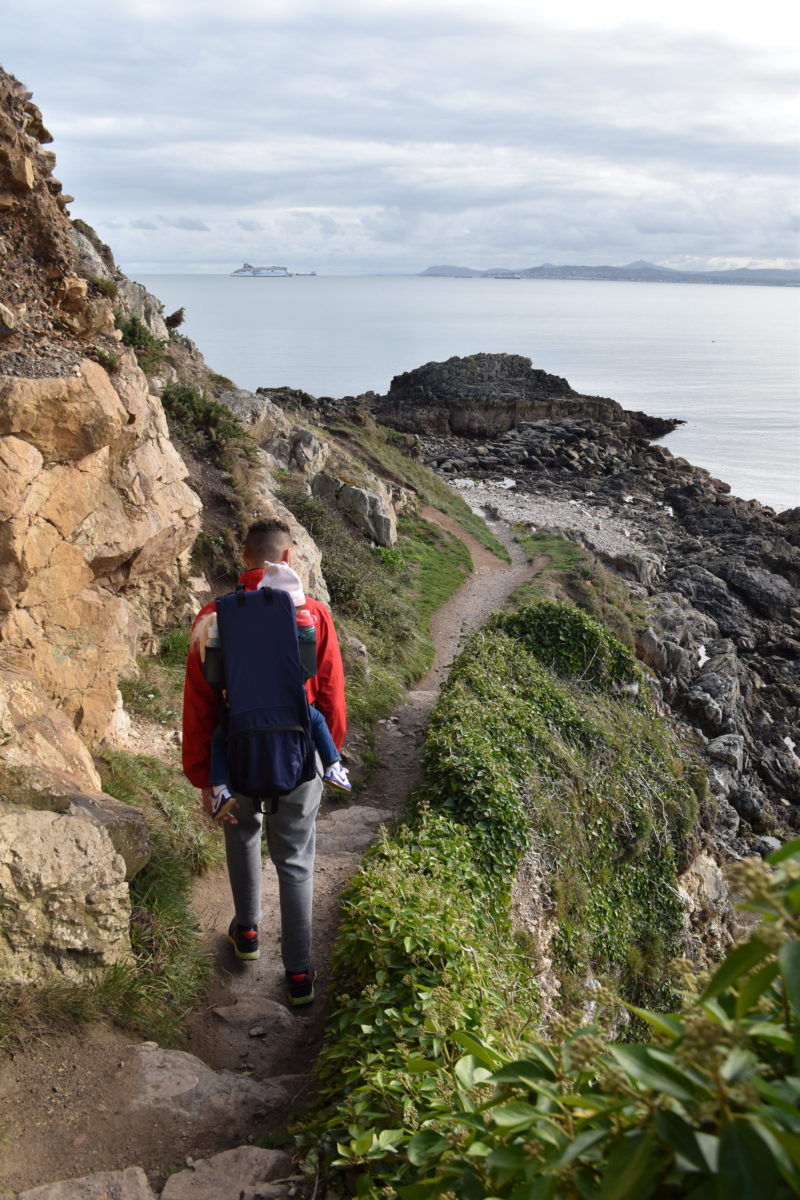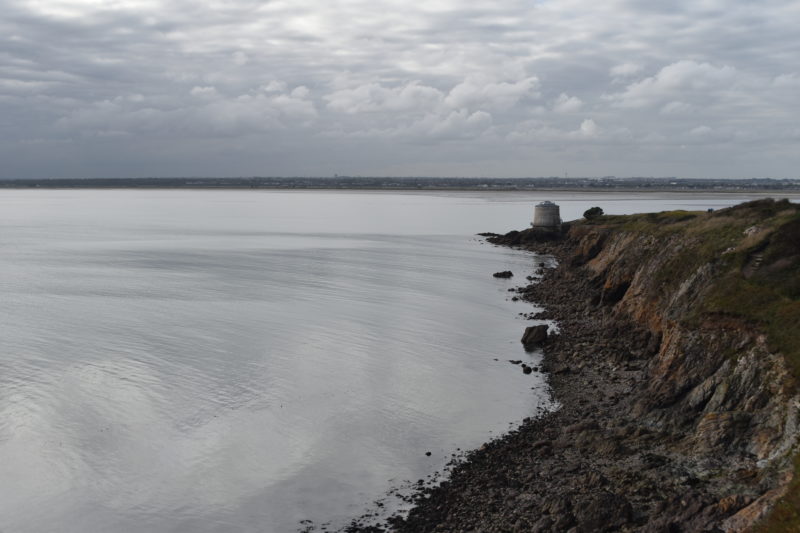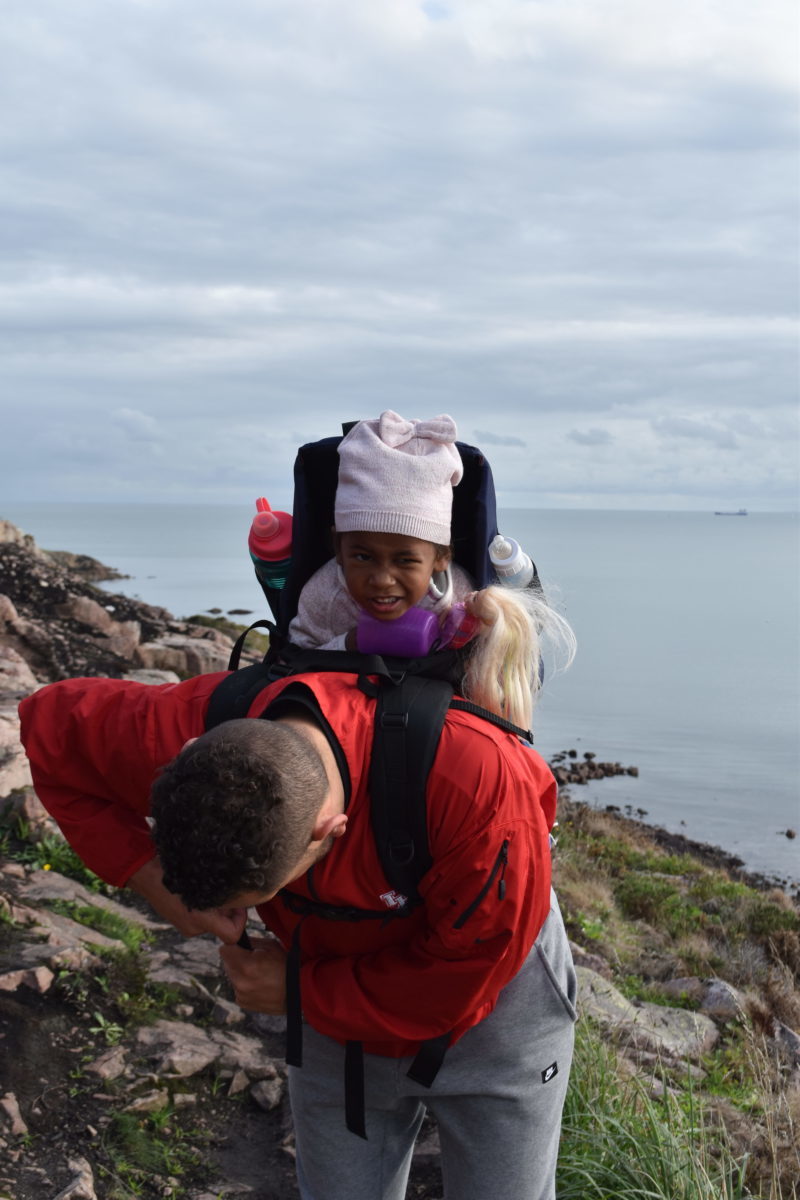 Proof of grape cup and pants-less Barbie.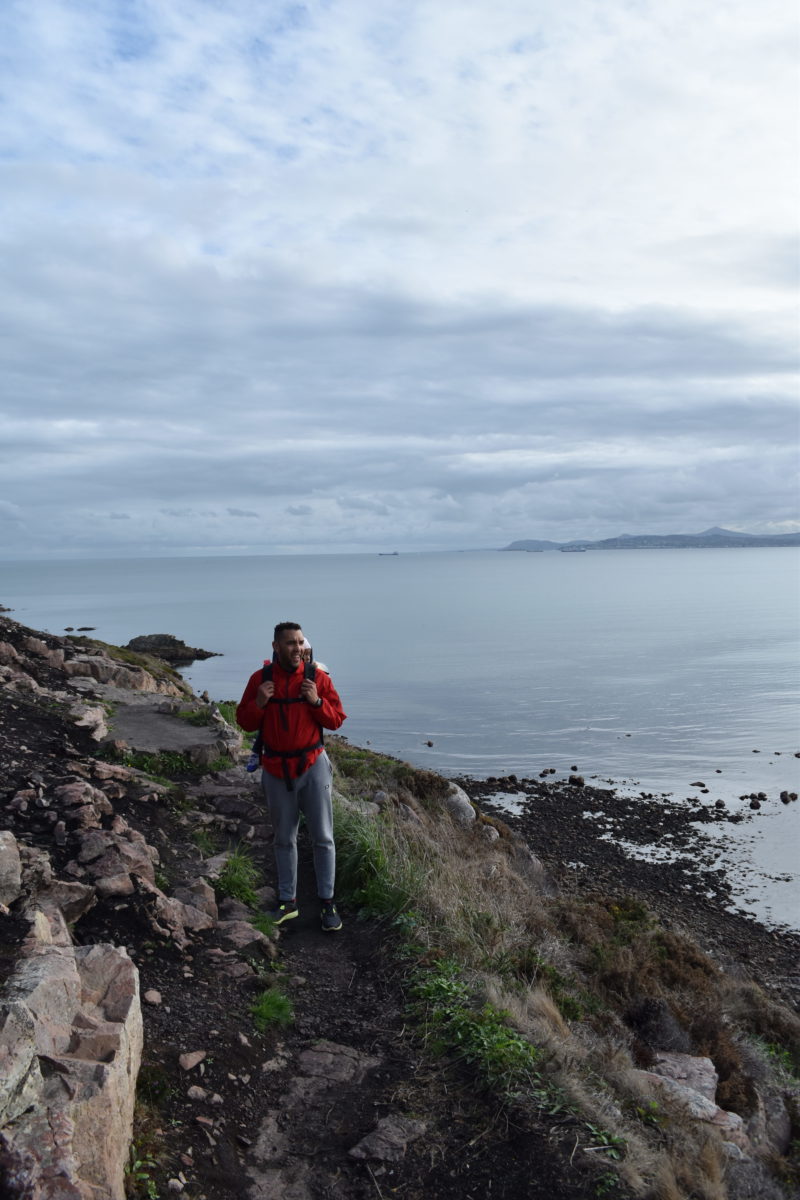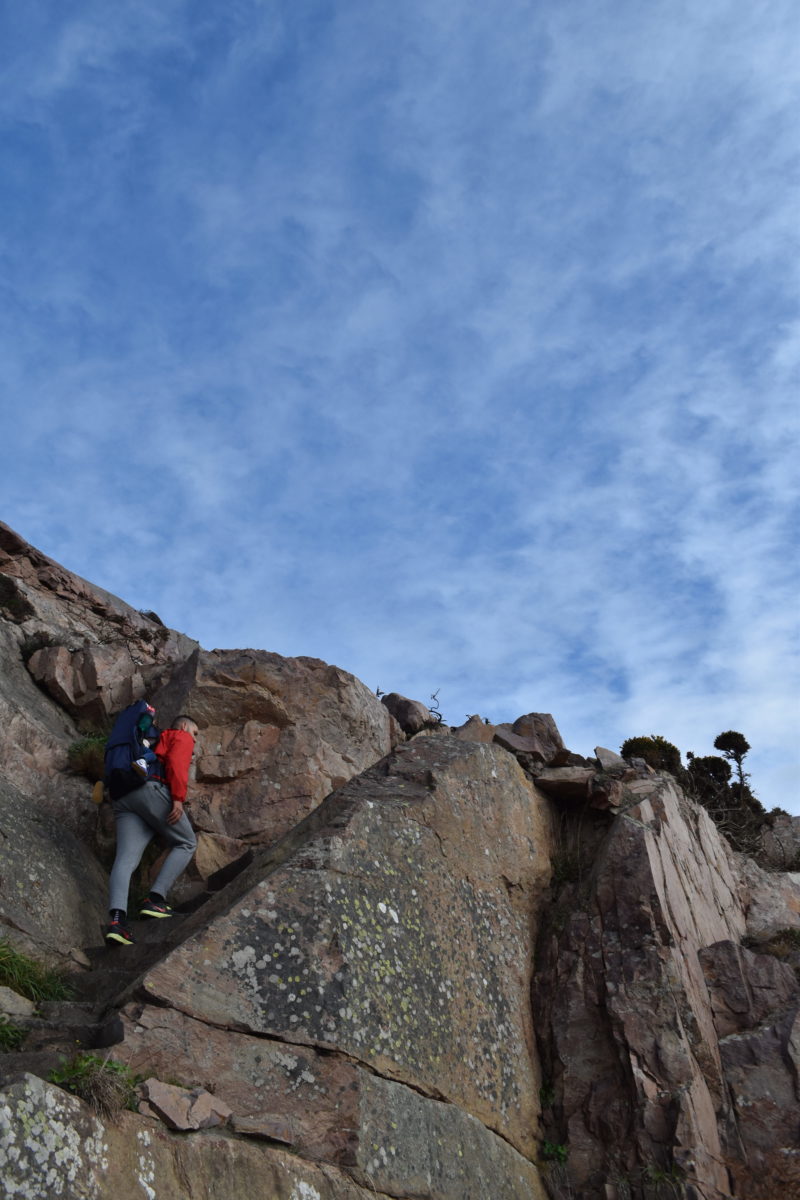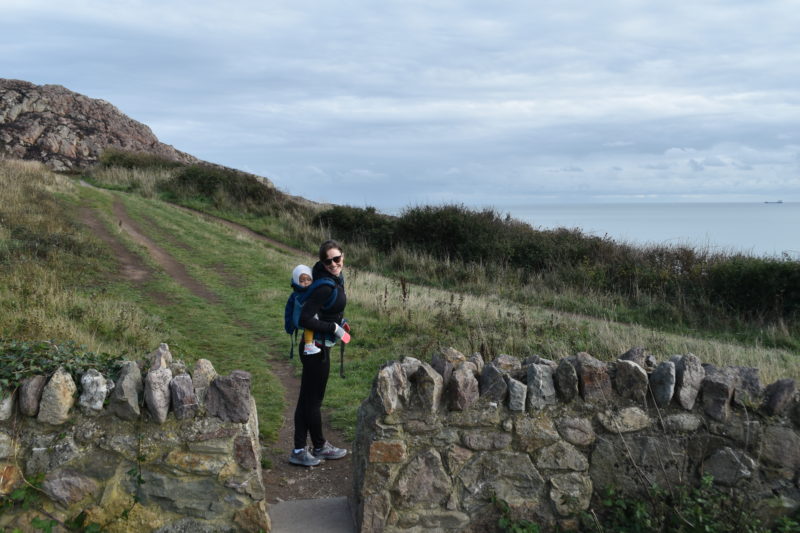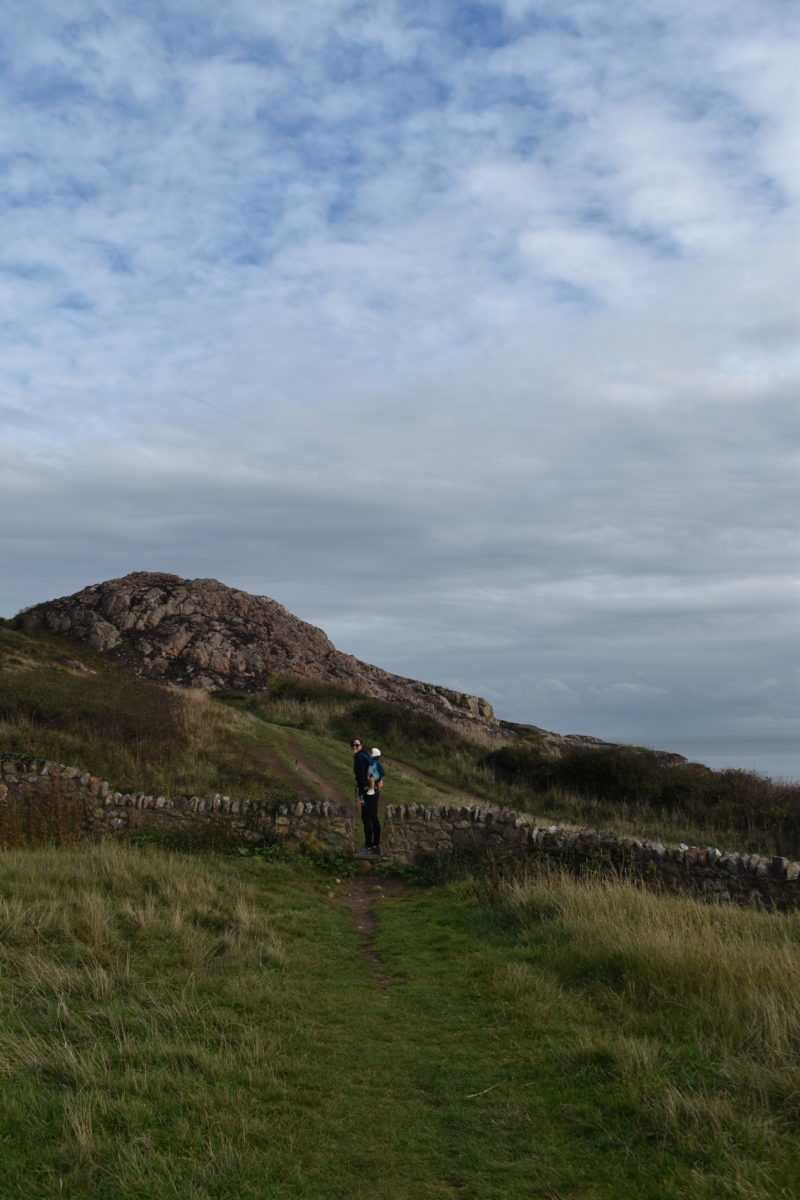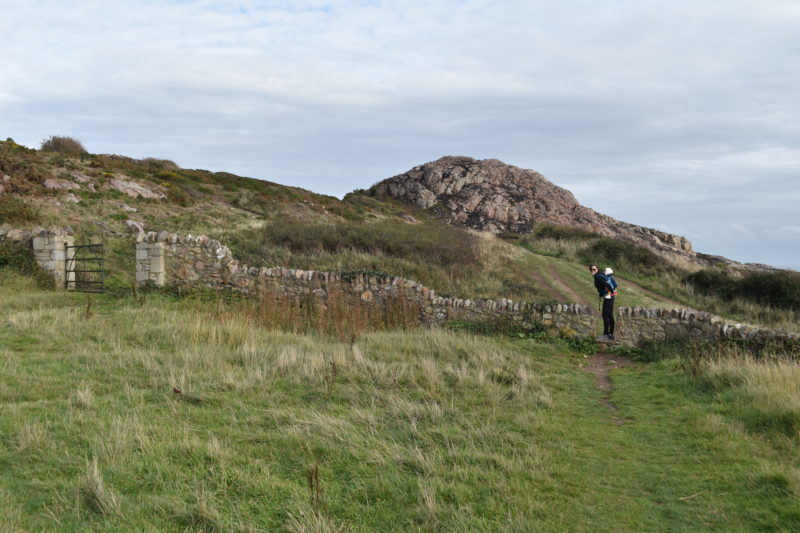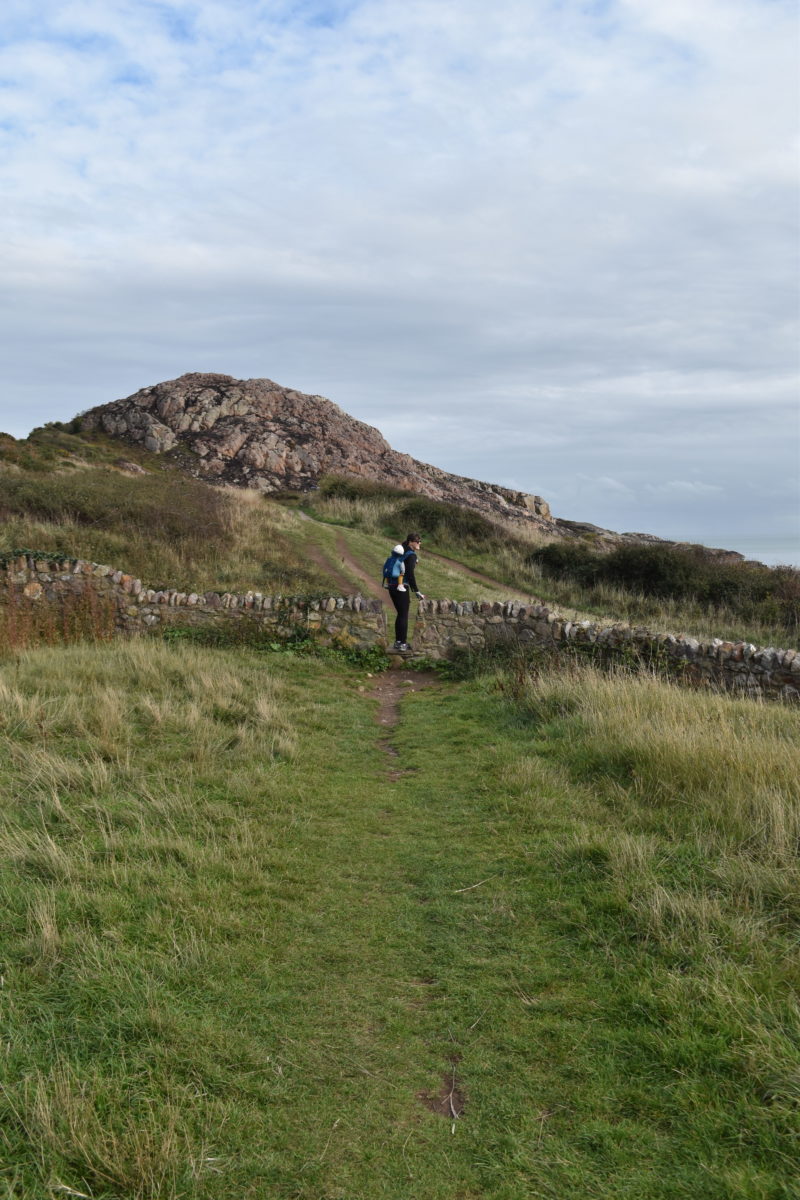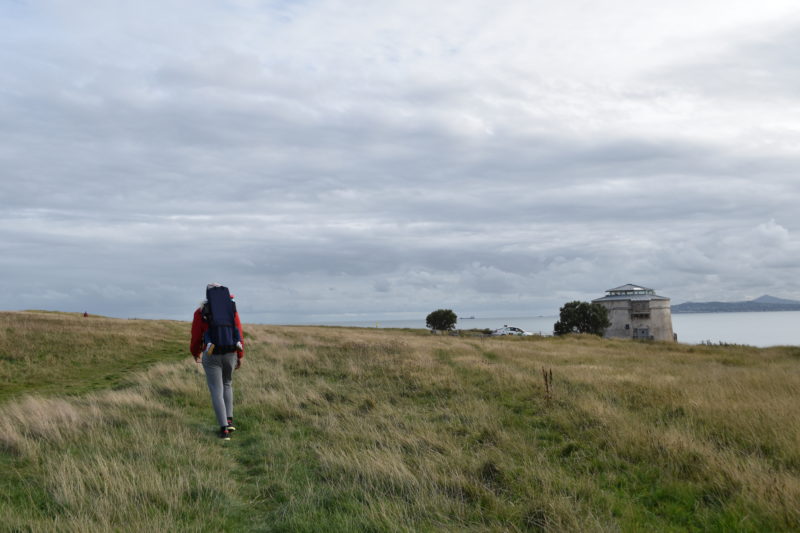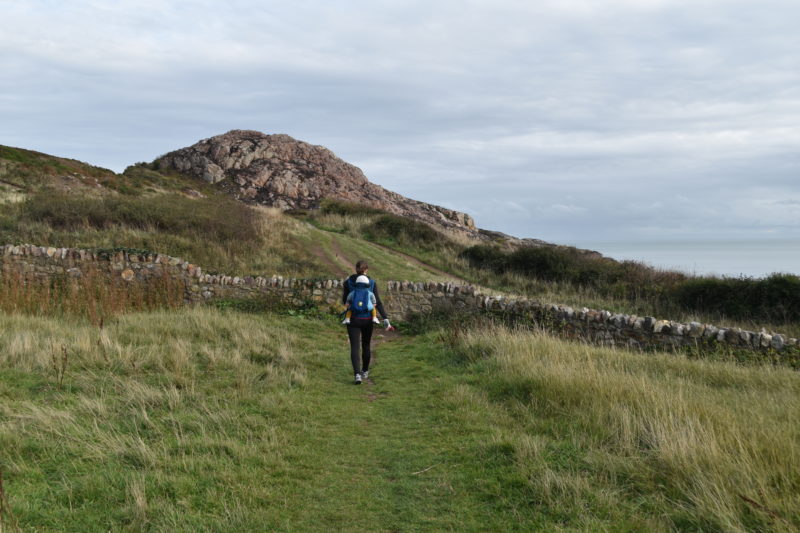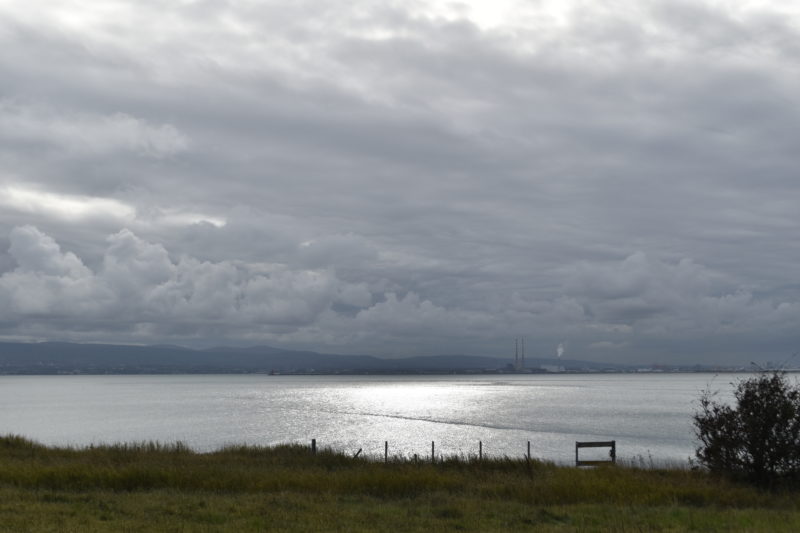 We ended the adventure with a stop at the Summit Inn (we're planning to work our way up to hiking there, then taking the bus back down the road to our car eventually) for a celebratory drink. Maya had blackcurrant and water and was fully convinced she had 'black wine like dad' and Noah munched on all the French fries while Maya was preoccupied. It was a wonderful adventure as a family of four and I can't wait to explore more walks and hikes soon!