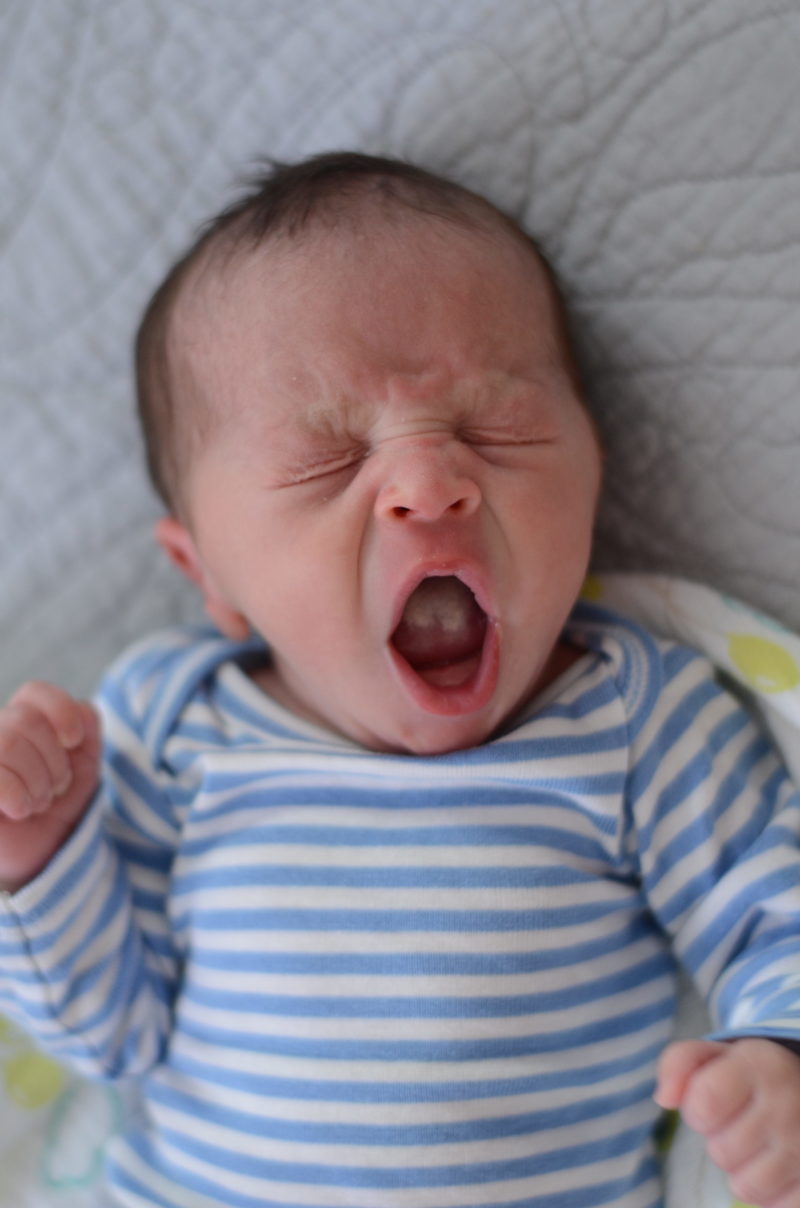 I started writing this post back when Noah was this tiny – 9 months ago now! And now I can hardly believe he was ever this tiny! But once the shock of having a new little one in our house had worn off a little, I was (and still am, and still probably will be) overwhelmed with gratitude at how many people have helped make our family.
Any time a new life makes its way into the world, it takes more people than just its parents to make that happen. Noah's case might have been just a little more extreme on the needing-help level than most, but I'm reminded so often that so many people helped make Noah's arrival possible. Now that he's been in our lives for more than nine months, it's well past time to acknowledge just how much of a village it took to get him into this family.
I've written before about the sheer amount of paperwork needed to complete our adoption license (which, by the way, we did all over again with our new agency three months before Noah arrived), but I don't think I've ever talked about how many people helped make our application possible, and I want to thank them because really, we wouldn't be a family of four without them all. First, our friends and family who stood by us and behind us as we figured out if changing agencies was the right decision, which wasn't easy or simple or fast. Then another handful of our close friends and family who filled out extensive reference letters for our application.
When it came time for Noah's arrival, another whole slew of people made it possible for us all to get to him.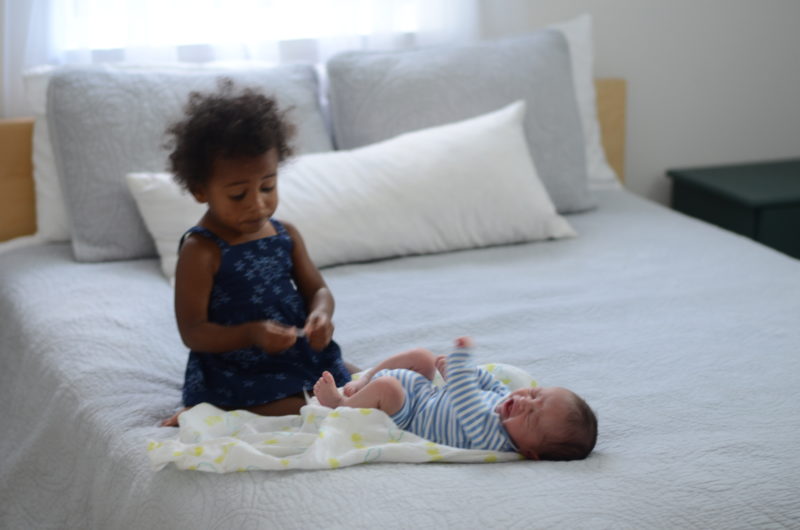 Michael took wonderful care of Maya while I sped back to Houston to meet Noah when he was born, but he had a ton of help from his parents, his brothers and their wives, and literally everyone else who passed through the house. I'd get photos from him of Maya having a great time with his cousins or friends of his family's and it was so reassuring as I was sitting in the hospital worrying about the baby in my arms and the baby across the ocean.
Michael's sister and her new husband made it possible for me to get on a flight four days after we got the news that Noah was arriving two weeks early, which took the tremendous financial pressure of that journey off of us.
When Michael headed back to the States with Maya, he had almost a 24-hour layover in Boston (because of the way we originally booked our flights a few months earlier). Last minute, he asked a friend from college if he and Maya could stay with them and she and her family were so welcoming to him. Honestly, knowing that they were being so well taken care of between such a difficult journey back to me and Noah was exactly what I needed in order to just focus on our new little dude.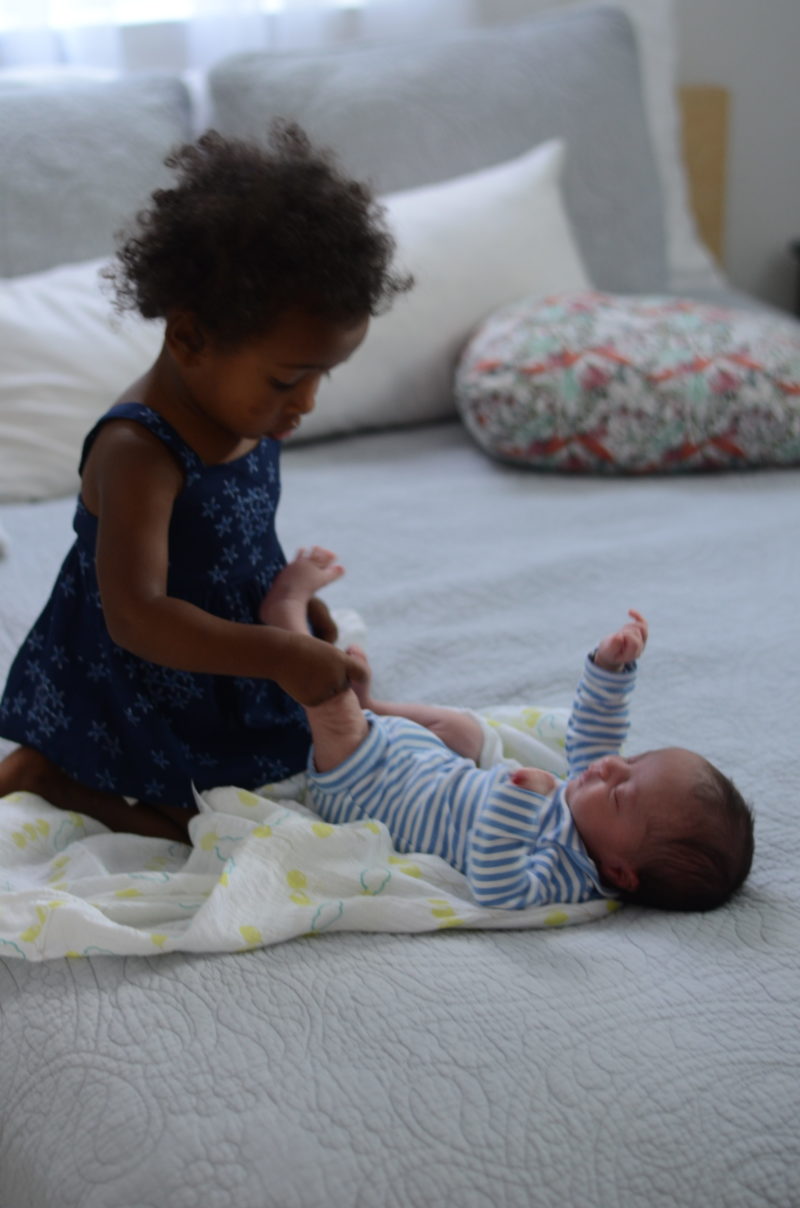 Because we'd rented our apartment for the two months we were gone, I didn't have our apartment to come back to for the first few days I was in Houston. A dear friend's mom let me stay with her, and her house turned out to be just steps away from the medical center where Noah was born. And during that period of anticipation, being in a home with a mom instead of on my own in a hotel was exactly what I needed. Then my dear friend, Jamie, whose mom I was staying with drove in from Dallas to be with me until Noah was born. On the day Noah was born, she went out of her way to keep me distracted and encouraged as we waited (and waited) for news of his arrival. The day after Jamie had to go back to Dallas, my sister flew in from Maine to be with me for the weekend. It was perfect timing, and she not only helped me get organized and settled with Noah, she also stocked my freezer with meals that lasted us weeks. When those ran out, my mom's group started a meal train and brought yummy meals that lasted us through the hurricane and subsequent flood.
In addition to the paperwork and waiting, adoption also involves cost. When Maya was born and totally surprised us, our entire community, on and off line chipped in to make her adoption fee happen in less than two weeks. This time around, we were a little more prepared and had saved part of it ourselves. But we didn't have it all, and there are a few people who made it happen and we are so grateful. I wish cost wasn't a common barrier to adoption, but it very much is and we are so grateful that we had the support network to get things in order twice, for the two biggest, most priceless gifts we could ever have imagined.
All that to say, we are so grateful to all the people in our lives who helped make our family of four happen. No matter how sleep deprived we are, we are always, always grateful that we have two little people making us sleep deprived!