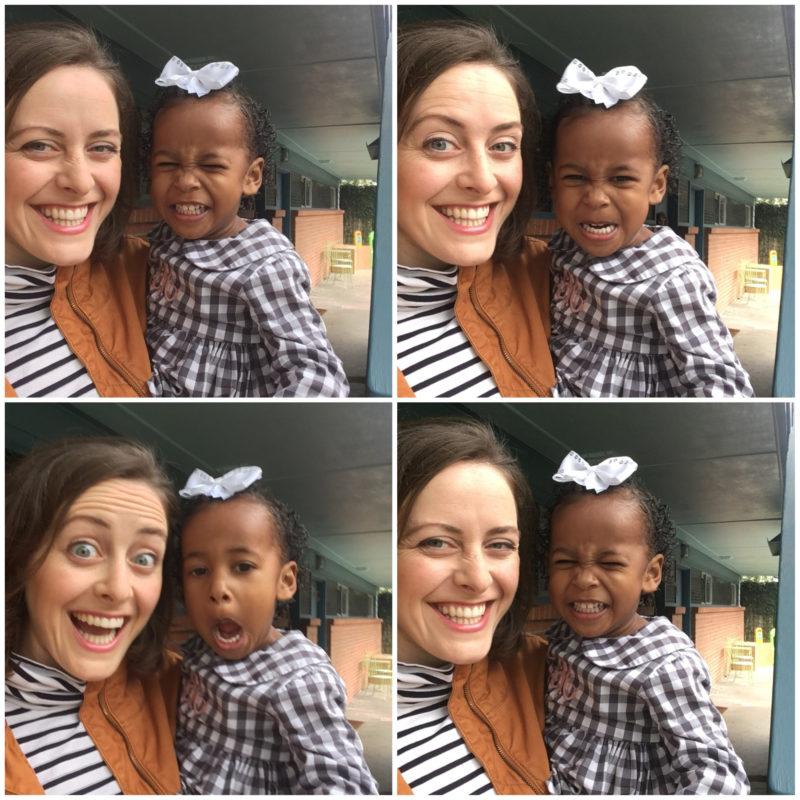 Reviving the oldie-but-goodie, Friday updates and links!
This week was the now-typical juggle between parenting and trying to get work done. It was more grey than usual in Houston, with a little rain, including a giant downpour that landed on me ten minutes into a run. We kept Maya home from school on Wednesday because one of her classmates had a confirmed case of the flu and we are not interested in having a sick chica. Sadly, our girl seems to be susceptible to everything and gets hit hard with whatever she picks up. Ain't nobody got time (or energy) for that!
This weekend, we're a little torn between trying to get out and about with the kids and hunkering down to potty train Maya. Big, big decisions. Ha!
I'd love to make it to feed the Mounted Police horses with Maya this weekend. She would be terrified/ obsessed / never stop talking about it. We booked a slot tomorrow at 4pm!
This article rings through my head every time I tell Maya to 'be careful.' It definitely slips out of my mouth more easily than I'd like.
I haven't watched much television lately (too much work in the evenings! and blogging!) but before Christmas I finished The Fosters and basically tell everyone I can about it. Michael wasn't a fan of the acting, but I didn't mind the after-school-special earnestness of it. What I really loved was how it deals with the topic of foster care and adoption in a very real, very accurate way with a lot of perspective from the foster and adopted children.
When I do have a little more time Alias Grace is next on my list.
Can't get enough of this story about 600 dads showing up to mentor Dallas middle school kids.
Also awesome, women actresses brought women activists to the Golden Globes as their plus ones.
I made very simple tomato soup this week and it was pretty good. Not quite as good as using fresh tomatoes, but close for a pantry quickie.
I hope you all have a lovely weekend!