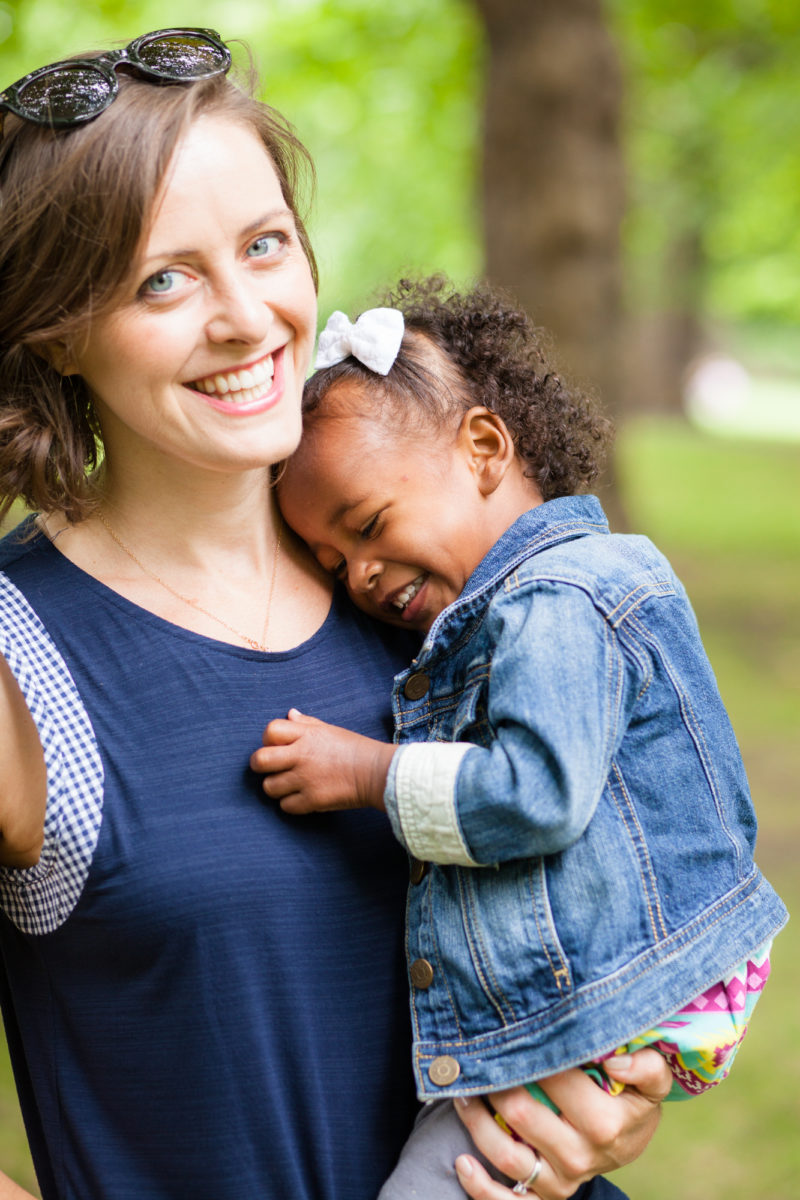 Last week, I took Maya on her first Dart journey into the city to meet my friend Julie. You remember Julie, right? She used to shoot all my Styled in Ireland posts and she was the brains behind Delightful Dublin. She's one of my dearest (and most creatively talented) friends and when Maya was born, she knit (!) her the sweetest little hat, booties and bunny. You guys, she knit her a bunny. And then she came up from Cork to visit with us last time we were home and then again this time, with her camera.
Anyway, we were headed to meet up with Julie for coffee and a stroll around Stephen's Green.  We had loosely talked about taking some shots for a post about what to do with kids in Dublin but honestly, it turned into just an epic walk while Maya slept in the stroller and then we let her have a wiggle and look at the flowers. Julie took these shots and they are some of my favorites. I love all the green and how well she captured Maya's glee and my adoration for my little girl. I will cherish these for a long, long time.
Maya's currently obsessed with bugs and ants and flies and bees. She doesn't really like them, but she obsessively watches them when she sees one. She was watching the bees on these flowers in Stephen's Green and exclaiming, "Bee! Buzz! Go-way!"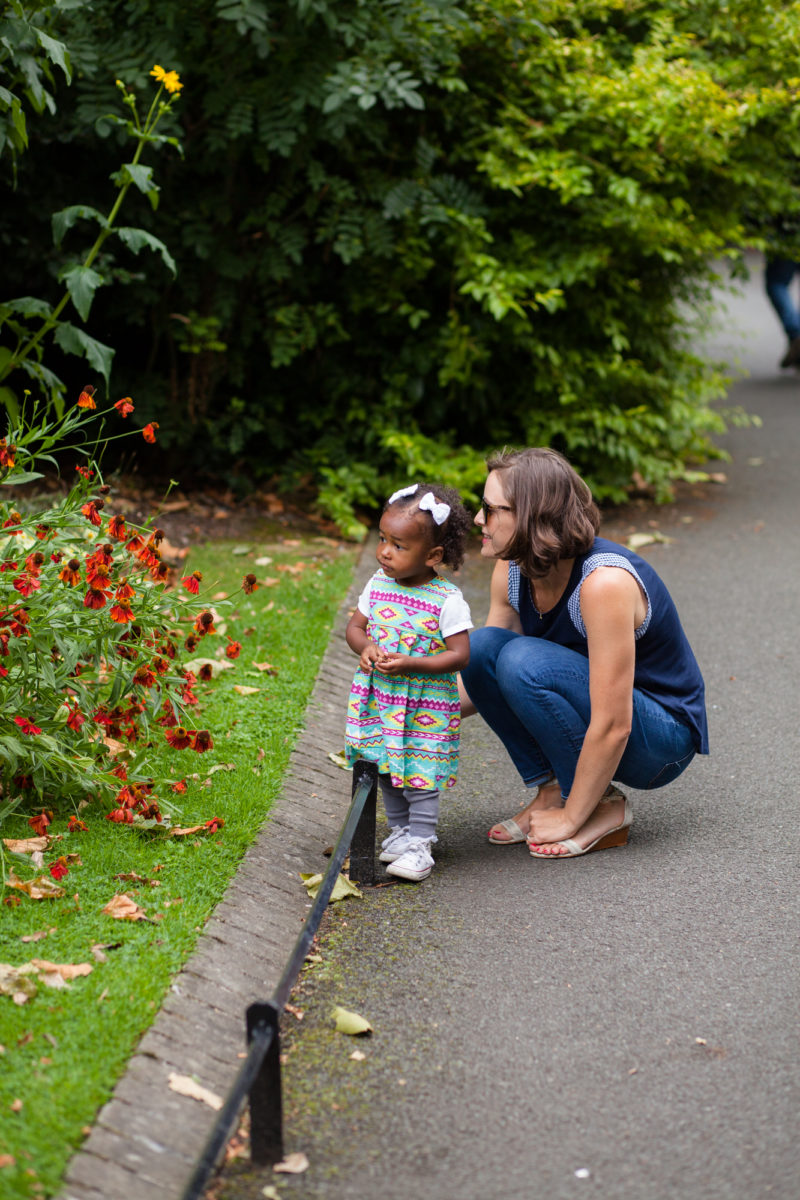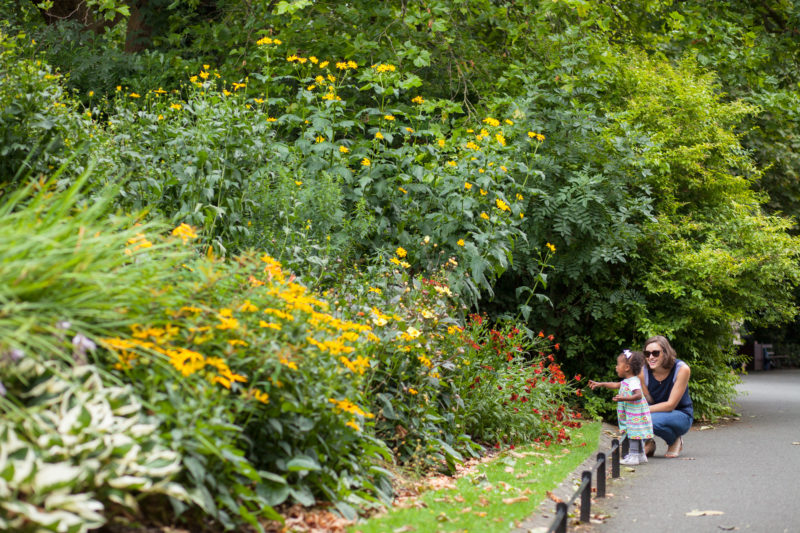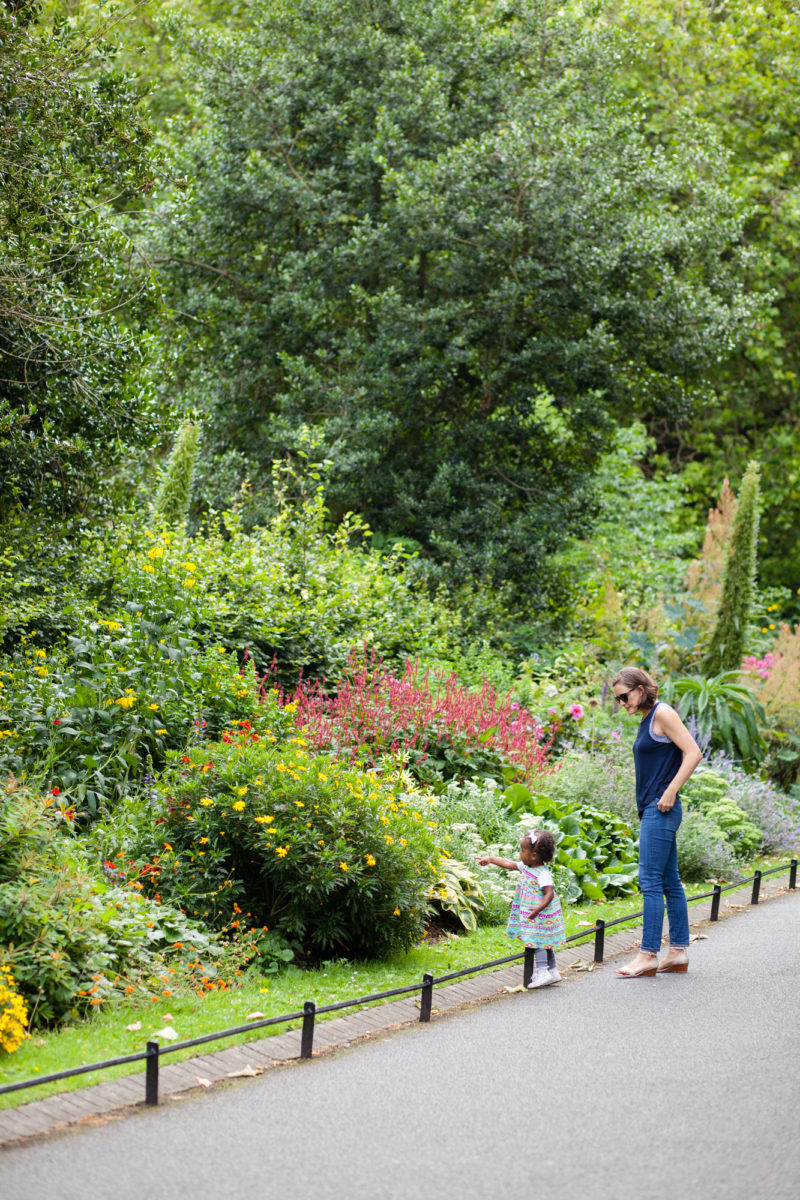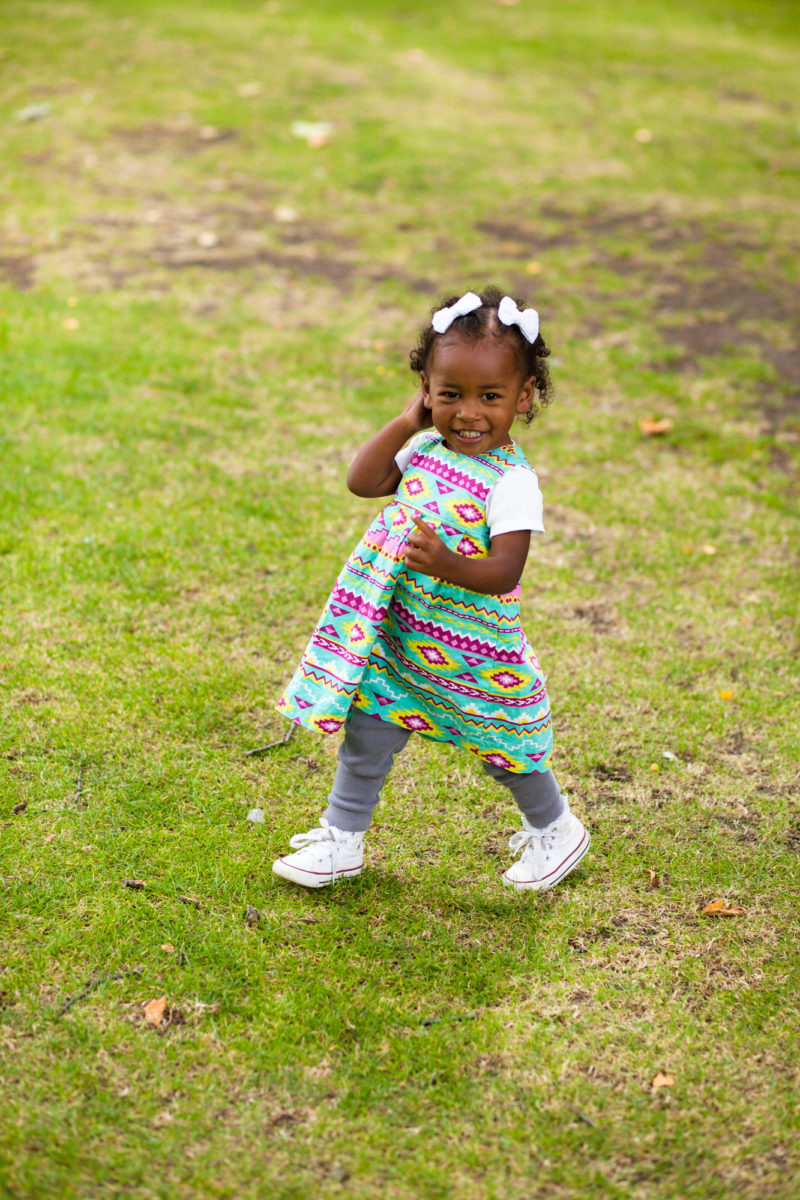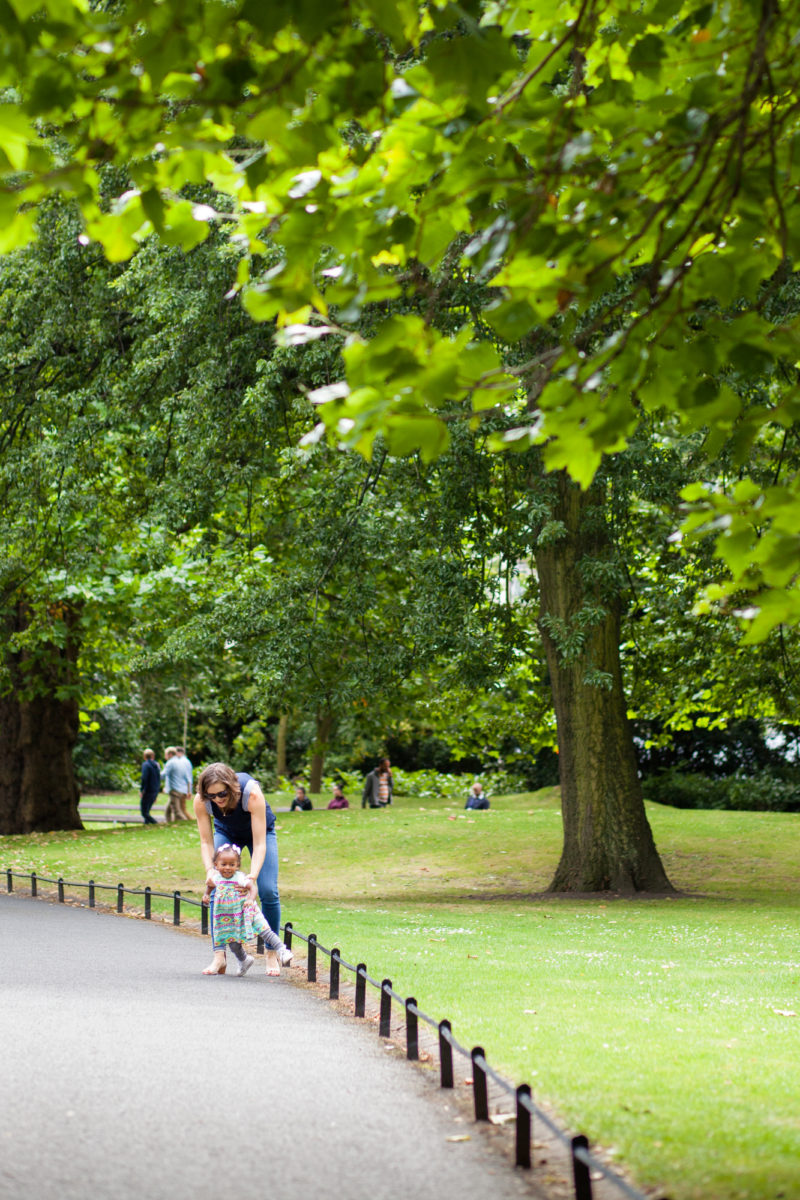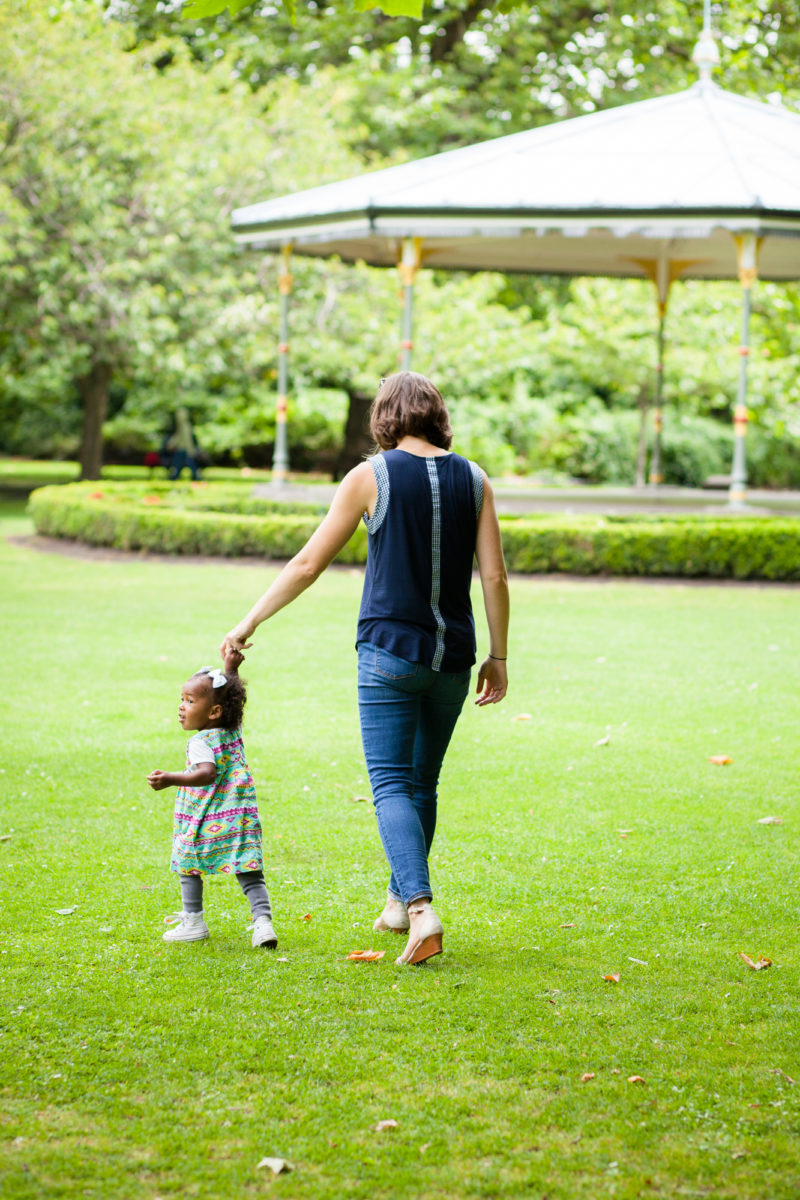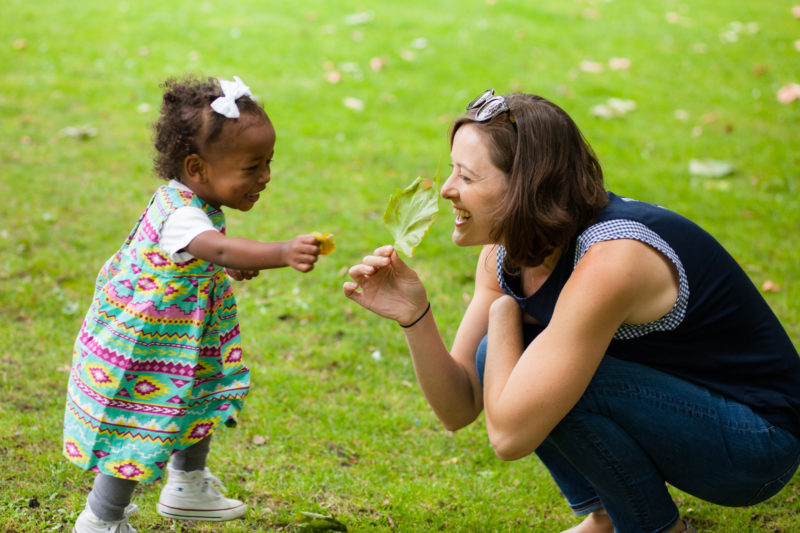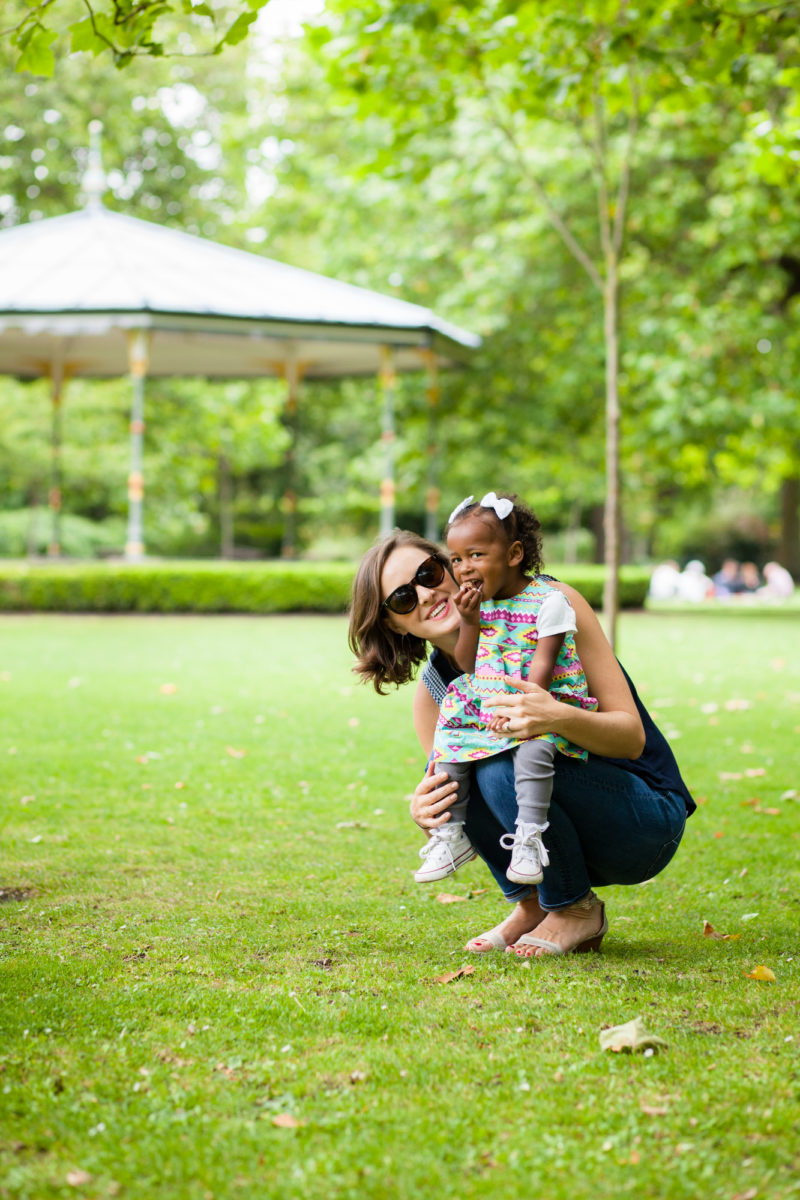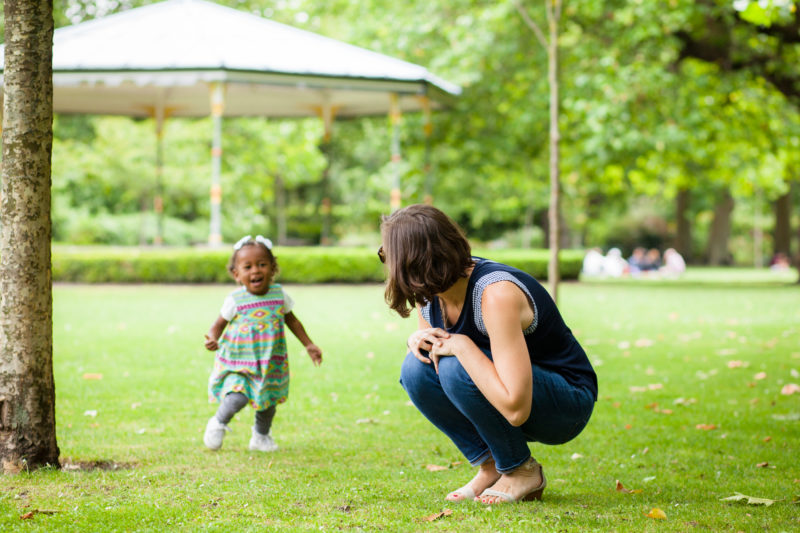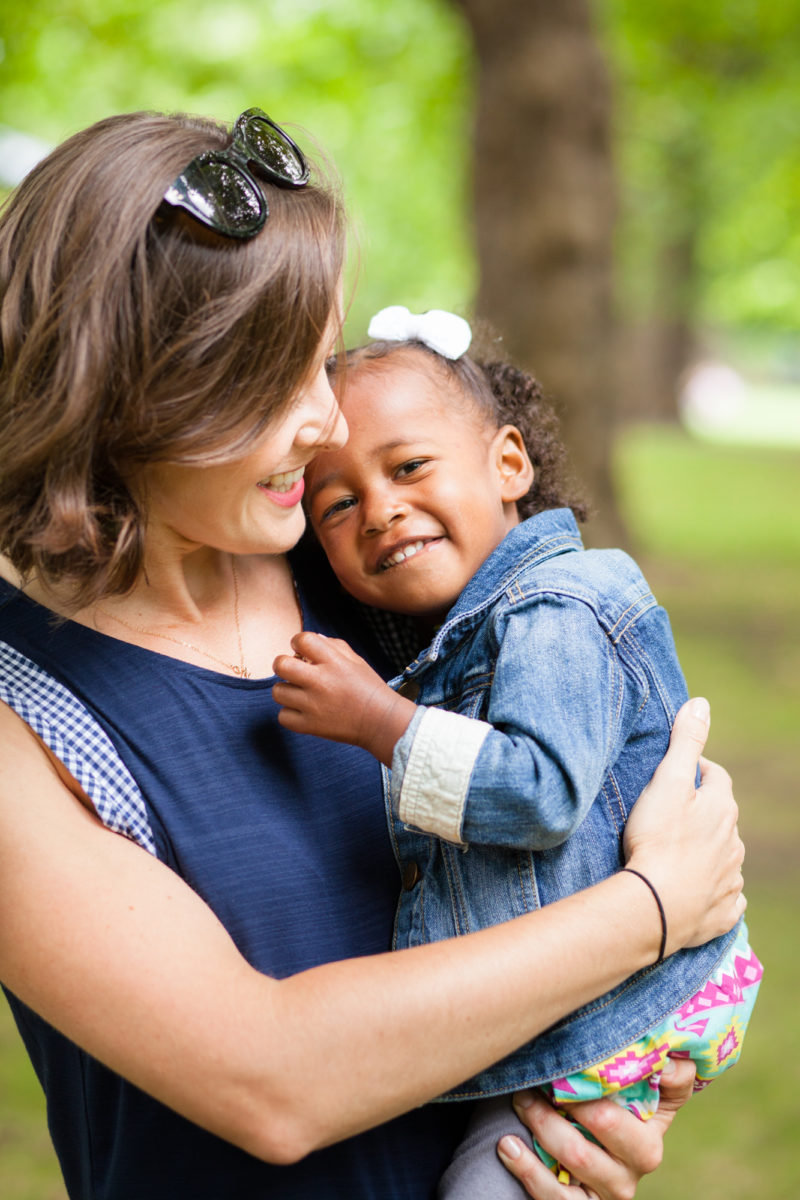 Michael showed up after a while to take Maya home so Julie and I could go have a fancy lunch and drink wine! It was a really fun day in the city with the perfect mix of toddler, besty and wine. Ha!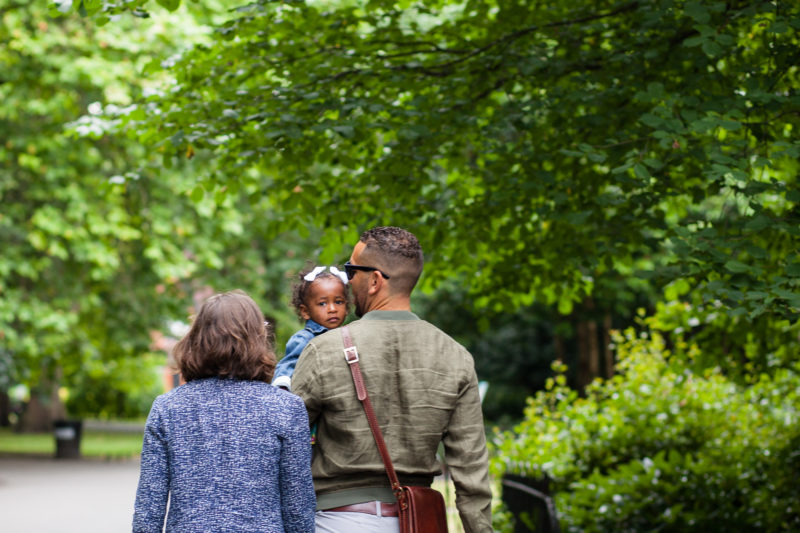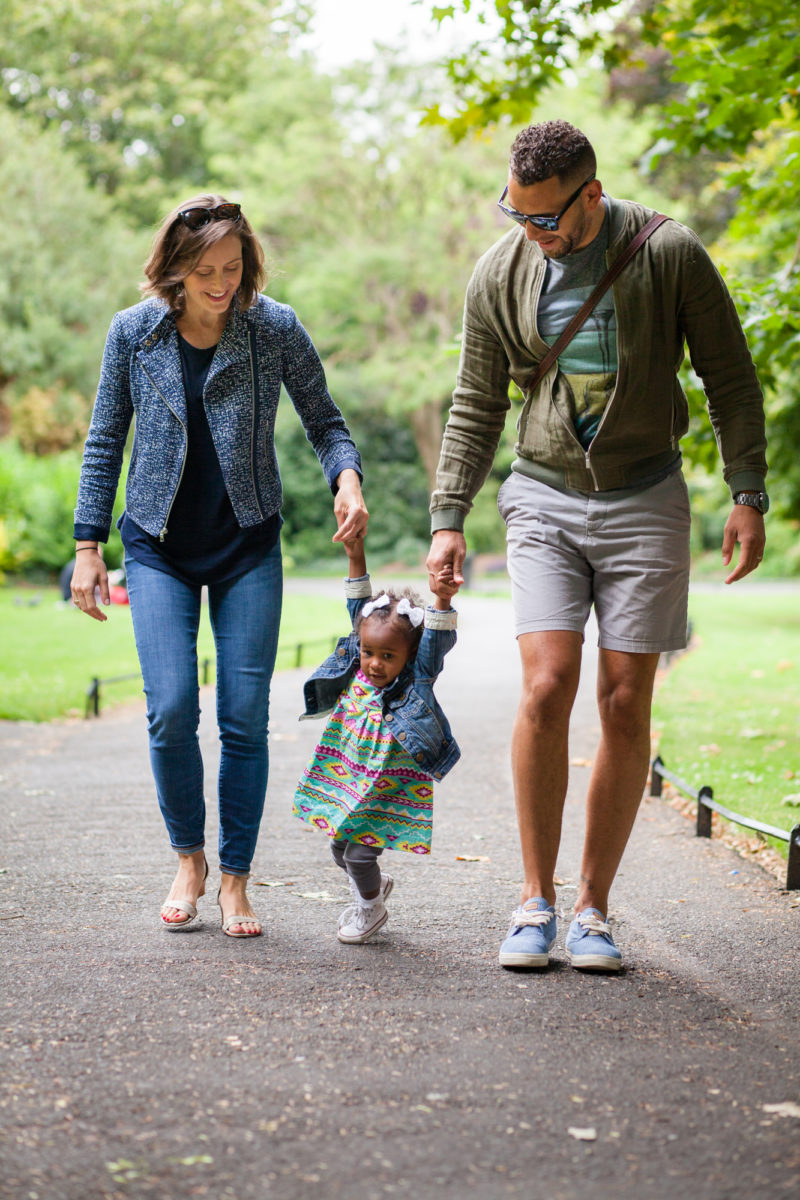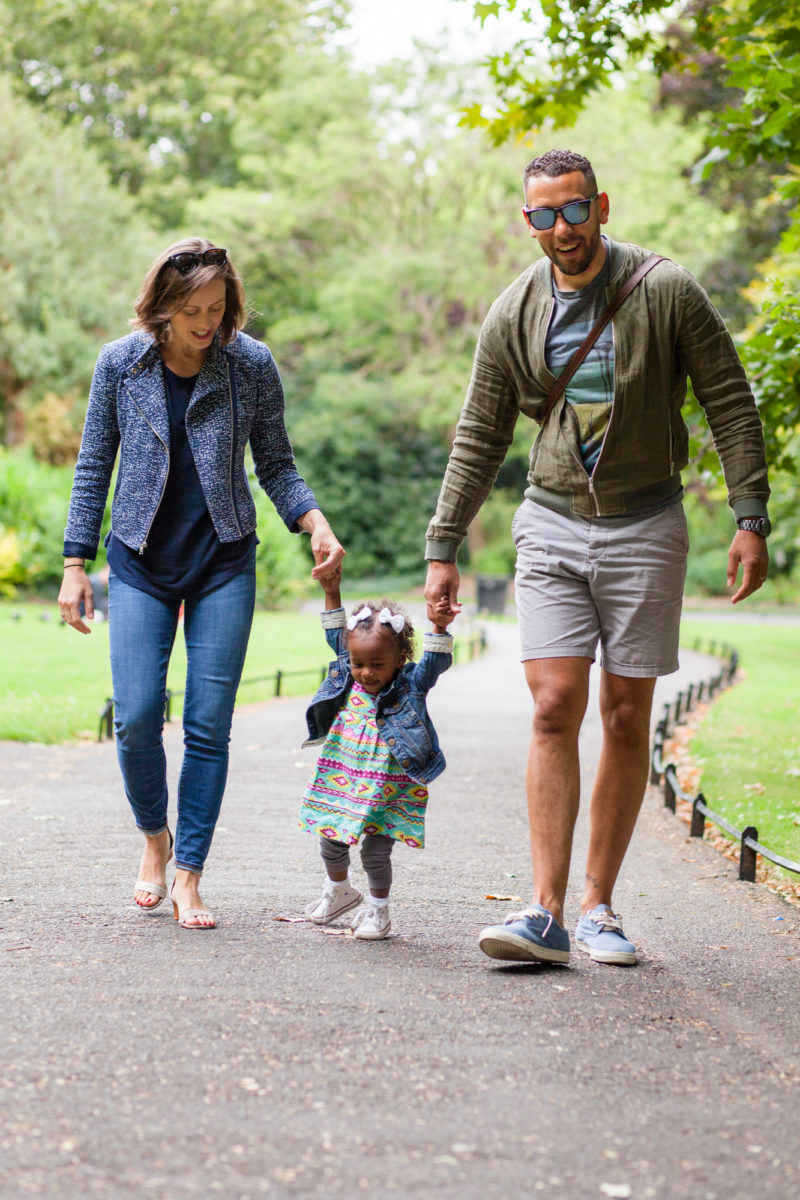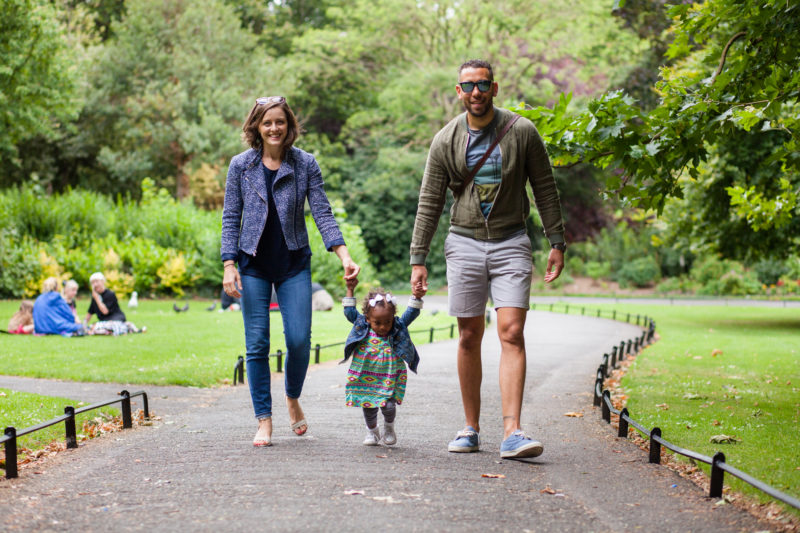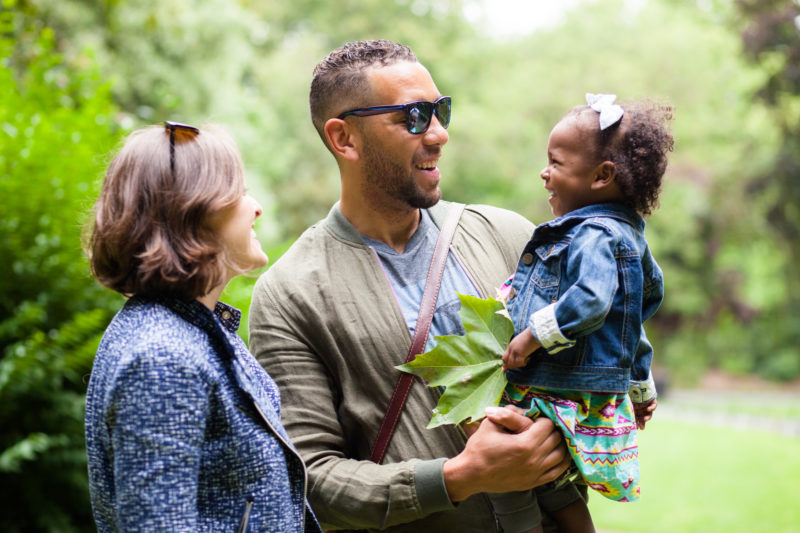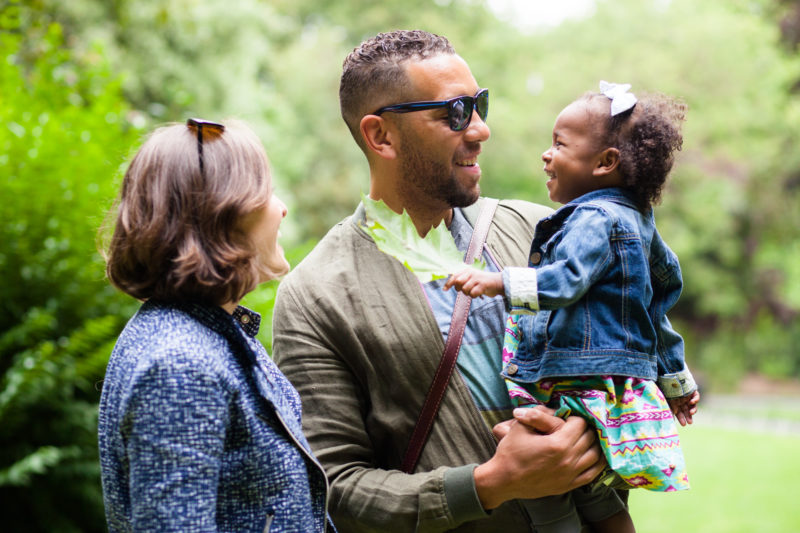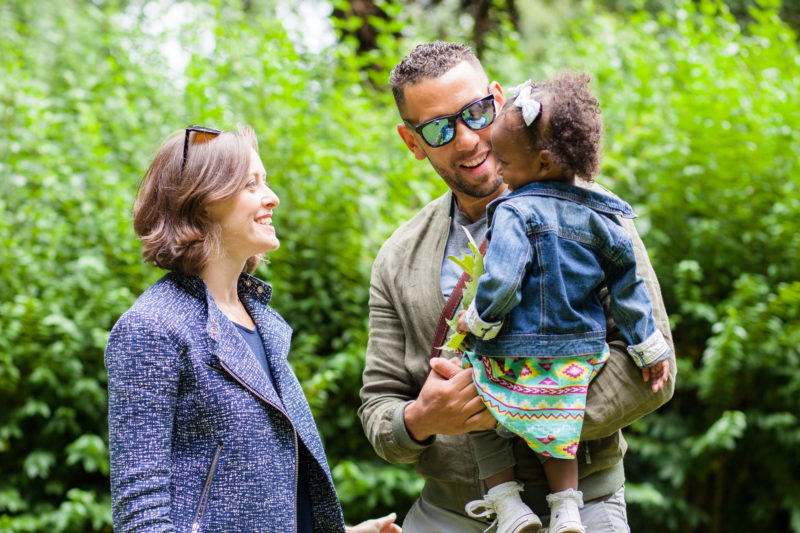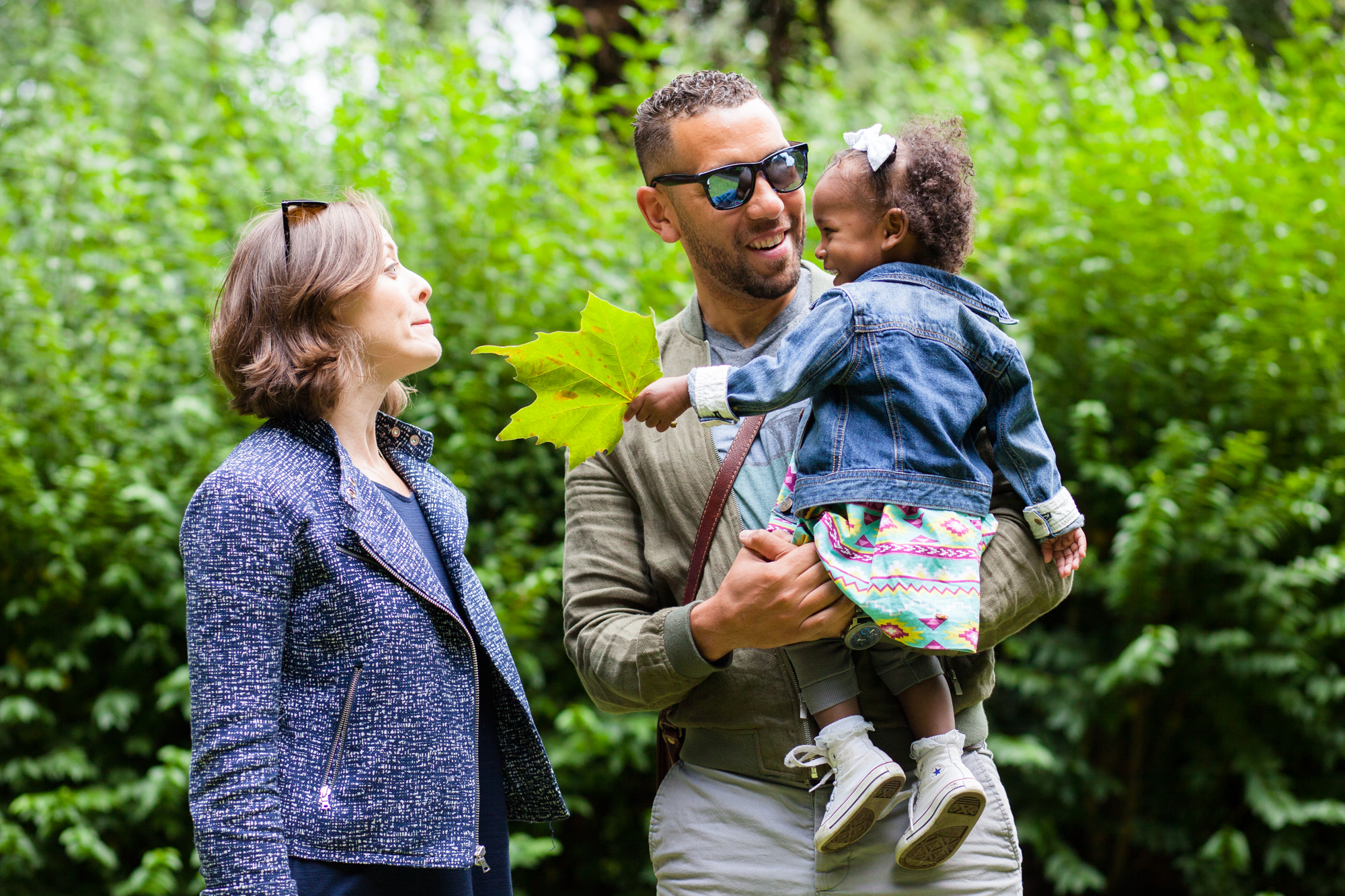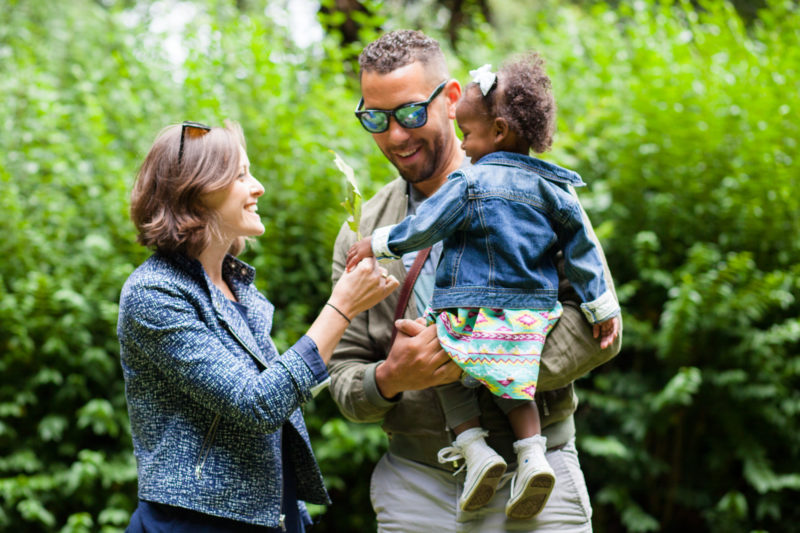 While I may not have done much with my kid in Dublin, I can tell you Stephen's Green makes for a lovely low-key backdrop for family photos in the city! Especially with a talented photographer who manages to make it seem like we were the only ones there!