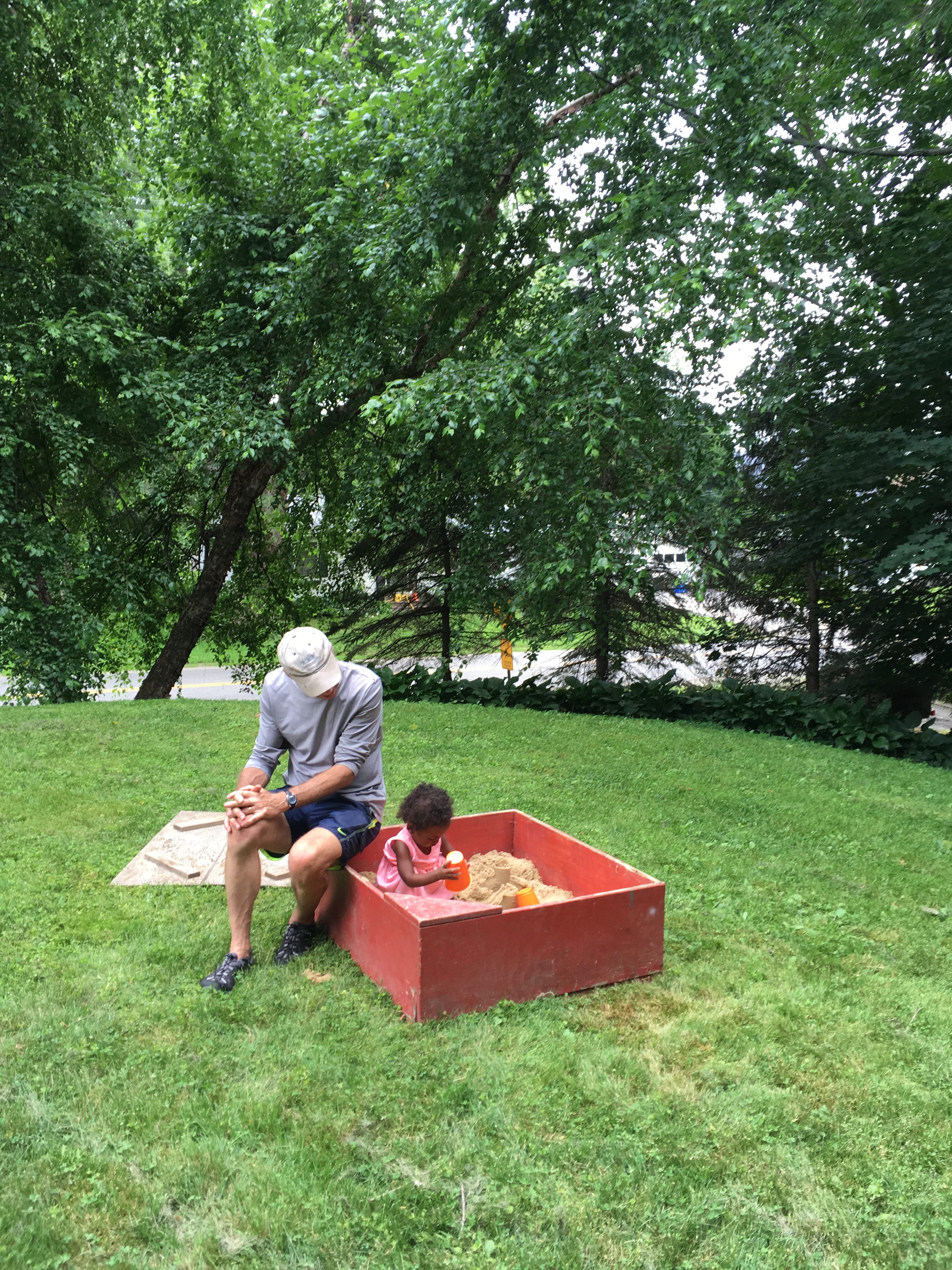 In April 1985, when I was 18 months old, my granddad built me a sandbox and marked it with a Sharpie (maybe those hadn't been invented yet, though) on the bottom. To: Emily Boyle, By: Granddad Boyle.
Fast forward 33 years to this afternoon when the new Granddad Boyle set up that old sandbox (still in perfect condition) and filled it with 3 bags of sand for his first granddaughter. A lovely China Village passtime I'm so glad my daughter is getting to experience.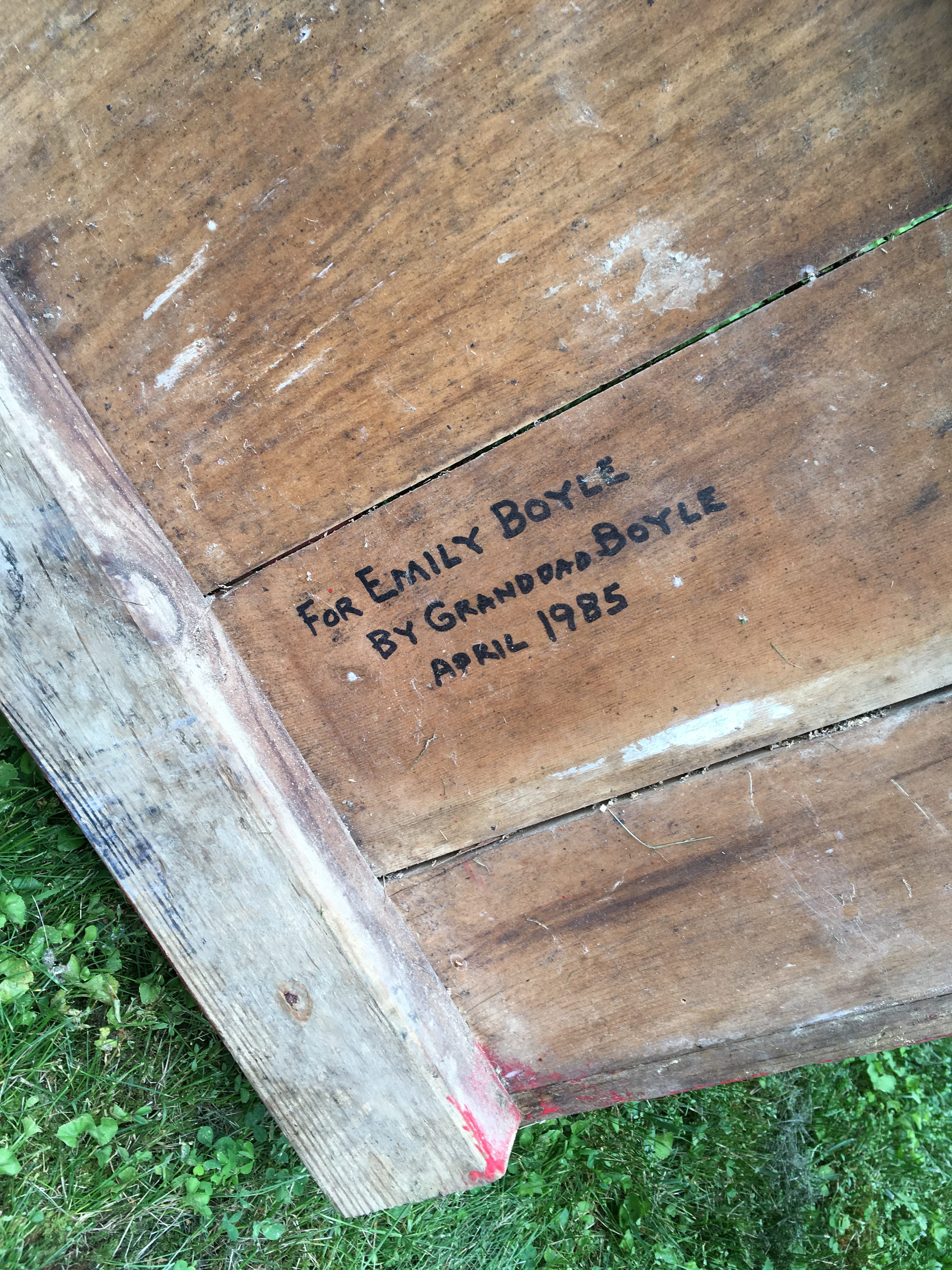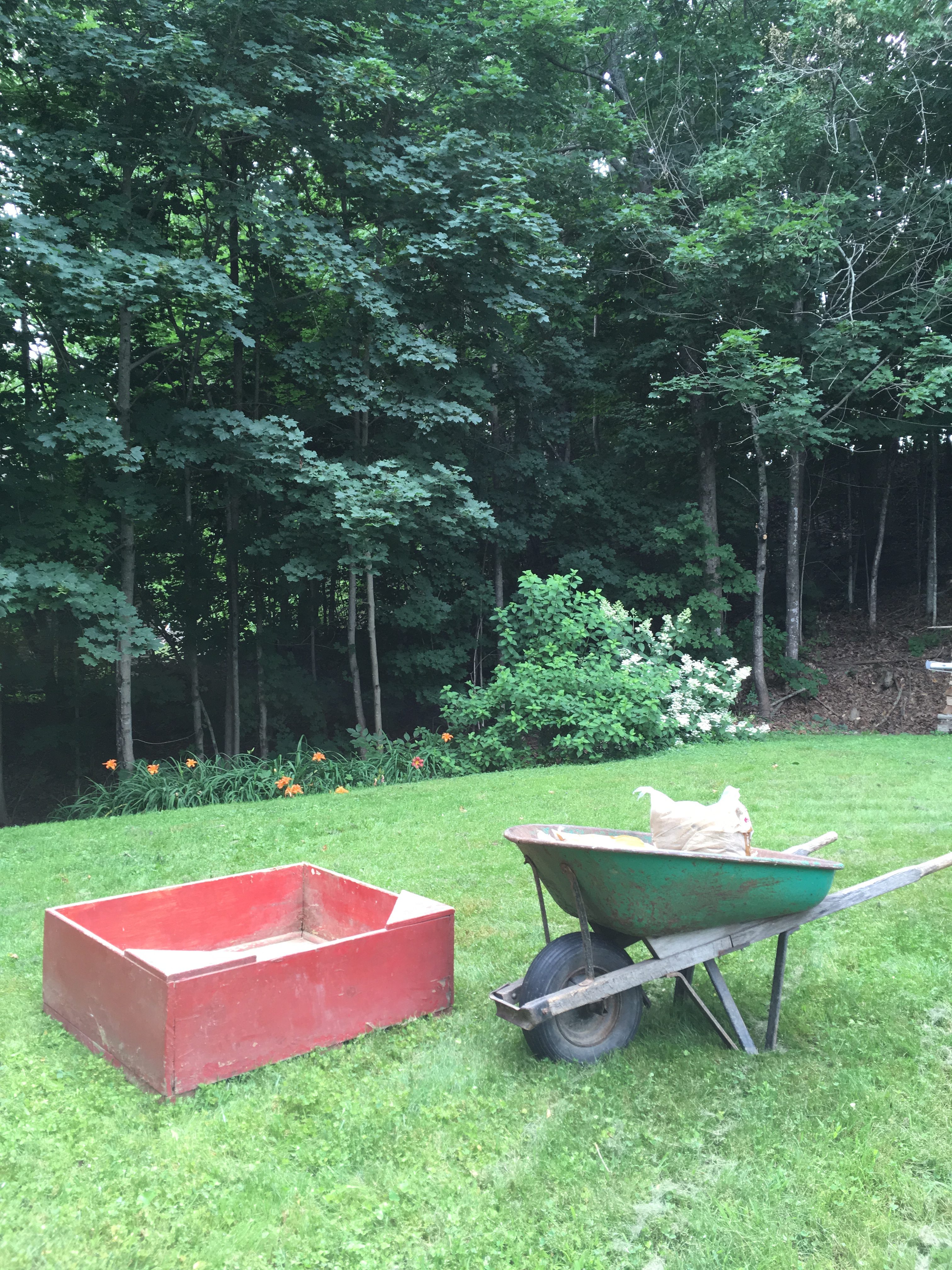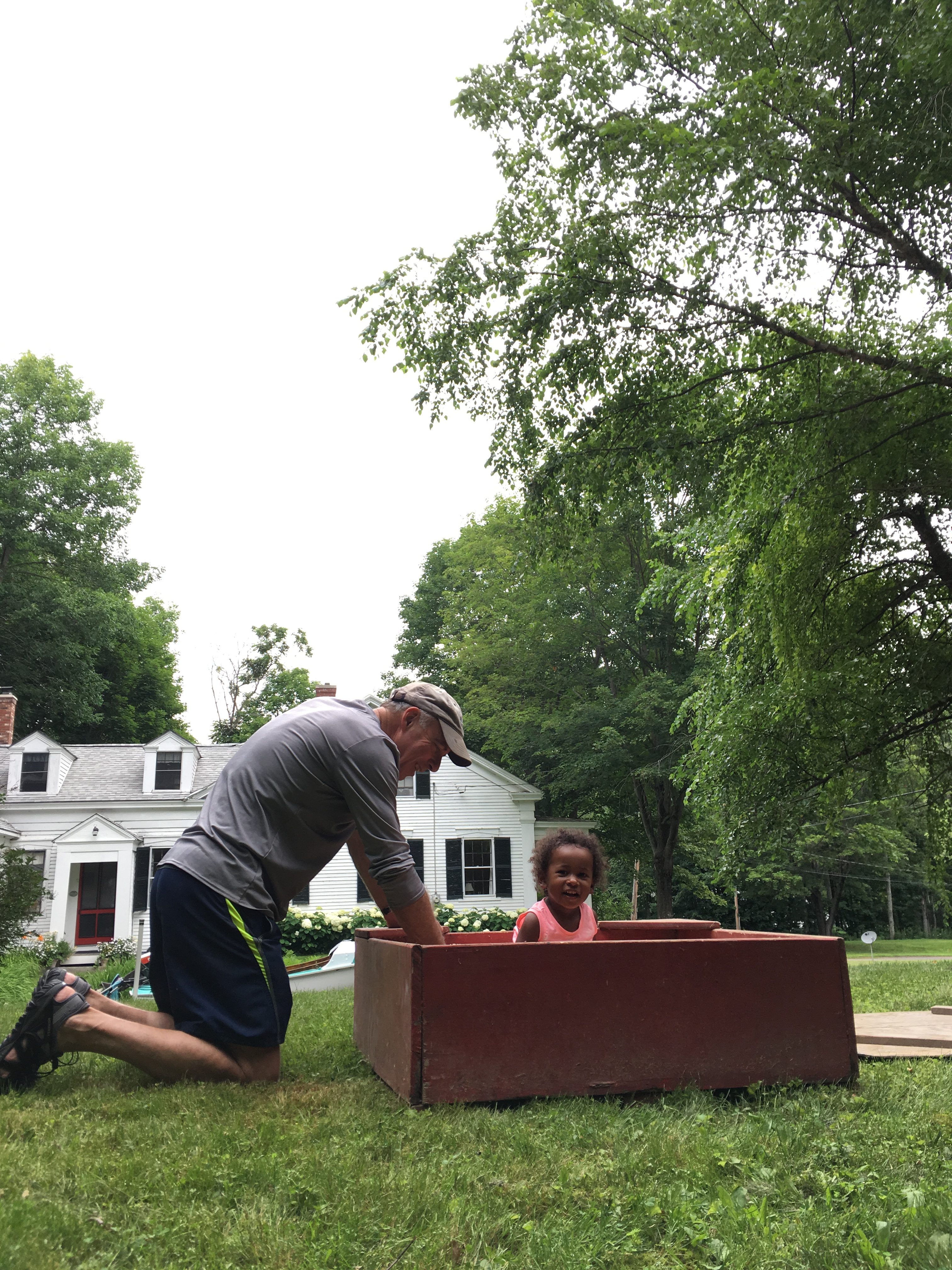 This deliberate and focused little granddaughter couldn't get enough of her new little nook and the endless scooping she can accomplish for hours on end. With Solo cups, a serving spoon and two of the endless cottage cheese containers that seem to multiply at my parents' house and crack my siblings and I up on a regular basis.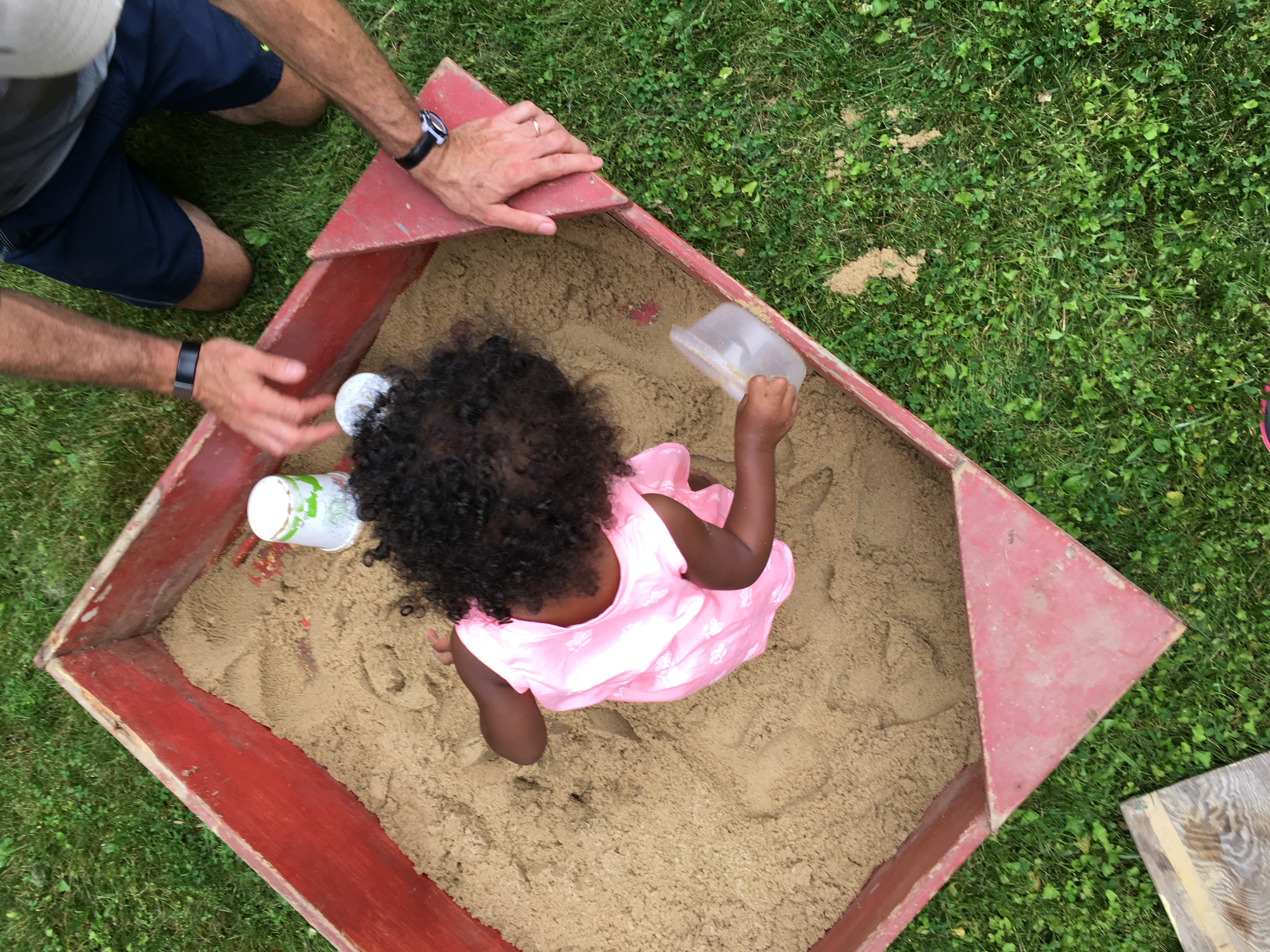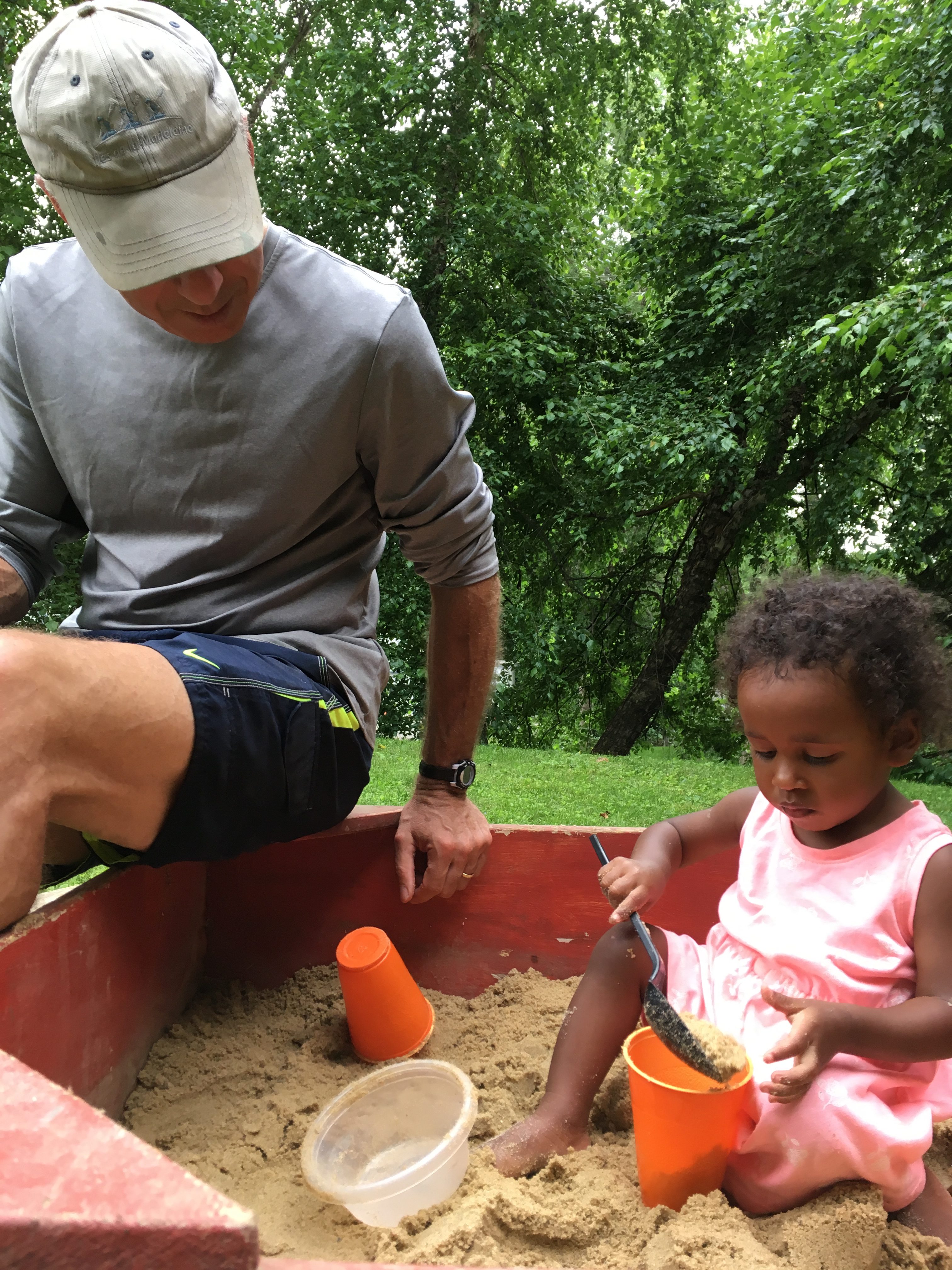 If you need us, we'll all be out at the sandbox, scooping sand into Solo cups with a serving spoon. Thanks, granddads!