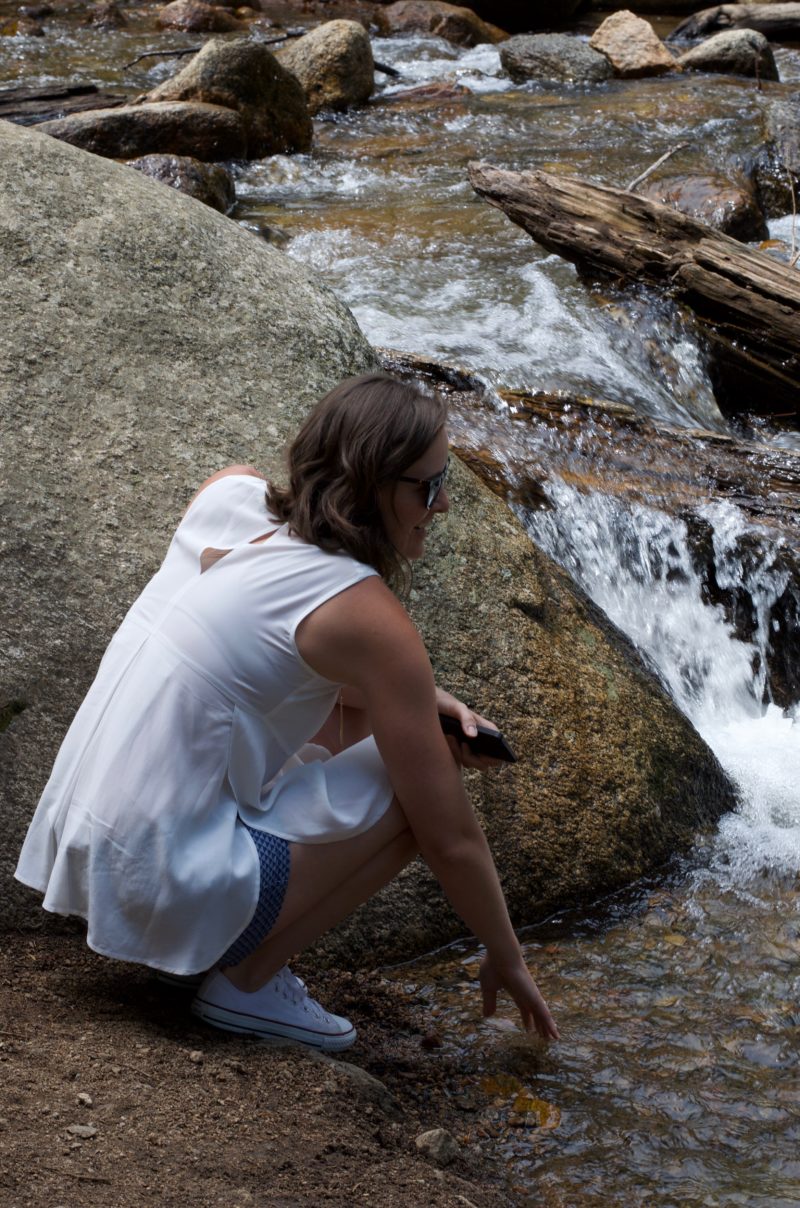 We're on vacation! Sort of. Mostly. Michael, Maya and I hopped on a flight on Monday to Denver, to spend time with his family for a week, and then we'll head to Maine, followed by Dublin, then back to Maine for another little while before returning to Houston. I'm still writing for Romper while I'm on the road, and for the Irish Mail on Sunday as well, but neither of us are tied to an office or students, so we're taking full advantage of school summer vacation!
We have been very grateful this past year to have had Michael's sister (for whom Maya is going to get her flower girl on later this summer) babysit for us often in Houston, but she headed back to Dublin in early May and we've been short a trusted babysitter! When Maya's grandparents (interchangeably referred to as "Gimp-Gimp" this week by their tiny granddaughter, in pronunciation only. We're fairly sure she doesn't mean it descriptively 😉 offered to take her for the whole day, we couldn't get in the car fast enough!
We spent today driving through the mountains without having to dole out snacks every ten minutes and without having to crawl in the back after an hour of grumping from the tiny toddler (I swore I'd never be that mom but man does she hate that car seat). It was glorious, as were the totally arid, not-at-all-sweaty weather, the killer view and the stellar company. Michael made all the plans, as usual, and I was grateful just to (mostly) follow the GPS or keep him company.
We started with brunch at the Country Road Cafe in Evergreen, which was well worth a much longer drive, stopped for peaches by the side of the road and ended up with yellow cherries instead, then took a windy drive to Echo Lake and stopped at some random waterfall along the way. We ended our day with a quick stop at Red Rocks (we weren't dressed to hike, which would have been a little nicer and less overcrowded) and then picked up donuts for our crowd back home on the way.
Here's a photographic rundown of our lovely day away. Thanks, grandparents and Maya for letting us escape!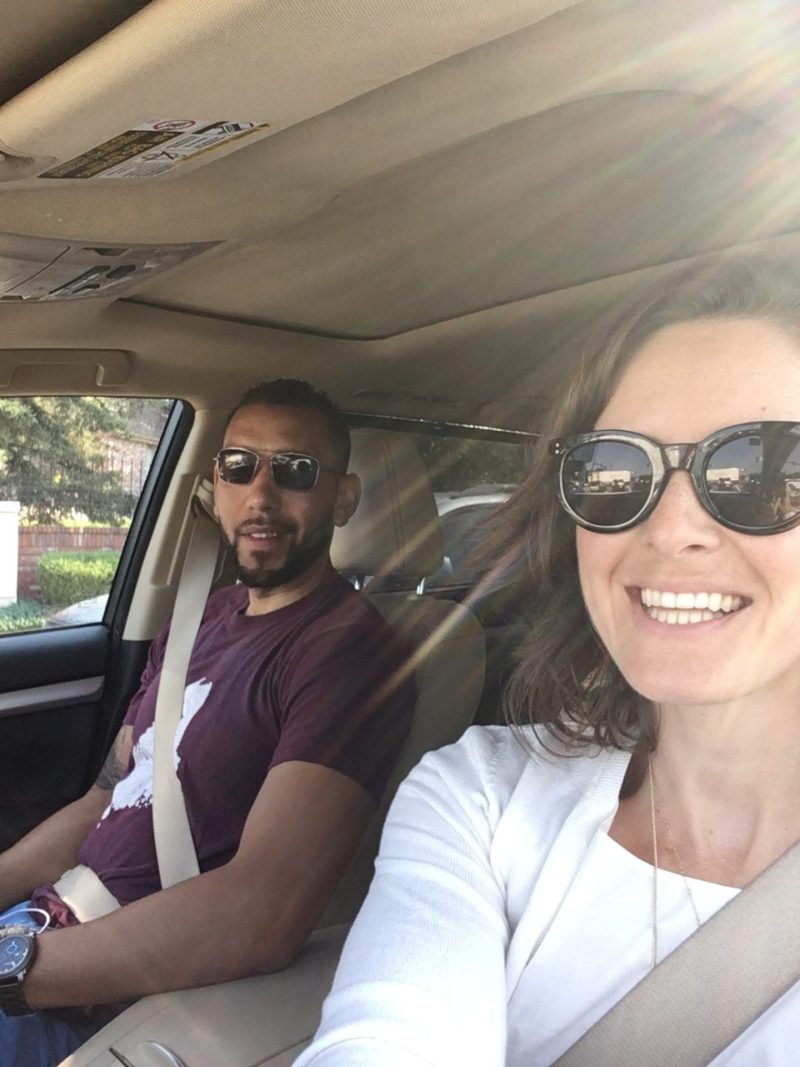 My handsome brunch date. There's something about this latest haircut that reminds me of our college days 10+ years ago.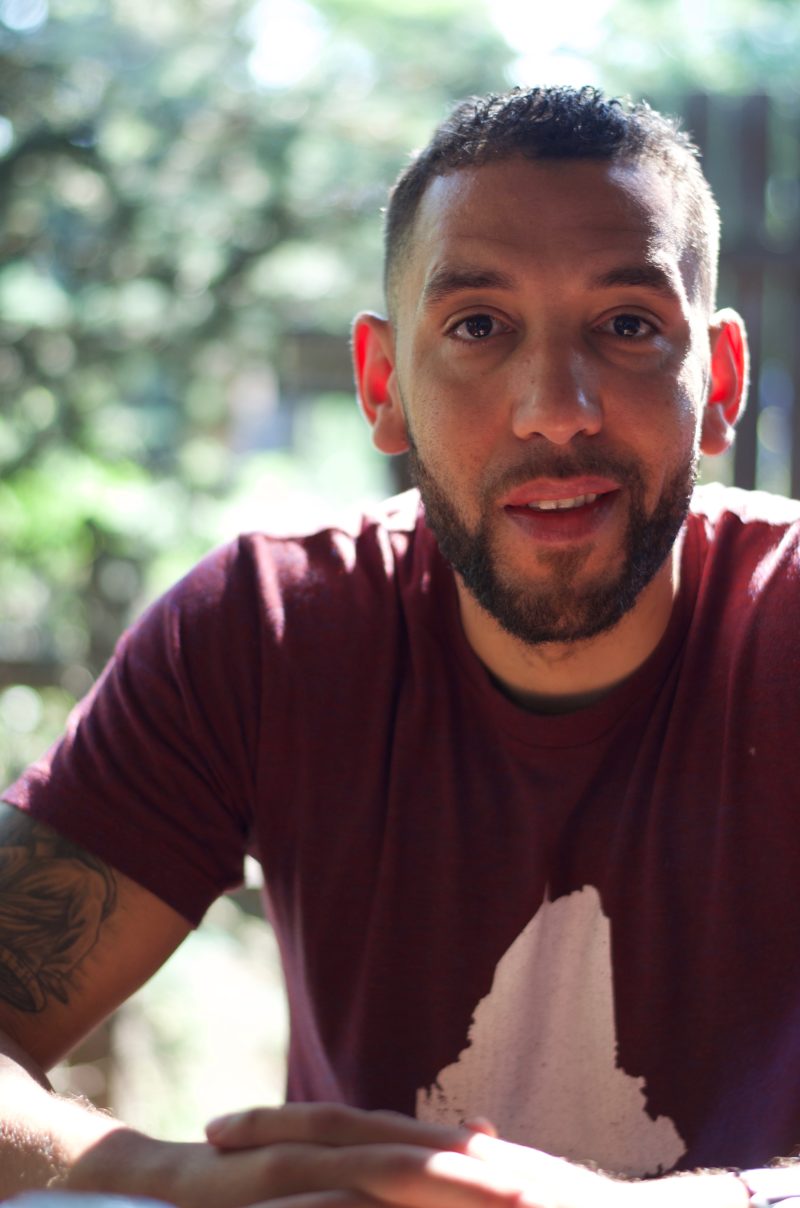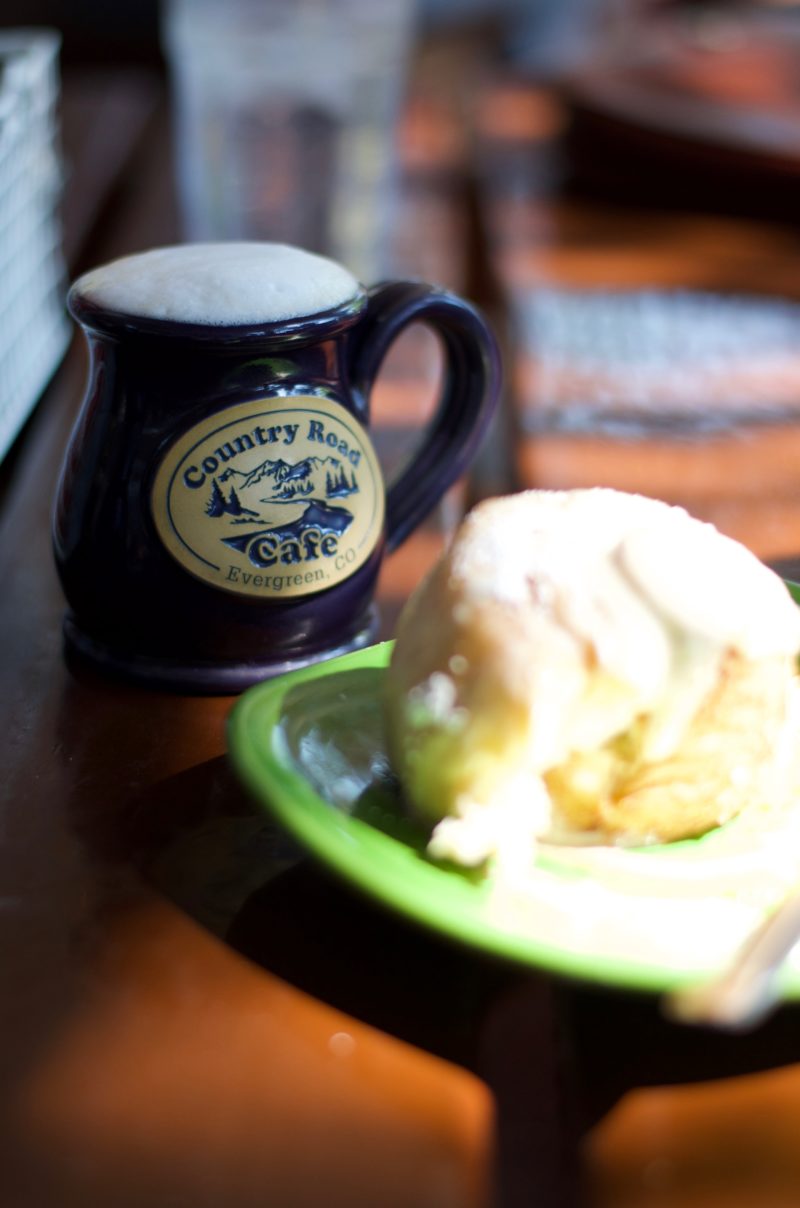 And almost equally handsome cinnamon roll!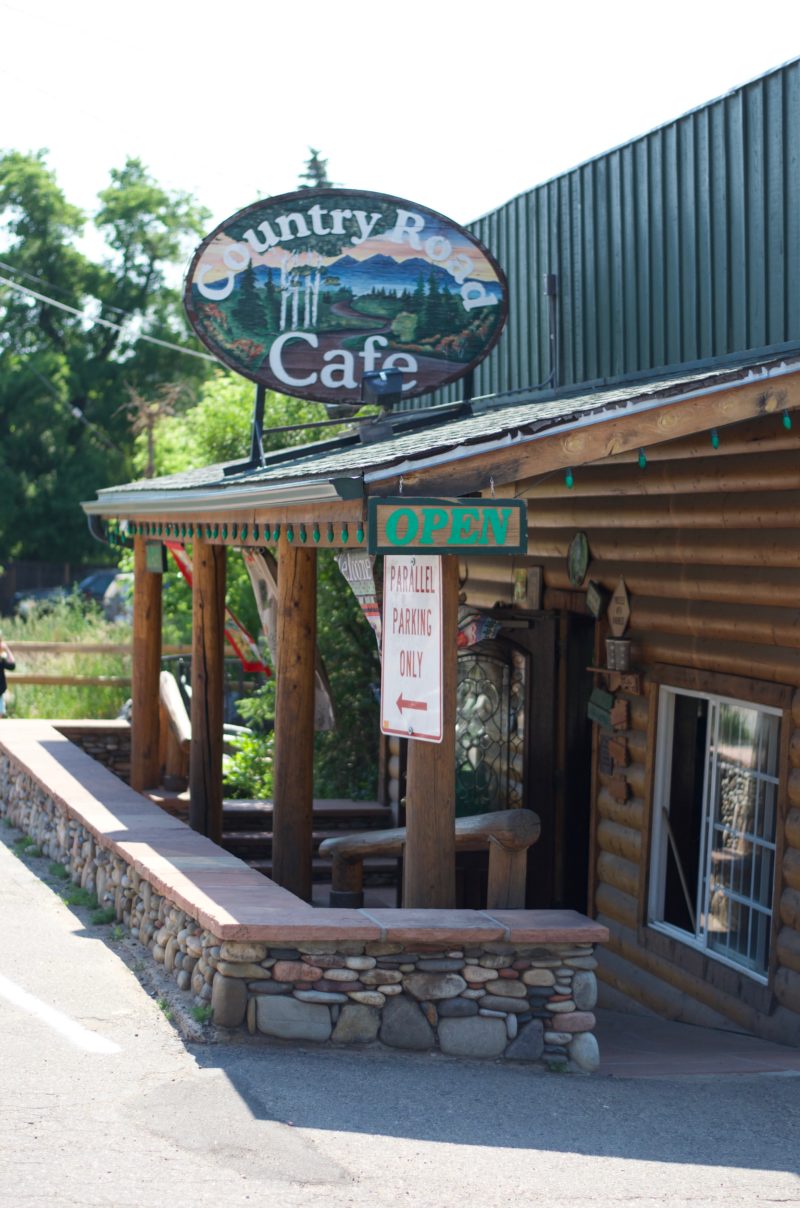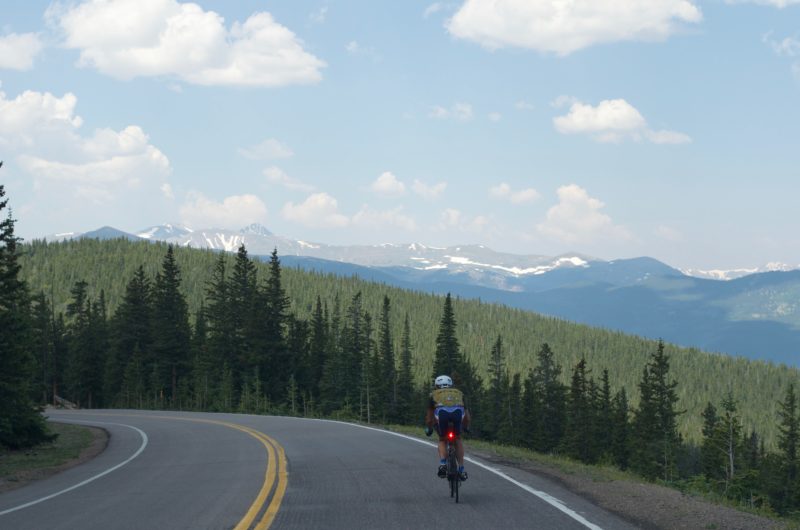 So many crazy cyclists along these winding roads. This guy was going 40 miles an hour! Made me think of my dad, who I'm pretty sure still has Tour de France dreams.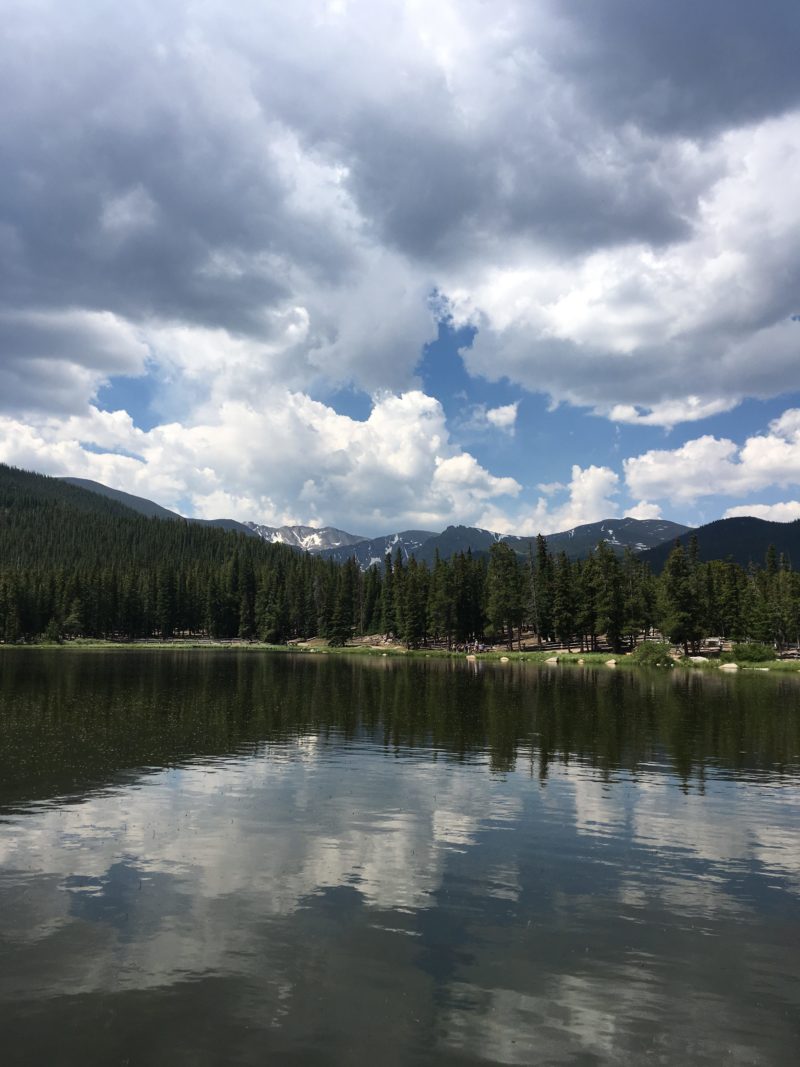 It was fun to see the mountains we skied in January and April still spotted with snow. Michael's already plotting several return trips next winter.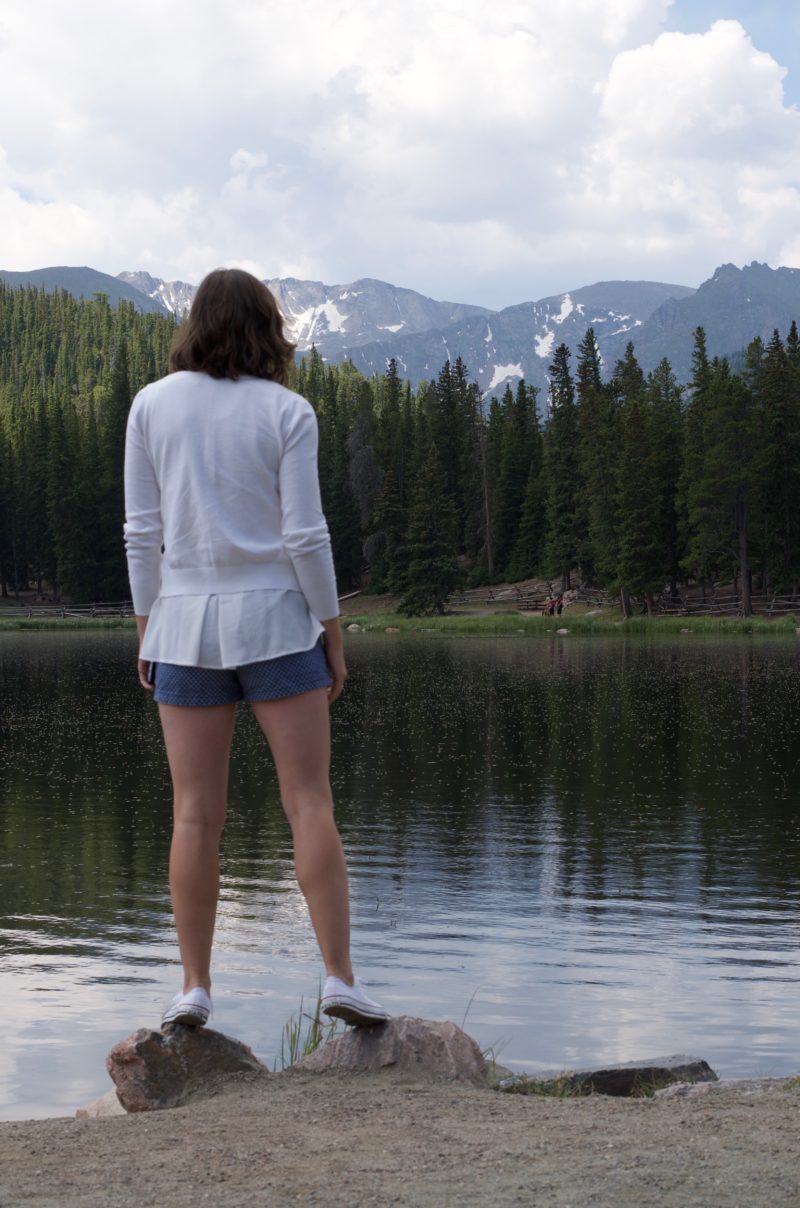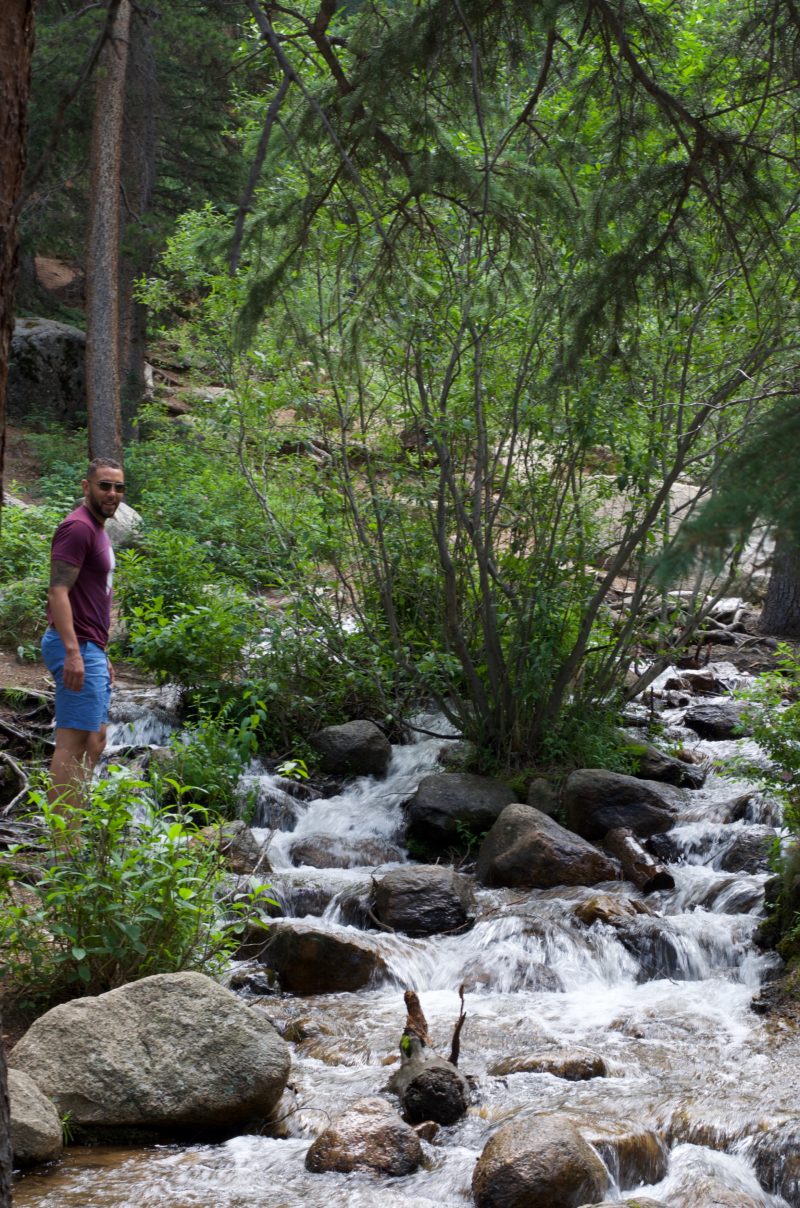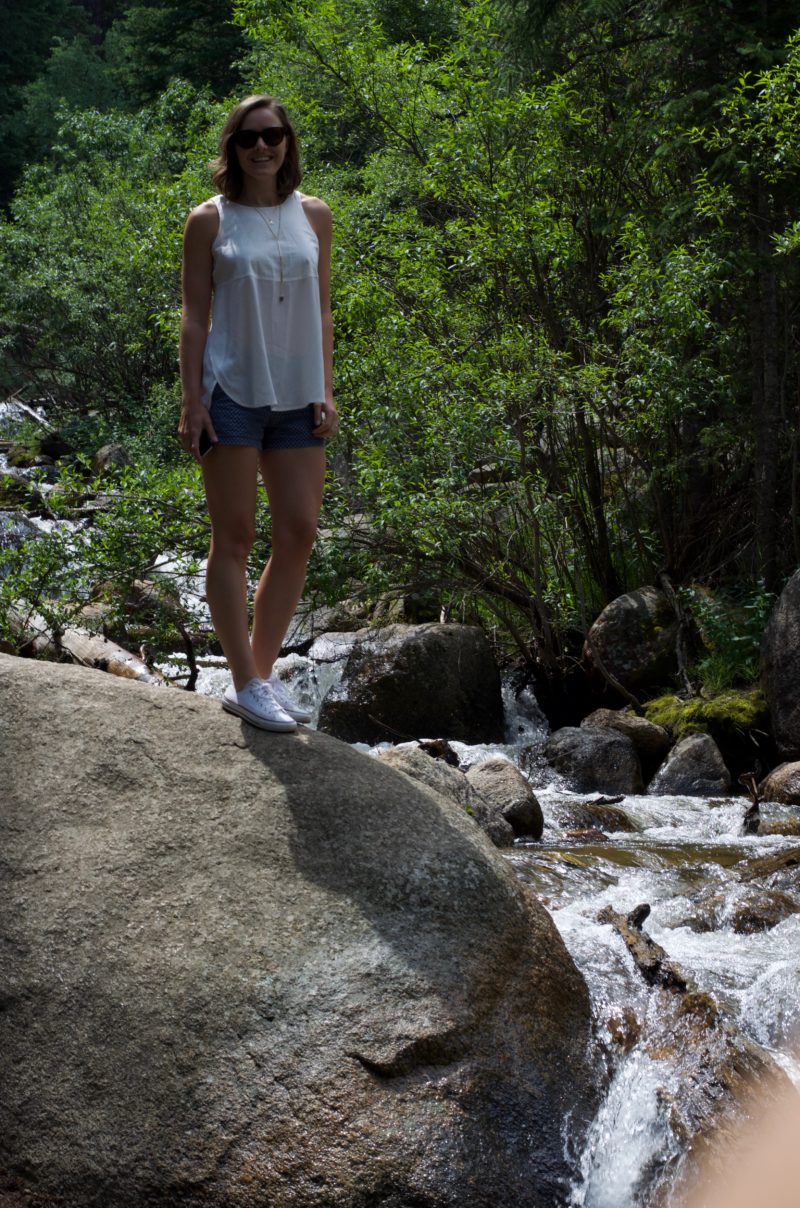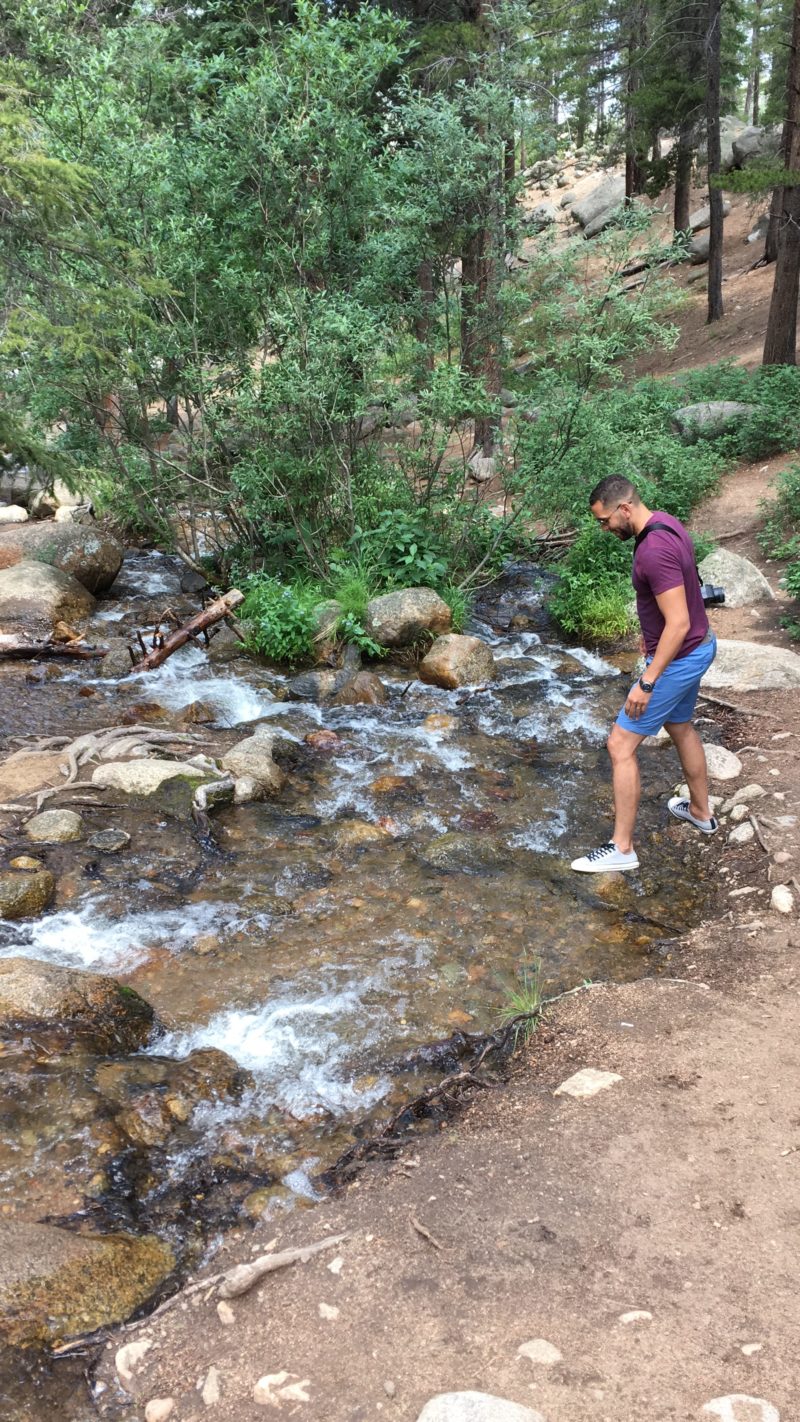 Michael hopped over the stream to take a photo of me and then took awhile to get himself back. There's a funny little video of it on my Instagram!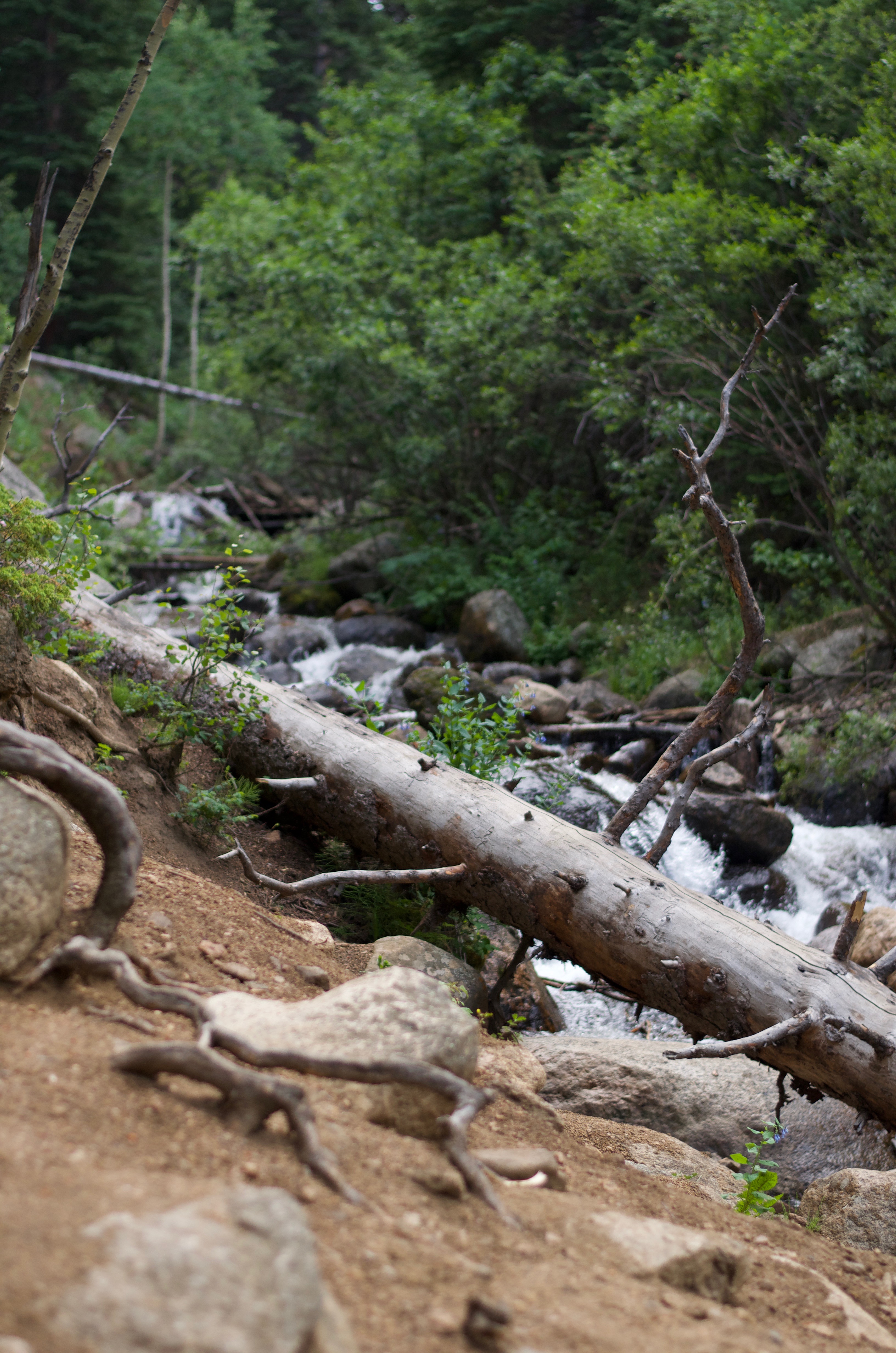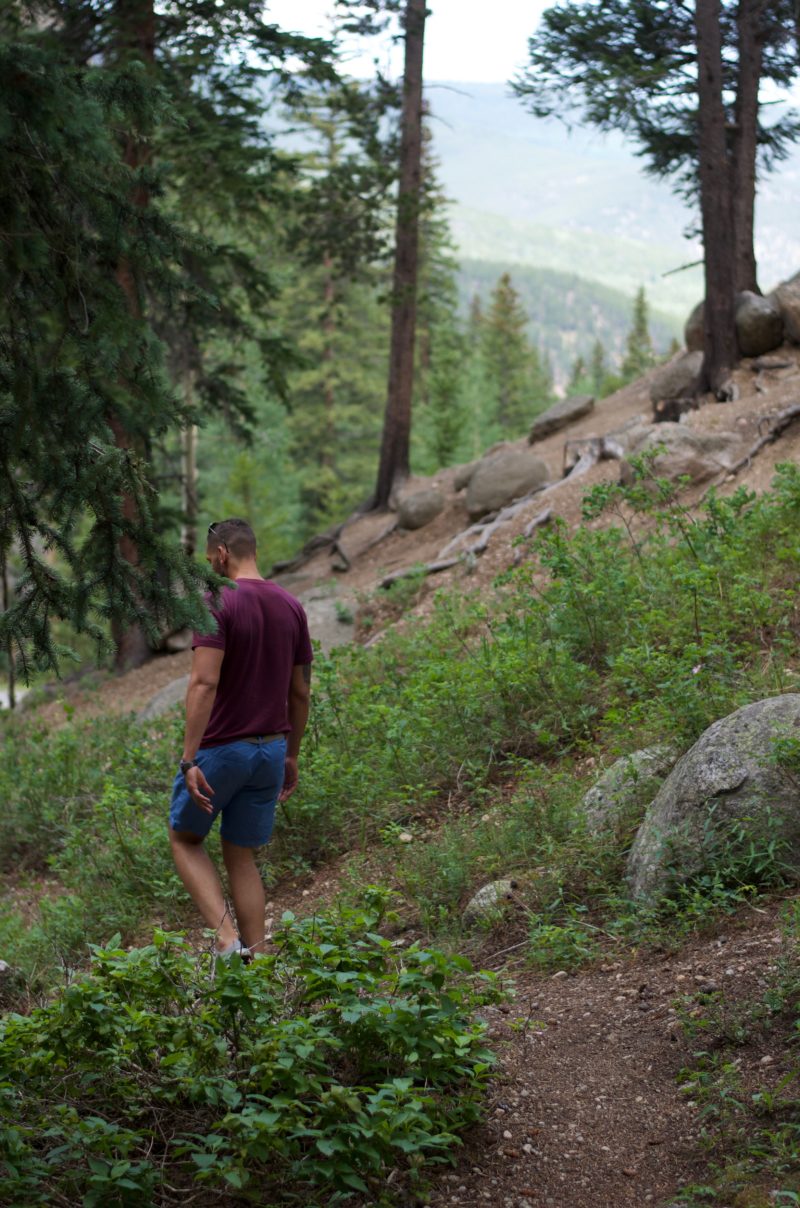 Red Rocks was cool to see for five minutes, but had we been more appropriately dressed for hiking we would have preferred that version. Too many people and guard rails!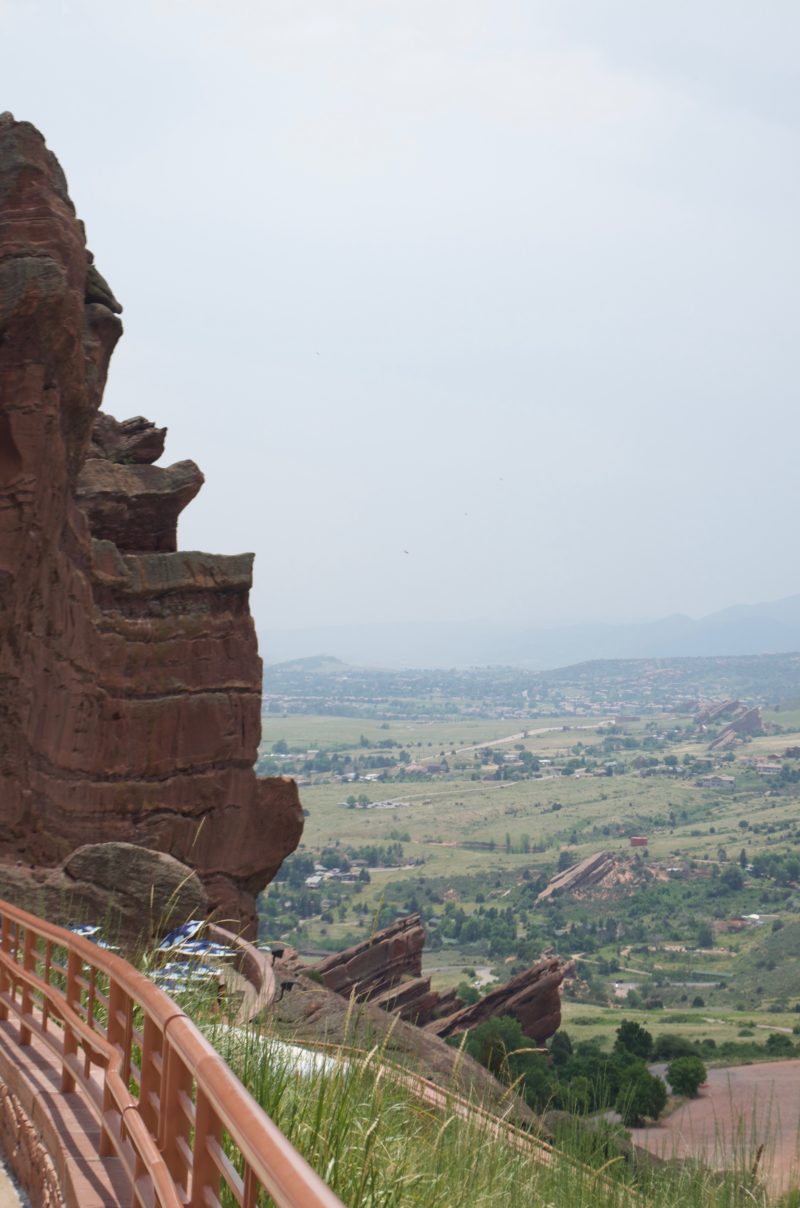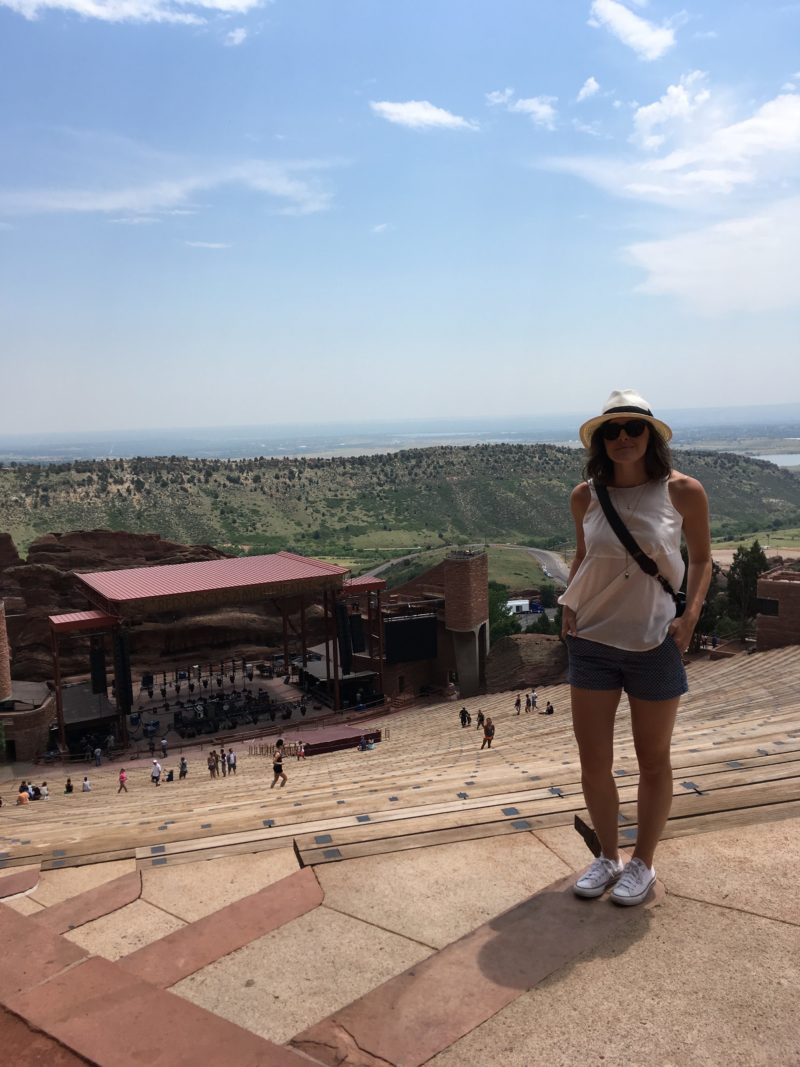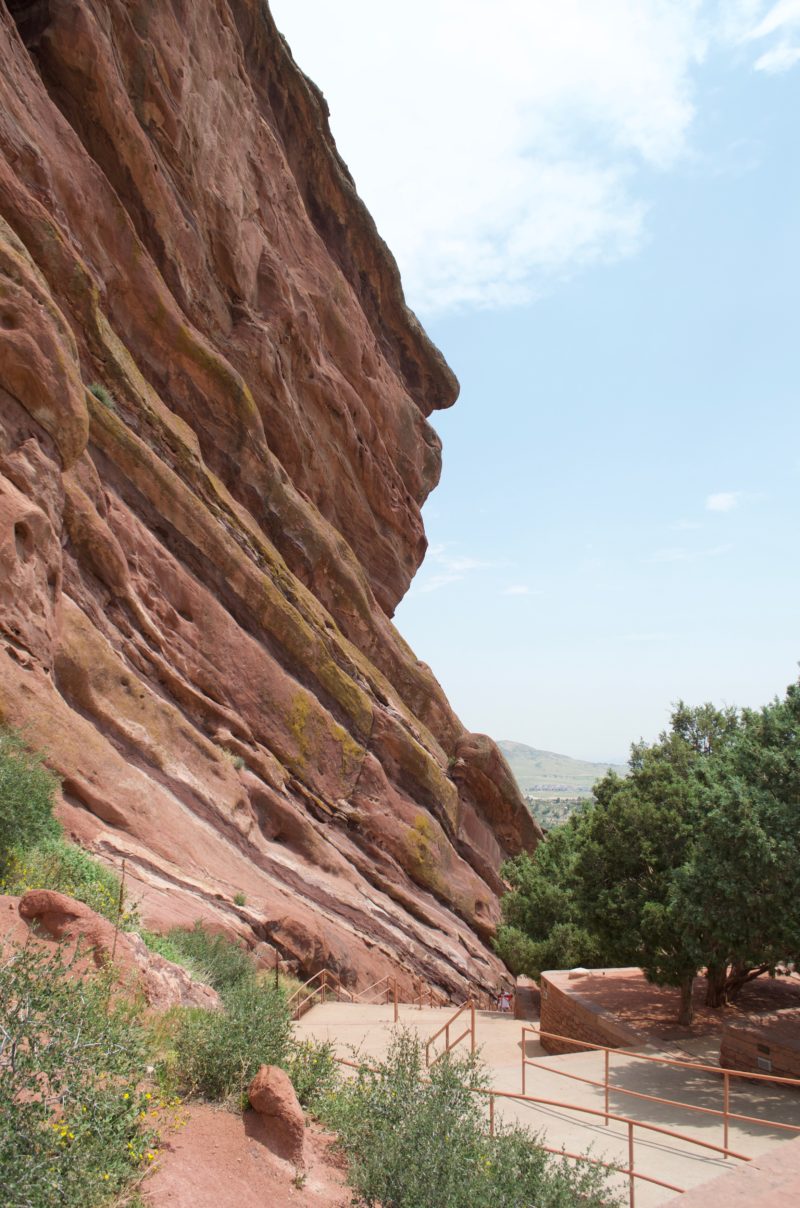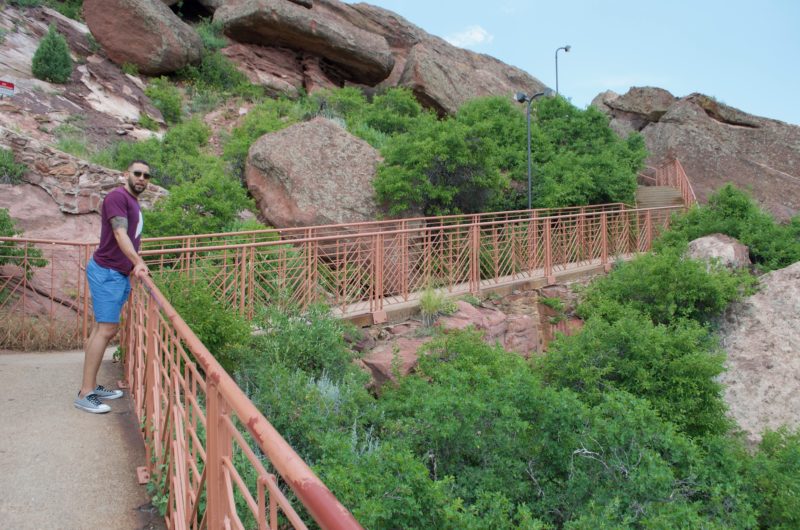 Our faces both say it all. We were much happier stuck across the river 😉
But we're both happier having spent the day together, and grateful for a summer of grandparents who request Maya's full attention from time to time!