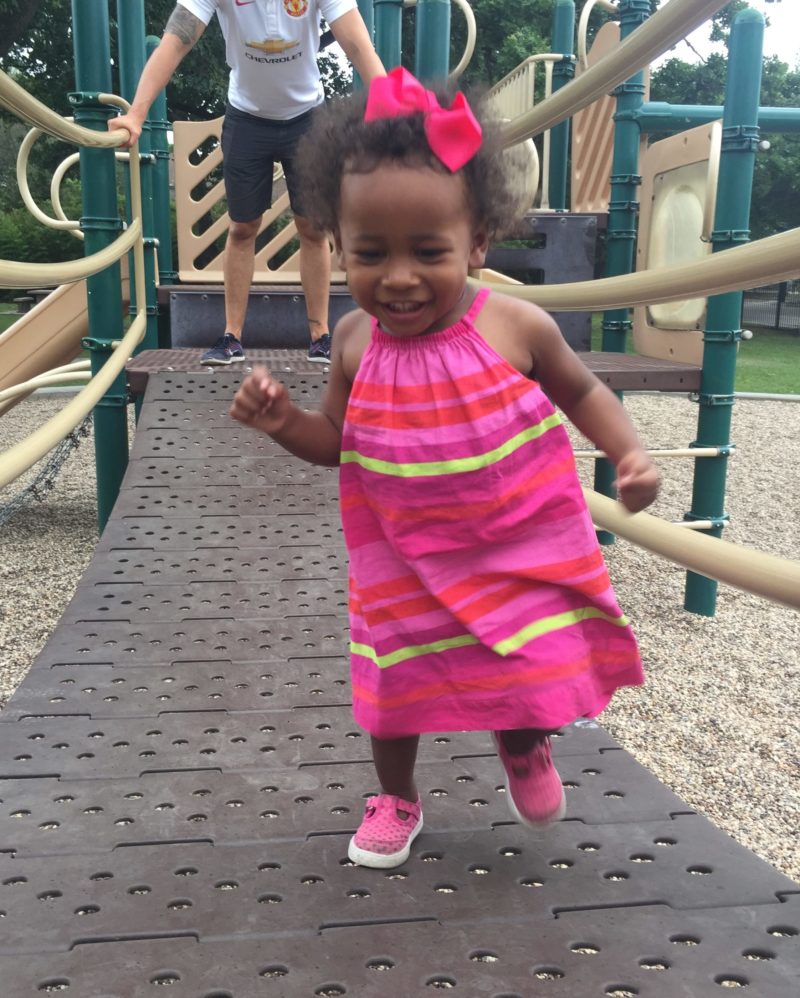 This week… illustrated with some (mostly unedited) photos from my phone at the bottom. That's always my favorite part of this type of post, so for those as nosy as I…
Maya woke up at 4:30am one morning (2 year molars, we think) and only wanted to be held in your lap sitting up. No cuddles, but she insisted on falling asleep sitting up.
The AHCA and Jordan Edwards broke my heart this week. When will it end?
Daycare called to say they thought Maya had a spider bite and "she needs to go to the doctor to make sure it isn't going to eat the flesh from the inside, lay eggs, and hatch." Cue me freaking out for six hours before I could take her to the pediatrician, who decided it looked more like one of her enormous swollen mosquito bites and prescribed some steroid cream. Ugh.
I've been proctoring make-up state standardized tests all week, and I'm still so torn as to standardized tests. These kids need to pass English I, English II, History, Biology and Algebra before graduating. And I can report that much time has gone in to training them to pass. Wasted time drilling facts? It's a tough one.
I've been tutoring an 11th grader who is really struggling to read, which has broken my heart for how isolated he must and likely will feel for the rest of his life. What a gift – a gift I often take for granted – that I can read and enjoy it with all my heart. Also, how do you make it to 11th grade unable to read more than single syllables? Ugh.
I went walking with a friend one evening this week and along the bayou there's a field of wildflowers – black-eyed Susans and Queen Anne's lace, the latter was my Grandma Catharine's favorite flower. I've been missing her quite a lot lately.
We've been watching (I use we loosely here) the NBA playoffs. Michael's Celtics and our collective Rockets are both in the playoffs still, meaning my television has been monopolized every evening lately. When I can squeeze in an hour, I've been watching the newest two seasons of Call the Midwife. Did you know it had new seasons? That was such a fun treat that resulted from this post! We also watched the latest season of Catastrophe, which we loved before but didn't love so much this round. It was a tad depressing and six episodes is not very many!
I've written some passionate articles for Romper lately – like this one about helping foster kids, about things you don't think about until you're an adoptive parent, and tricks I actually use to get my kid to sit nicely at a restaurant.
I think I've developed either carpal tunnel or really bad tennis elbow that stretches down to my wrist? Lifting all 20 pounds of Maya isn't the easiest at the moment. Thank goodness she's so tiny! Any carpal tunnel fixing tricks?
We're heading to Dallas this weekend for a two-year-old birthday party. Fingers crossed Maya stays chill for the whole ride!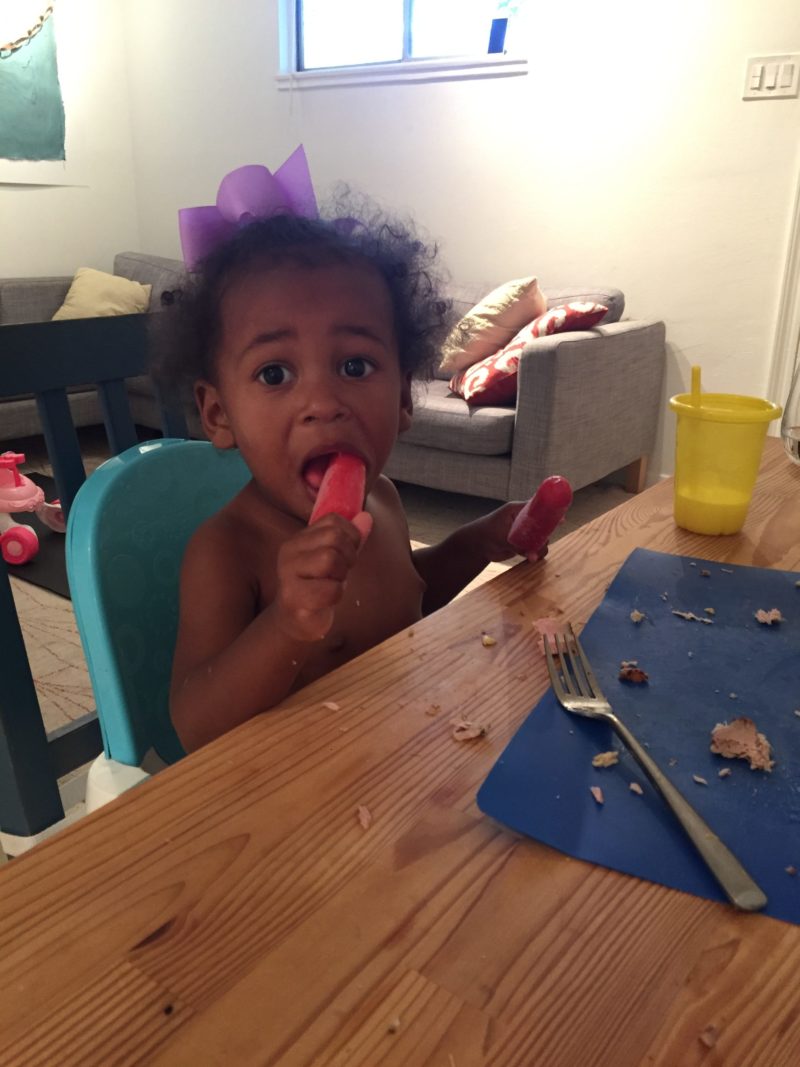 Maya requisitioned my popsicle when I got one out for both of us. A cute little video on my Instagram as well…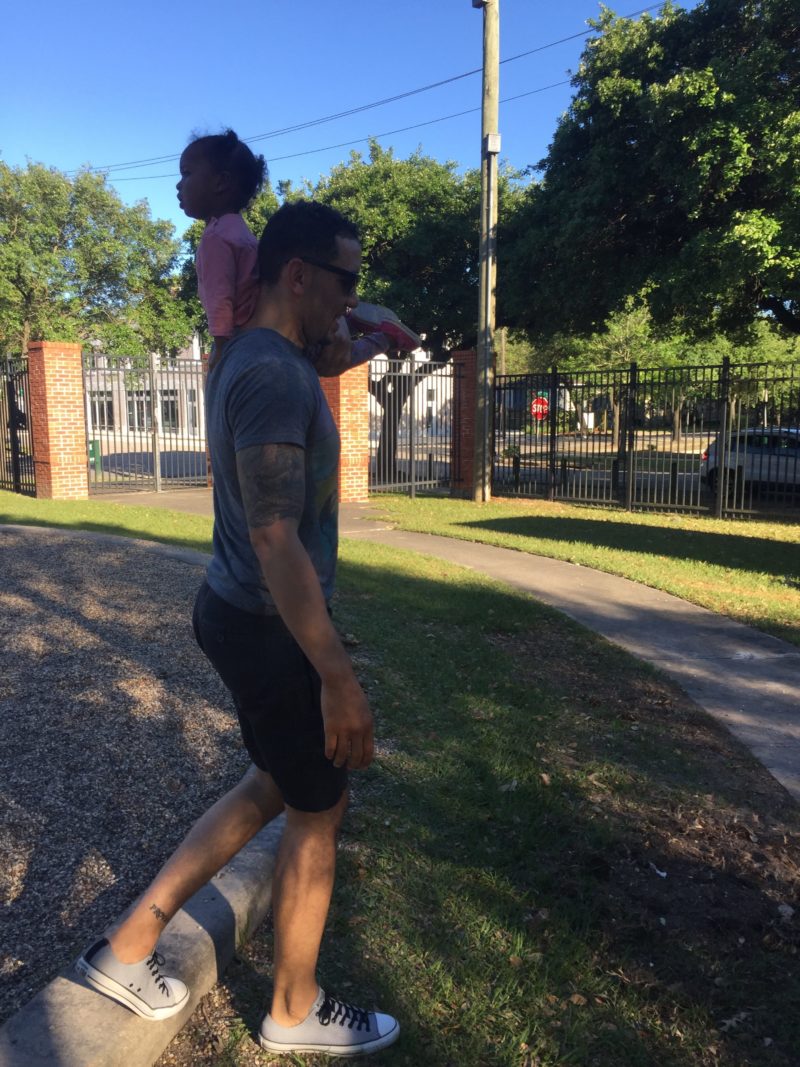 Sometimes we need the big guns to leave the park.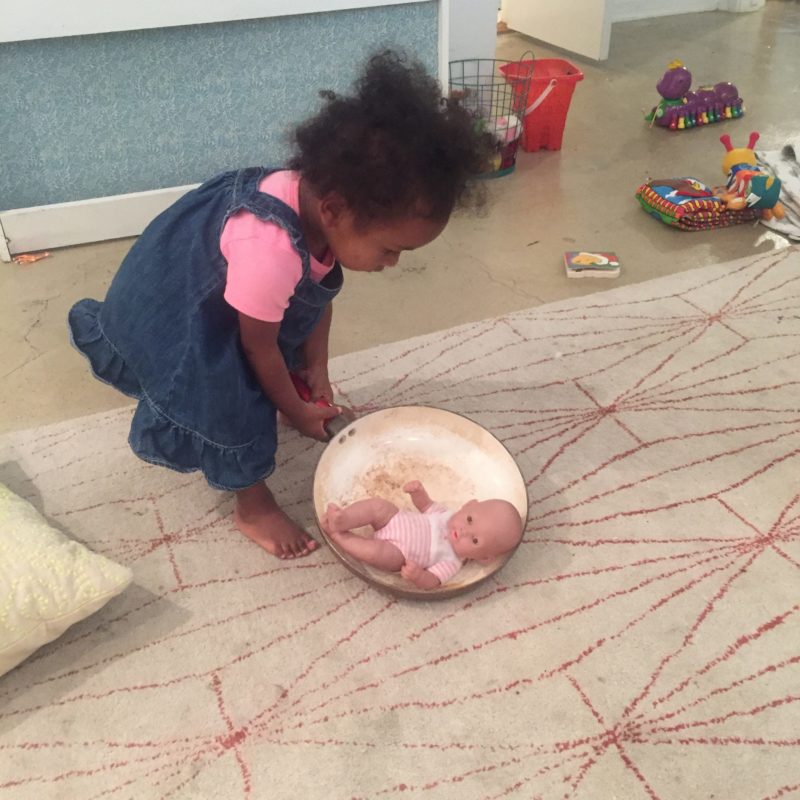 Maya using an old pan to make soup? She took baby out and said, "Hot, hot!"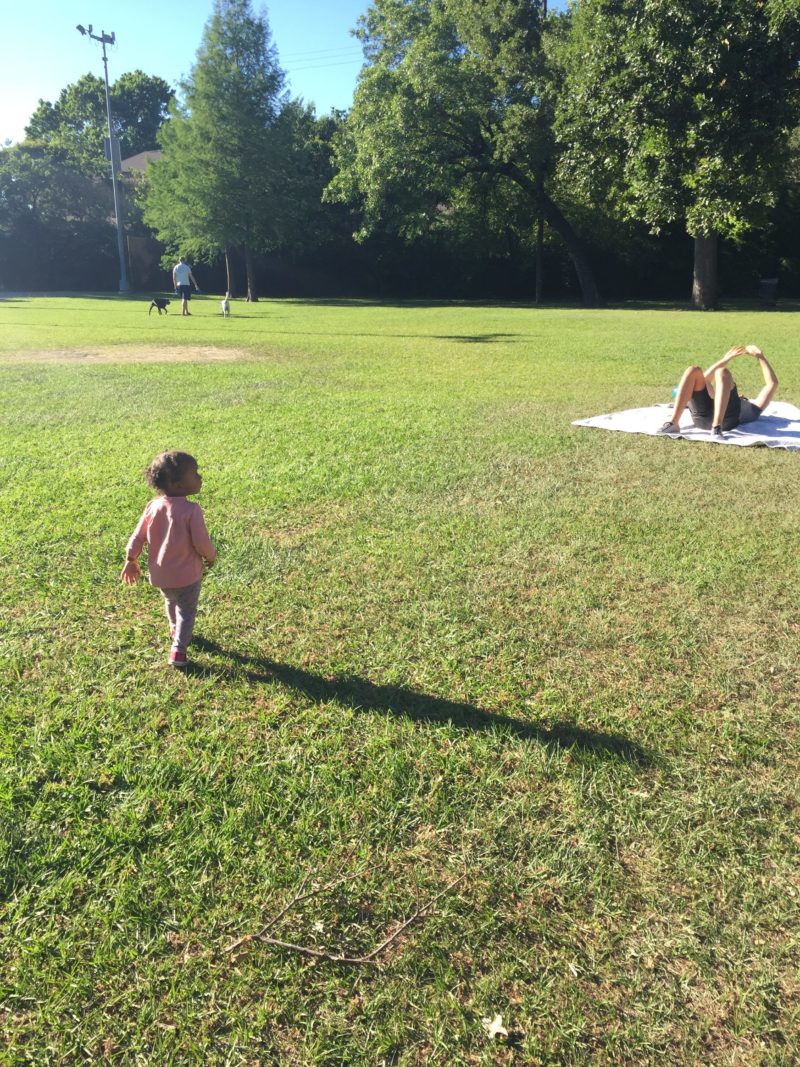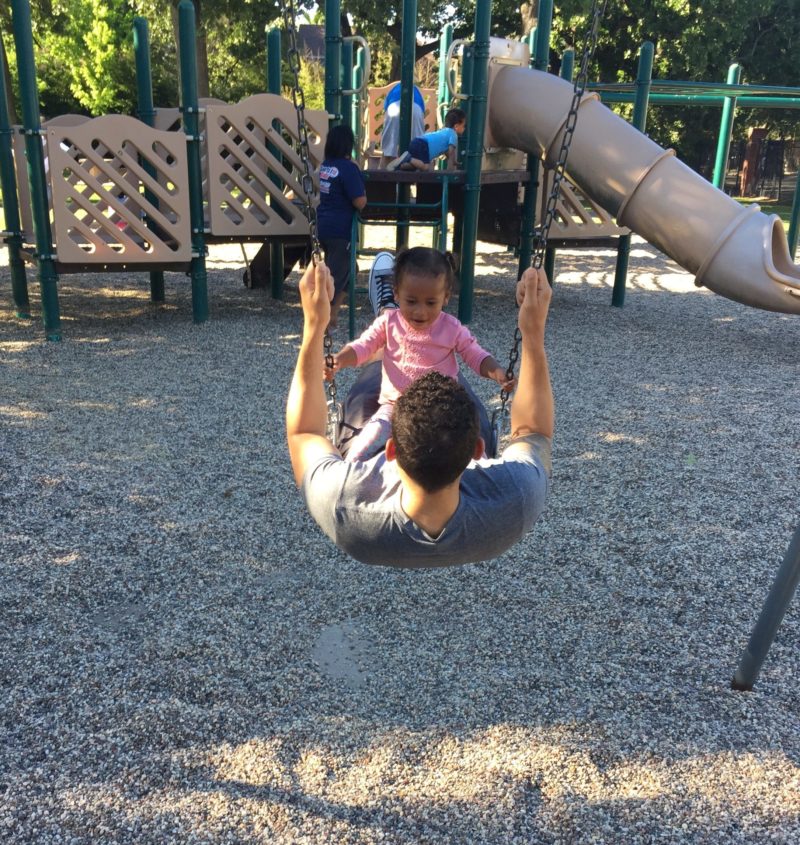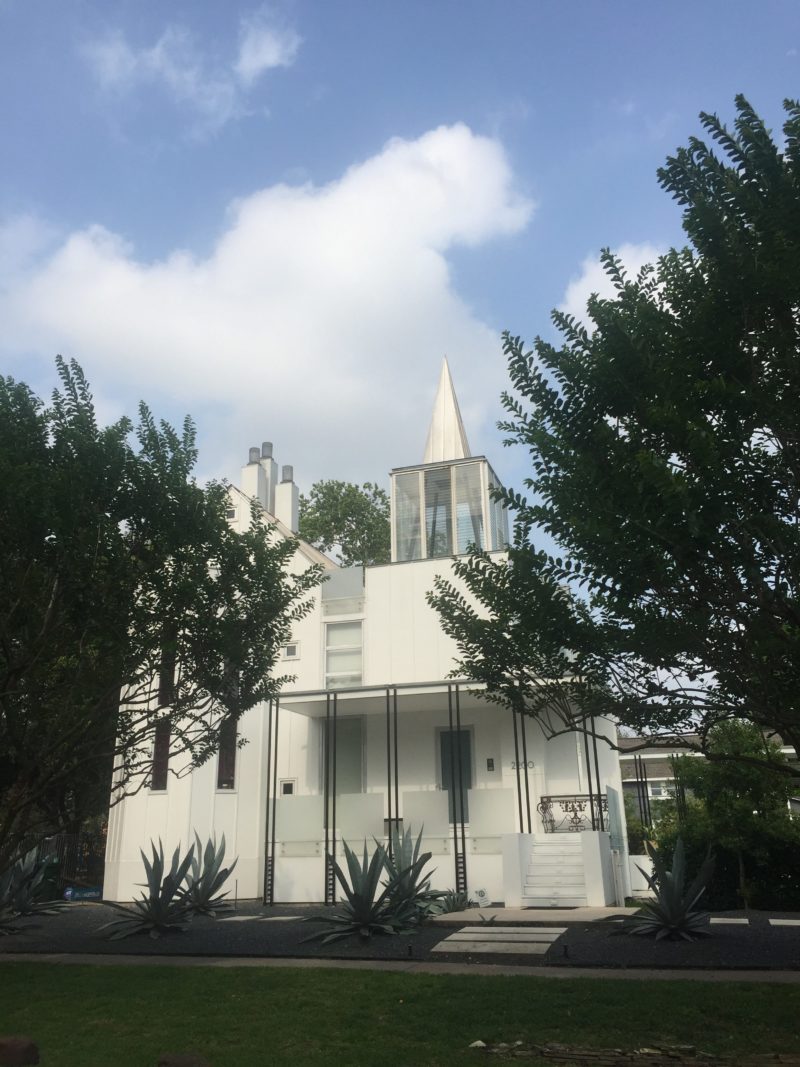 Apparently a modern take on this house. Love our neighborhood architecture.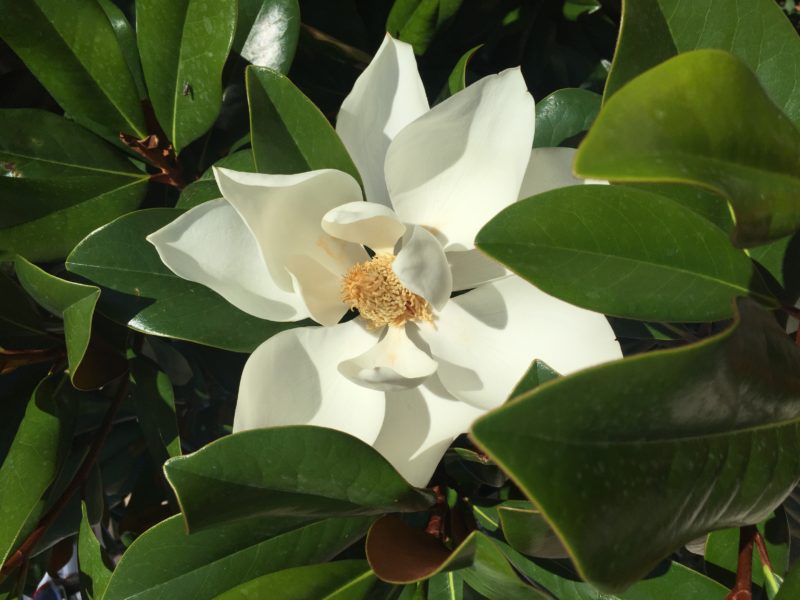 Love when I catch magnolias at nose-level. It's rare!