Before the Christmas plague arrived and took nearly all of us down, we tried to get outside with Maya for at least a few minutes every day. Clearly we've been away from Maine too long because that sentence shows exactly how wimpy we are. Ha!
One day we bundled and took a walk out in the field behind my parents' house. I really wanted to walk in the woods, but it was so cold we just walked to the tree line and back again. Maya lost a mitten somewhere along the way, but we retraced our steps and found it on our return.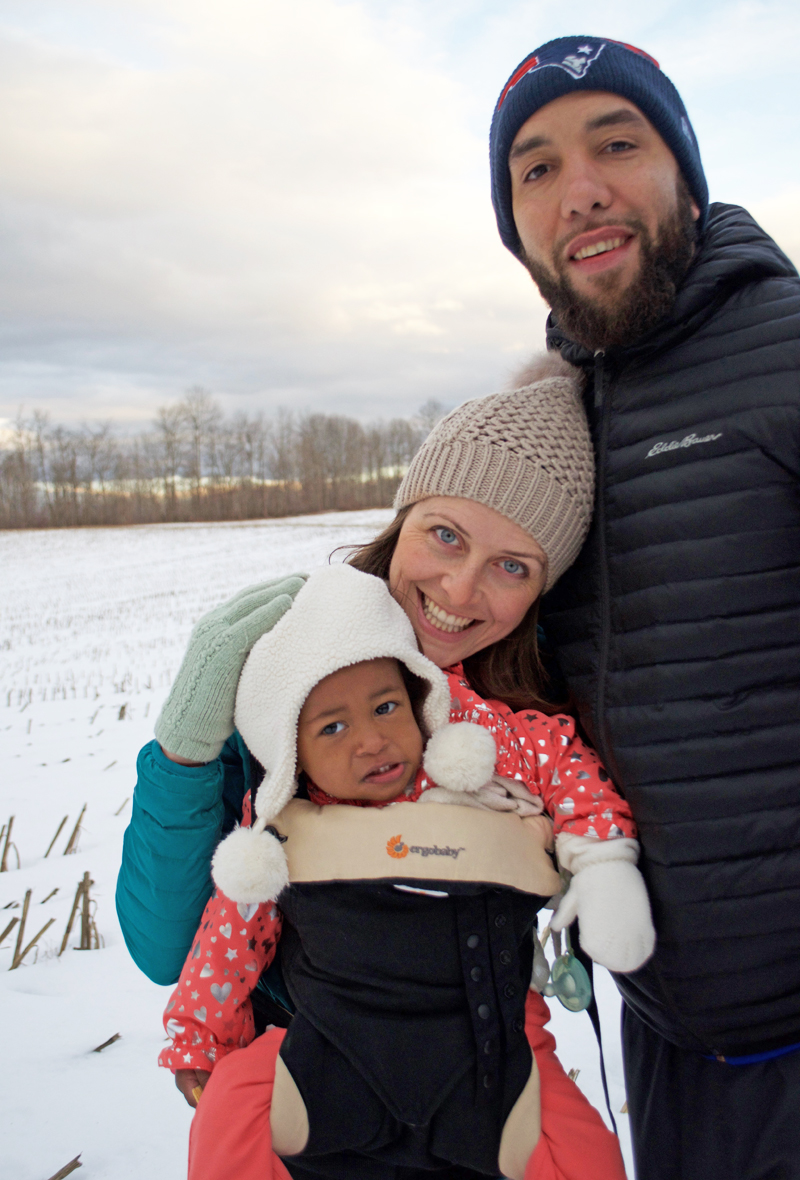 Thanks to various family members for letting us cobble together warm outfits from your belongings! Michael robbed my mom's Patriot's hat (and almost didn't give it back), and I had to borrow a warm coat and gloves.
Maya was in the beginning stages of the Christmas green goo, so she had her lovie and pacifier tucked into the Ergo just in case. She's also got a piece of cereal in the hand that lost the mitten, probably the reason for the mitten shirking to begin with!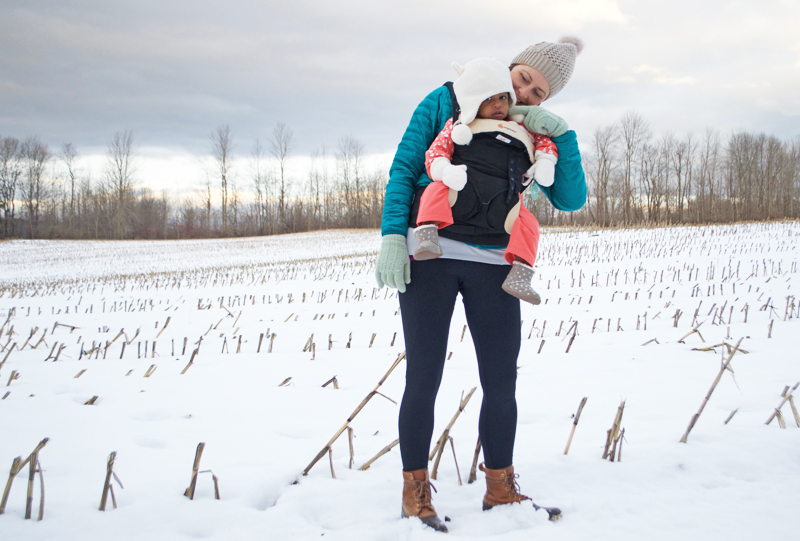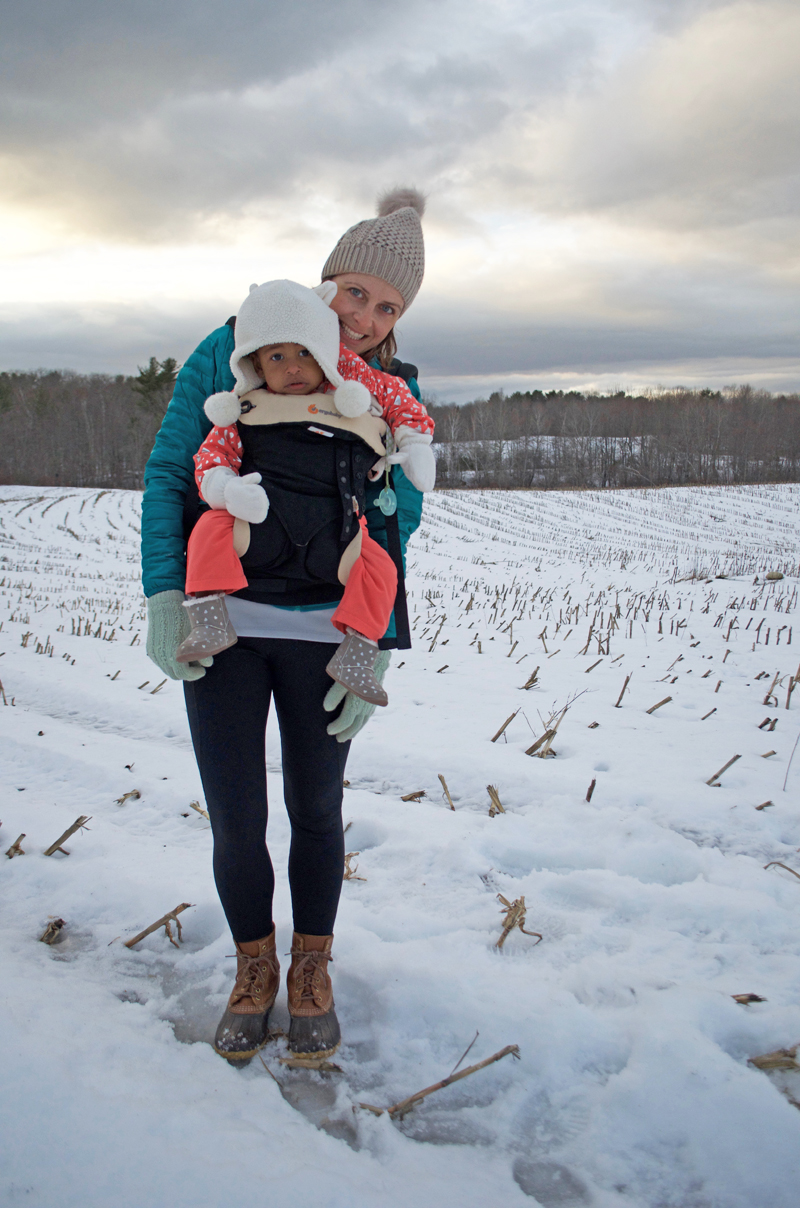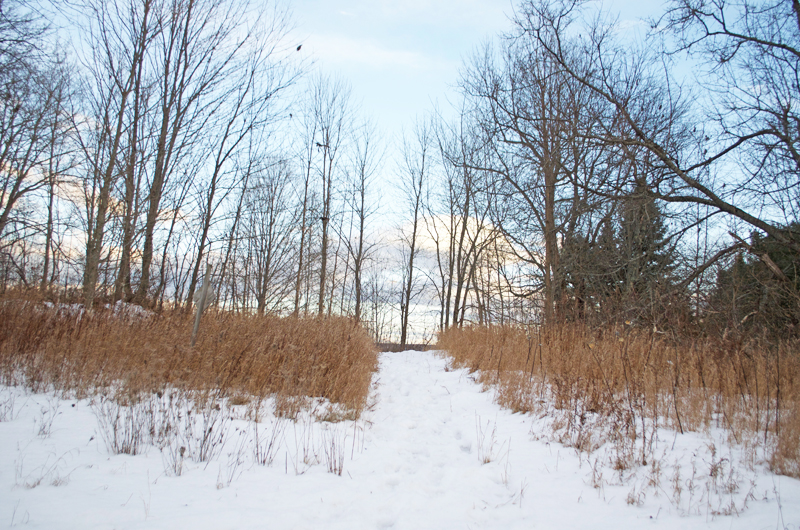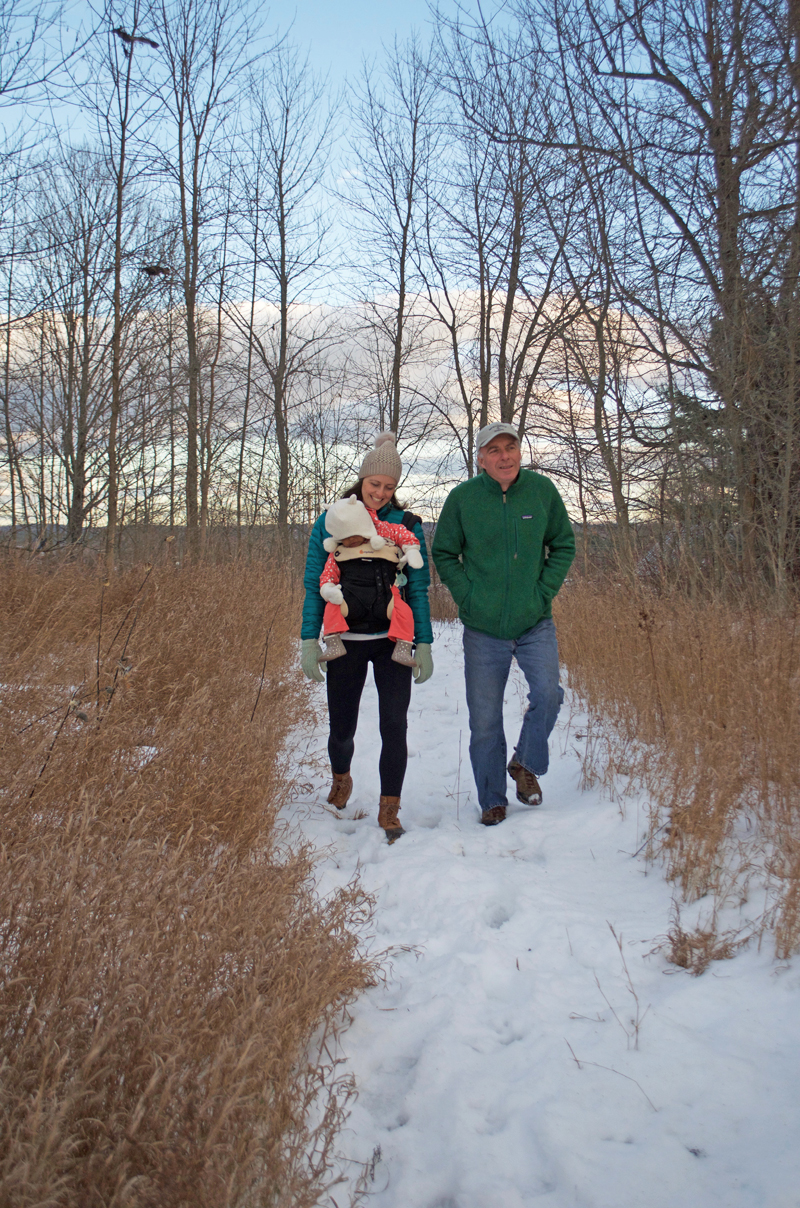 Poor Maya, I couldn't always see when her hat had fallen over her eyes.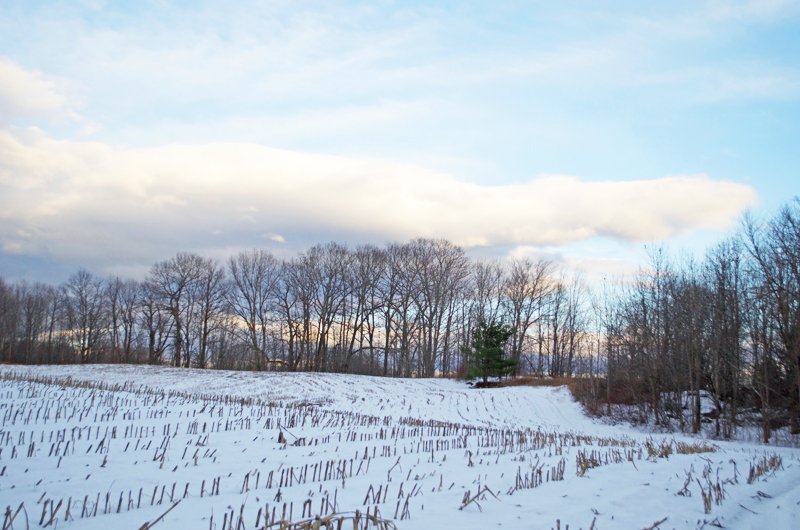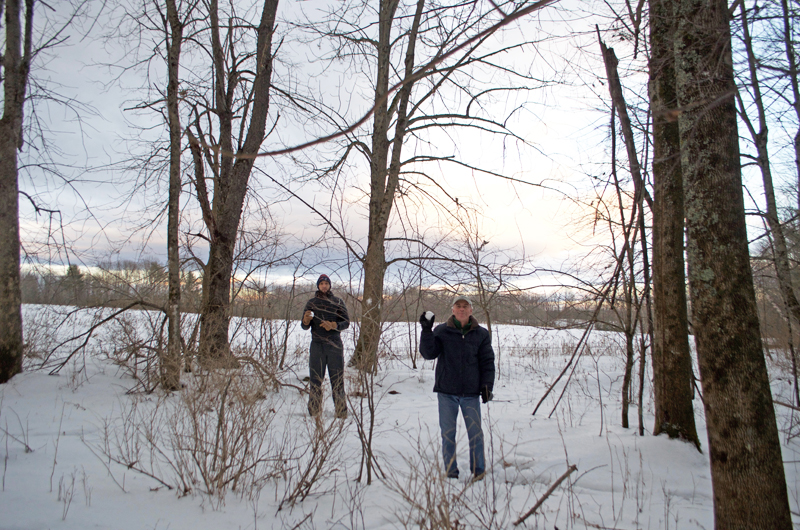 Pretty sure Maya and I got pelted with both of those snowballs!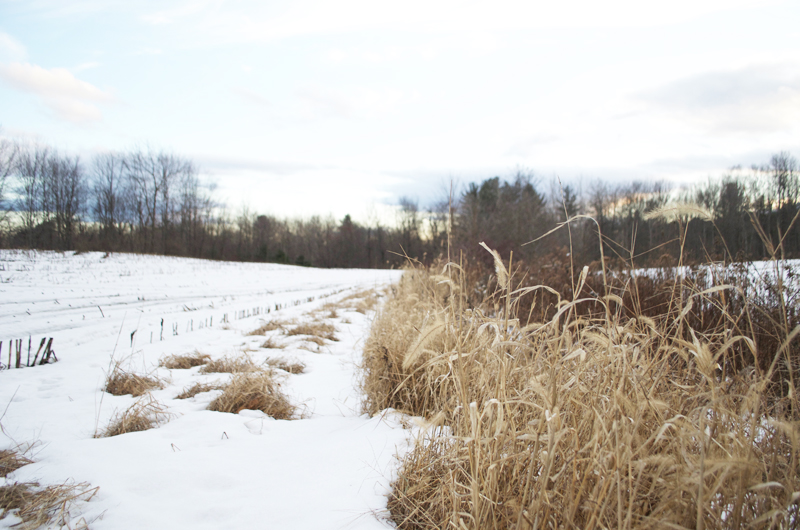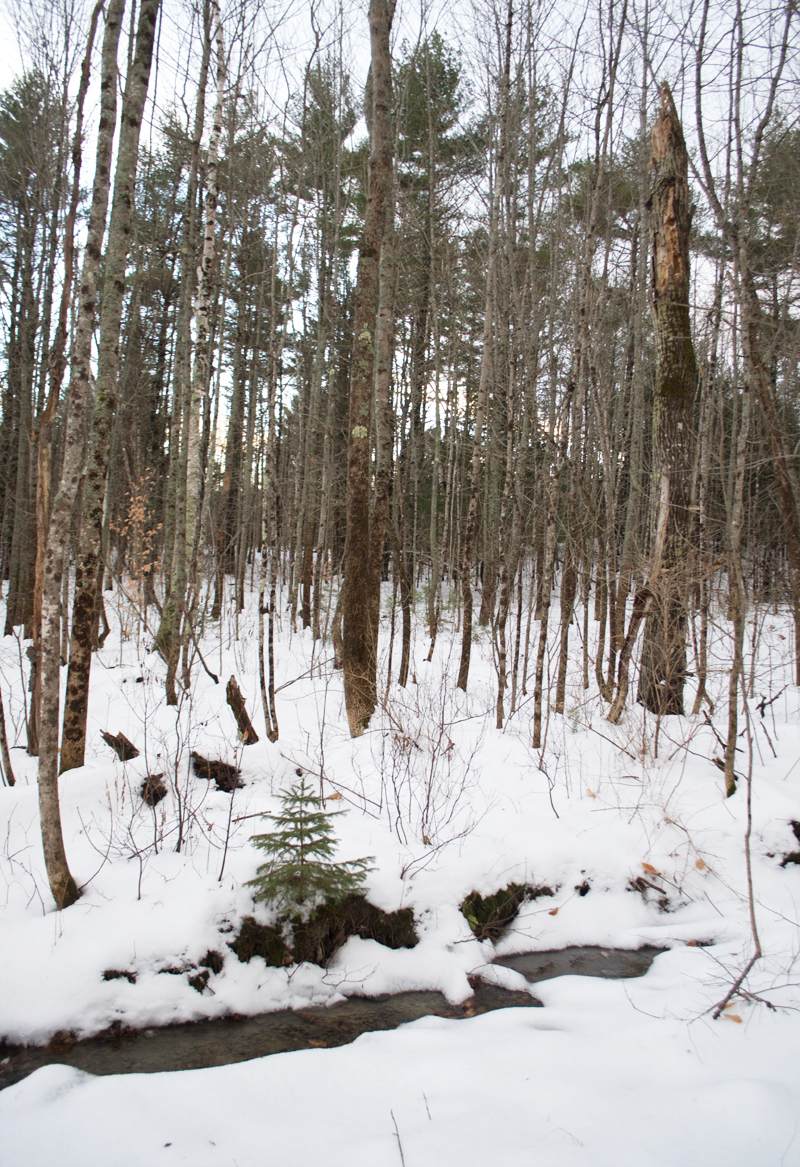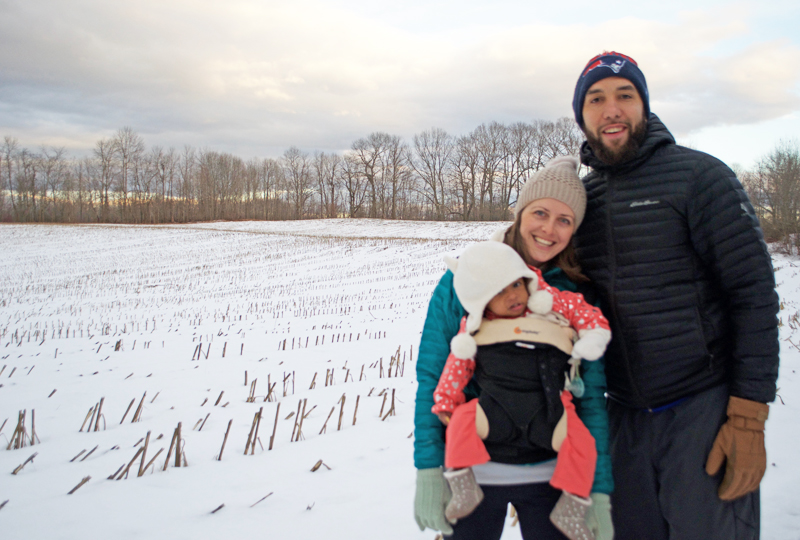 Little blurry but two out of three happy to be out in the fresh air! (Thanks, Dad, for the pics of the three of us and Michael for the ones of Maya and I!)
The real winter weather was nice for a few weeks, but boy are we glad to be back in the Houston winter heat! Getting outside is tough when it's so cold and cabin fever with a 15 month old is real!