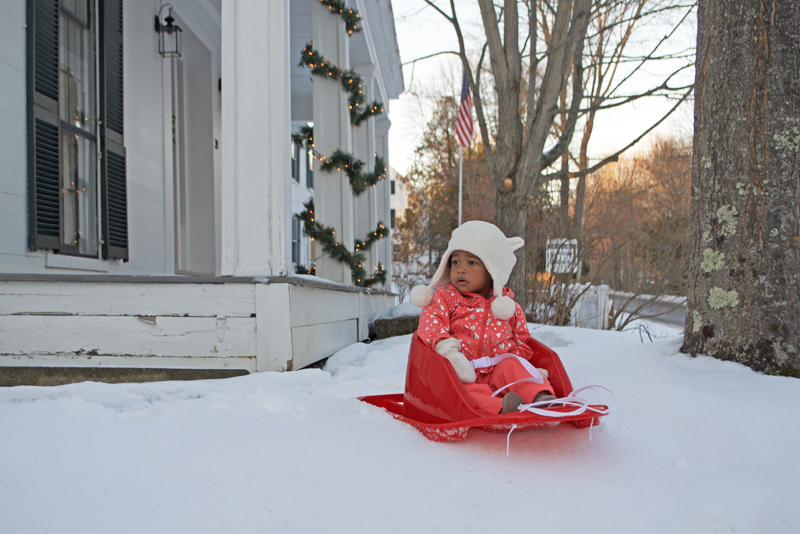 Once a day, we've been getting in some Maine action – cutting down Christmas trees, tonight a sunset walk in the woods, and a little sledding down the tiny hill in front of my parents' house. Maya's general reaction to cold is fairly stoic. For such an expressive kid, the cold just sucks it out of her. We got a few smiles out of her when she first got a ride in her red sled going to get our Christmas tree, but sledding didn't result in half as much excitement. You know what did? When she finally tried eating the snow halfway through our ten minute sledding excursion. She thought that was a great time! And Michael got such a kick out of pushing her down the tiny hill, even if she wasn't so impressed.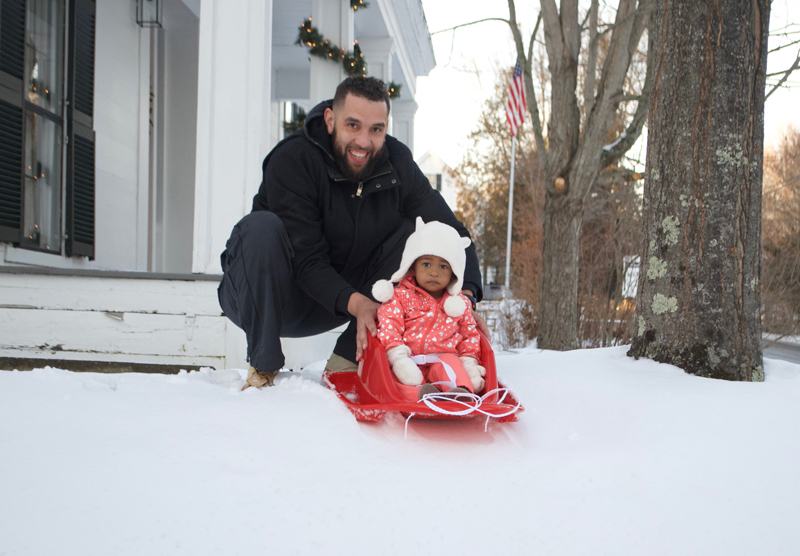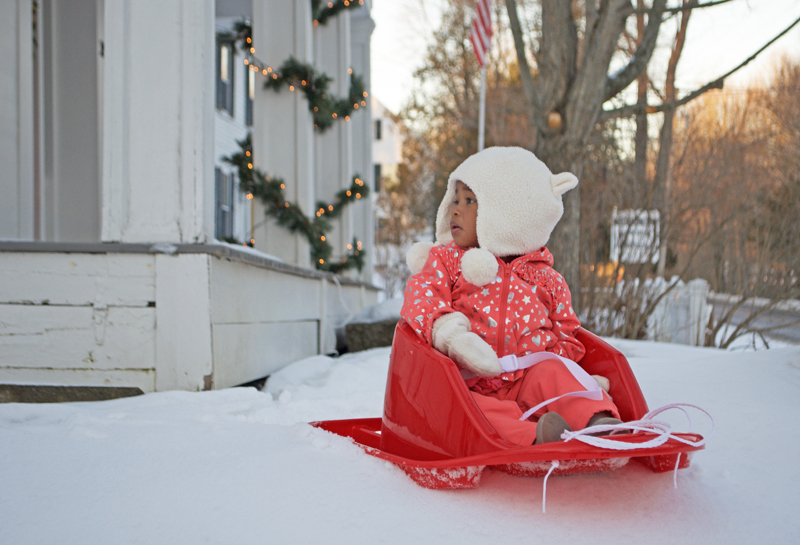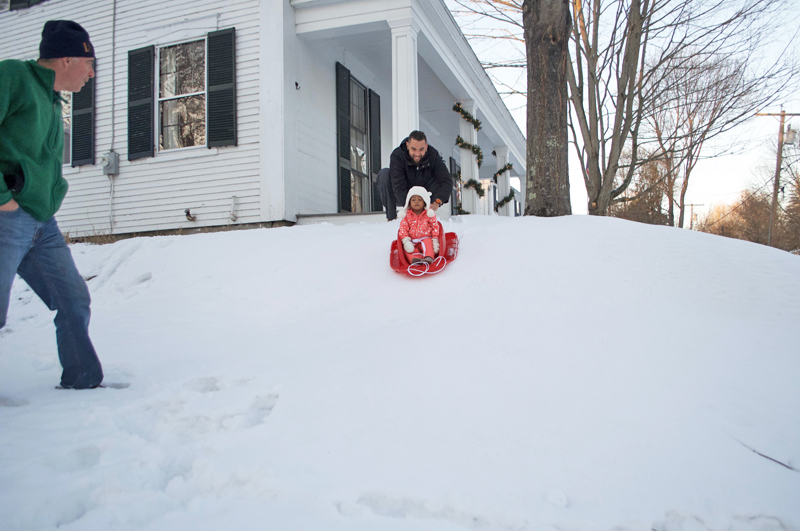 Very excited Michael, very sceptical Maya.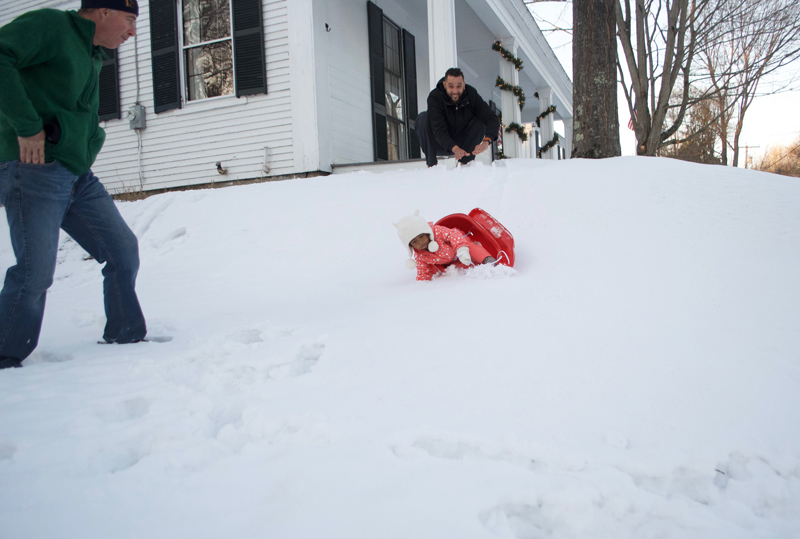 It's like she knew that hill was too steep and she'd topple onto her head. Oops! Absolute parent fail. She was strapped into that sled with a little seatbelt and the snow was about a foot deep. My dad scooped her up and she just stared at him blankly. Ha!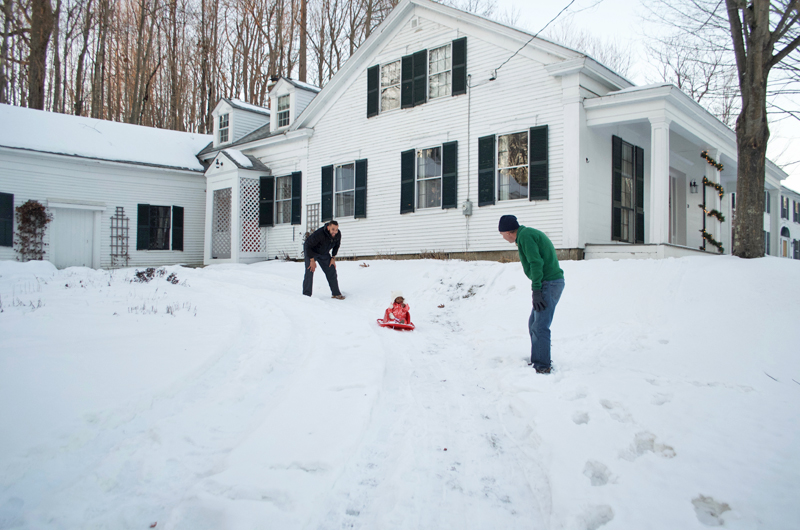 Once we tried the new track, she wasn't any more impressed.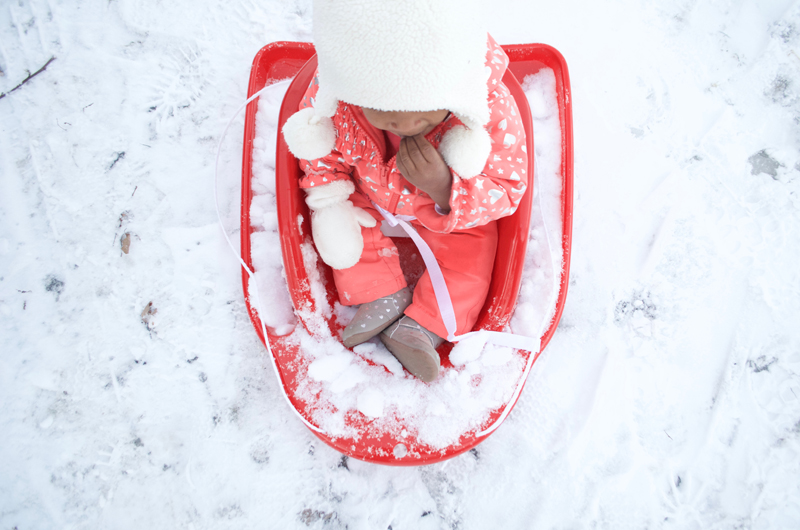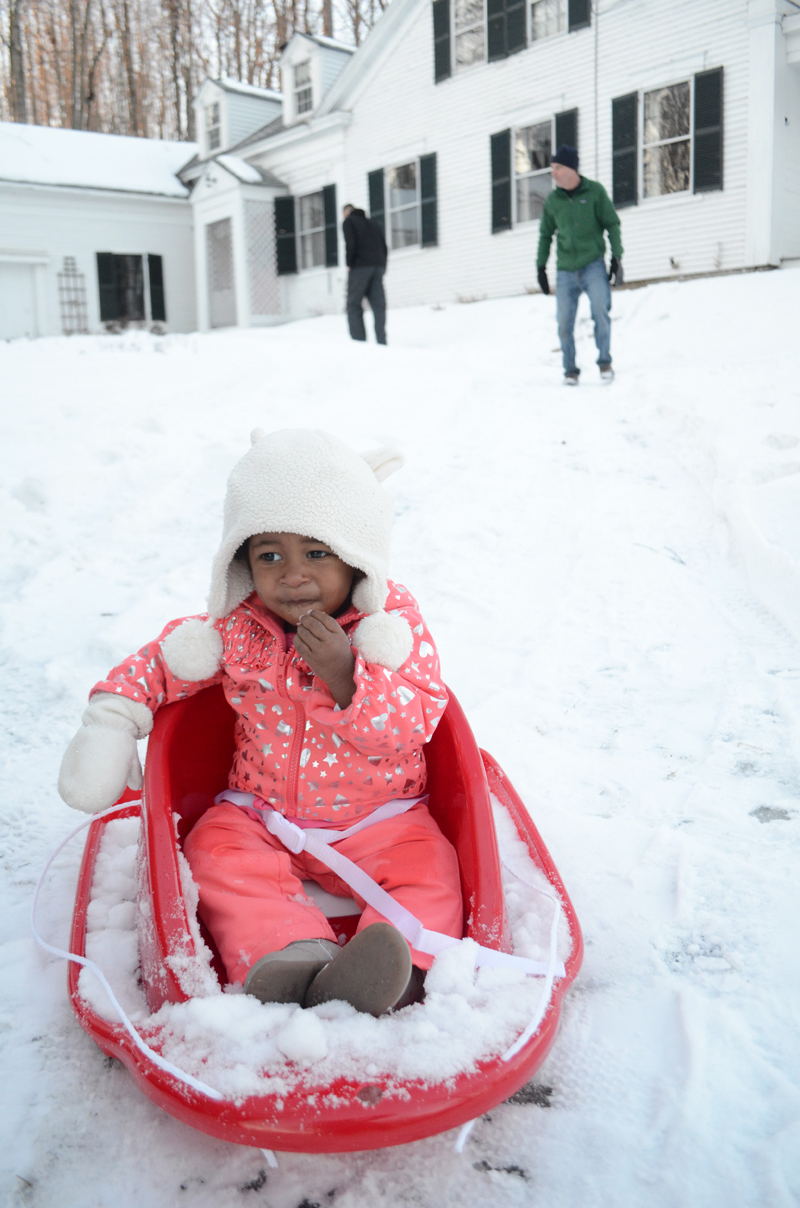 But eating the snow. That's when things got really good.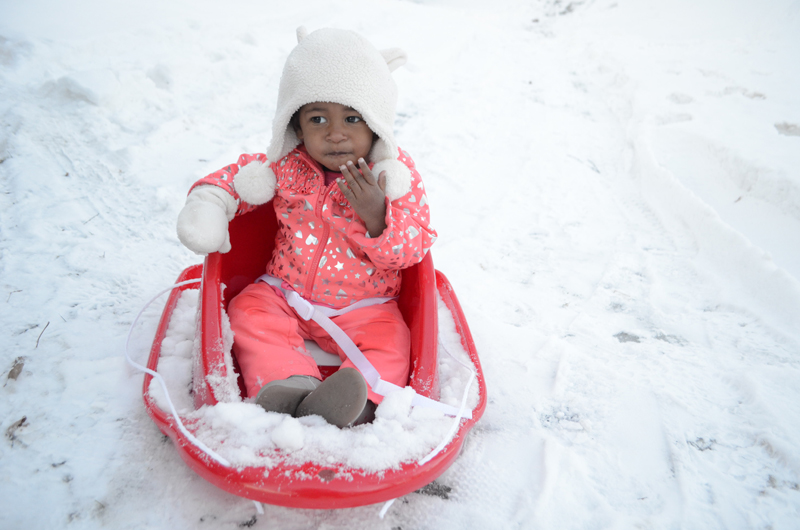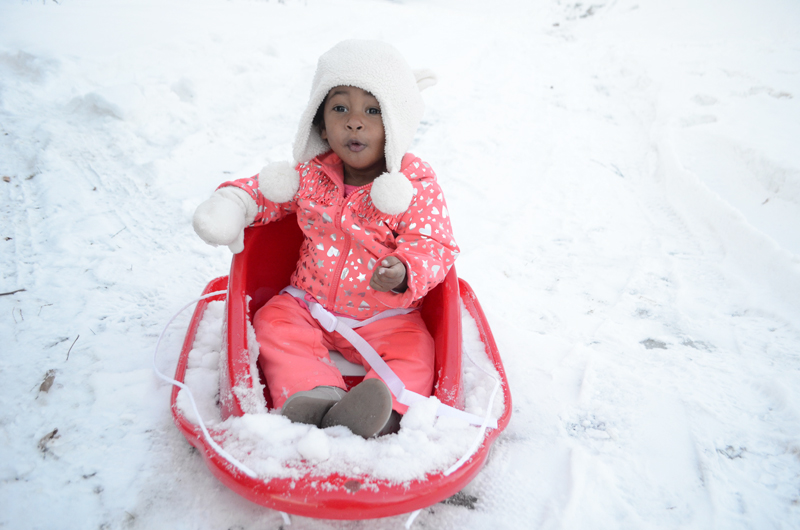 If there ever was a Maya face, this would be it. Utter and sheer excitement while exclaiming ooh-ooh-ooh! usually followed by a very serious wow.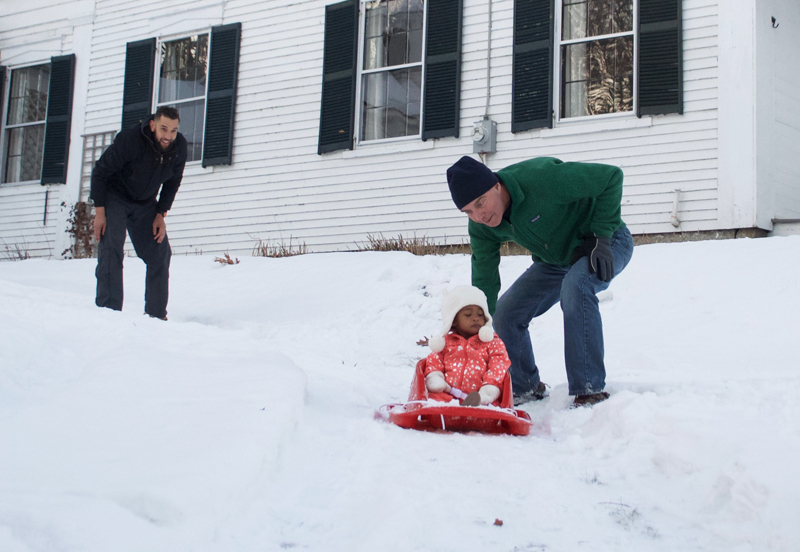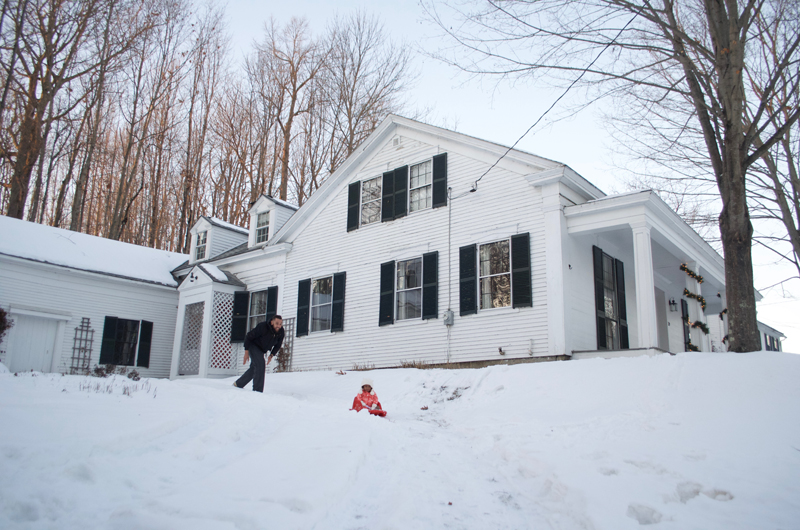 By next year, she'll be bombing down that hill and we're going to have to construct a fence to keep her out of the road!