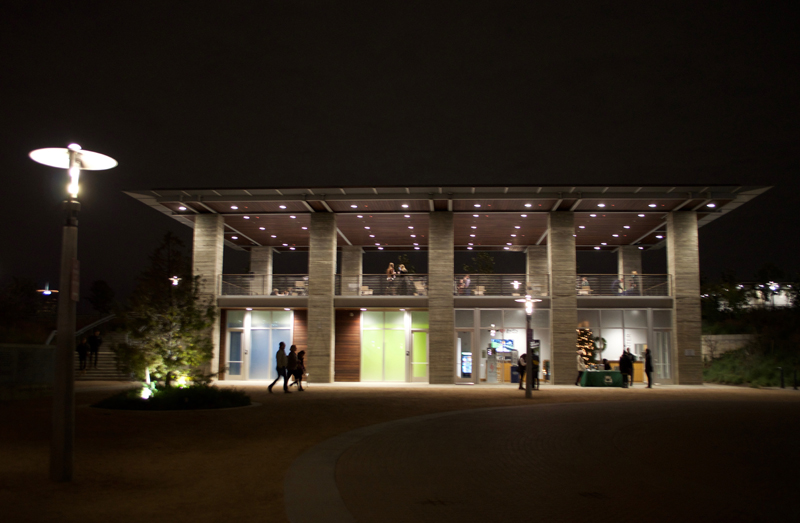 On Friday night last week, I zipped over to Buffalo Bayou Park to have a peek at the opening of Rain by Magdalena Fernandez at the Houston Cistern. I've been wanting to get to the Cistern since it opened a few months ago – a 90 year old water cistern discovered a few years ago and turned into a space for visitors. It has a 17 second echo!
While I waited for the tour to start, I had a good look at the Houston skyline. It's one of the most beautiful and Michael is always telling me that it's used in lots of movies for skyline scenes.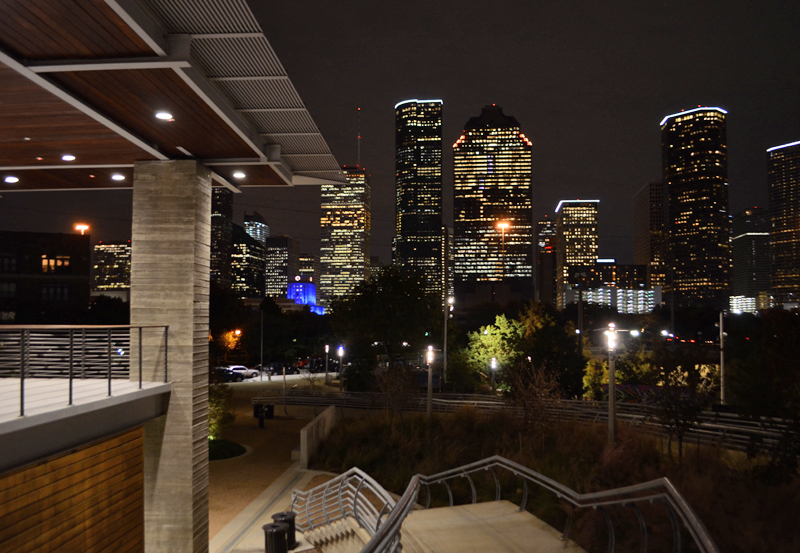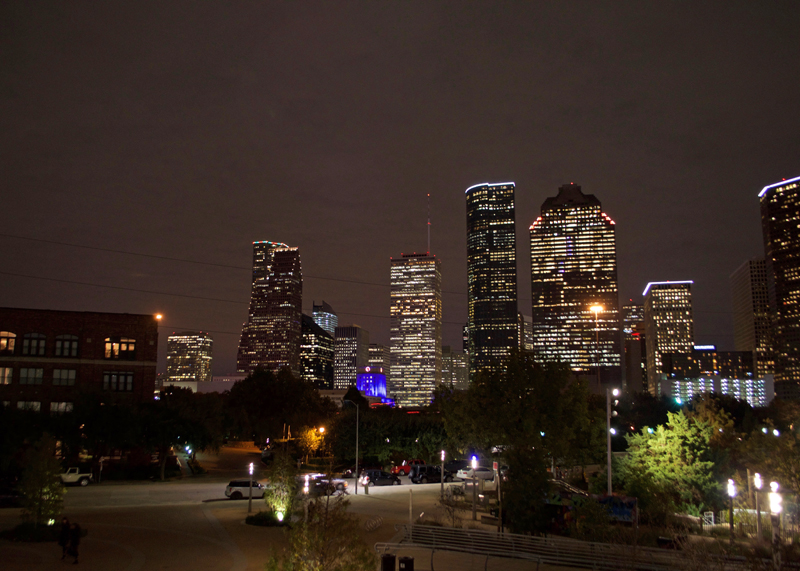 The cistern is basically a big, open space with lots of columns. At the beginning of the tour, they warned us not to drop our lens caps or phones because they have to get park rangers to retrieve them!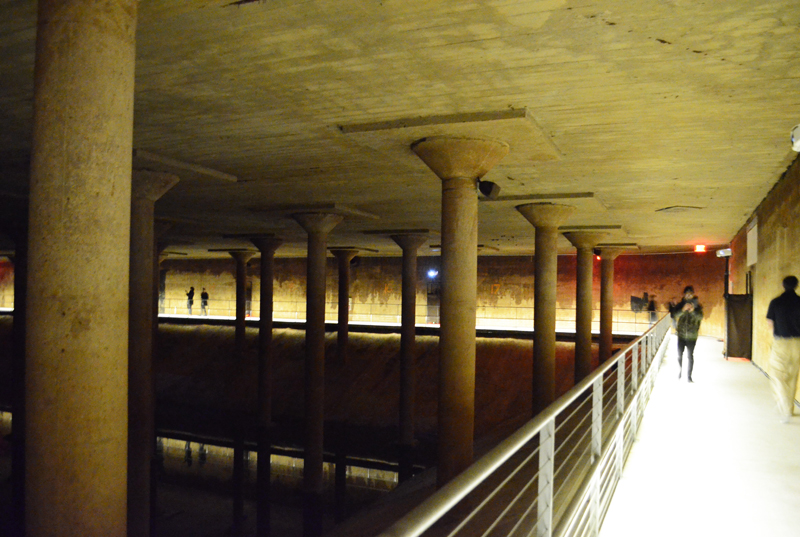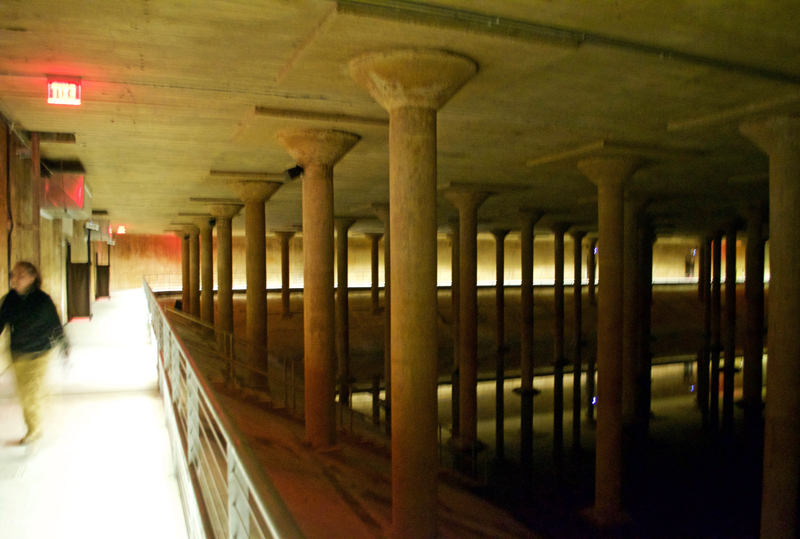 And the installation itself was mostly dark, making photos a little hard to capture!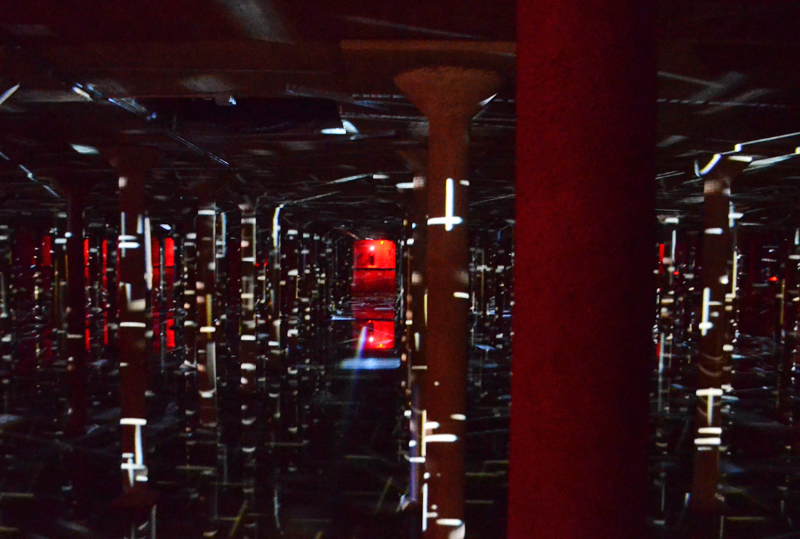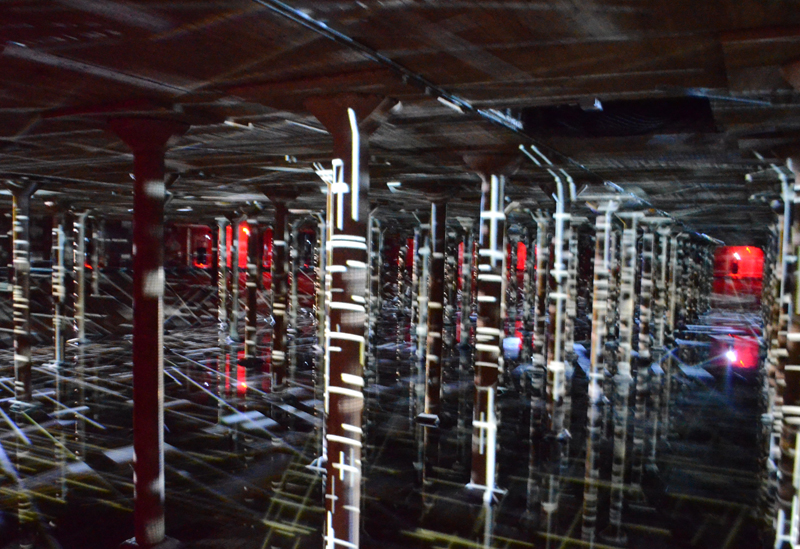 It kind of looks like a video game in photos, but in person it was more like slowly flashing lights. There was also a huge sound component, which of course sounded like rain and capitalized on the incredible echo in the space.
If you're in Houston, it's free on Thursdays and runs for another few months! After that the Cistern will be open as normal without the flashing lights and sound.