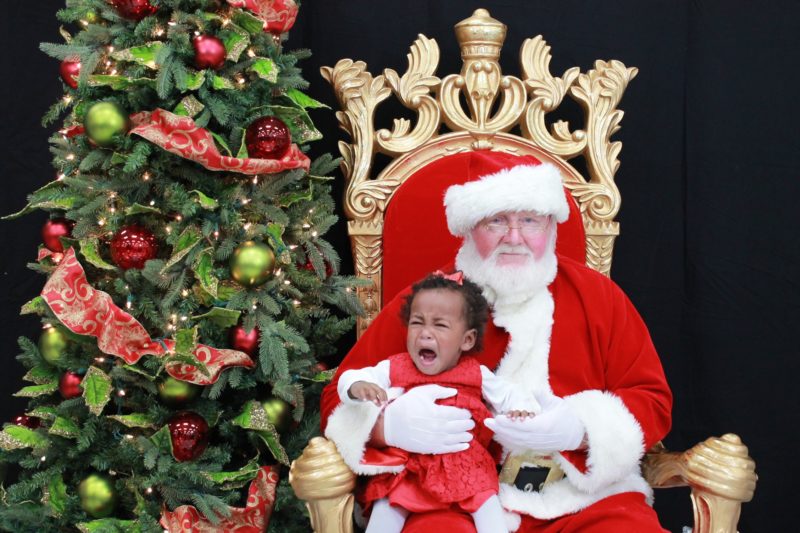 Just in case your Monday is as dreary and rainy as ours, here is something that will surely make you chuckle. Maya met Santa! And it didn't go very well at all. Santa was completely unfazed – I think he was meditating. Or counting the minutes until his shift was over?
We went to Bering's Hardware store, a Houston institution with a free (thank goodness, because imagine paying for tears?!) Santa two Saturdays before Christmas. If you're in Houston, you can catch stoic Santa next Saturday from 12-4. We got there at 11:55 hoping to beat the rush and Maya was probably the 10th kid in line. I maintain that we might have been fine if the kid in front of Maya hadn't cried, but who knows. Strange men with facial hair aren't exactly her favorite at the moment, so the result probably would have been the same. She was fine once we picked her up, so her drama only lasted a few minutes – but this photo will be giving us laughs for decades!
Hope your Monday is fresh and bright.