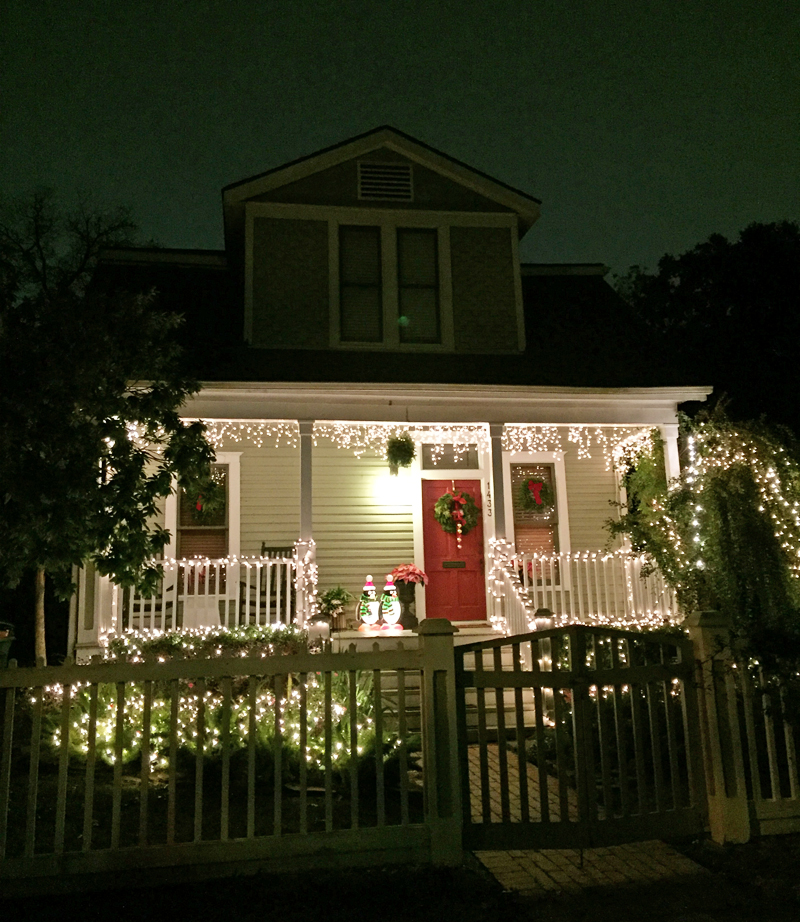 Happy Friday! It's been a chilly week here in Houston, which means low 50's, so really not too bad. We've still been able to go outside and to the playground, saving our sanity. We ended an era with Maya this week, saying cold turkey to her bottles once and for all. I think we're technically about two months late to that game, but oh well. I packed them away on Tuesday night and she hasn't even noticed. Next stop, removal of the pacifier. I'm really not looking forward to that one, but it'll be better for her teeth in the long run!
In non-Maya news, I'm off an installation opening tonight to cover it for UrbanSwank, a Houston-based blog I write for occasionally. It's called Rain: Magdalena Fernández at the Houston Cistern. I've been wanting to get to the Buffalo Bayou Cistern since it opened so this will be a great excuse. Tomorrow we're going to brave the Lights in the Heights insanity – where they shut down streets in our neighborhood and people flock from all over to see the Christmas lights – I gave myself a preview drive through last night and it does indeed look lit up! And if it's at all sunny this weekend we're going to pop in to get some holiday popsicles. When in Rome, eh?!
Any fun plans for the weekend? Are you feeling festive yet?
A fake US embassy operating in Ghana for the past decade has been shut down
A super collection of Irish foodie gifts from Imen.
You can now send Christmas gifts directly to children in foster care via Amazon.
This Chinese man spends every weekend saving people from suicide on one of China's deadliest bridges.
Ikea's amazing paid parental leave.
A scant peek inside the Obamas' private quarters in the White House.
I hope you have a lovely weekend!