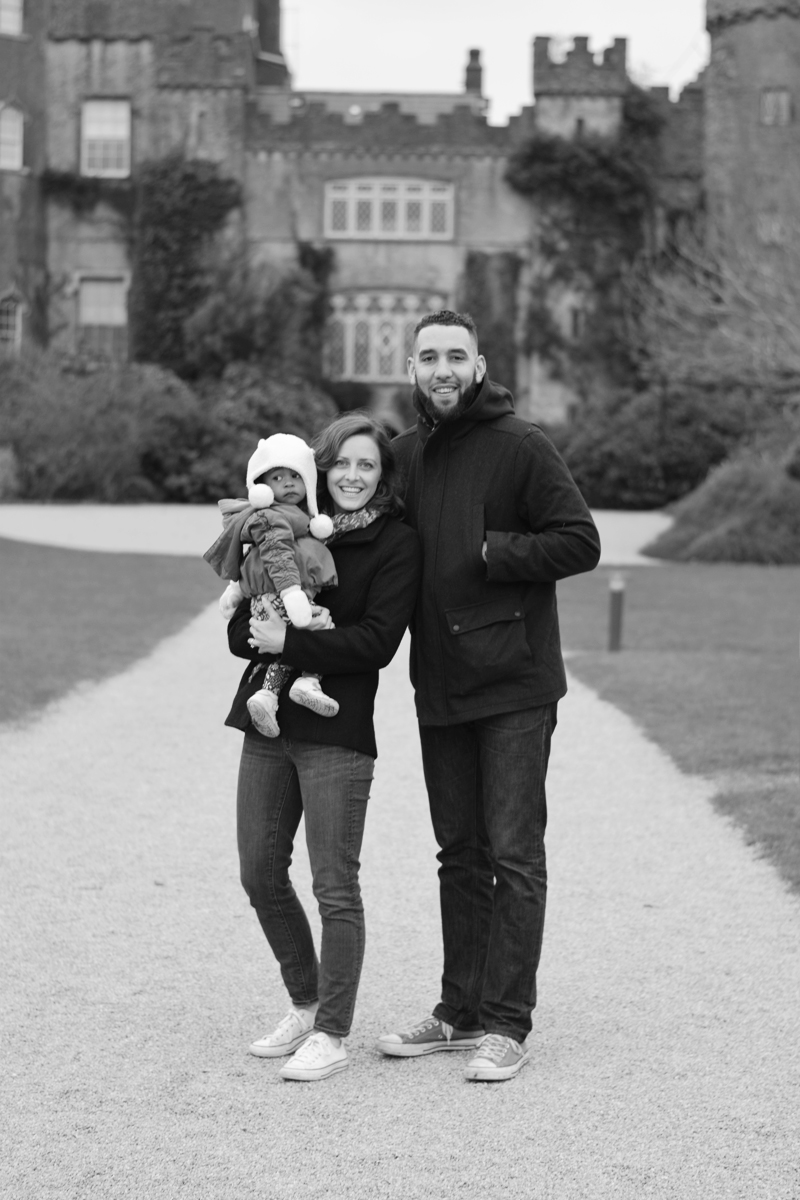 When we were home, my friend Naomi offered to take a few family photos for us. I so wish Naomi had been around for more of Maya's little life – these are some of the best photos we have as our family of three! You know a photographer has talent when she can pull great photos of all three people, including a squirmy and sick one-year-old out of 10 minutes in the freezing cold! We should have bundled ourselves better. Why did I wear Converse with no socks, I have no idea! My toes were freezing!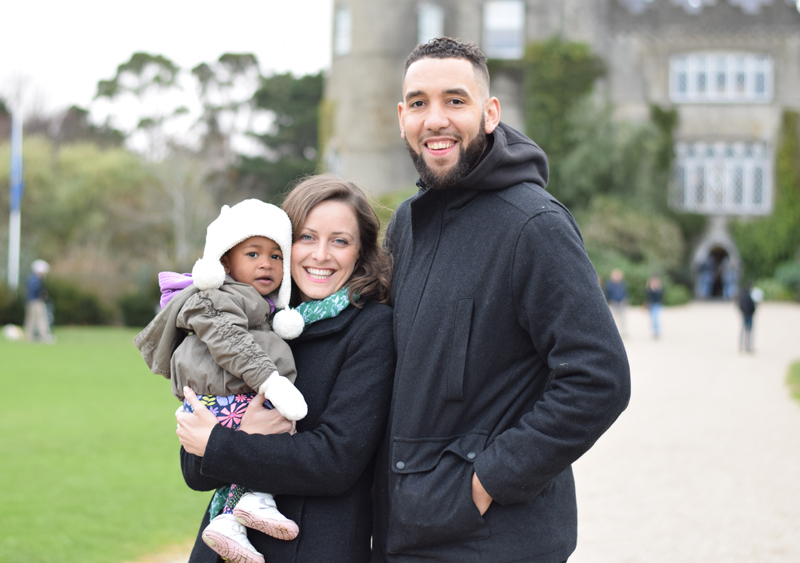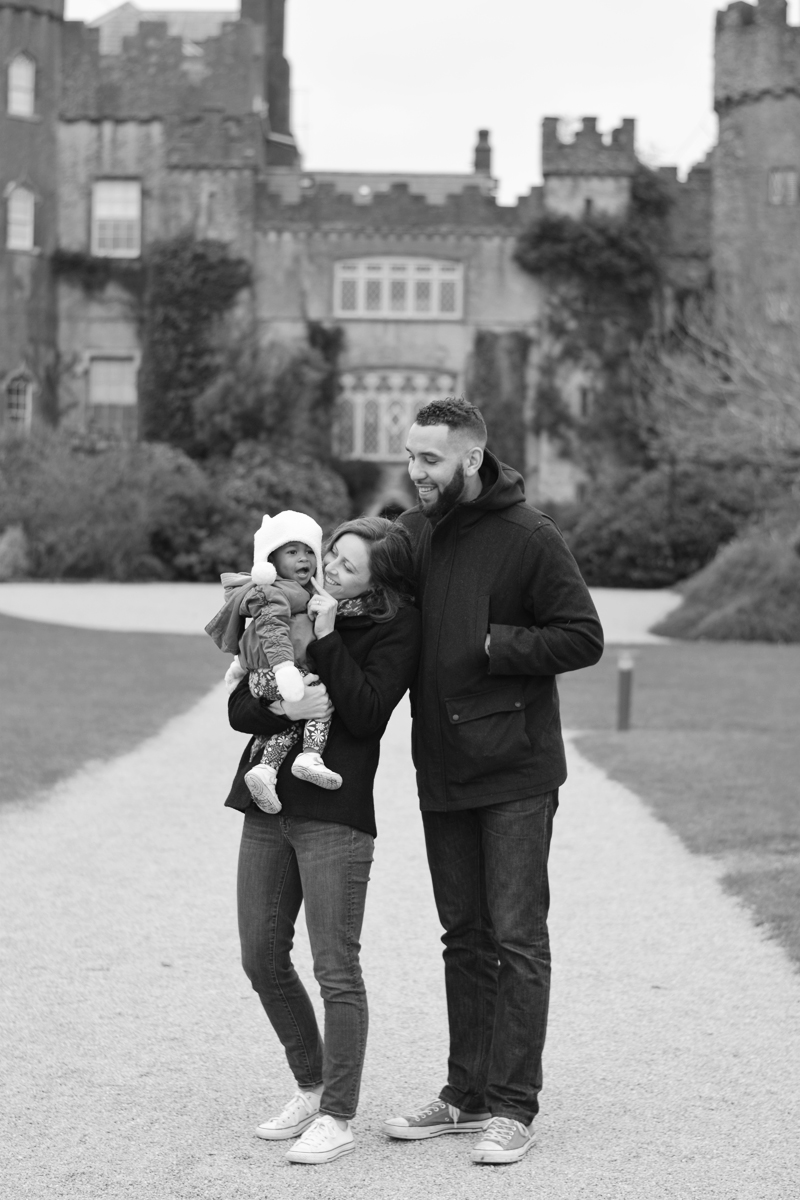 We landed on Malahide Castle to take a few photos because it's pretty close to Michael's parents' house and we needed to be able to zip in and zip out and get back to the cosy fire in their living room! But it's a great spot for photos if you're in Ireland and need a good backdrop. It's free, parking is easy, and it offers a range of 'looks', if you will. Castle, rolling hills, even nice woodsy areas when the leaves are still out – and there's a giant playground with a zipline if you need a reward! And as you'll notice in these, even in late November the grass was still bright green – and stays that way through the winter. Finally, if you stand in front of the castle (as though you live there ;), it's west-facing so you'll get nice light in the afternoon as the sun sets. Which is so darn early in the winter!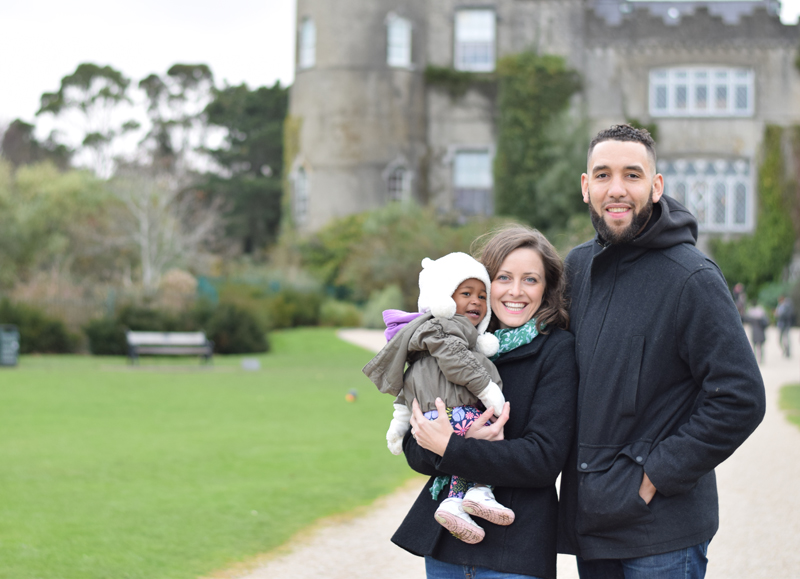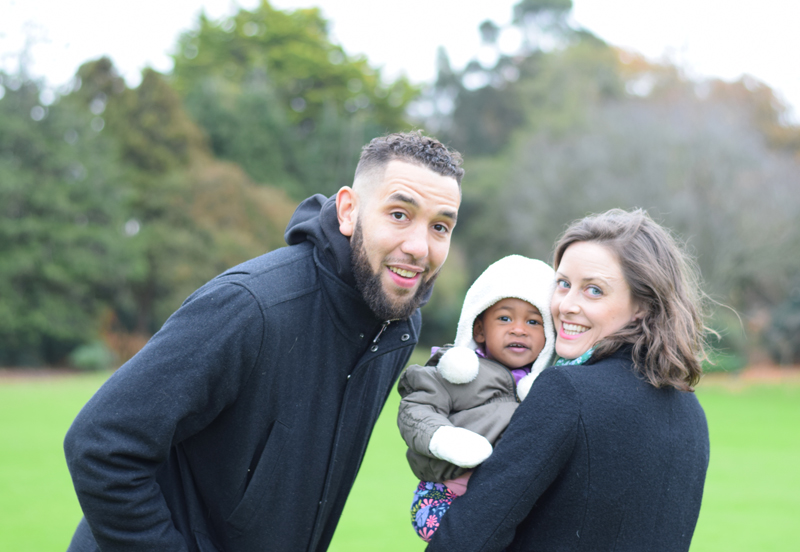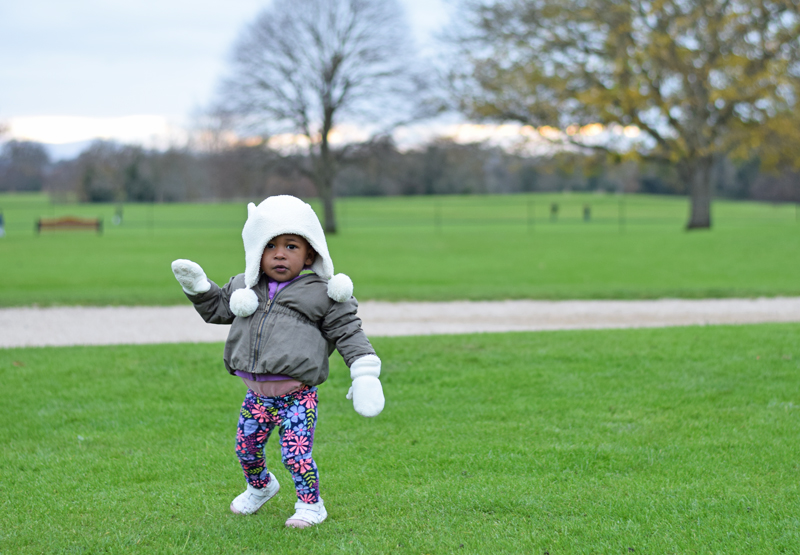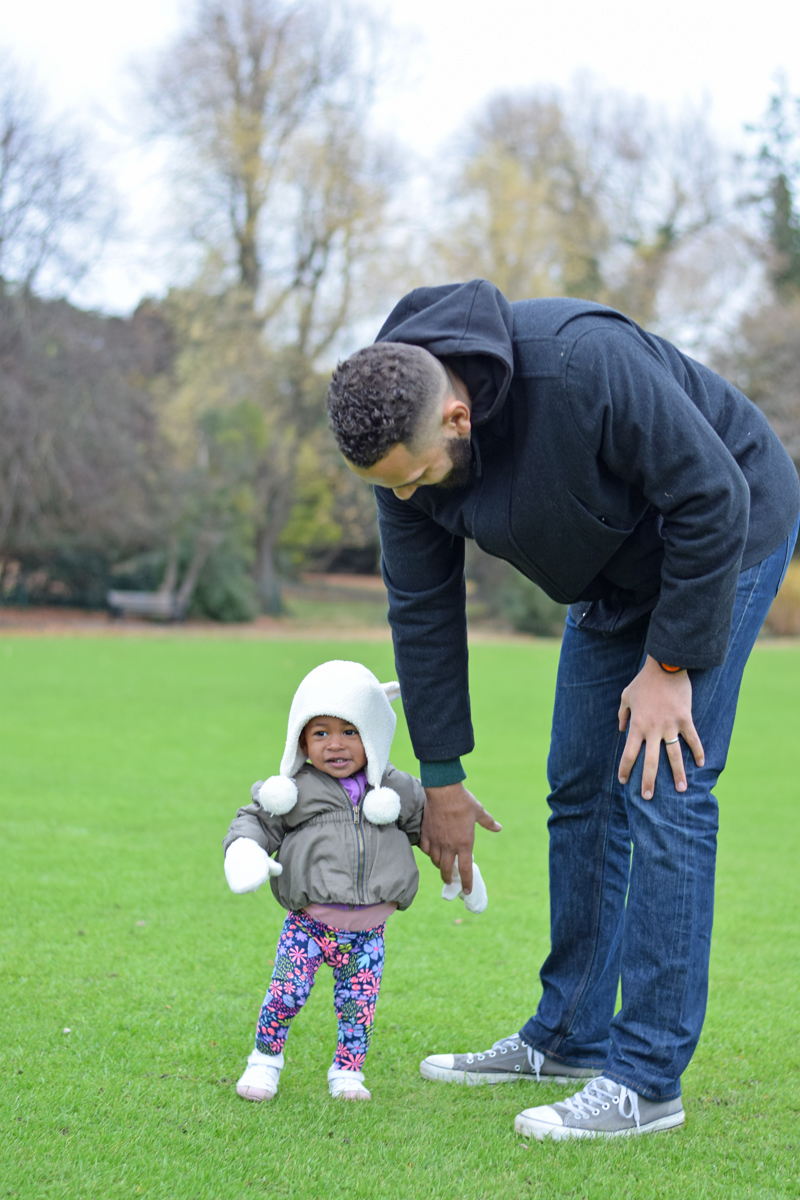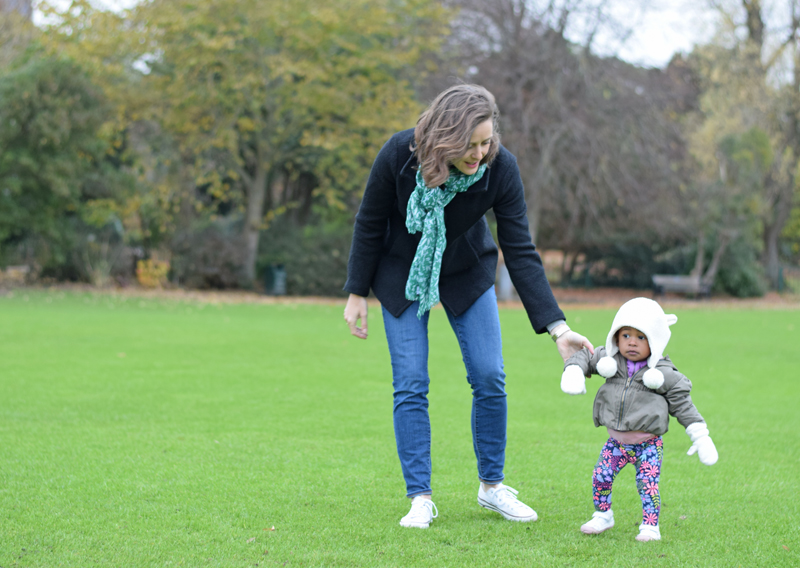 Her 'let me do it myself' face. I should have yanked her jacket down a little in the front. It is the cutest (and a generous hand-me-down from a friend!) but her big baby belly made it ride up a little. And the hoodie she was wearing underneath plus her giant hat made it a little bulky!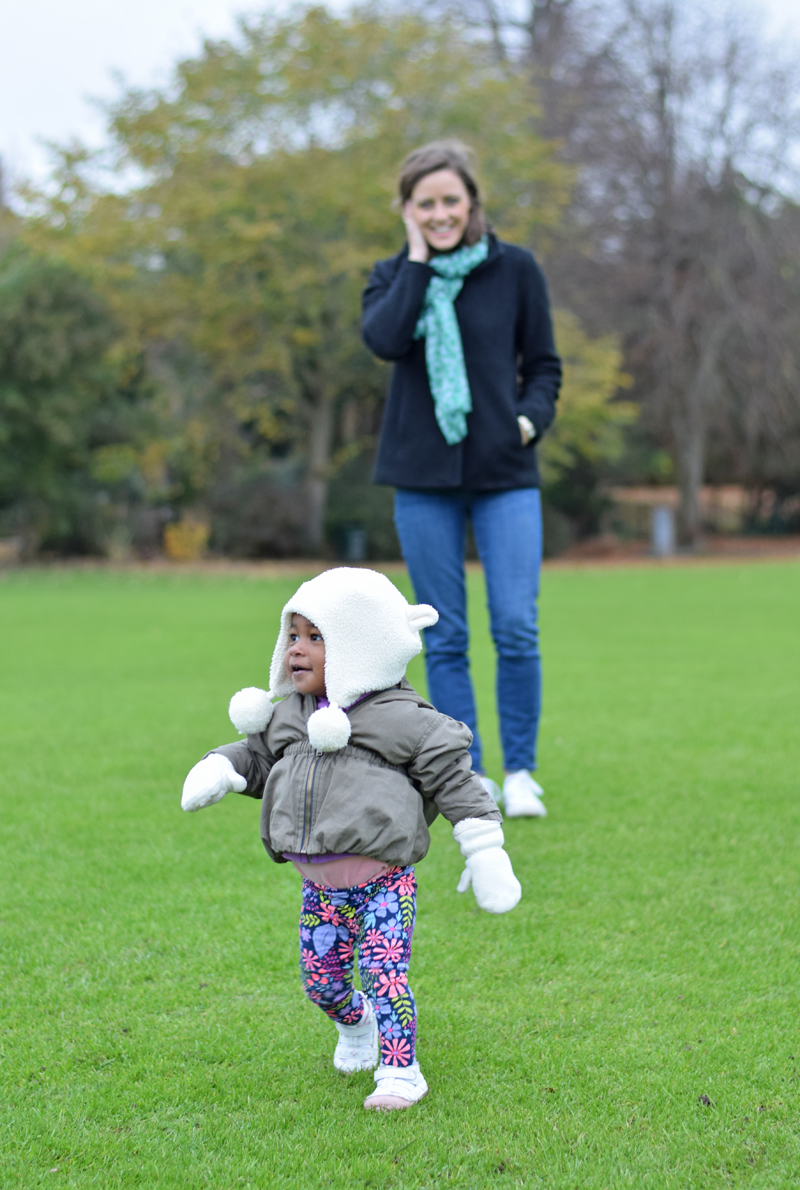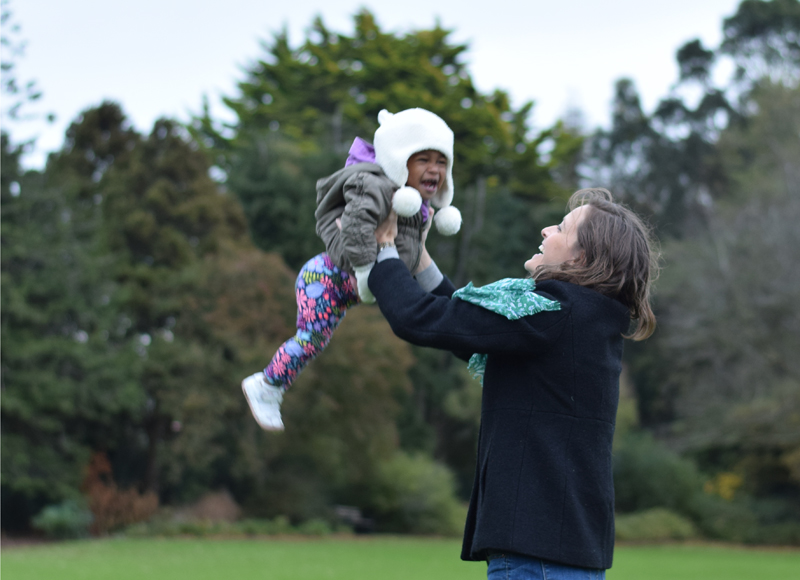 And two bloopers for your enjoyment: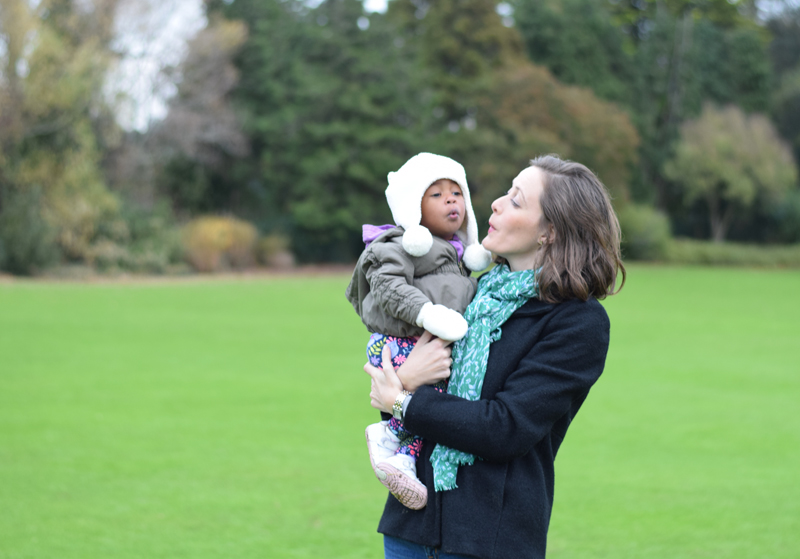 Maya makes an oooh noise whenever she sees something interesting. Or when she hears a hairdryer. Or a vacuum cleaner. Or a leaf blower. Ha!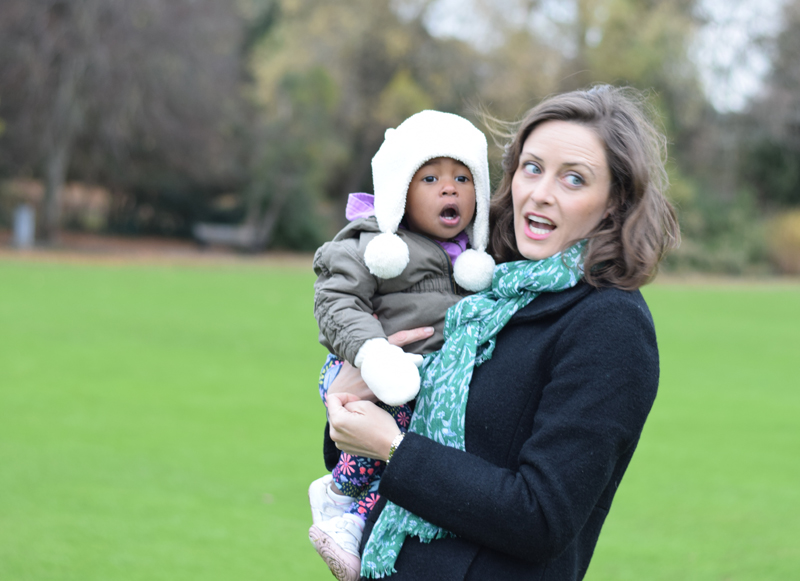 And clearly we were both very enthralled with whatever was going on across the way. Probably a very impressive woo-woo (woof-woof for puppy ;).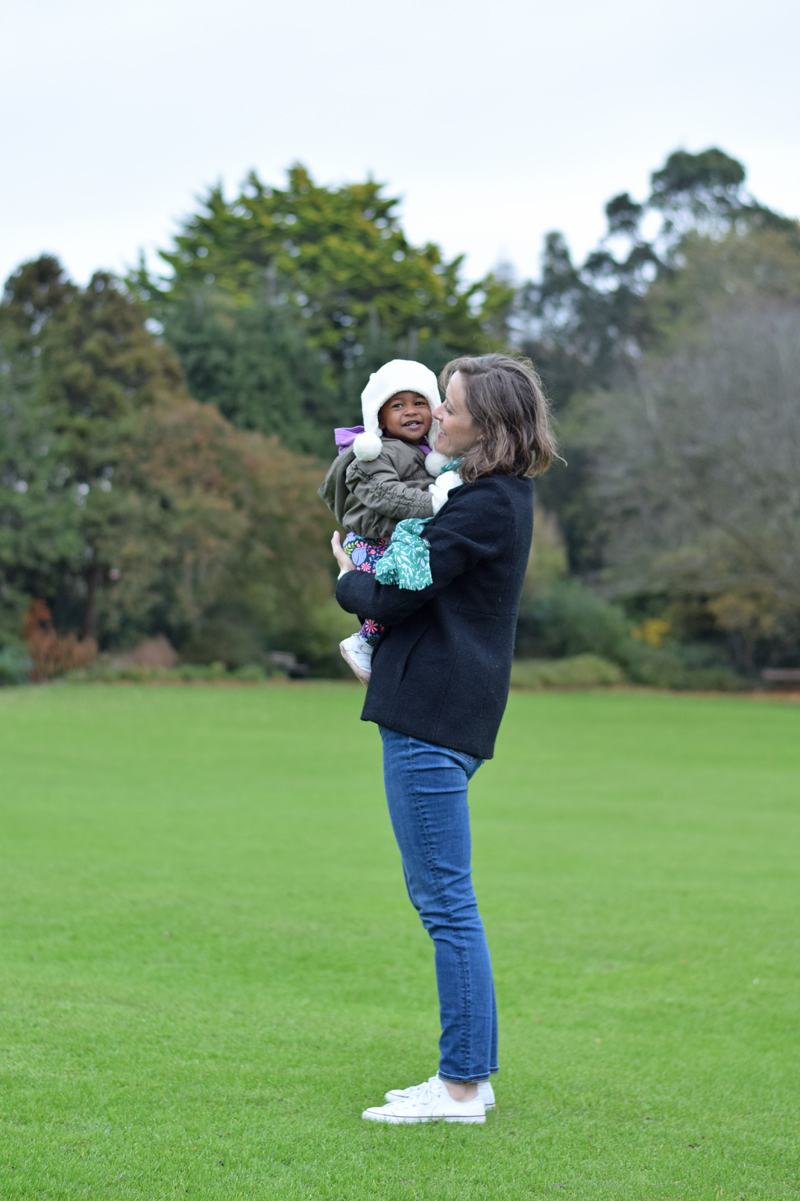 My happy girl. Love that toothy grin and loved introducing her to our other home.