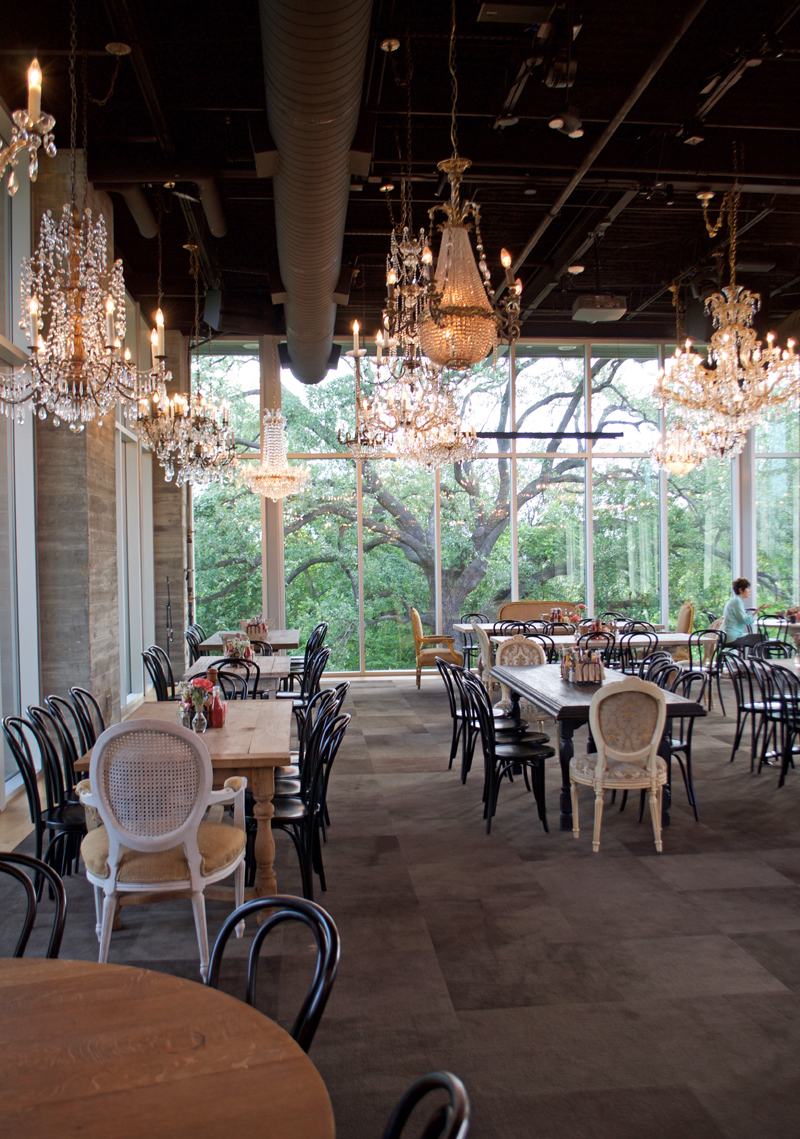 Maya woke us with her little chats this morning at 6:30, as usual, so our little family of three decided to take advantage of the early morning wake up call. We got spiffed up and took the ten minute drive down to Buffalo Bayou for a little weekend breakfast at the Kitchen at Dunlavy.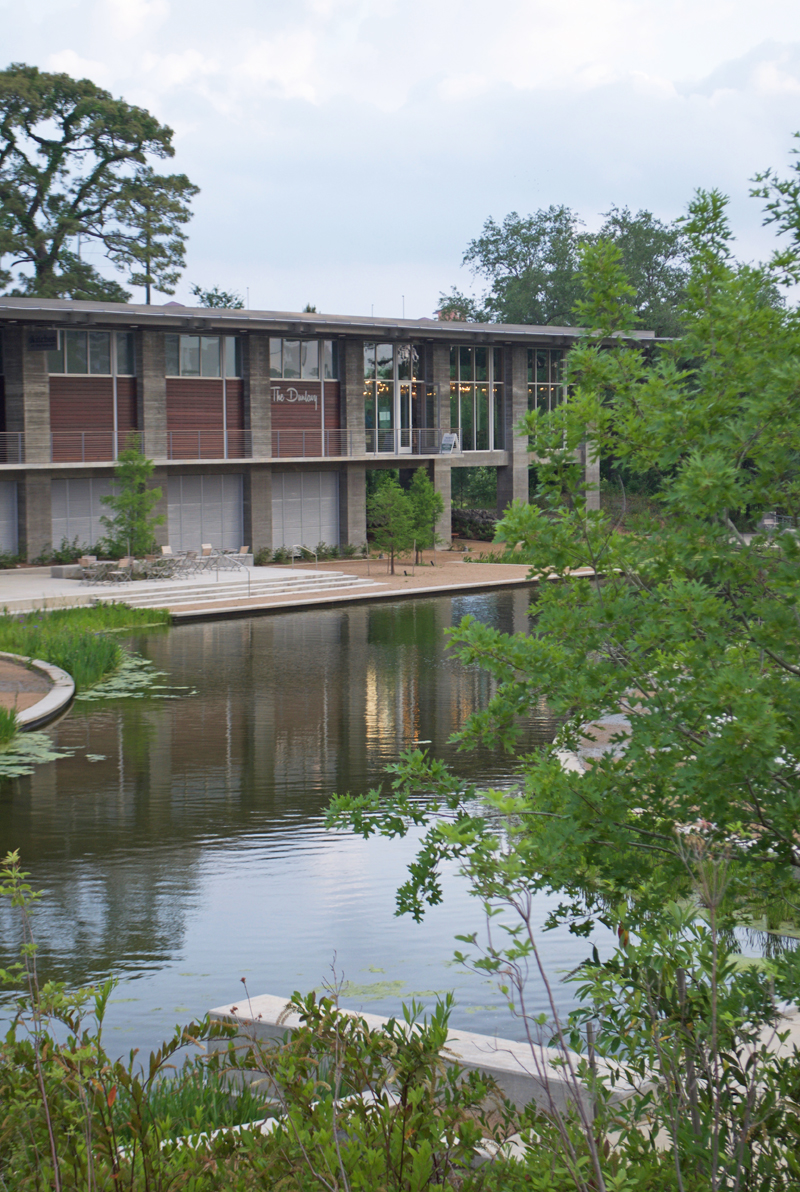 It's only open to the public from 7am-2pm for breakfast, brunch and lunch all week. Which means it's perfect if you have to be awake so early on a Saturday morning anyway! In the evenings, it's an event space. Michael and I both remarked what a lovely spot it would be for a wedding or a big birthday bash. There's lots of outdoor space with a terrace behind and cafe seating down near the pond.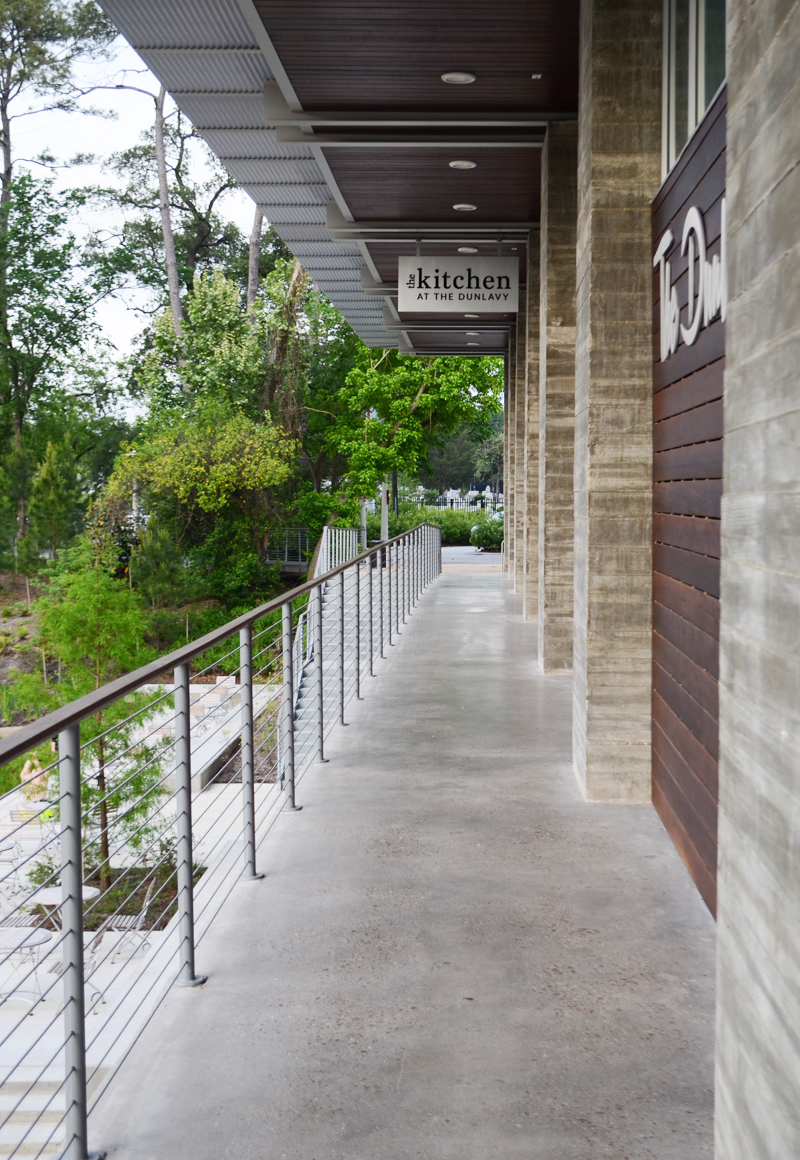 You wouldn't know that it's sandwiched between major roads because it's tucked in behind trees and sits just on the edge of the bayou. There's a running path we'll have to go for a stroll next time we're not under so much pressure to get our tiny Texan back to nap!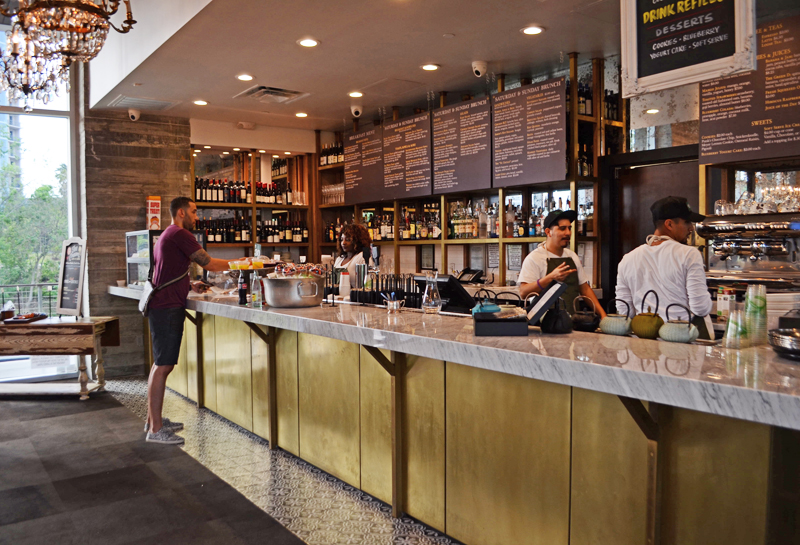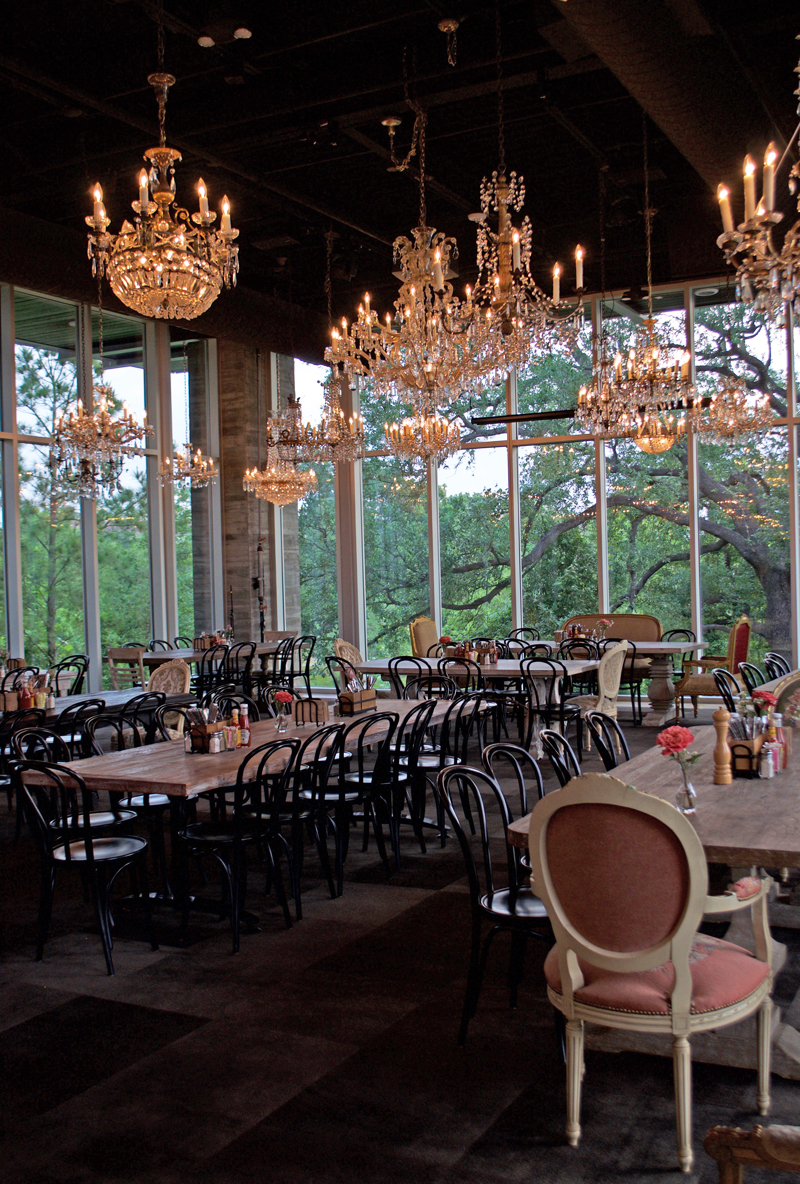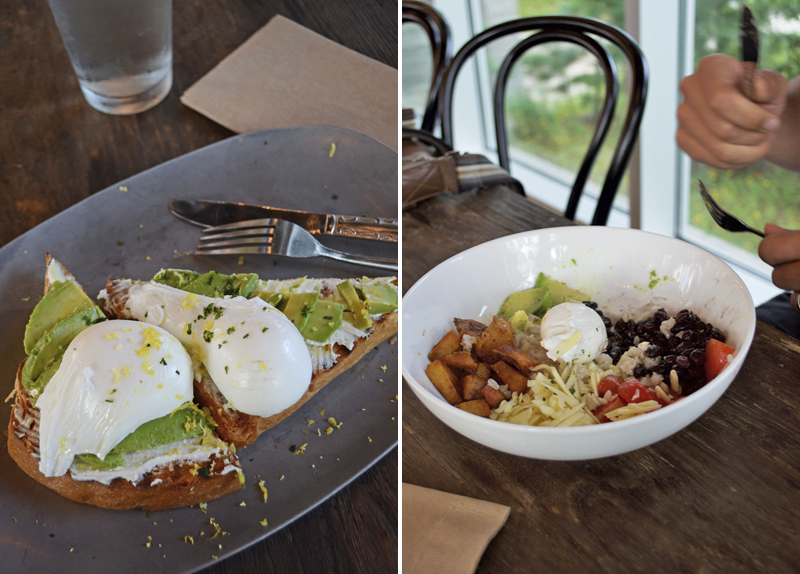 I had avocado toast with lemon ricotta and poached eggs and Michael had the southwestern breakfast bowl. Both were yummy, and I'm pretty sure I could recreate that avo toast so I can relive it without having to leave the house!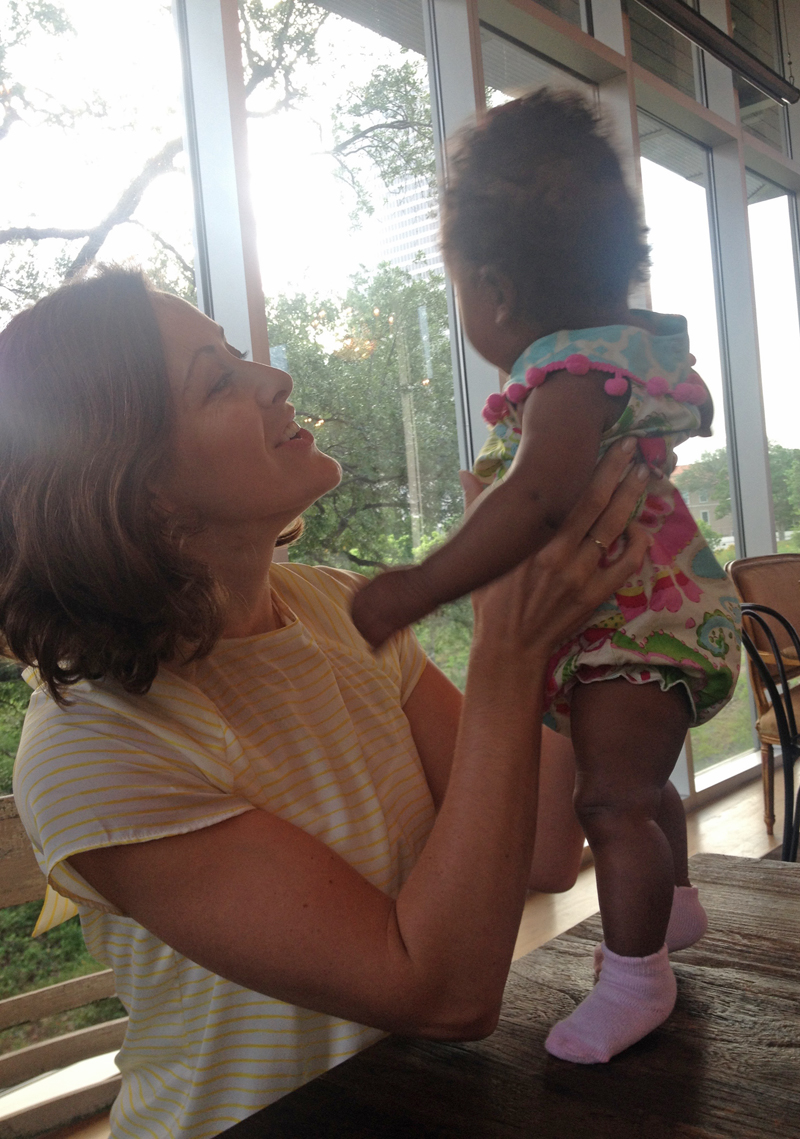 And a little blurry, slightly sleepy photo to document our daughter in the cutest romper you ever did see. Pom poms!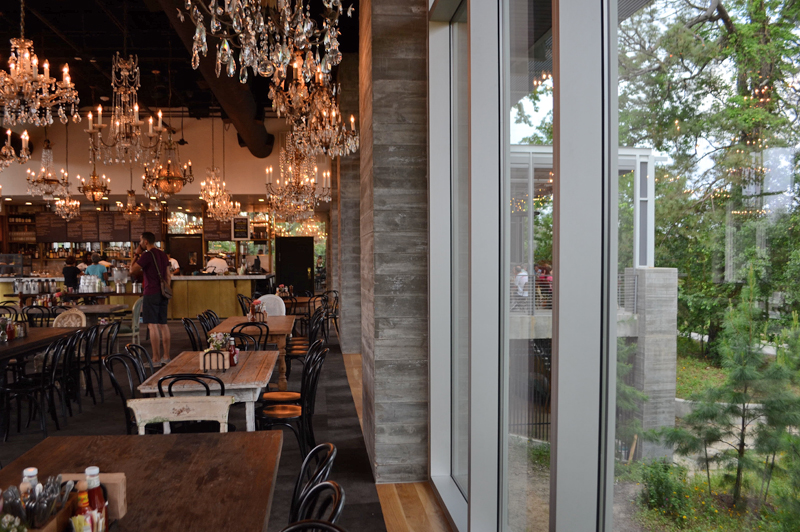 The patio was full but the indoor seats were just starting to fill up as we were leaving. I imagine the brunch rush is busy!
Happy weekend, friends, I hope it's full of avocado toast and a few extra snuggles!
The Kitchen at Dunlavy / 3422 Allen Parkway / Houston, TX