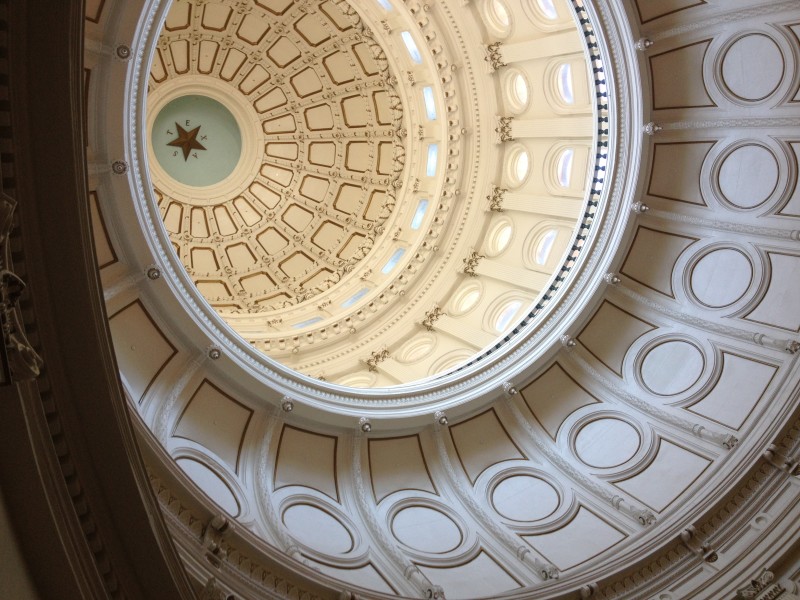 I'm on my way to Austin today! My brother is in town looking at UT Austin's law school and I'm playing chauffeur and hooky for the day. It's the longest I've been away from Maya in about five months and I think it will be good for everyone to get a little break. Michael will be with her for most of the day and he's looking forward to a little undivided (read: un-micromanaged!) time with his little girl. It has been so fun to see their relationship grow as she becomes more aware. He's rocking a serious beard at the moment and keeps claiming he can't shave it because Maya loves to grab onto it. The hierarchy has changed quickly!
While my brother attends law school seminars today, I'll be exploring Austin. Any suggestions? We were actually there last week for a day and took a tour of the capital, ate pitas from a food truck and visited Barton Springs. After this trip, I'll have those to share and more.
This past week has been more productive than previous weeks. Some of you may have noticed, also, that we actually exceeded our goal with Maya's adoption. We're still floored. Thank you for all your help. I think the relief contributed to the productivity this week; there's a new lightness that, paired with Maya finally sleeping through the night, has made me feel so energized! We are so looking forward to Maya's adoption day in May. We're pretty sure we'll be able to live stream it using Periscope! Which means if you're looking for a distraction on a Friday in May, you could see Maya's adoption in real time! I also have approximately a million photos of our girl, from birth to present, that I'll be sorting through and hopefully sharing in some cohesive and chronological way.
And now, a few little links for your weekend.
Champagne jello shots with edible gold dust are about the only jello shots that sound at all appealing.
How American individualism is destroying our families. An interesting read and I think I agree. Being away from our families has been the hardest part about having a baby in Houston.
All that Instagram hoopla and what it says about our need to be liked. Spoiler: it's not good.
I just finished reading A Man Called Ove this week and I'd highly recommend it. My dad gave it to me for Christmas and it was such a lovely read. I laughed out loud and cried several times through it!
An inspiring video about a high school program in Oakland for young black men, headed up by black men.
Why fewer toys – and a little enforced boredom – is better for kids.
We're saying extra prayers this week for my godmother, who underwent emergency surgery this week. It's all quite scary and we're hoping she'll be okay. She's always been one of my biggest cheerleaders, so it's hard to be so far away at a time like this.
Hope you and yours are safe and healthy this week.