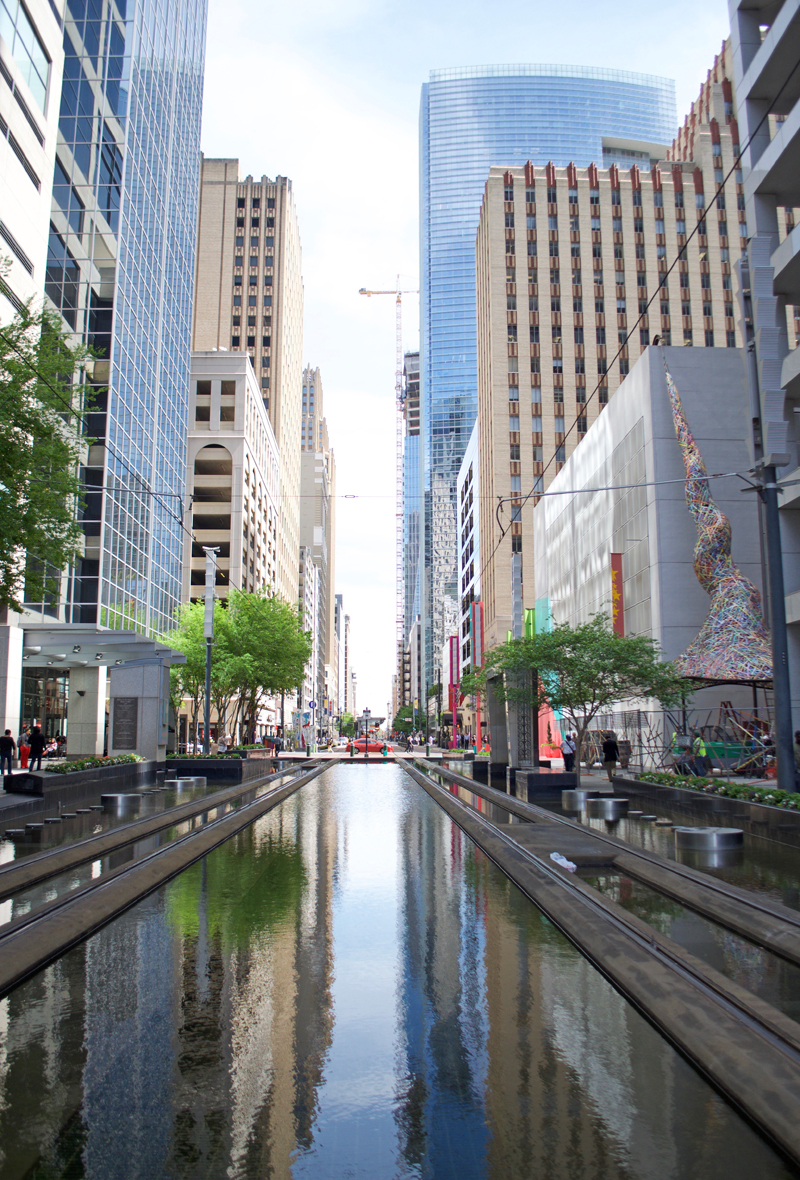 Maya and I zipped downtown this morning between naps to snap a few photos of the city's new art installations, Art Blocks.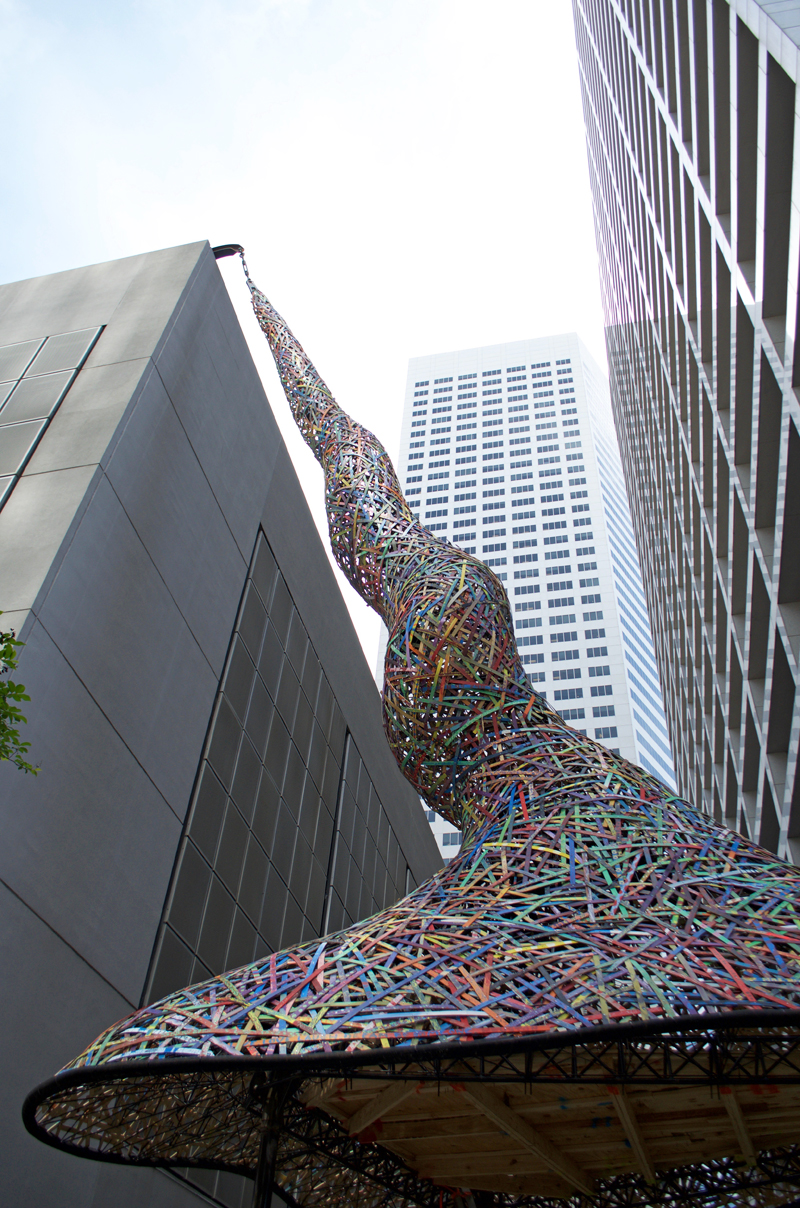 Patrick Renner's Trumpet Flower is made up of a whole lotta wooden slats painted by the people of Houston at a painting party earlier this spring. I think they used the extras for another sculpture along Heights Boulevard as well. It looked like they were doing some work on the structure's base, but normally you're supposed to be able to sit under it on benches.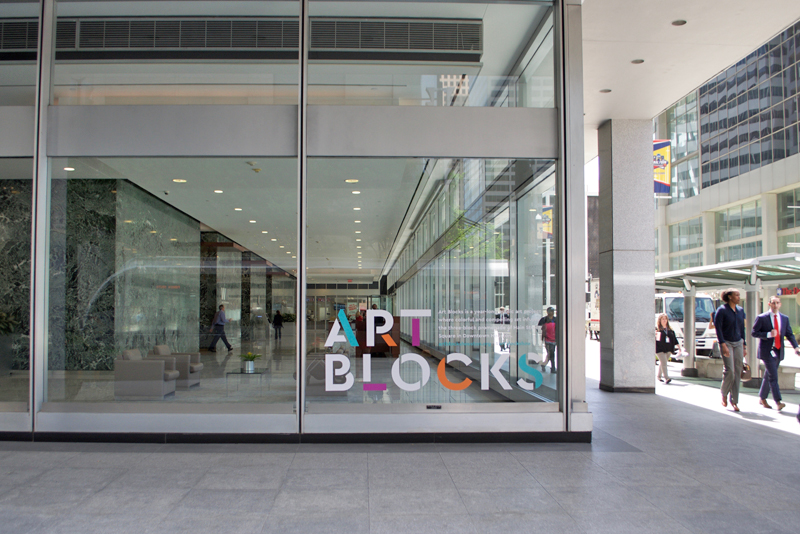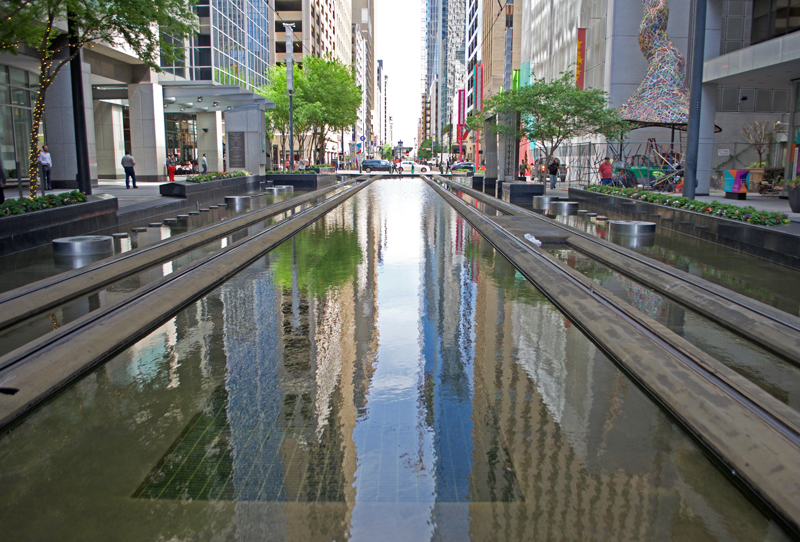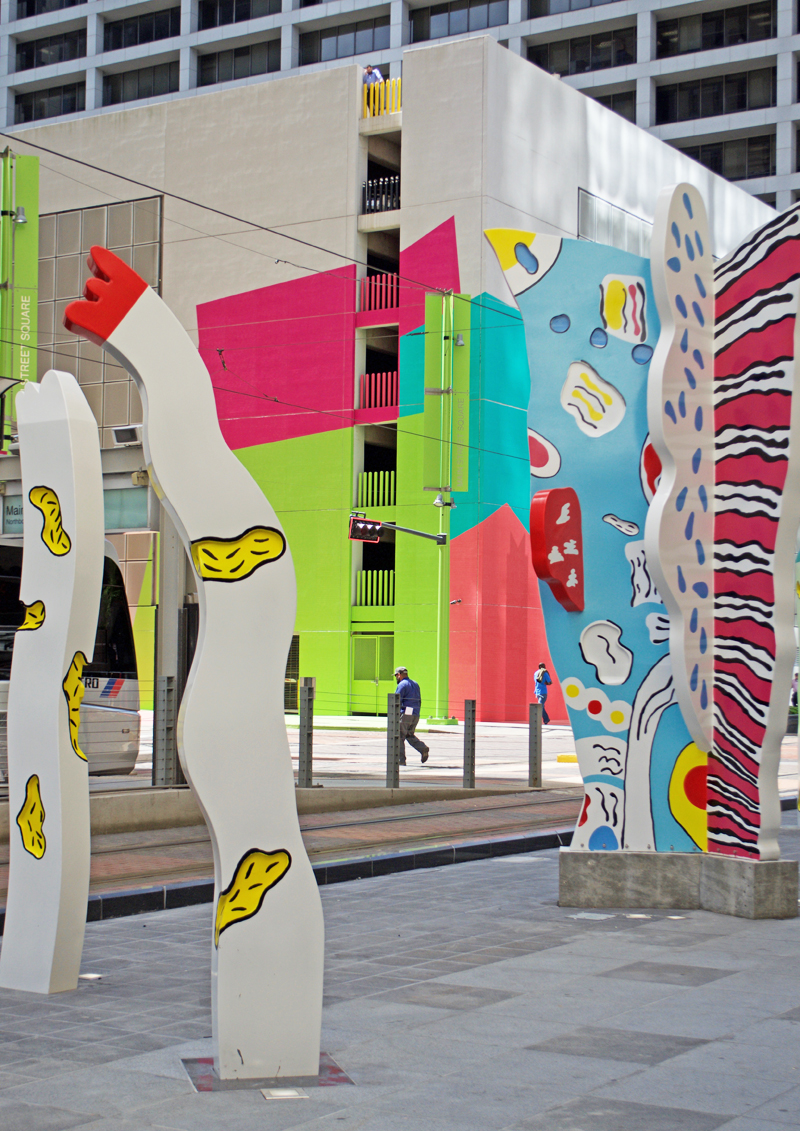 Jessica Stockholder's Color Jam covers a whole corner in paint – even the trash cans and the painters!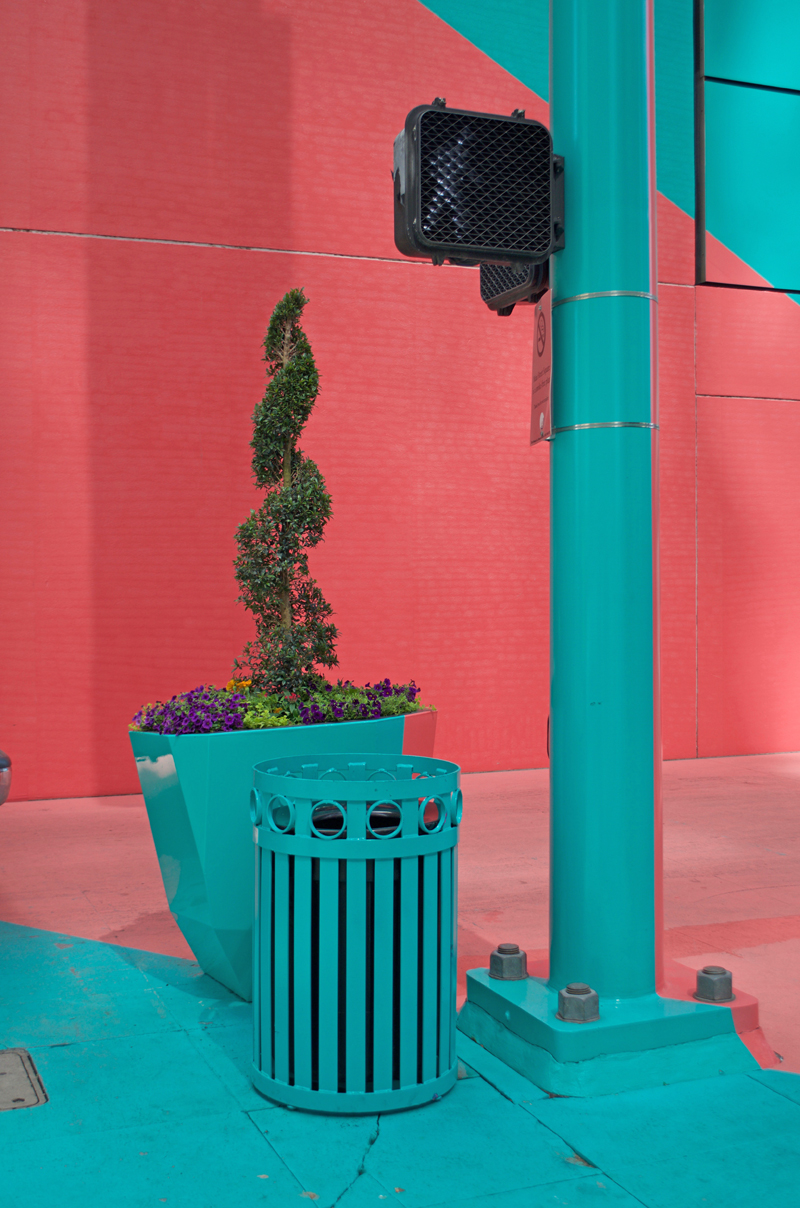 Maya and I had a fun little half hour walking around among all the people in suits. The Art Blocks certainly add extra color to the area!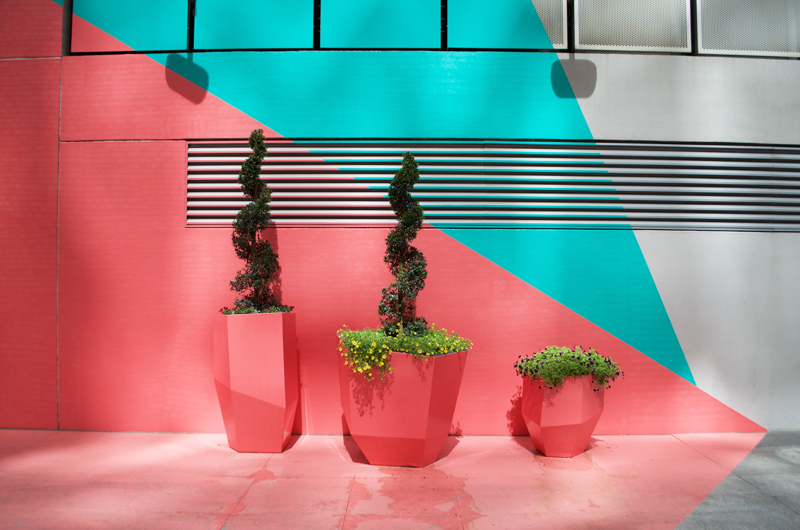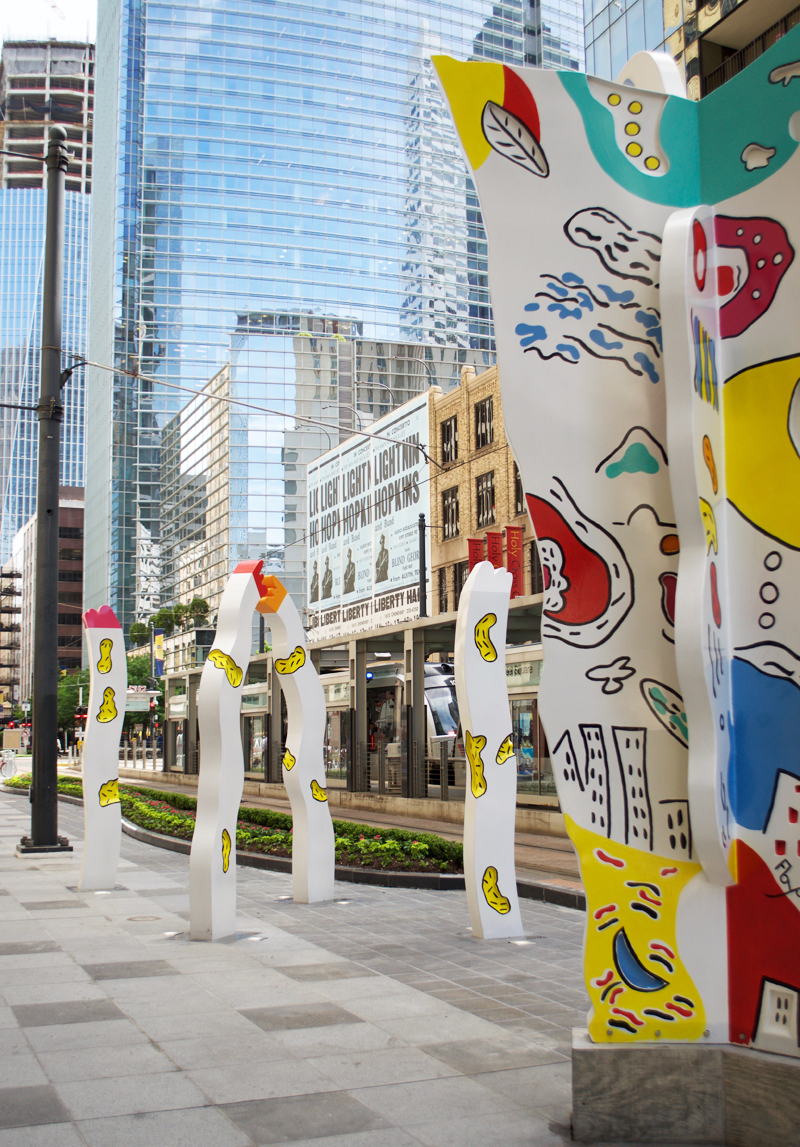 It's been fun to get my camera out again!
Art Blocks / Main Street Square / Houston, Texas