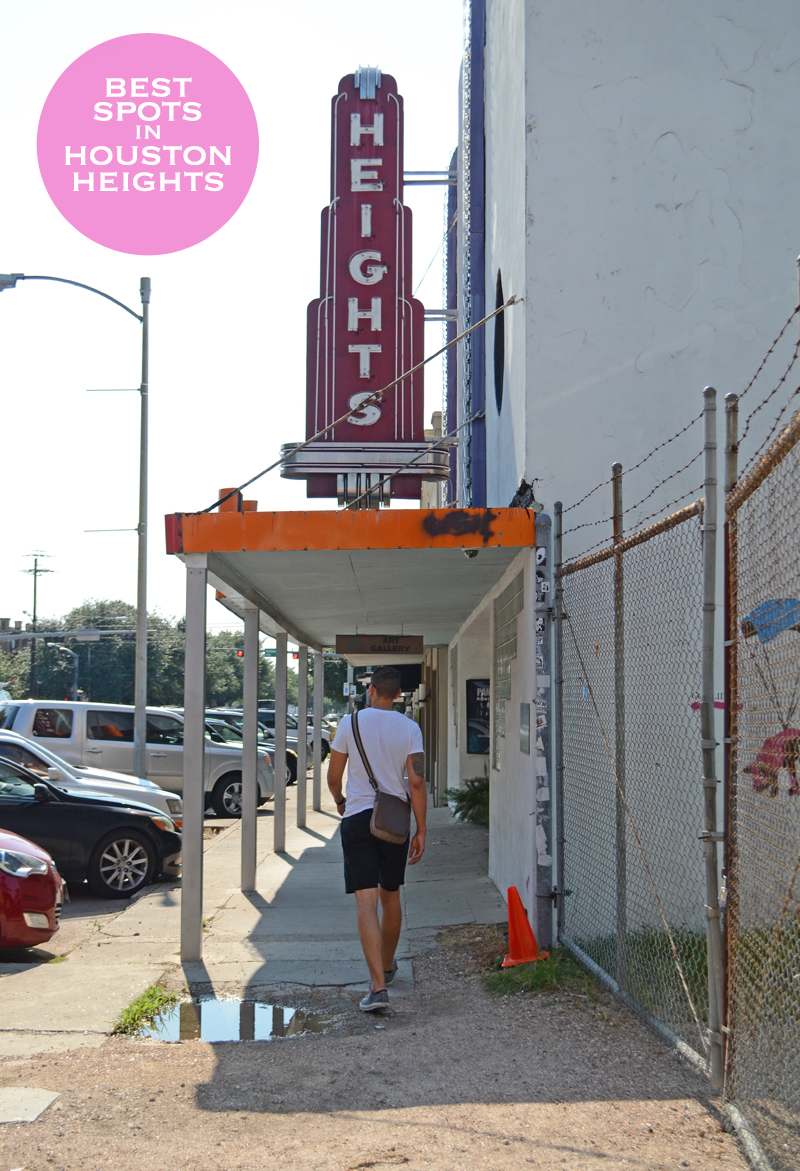 I've mentioned before that we're camping out (not quite literally, although sometimes it feels like it!) in a neighborhood just northwest of downtown Houston called Houston Heights while we wait for Maya's adoption to be finalised in May. We chose it after spending approximately three hours exploring – three tacos, two hipster coffees, and a few boutique strolls later and we were sold. It's biggest selling point? Extreme walkability. We hoped against hope that we'd have a baby that we'd need to be walking around the tree-lined blocks at all hours of the day, and we could picture ourselves enjoying the varied architecture at any time of day. Or, as Michael put it so eloquently, "I know what you're going to do. You're going to walk around and look at houses all day long." Too true, old chap, too true!
Little did we know that we'd have barely a month to set up shop and explore our neighborhood before Maya arrived and we started all that walking. (We're still pinching ourselves, nearly six months later!) But we made quick work of the neighborhood and established firm favorites in just a few weeks.
So first, a deluge of neighborhood details. And then, below, our favorite spots. If you're familiar with the neighborhood, I'd love to hear your suggestions! We do still have a long list of places we want to try, although Maya is not always invited which makes getting through the list a little tricky!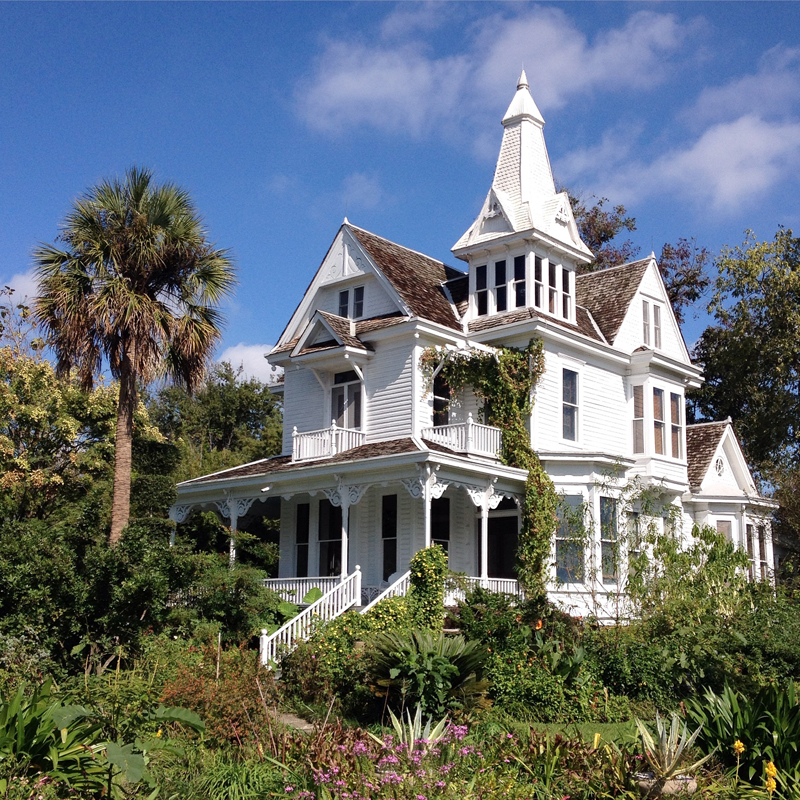 Oh, the houses. The houses are such fun to walk around and imagine living in. This is one of our neighbors' houses. It's enormous and I'd love to see inside that turret!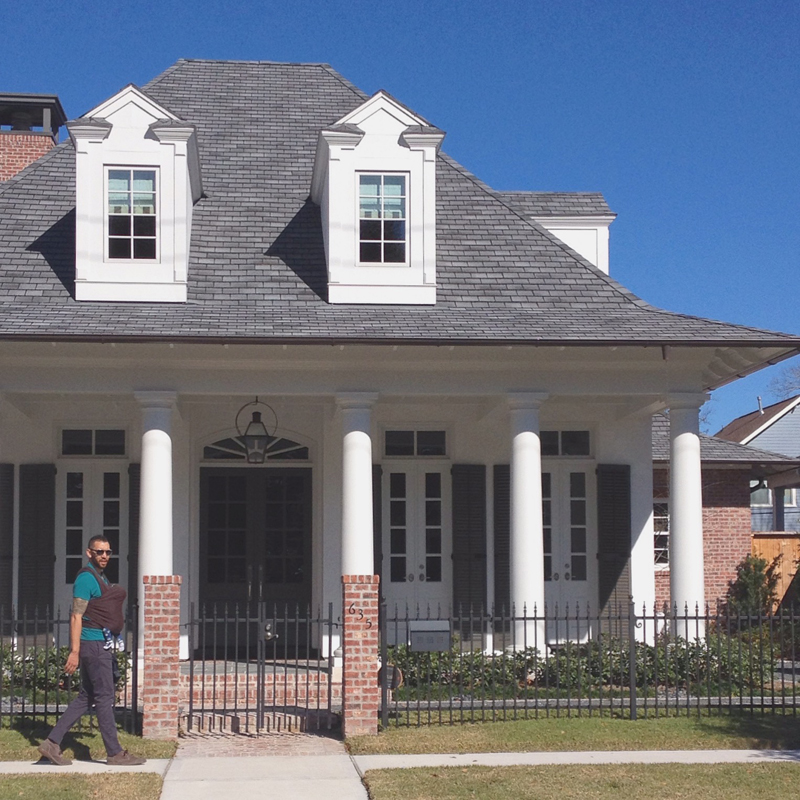 We call this house Pottery Barn. Everything about it is exactly pottery barn.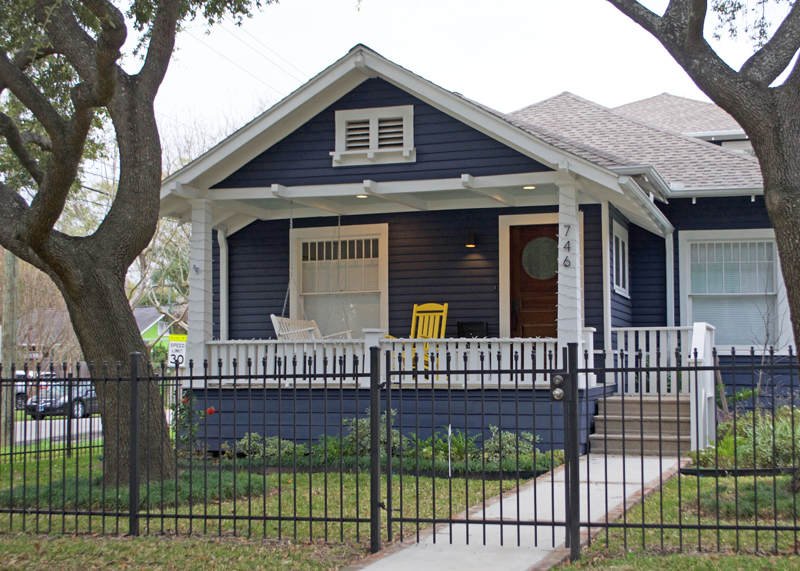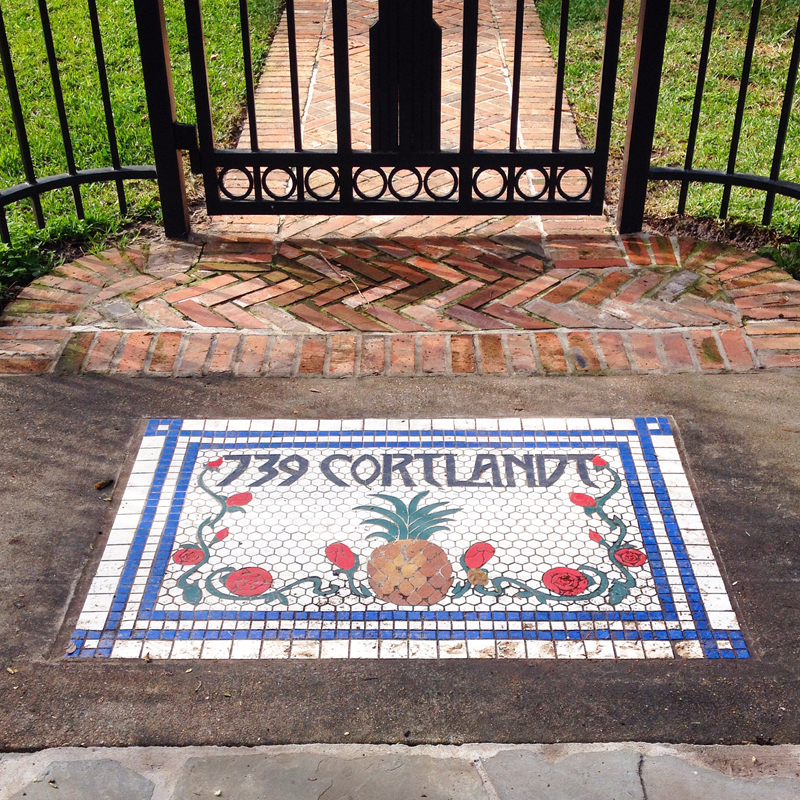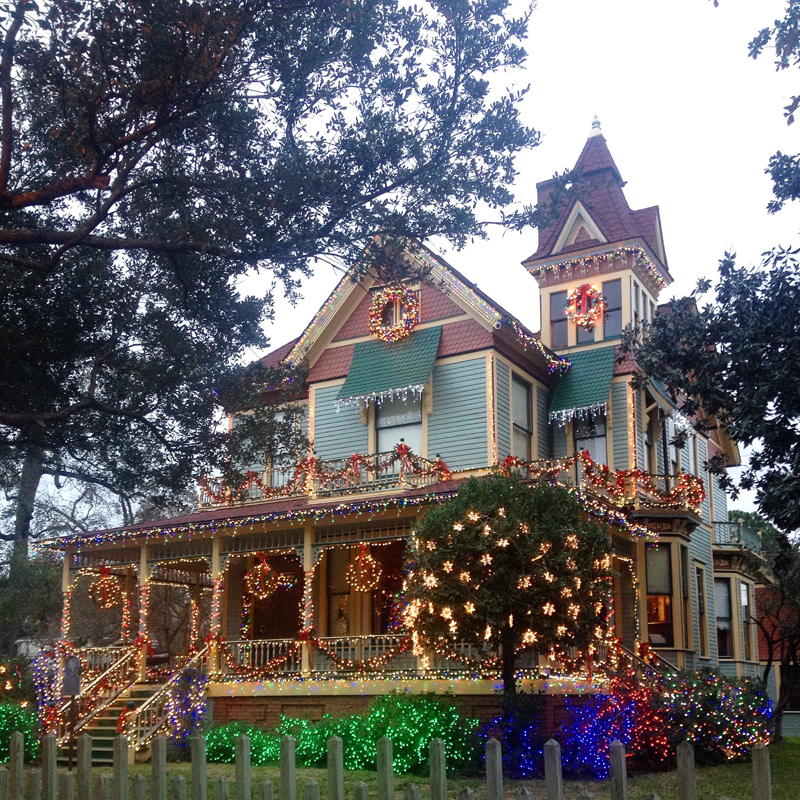 They don't mess around with Christmas decorations either!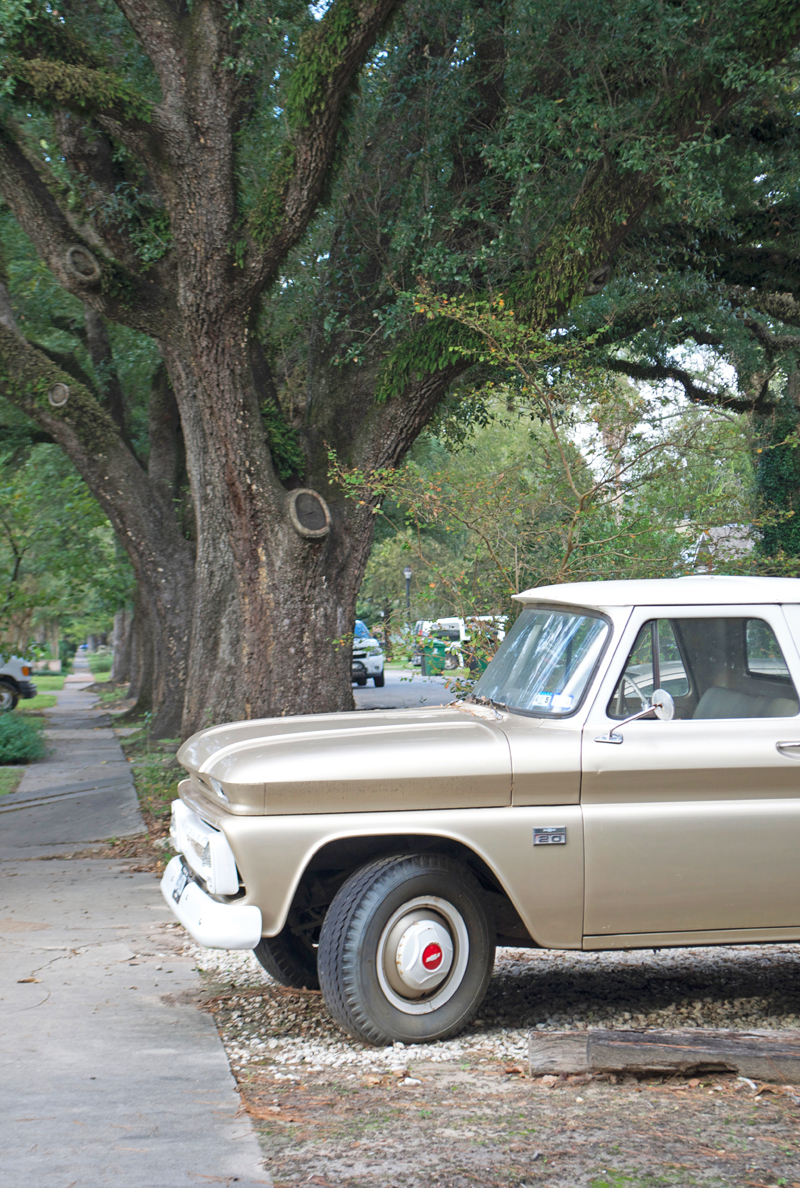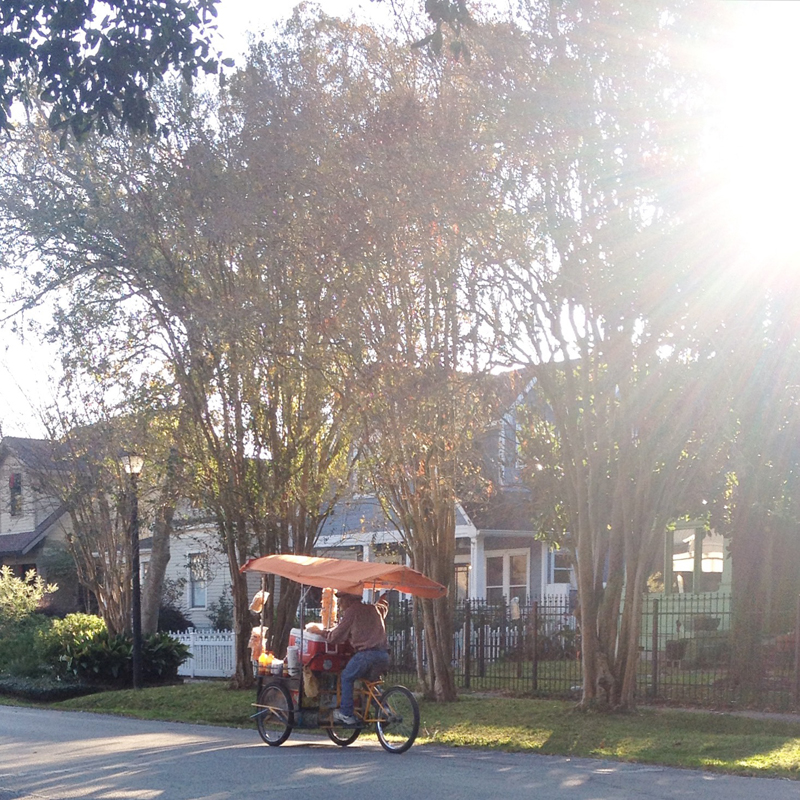 This is our neighborhood snack man. I've never caught up with him when I've had cash in my pocket, but one day I will!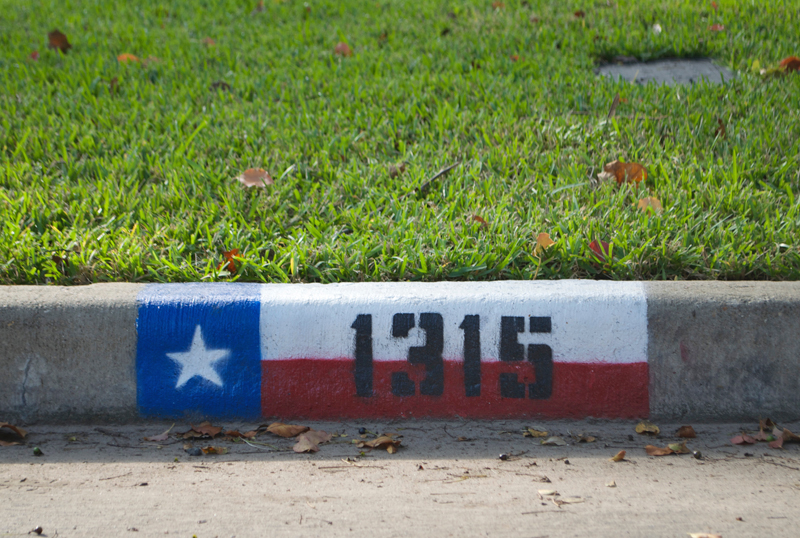 Just in case you forgot you were in Texas!
And now the best spots (according to us and our seven months here!) in Houston Heights.
First, coffee, because we've spent the most time in these places looking for boosts of energy after broken sleep.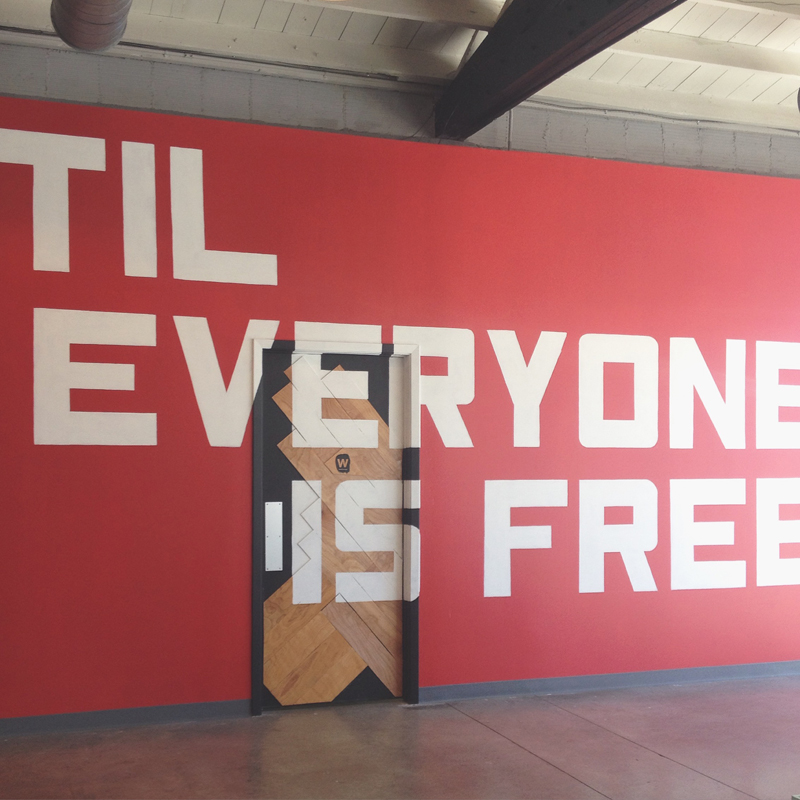 A 2nd Cup – The closest coffee shop to us – and the one with the best mission (all profits to end human slavery). Very nice staff and lots of room for the stroller without going over anyone's toes. But also very, very slow. So just make sure you have time to wait.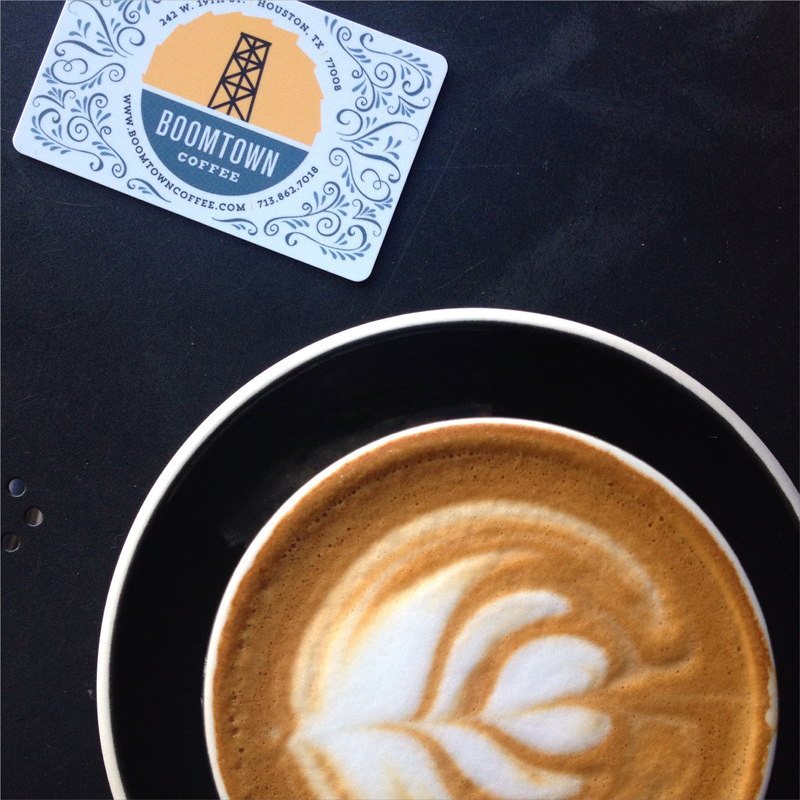 Boomtown – The most reliably delicious coffee but very busy on the weekends and most of the time it smells really strongly of cigar smoke. Apparently they share a vent system with the cigar lounge next door. I haven't a clue how people work all day on their laptops there! I usually make Michael go in while Maya and I wait outside.
Revival Market – Revival is our favorite coffee spot in the neighborhood. The coffee is good, the staff knows Michael by name, and they have fun events that make our big neighborhood seem like a small neighborhood. Also they do delicious lunch.
19th Street at Yale
Food:
Torchy's Tacos – Famous in Houston for their funky tacos. My favorite is one with a fried hatch chilis and scrambled eggs with salsa verde. Sounds insane but it's delicious. Also, margaritas are a good bet.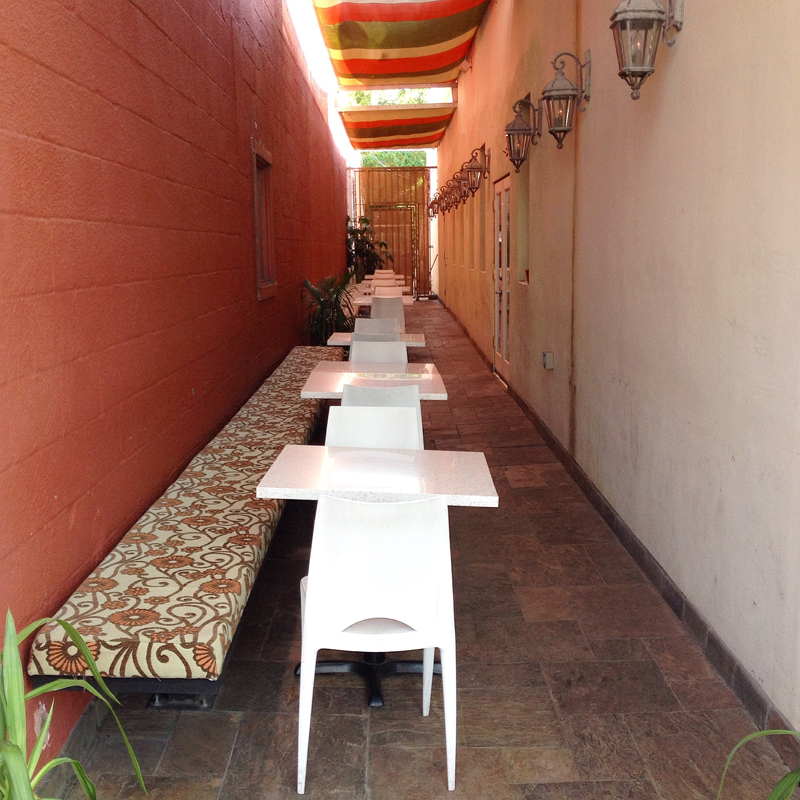 Shade – Shade just got refurbished, so it's new and spiffy inside. It's great for a glass of wine and one of their small bites – and you can get home before a certain tiny person's bedtime!
Carter & Cooley Delicatessen – An old school deli with walls covered in old photos of the Heights. Their sandwiches are positively packed with yummy ingredients. Their chili is also very delicious and their lemonade is perfectly artificial-tasting.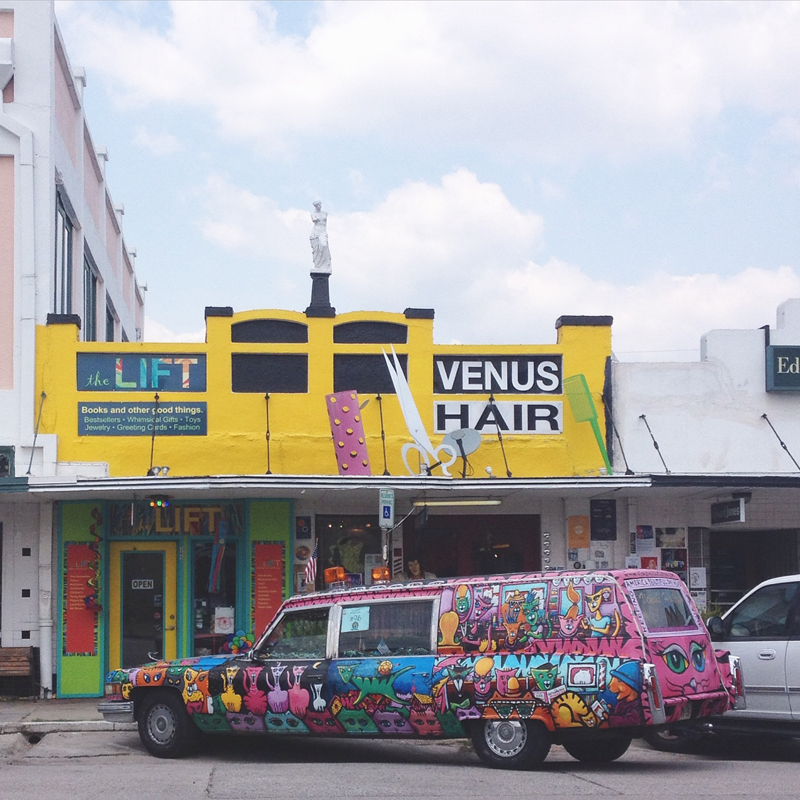 Browsing:
Crazy vintage/antique/junk spots – There are lots of vintage, antique and junk shops all around 19th Street at Yale and down some of the side streets west from Yale. Some of them are hilariously overpriced, but some of them have some good deals. There's also a Goodwill at 20th and Yale and because it's an affluent neighborhood, it also has some good finds.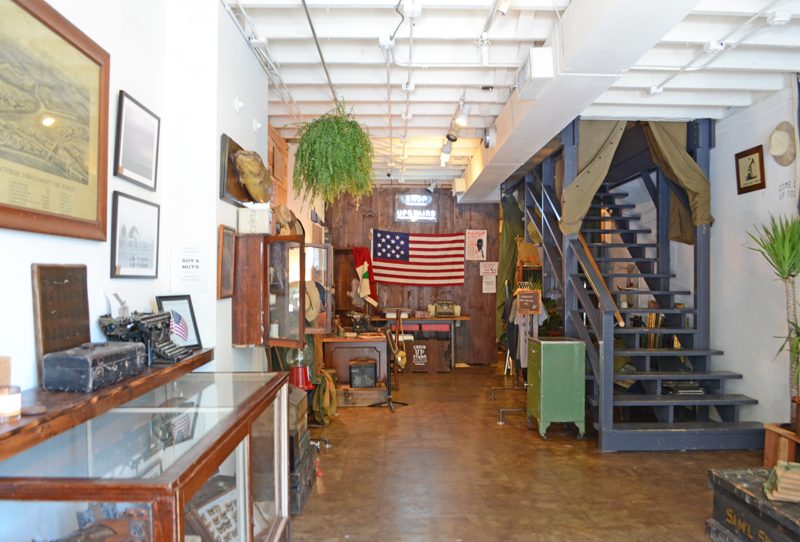 Manready Mercantile – Everything you'd need for the hipster dude. It's well curated with a mix of new and vintage.
Big Blue Whale – The sweetest little old school toy shop.
6th/ White Oak
Los Cucos – This is a chain and I think very under the radar. But their margaritas are my favorite, they have a killer happy hour deal, and it's walkable from our house. Plus their food is really delicious. Their patio is on a busy street but it's spacious and Maya likes the fresh air.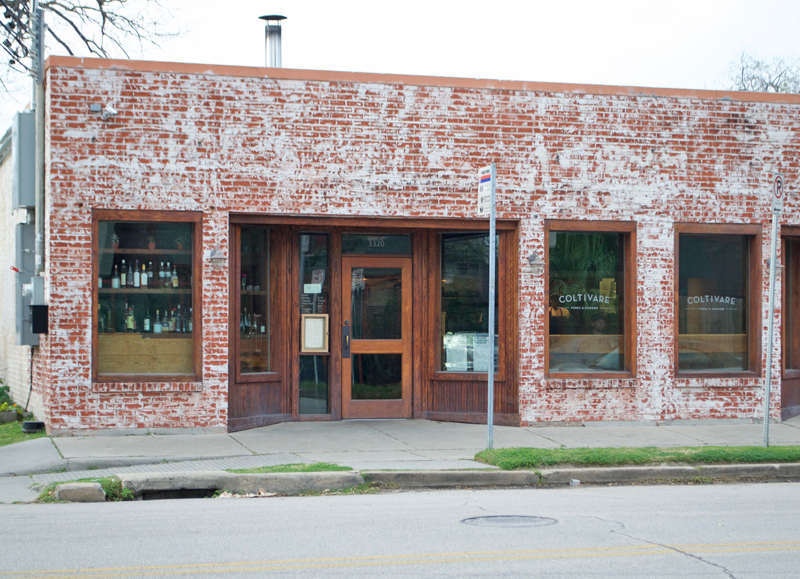 Coltivare – Another outdoor patio with even better ambiance that only makes the gourmet pizza tastes more delicious. Bistro lights over a garden and outdoor coolers (I know, only in Houston!) make it lovely almost year round. The indoor seating is really loud, so we always prefer the patio.
Christian's Tailgate – Kind of a giant sports bar and not totally my speed, but the sandwiches are yummy and it's a necessary evil when you don't have television and want to watch the Patriots or any sports in real time!
11th Street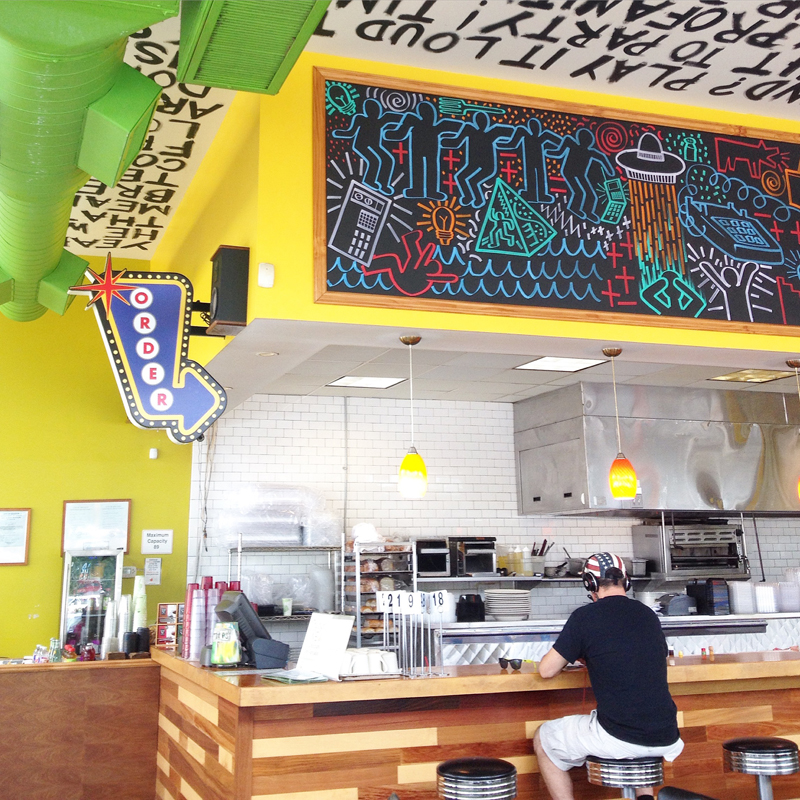 Lola – for brunch! And milkshakes. It's fast and the pancakes are delicious.
8 Row Flint – Very new, very popular, and $5 cocktails from 2-6pm. Michael claims they make one of the best old fashioneds he's ever had. Also, a tad trendy and a tad pretentious. They have valet parking which makes me roll my eyes whenever we drive by, but we don't need that since we live two blocks away!
Ruggles Green – Casual healthy food. You order at the counter and they give you a number and bring it to your table. Great salads and pastas.
The Boil House – For months we walked by the Boil House and wondered what the story was. It was always closed. Turns out, it's seasonal! They do boiled shrimp and crawfish, New Orleans style, and they're BYOB with picnic tables out the front that are always packed. The owner is also pretty much the nicest – a self-proclaimed foodie who, by day, sells medical supplies or something like that.
Red Dessert Dive – I have one neighborhood mom friend and whenever we need a late afternoon break from our respective mom duties and don't have the energy for walking the streets with our strollers we go to Red's for coffee and sometimes dessert. I brought a huge piece of cheesecake home for Michael a few weeks ago and he declared it was the best dessert he'd had since getting to America. High praise! Plus, they make really yummy chai lattes that taste like spices and aren't too sweet.
And now, a few more little spots around our hood….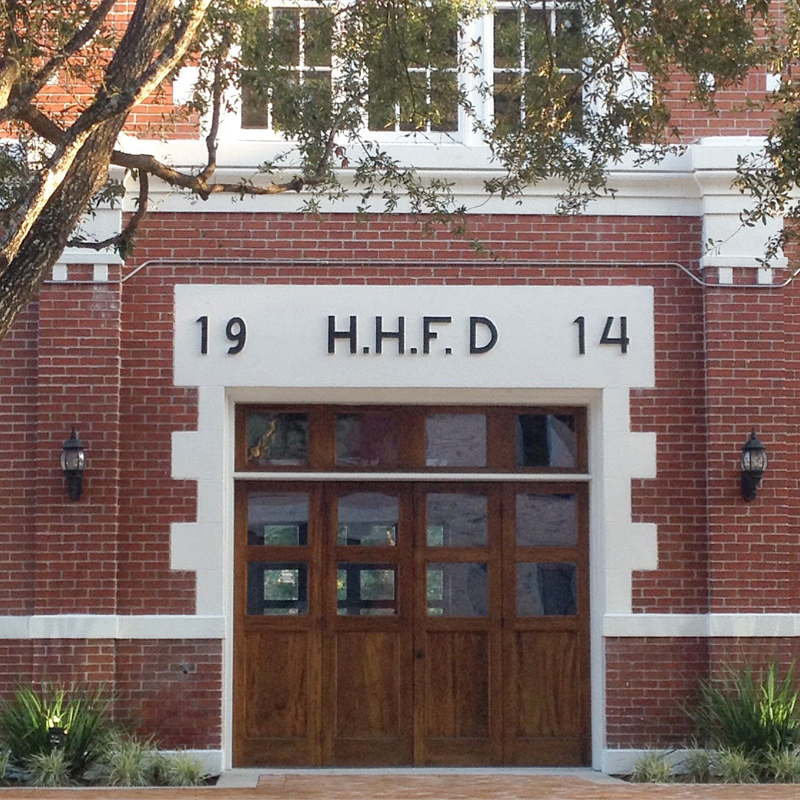 The old Houston Heights Fire Department building, now used for parties and events.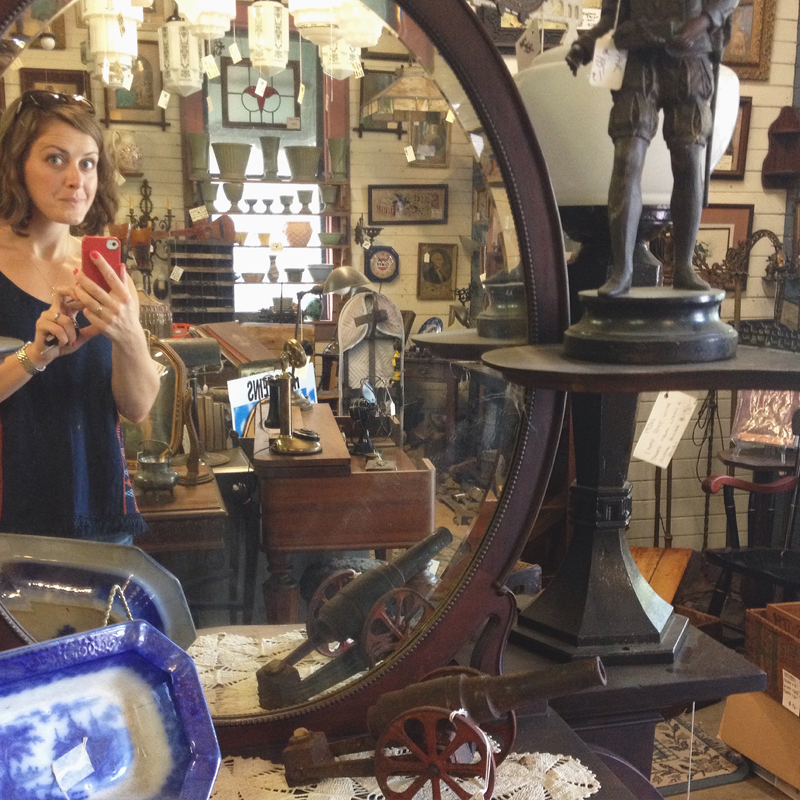 Overpriced antiques!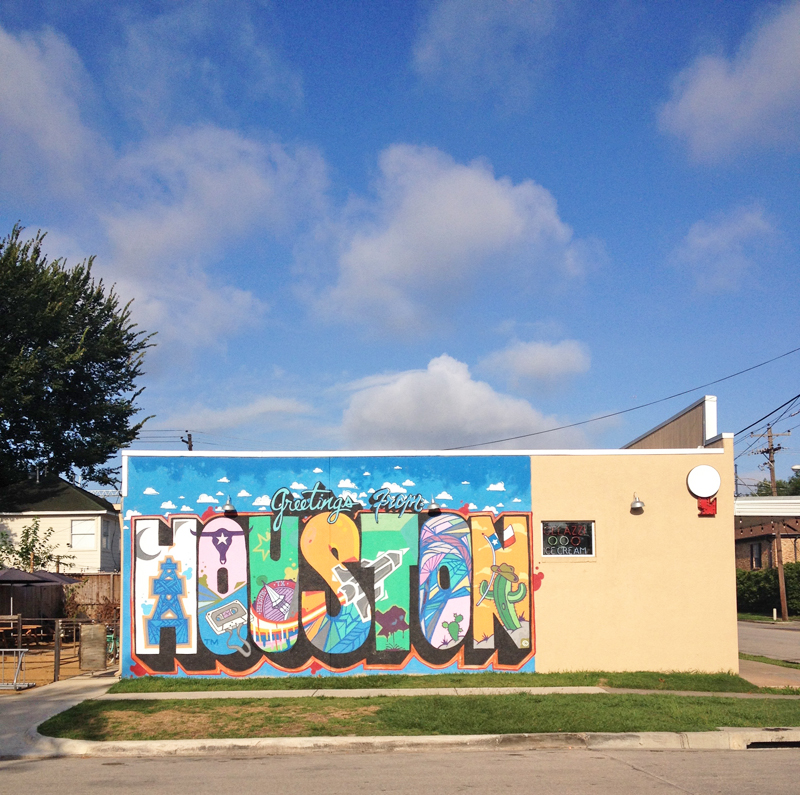 We take all our visitors to this sign on the back of the gelato shop on 6th near Heights Boulevard. Photo op!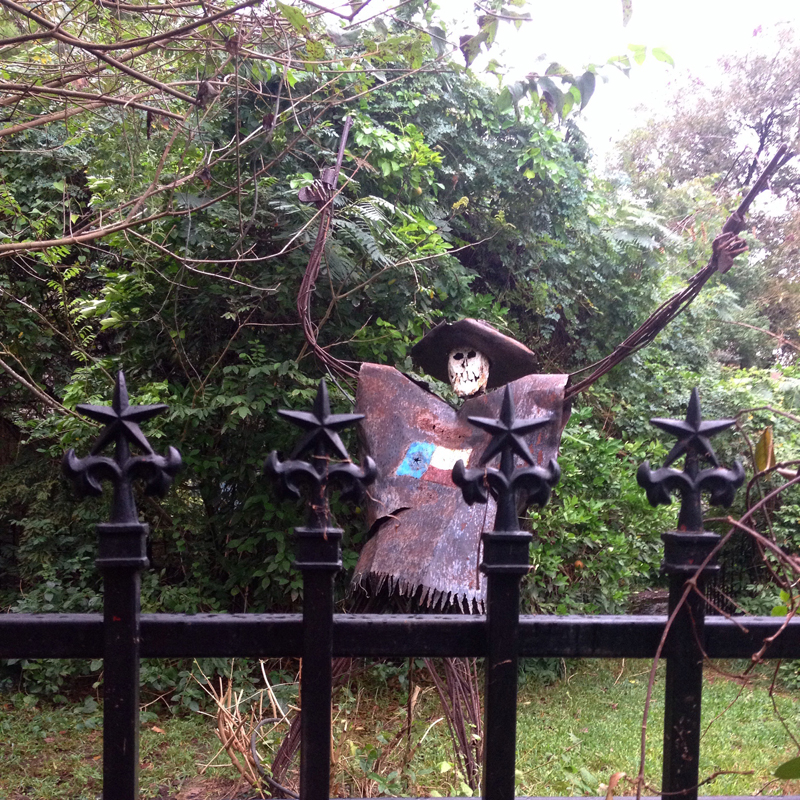 Houstonians love their lawn sculptures. And more often than not they involve guns. Go figure.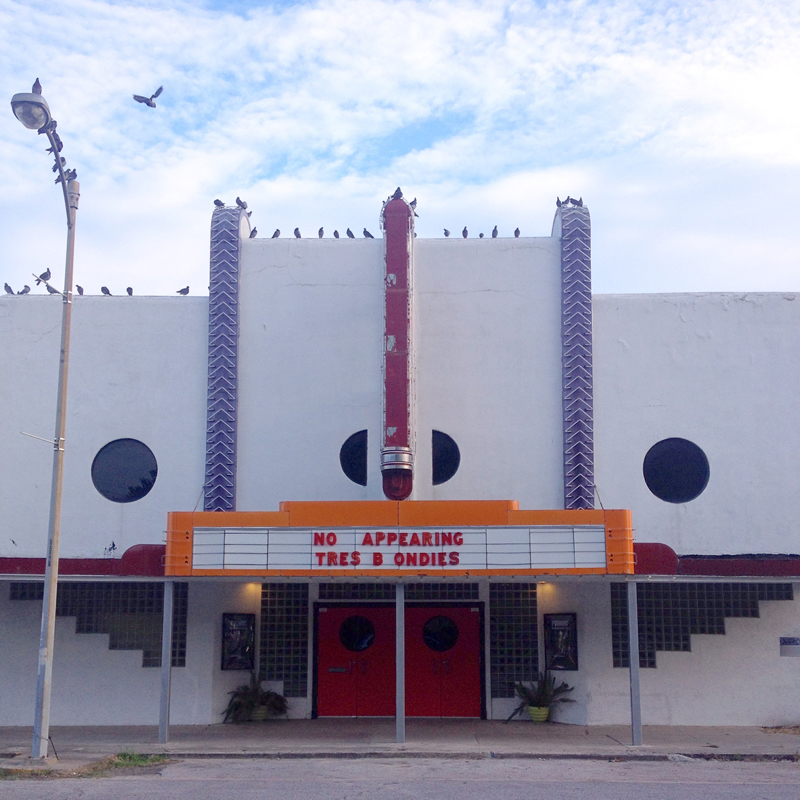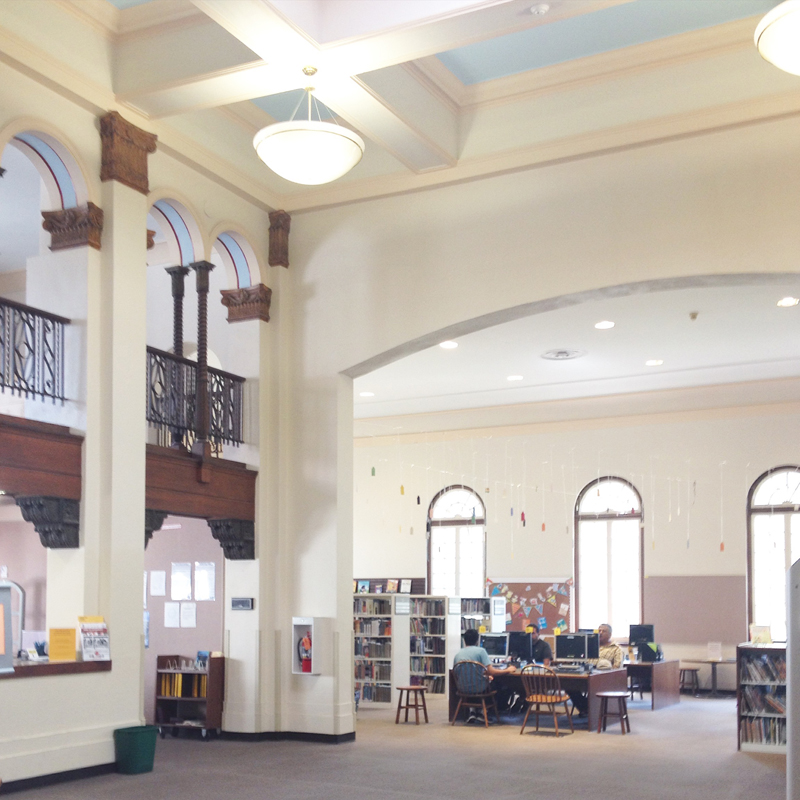 And lastly, our sweet library a block from our house. I will always have fond memories of finishing our adoption paperwork here before our internet was installed in our apartment. I can still feel how hot and muggy it was outside and the air conditioning inside while I printed page after page of paperwork.