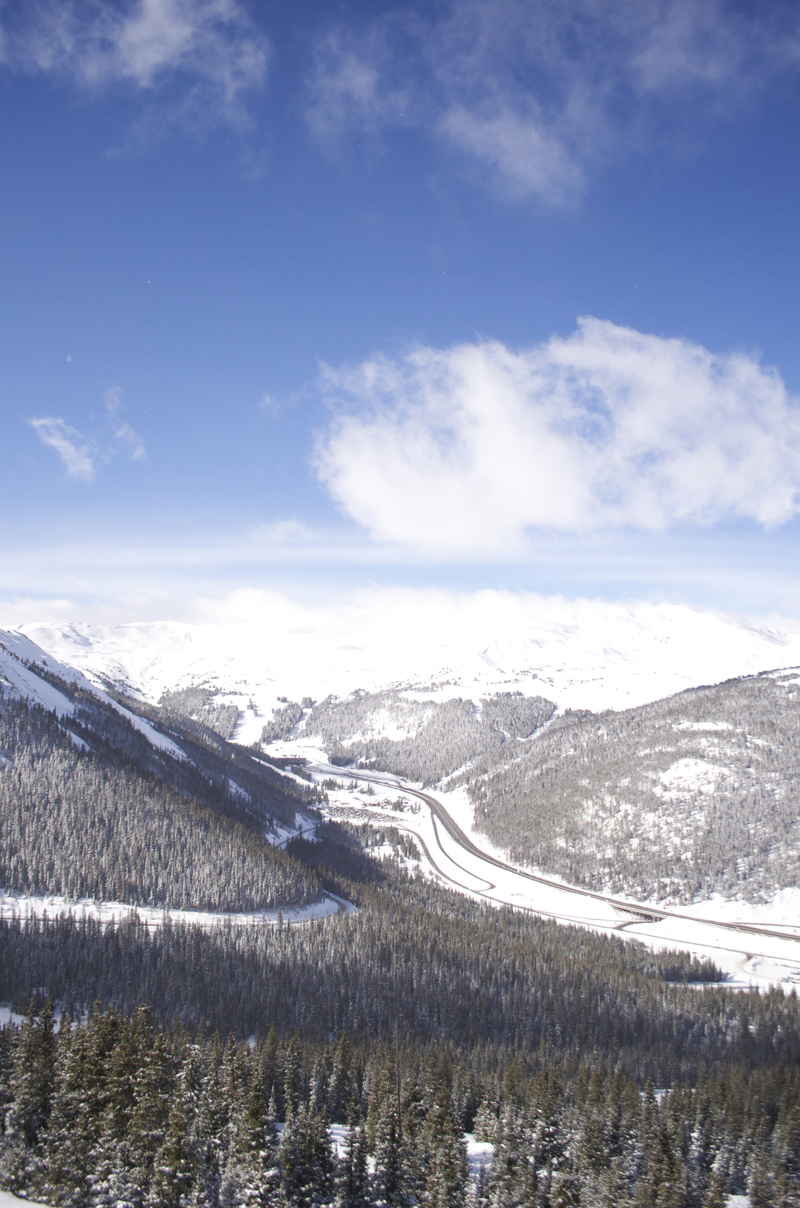 Michael and I spent last weekend visiting his middle brother and his wife and two kiddos in Denver for a few days. We took advantage of the long weekend and cheap Southwest flights (yay free bags and snacks!) and had such a nice time visiting with family. Michael and his brother skied for a few days while I stayed back with my sister-in-law, Summer, and the three kids. On our last day, we got out as a family of three for a quick drive around the Loveland Pass up in the Rockies. It was a spectacularly sunny day and the views were incredible. There's no way we would have done it if there was an inkling of snow, and even on a clear day, Michael's knuckles were white on the way down! But it was worth it, especially once we were down on flat ground. Maya, meanwhile, slept through the entire drive, waking only for a bottle when we stopped for lunch.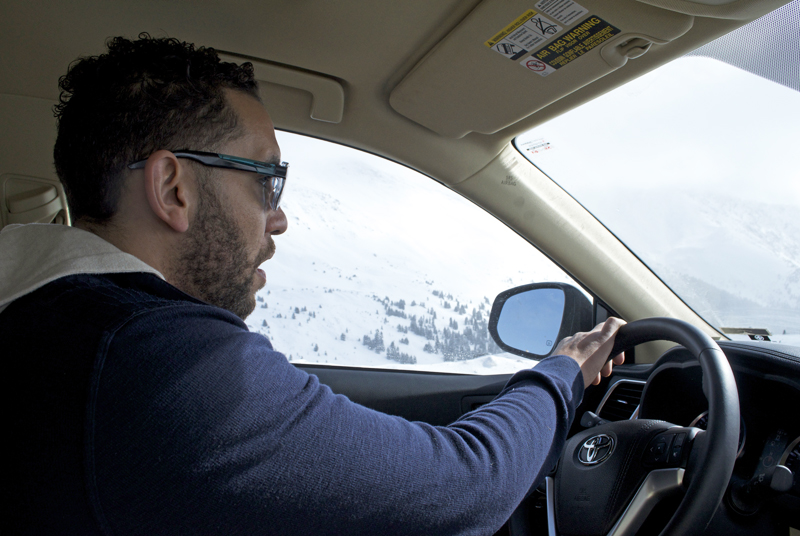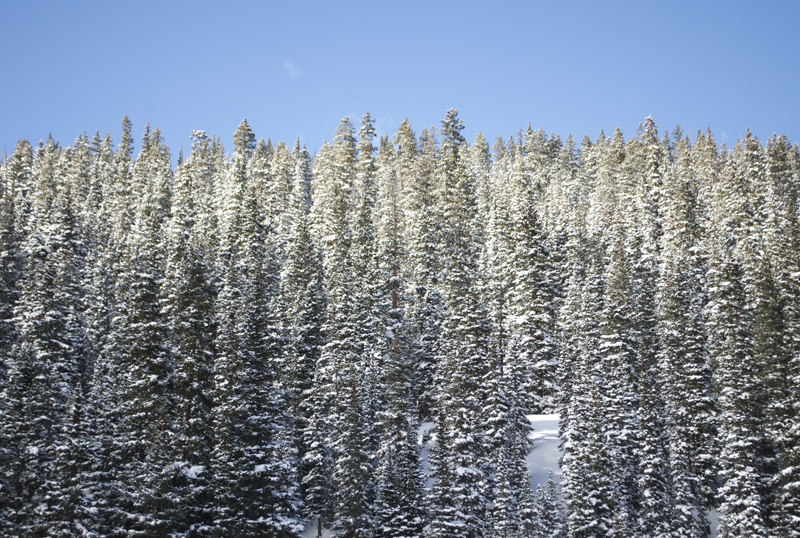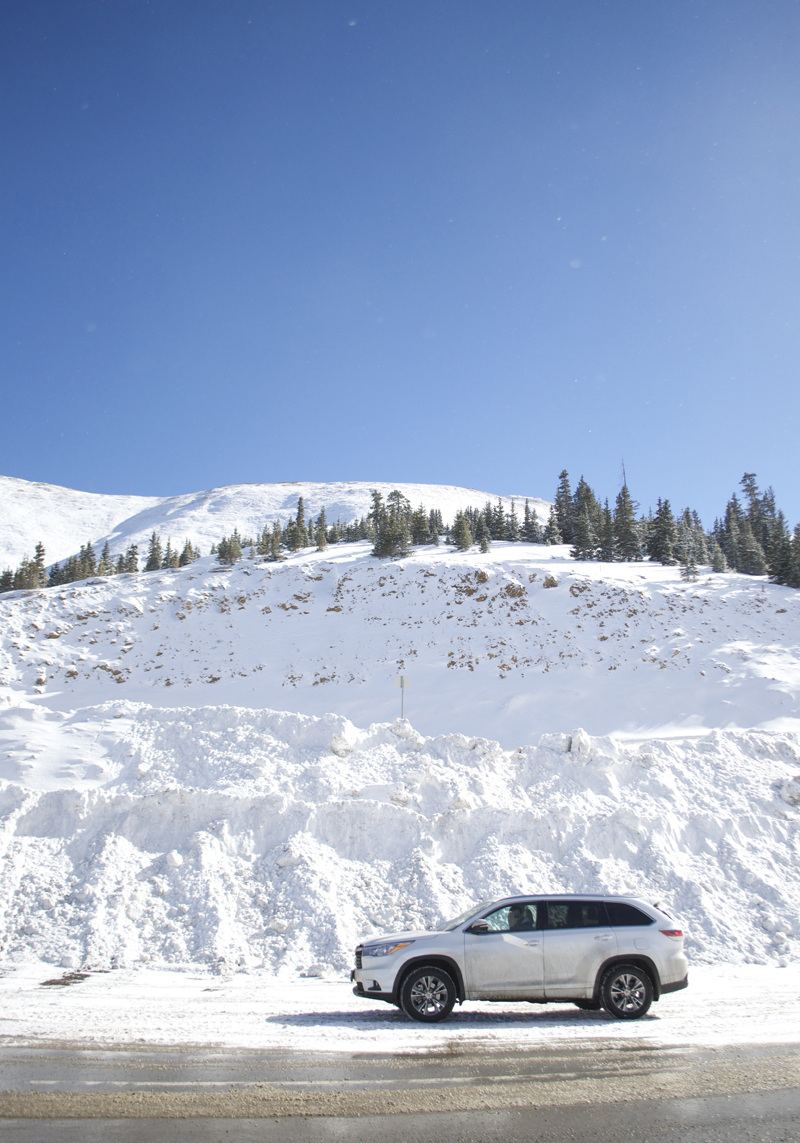 We couldn't get over all the backcountry skiers and snowboarders we saw dropping right over the guardrails. Michael explained that good skiers can avoid paying ski lift prices by just skiing the back country and getting picked up at the bottom. We found just a few terrifying reasons we could never do that. First, um, trees?! And second….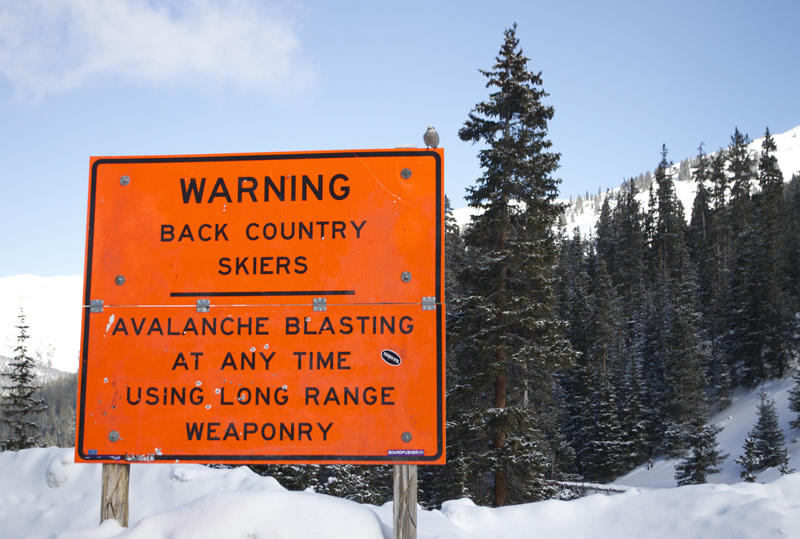 Avalanche blasting at any time using long range weaponry. What the what?! I think we'll pay for the lift tickets! Seems just a bit too risky.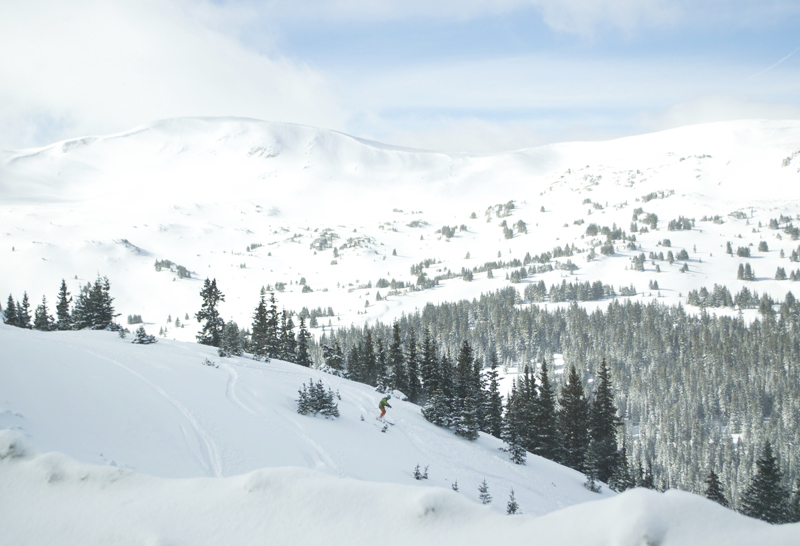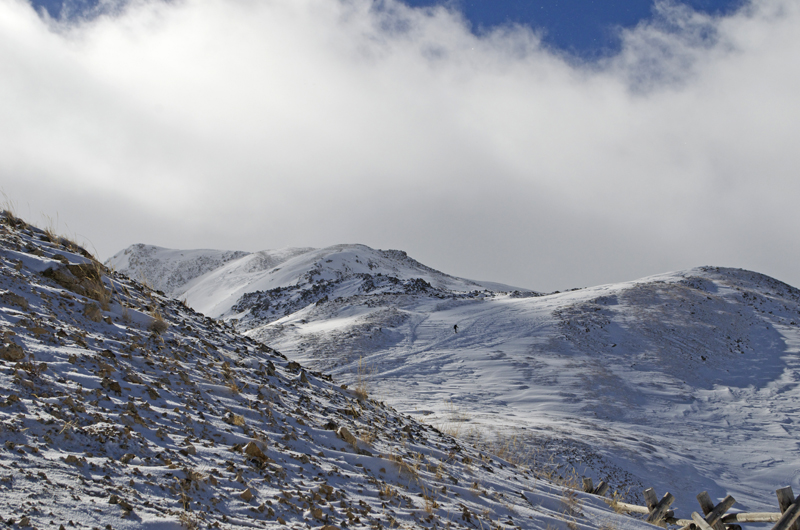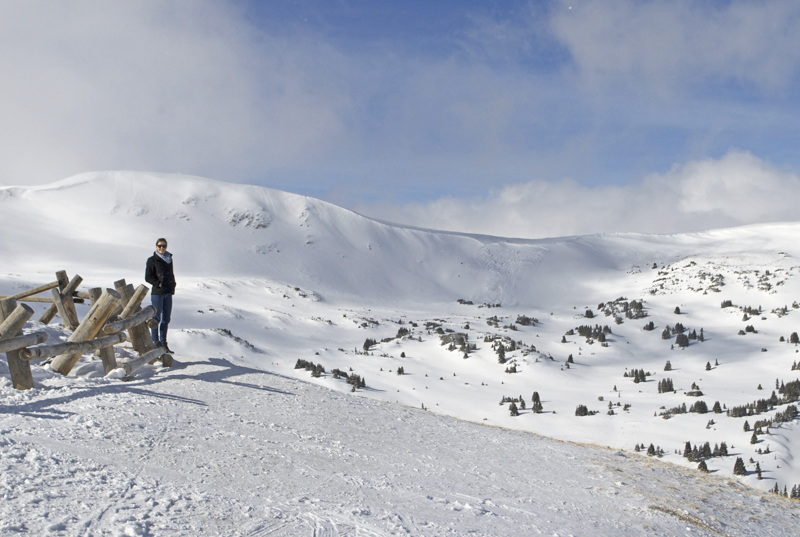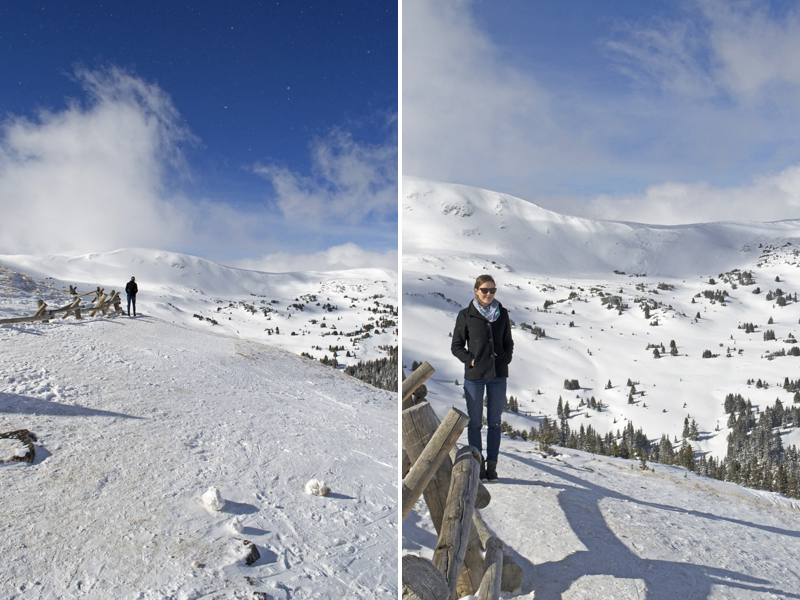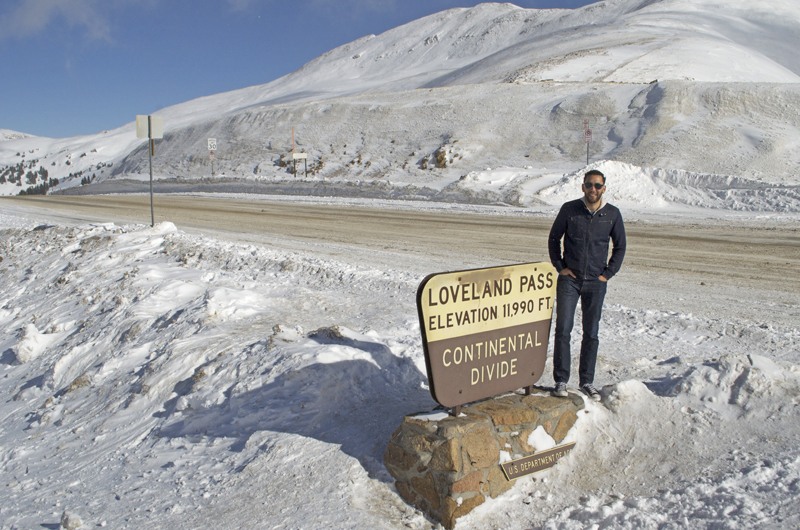 12,000 feet up into the blue sky! I wish Maya had been awake to see her first mountains.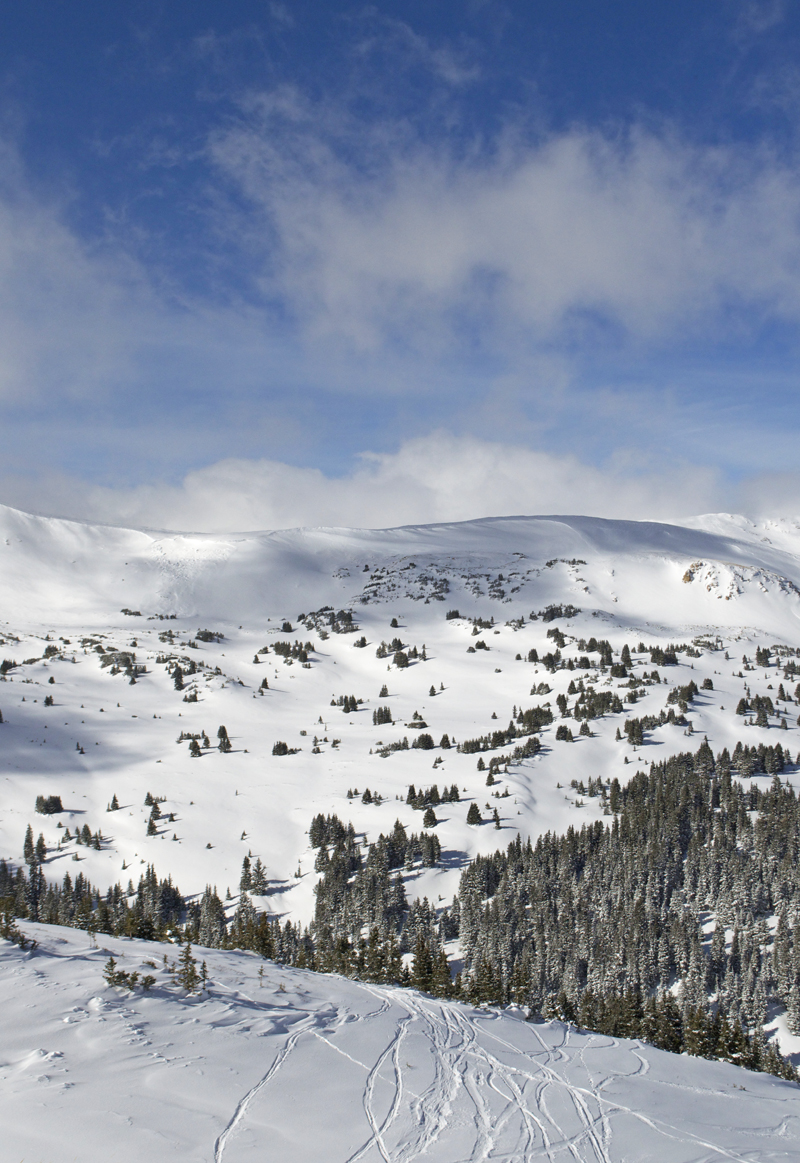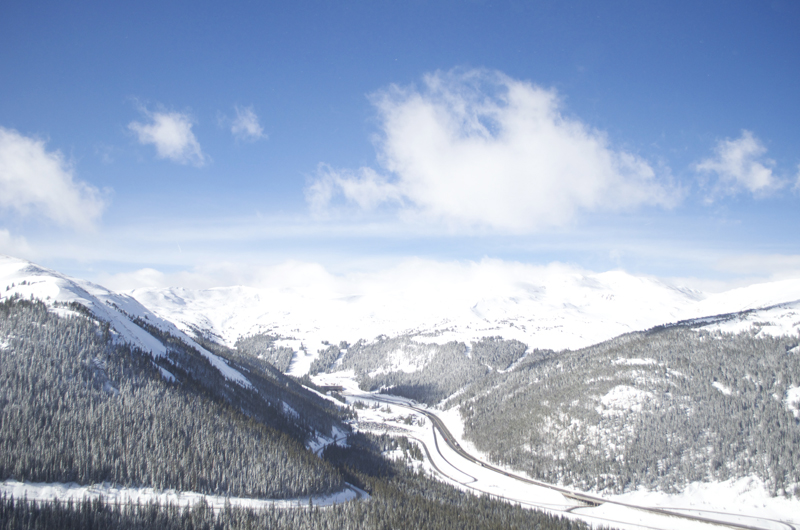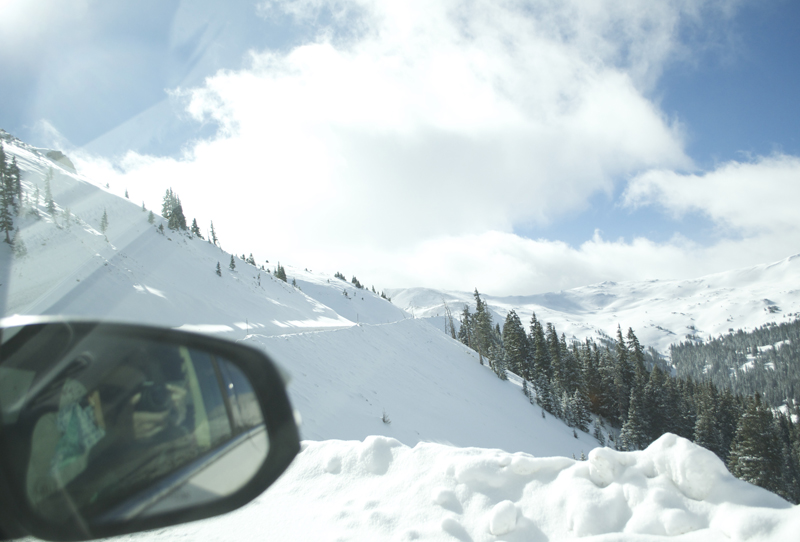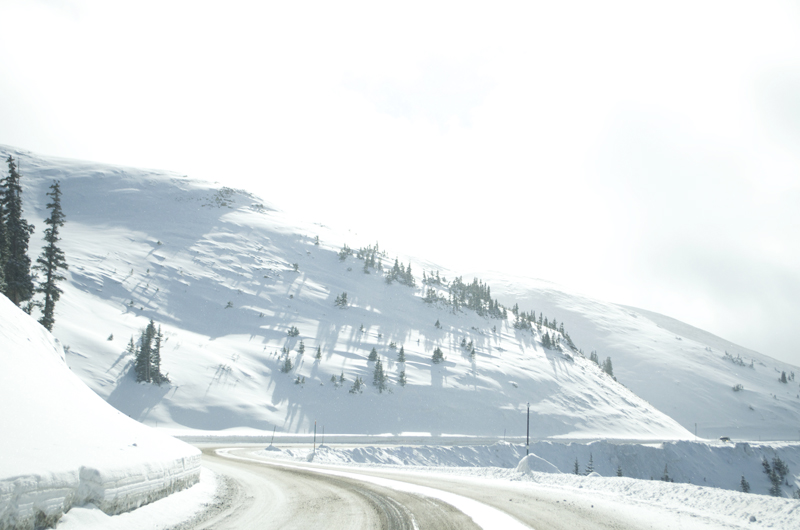 We were certainly grateful for our sunglasses!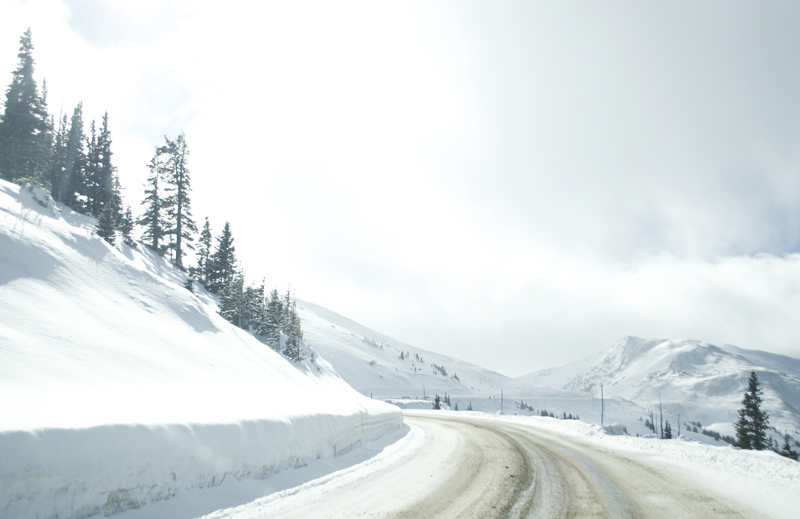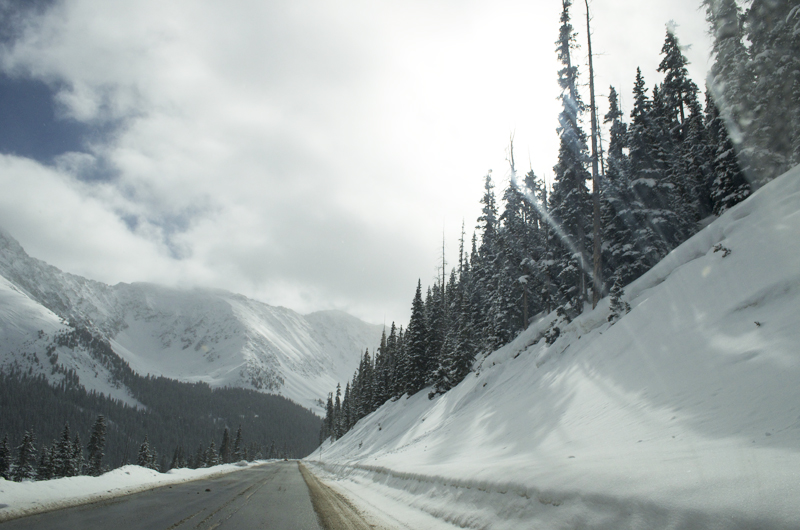 We were pretty glad to get down to the bottom and back on the safety of the highway I normally find pretty terrifying!
Giant thanks to my sister- and brother-in-law for lending us their comfy car with all wheel drive! It was pretty reassuring to know that was beneath us with Maya snoozing in the back seat. We'd absolutely recommend this sparkly Colorado drive to anyone, but go on a dry day and take a car that's ready for the snow!