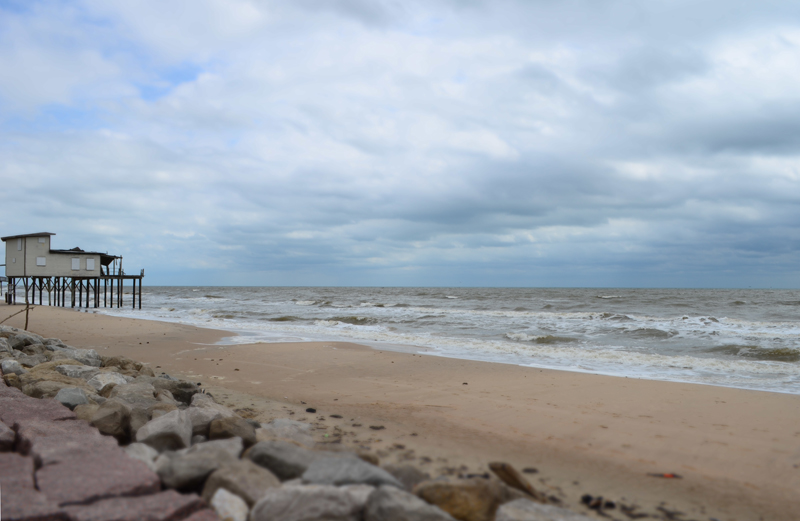 Michael and I had an errand to run earlier today south of Houston. We'll be here in Texas for a few months, and Michael needed to have finger prints taken so he can work in a school here in our neighborhood. We decided to make a little field trip out of our errand and check out a beach town in South Texas called Surfside. The weather, as it turns out, did not get the memo. It was rather stormy and grey (although still about 80 degrees!), but the clouds reminded me of Ireland and we were both grateful for the expanse of sky and sea, even if it was the rather brown gulf water.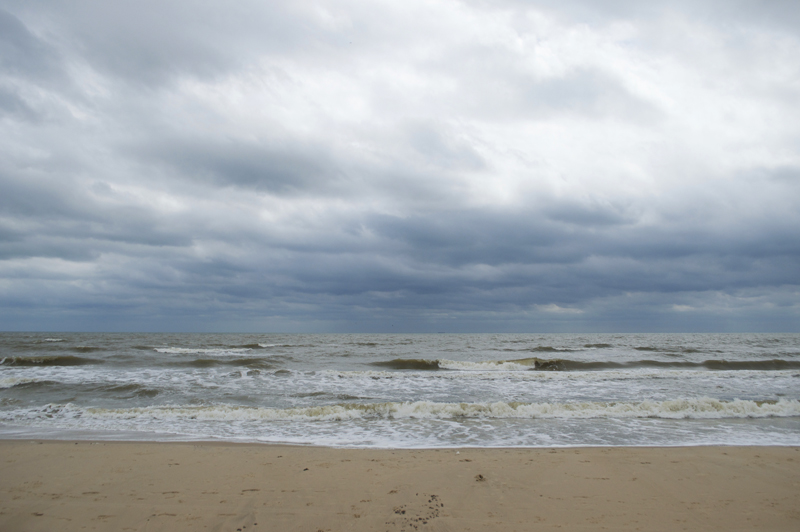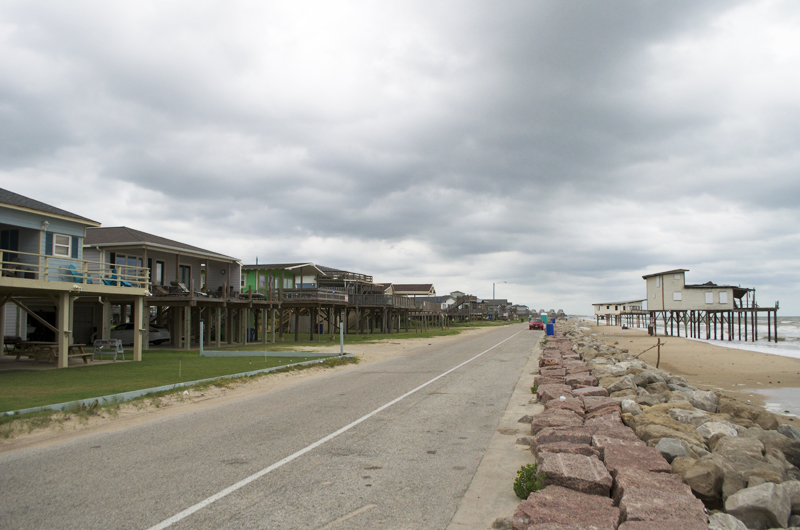 We couldn't get over the houses all up on ten foot stilts. I would not like to be around when those are necessary and the beach floods! There were only a few stilted houses remaining on the beach side of the road and they looked like they were a little worse for wear.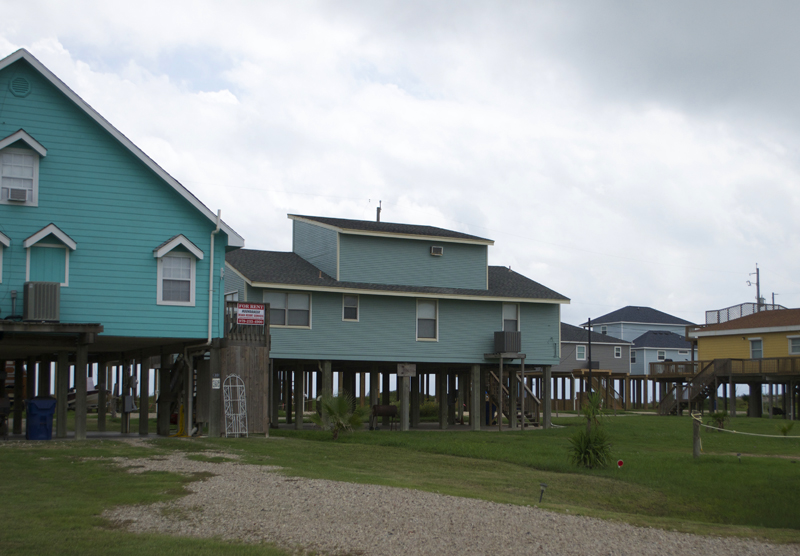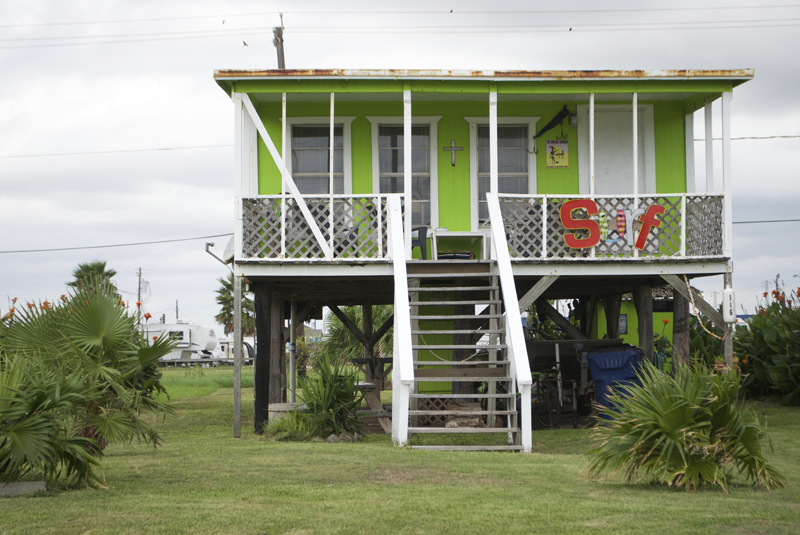 We loved all the beachy colors in Surfside, with their quirky little details. How fun is that "Surf" sign on this family's beach house? You can see little specks of orange on either side of the house where a whole array of bird of paradise flowers is flanking the lime green residence.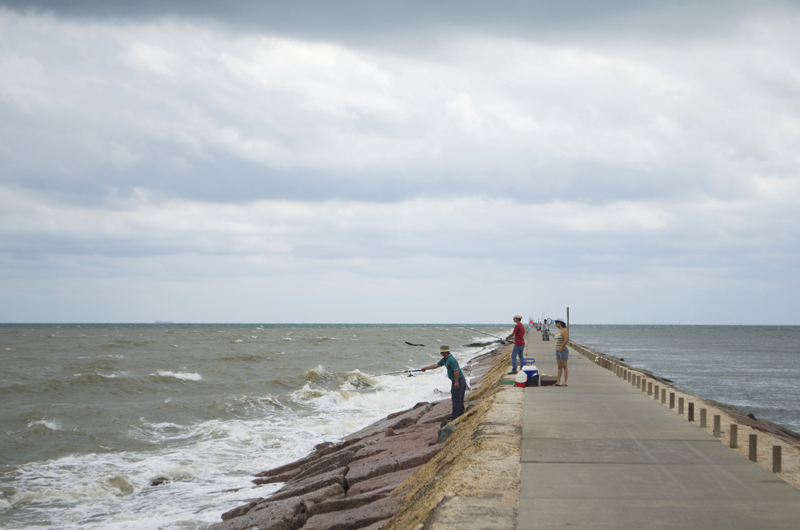 There were lots of people fishing off the jetty in the windy waves.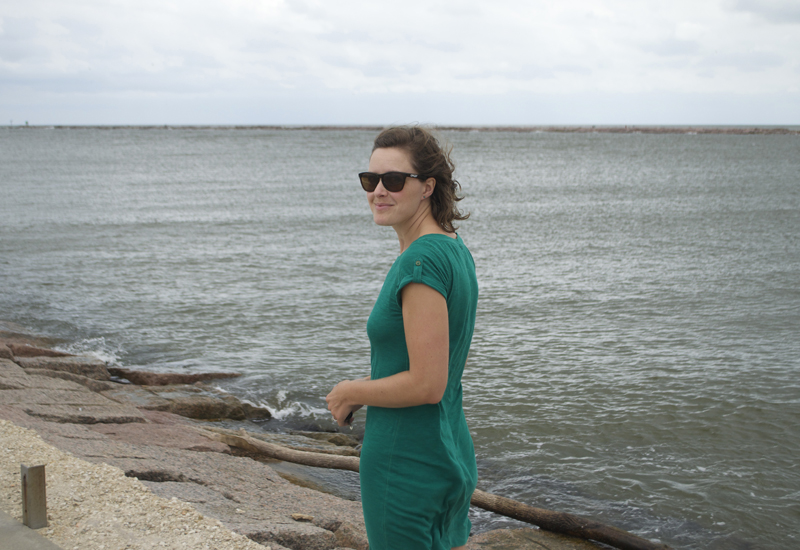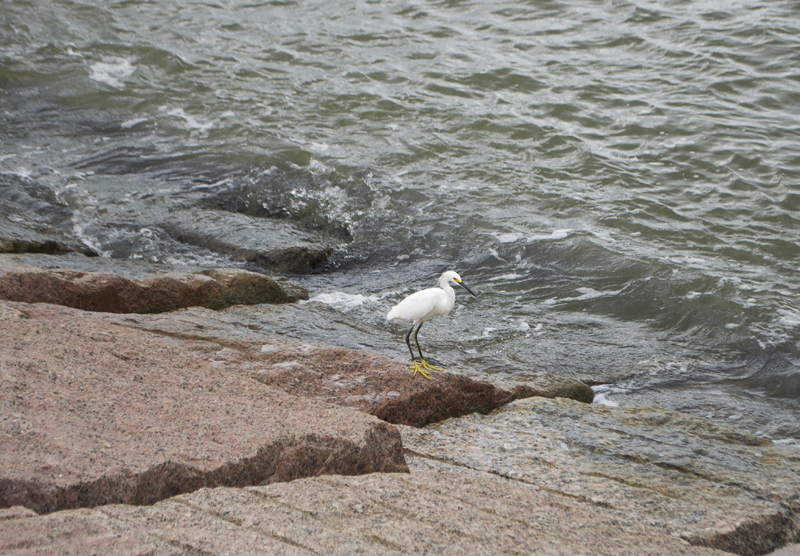 This little lady had the best yellow feet!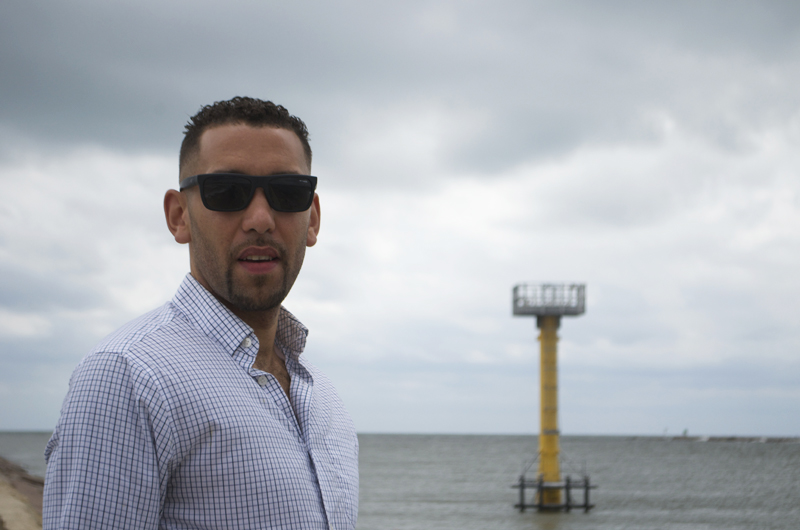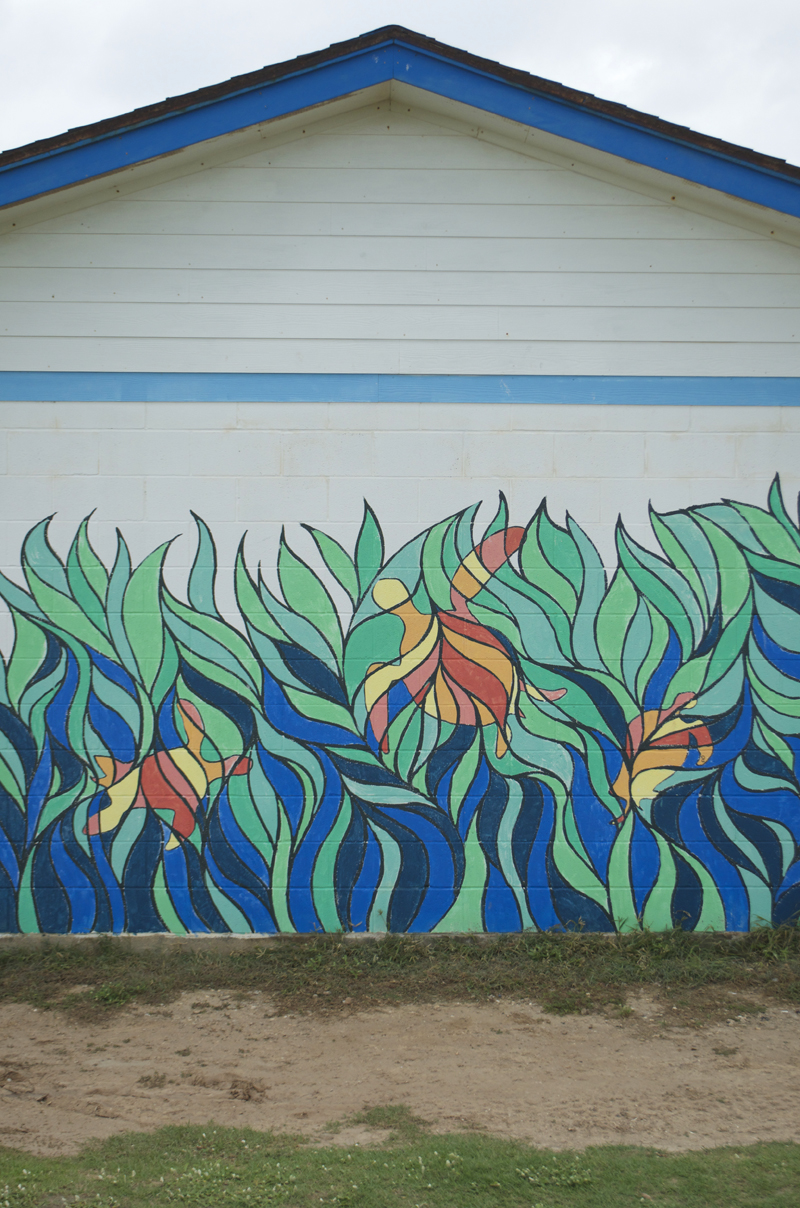 This wall is actually the back of the public bathrooms! Such a great pattern. Michael was not nearly as impressed, apparently.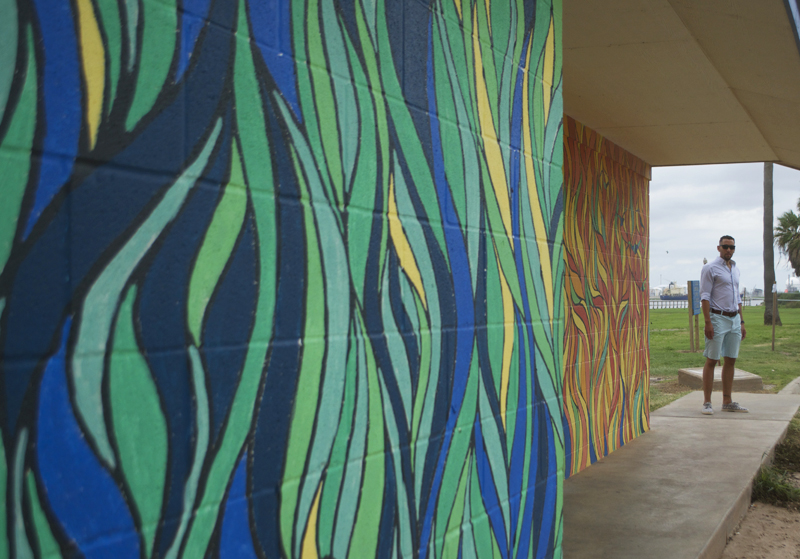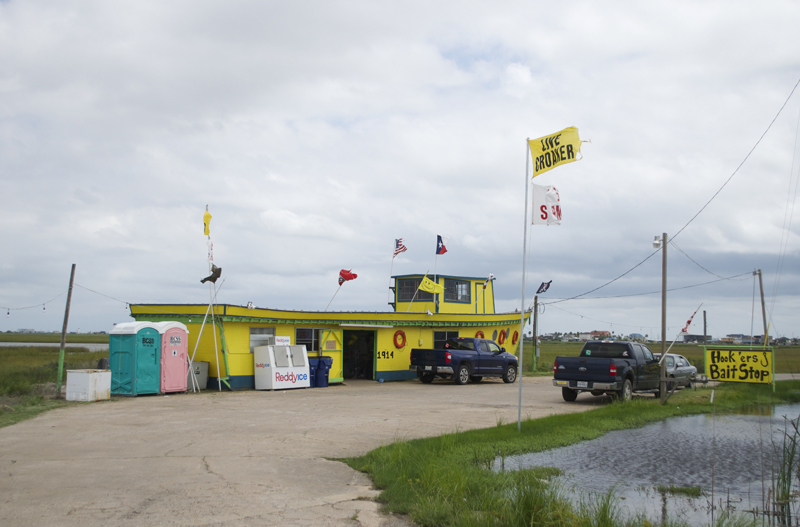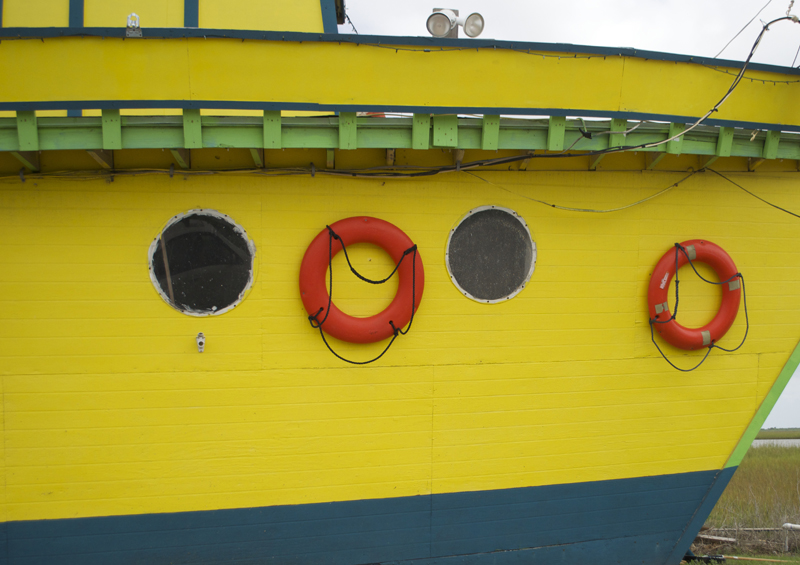 We couldn't figure out if Hook'ers Bait Stop was a boat turned into a building or a building made to look like a boat. Either way, their use of colour far outweighed their misuse of that apostrophe.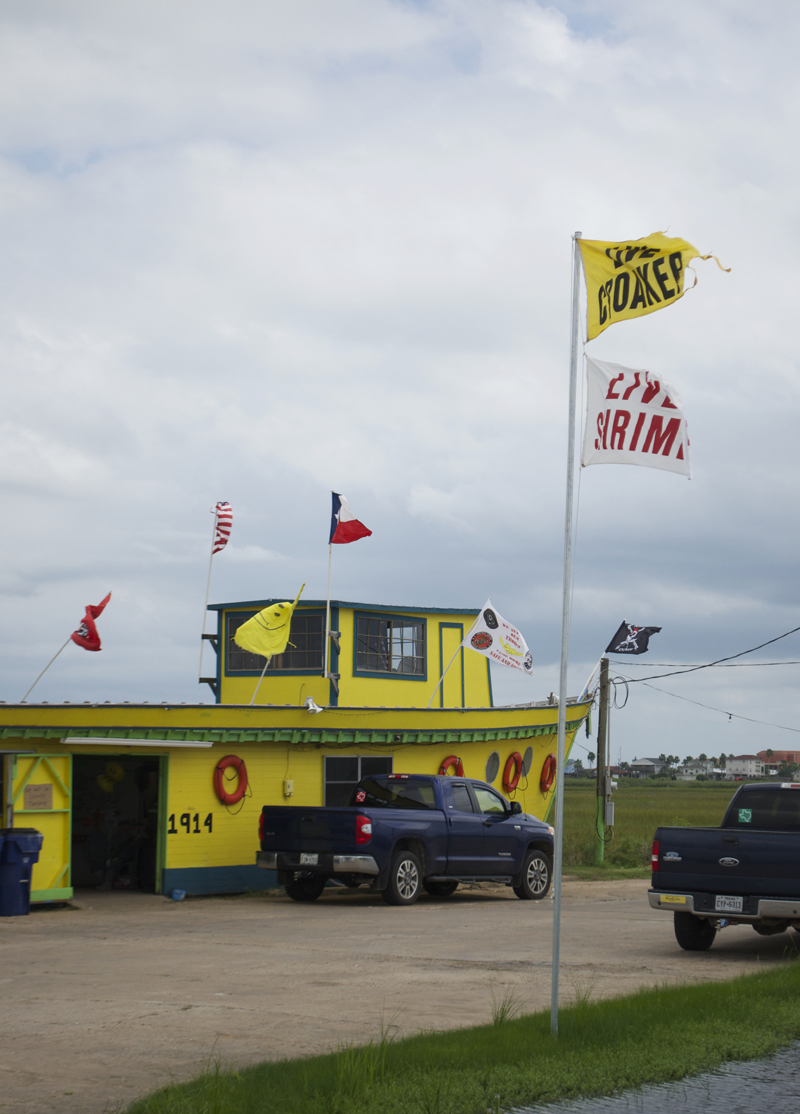 Michael and I wondered what Surfside would be like on the weekend or in the height of the summer season since it felt pretty deserted today, but we actually really enjoyed how quiet and local it felt.
We'll be back and forth to Ireland, Texas and Maine over the next while during Michael's sabbatical. FCV might be a little geographically scattered, but I hope you'll bear with me as I share our adventures. I'm hoping we'll soon get to a new version of normal that includes projects, recommendations and exploring in all our various current homes!